The Abu Dhabi United Group-owned company has a total of seven clubs across the world.
City Football Group – a holding company founded by Abu Dhabi royal family member and deputy Prime Minister of the United Arab Emirates, Mansour bin Zayed Al Nahyan, is effectively a sports services and administration firm that controls various clubs owned and operated by the Abu Dhabi United Group.
The company has made investments in a multitude of clubs across the globe with Premier League champions Manchester City being their flagship outfit. They also own part shares in Melbourne City FC, New York City FC, Girona FC, Yokohama F. Marinos and Club Atletico Torque. Although some of the these clubs might not necessarily be household names, the acquisitions do match up with the company's eventual aspirations to own a club in every continent.
The company is also said to promote a style of play known as 'The City Way' wherein all of the clubs would follow a similar footballing principle. Fast possession-based play is given high prominence as can be seen from the efforts of the current English title-holders. They are said to have derived this ideology from Pep Guardiola's time at Barcelona; which only make it more fitting that he's personally succeeded in guiding their biggest club to such admirable heights.
Let's take a look at how each of the clubs have performed over the last few seasons:
Manchester City FC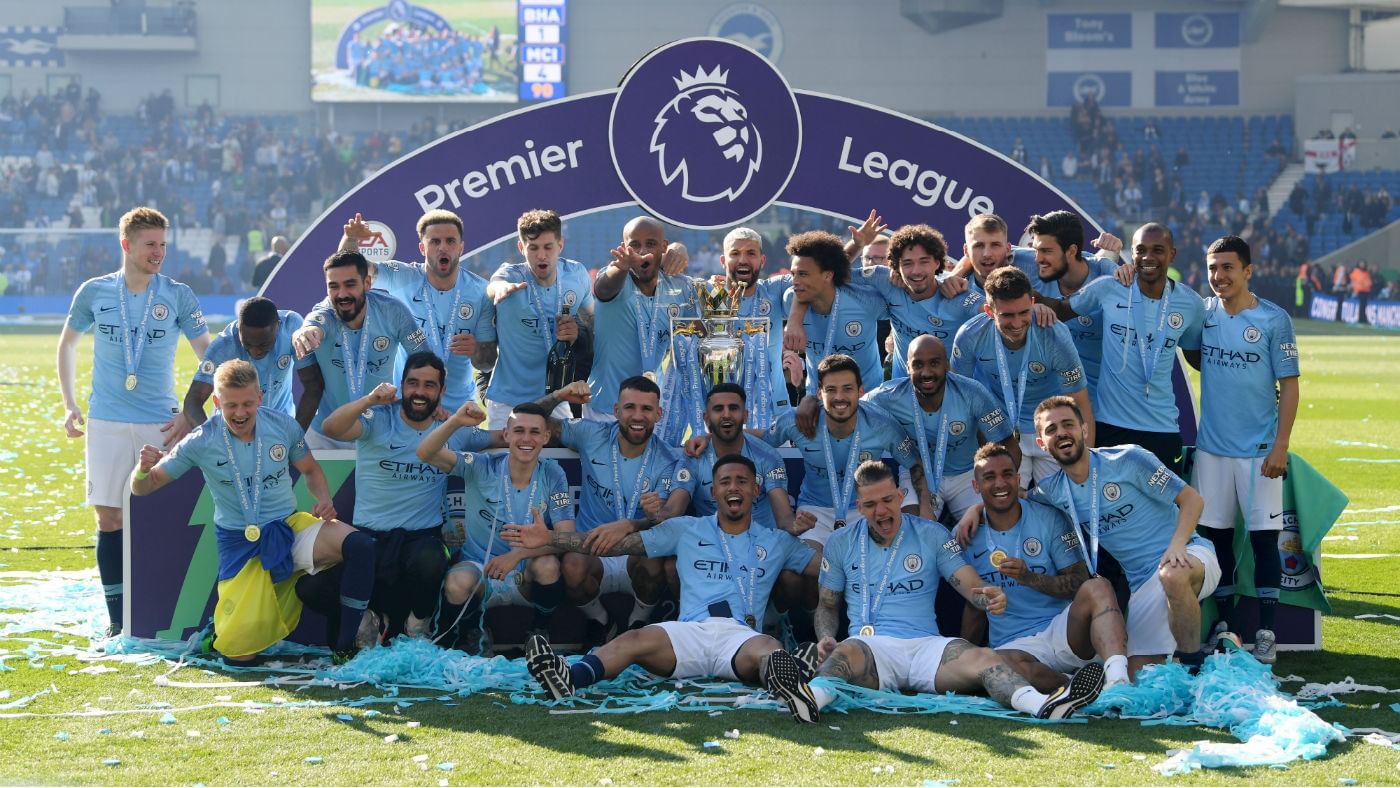 City has arguably been the most dominating team in the Premier League in recent years.
Pep Guardiola's side needs absolutely no introduction to anyone even remotely interested in football. The sheer brilliance they have managed to produce over the last couple of seasons has been nothing short of spectacular. The fact he was able to monopolise a league that the world thought could never be taken over speaks for itself. Manchester City has developed into England's dominant force and as hard as Jurgen Klopp and his Liverpool team have tried, they're yet to achieve the Cityzens' fluidity in attack.
With all this said though, none of this came without a price. Manchester City recently got honoured for being the first team to ever put out a side that cost more than £1 bn in transfers. Since taking over the club all the way back in 2008, City have delivered four Premier League titles with the last two of them coming in back-to-back seasons. They say you can't put a price on happiness, well, Manchester City are trying really hard to do just that.
New York City FC
Based out of the city that never sleeps, New York City FC was founded in 2013 and was drafted in as a surprise 20th MLS side in 2015. This expansion to the league provided the City Football Group with the perfect opportunity to make a statement of an investment.
Not only did they join the league, they even managed to secure the signings of some massive names like Andrea Pirlo and David Villa. Their three seasons in the MLS did see them finish as runner-up in 2017 but that's as close as they actually got and they currently remain a hopeful side looking for better things.
Melbourne City FC
Originally known as Melbourne Heart, the side based out of AAMI Park was acquired and renamed as per the City Football Group's nomenclature guidelines. The word 'City' was required to be inserted hence they were given the new title of Melbourne City FC. Plying their trade in the Australian top-flight known as the A-League, MCFC haven't really managed to make too much of a positive impact.
Although their league positions have improved and they did manage to secure 3rd place in 2018, they've never really looked like challenging for the title and certainly don't have the squad or resources to perform at the same level as Manchester City. Having finished last season in 5th place, Melbourne City fans will be hoping that signs of improvement are forthcoming.
Girona FC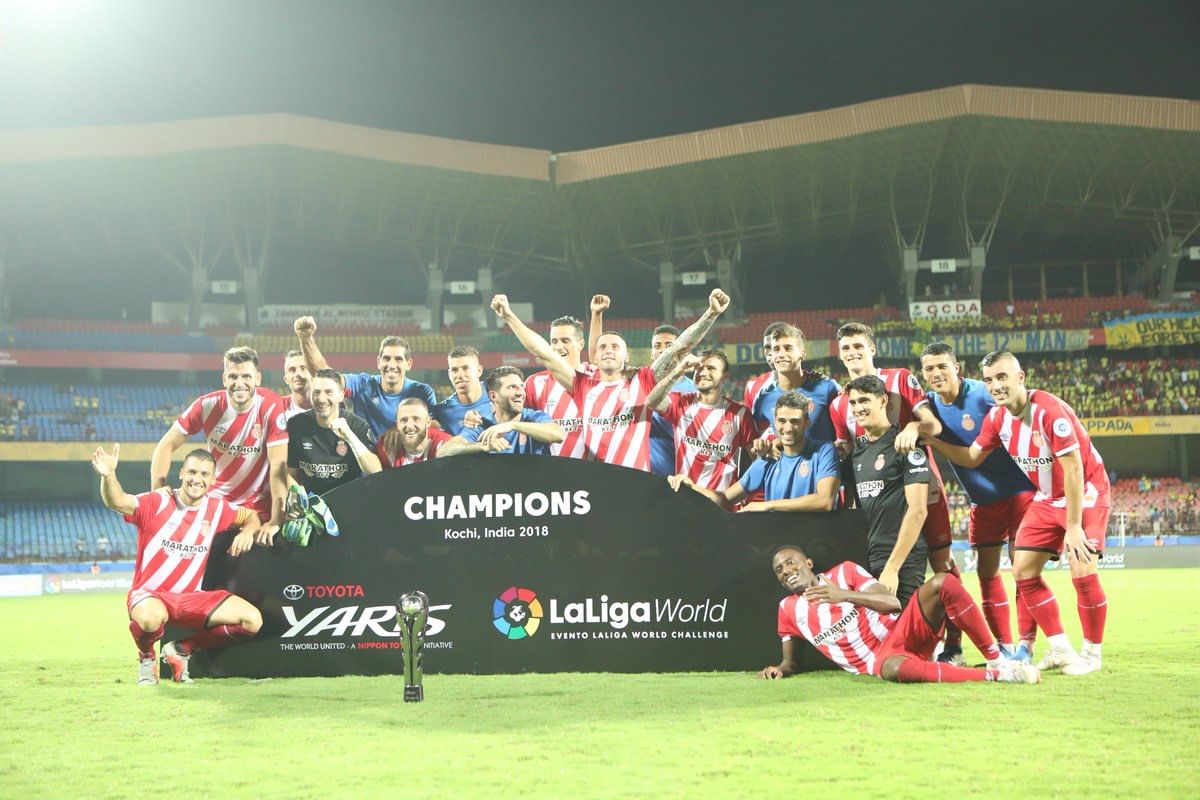 The Spanish outfit had emerged victorious in the Toyota Yaris Cup organised in India in 2016.
The former La Liga outfit has certainly made fairly big moves in Spanish football over the last few seasons. A club founded in 1930, Girona have a massive history surrounding them but the acquisition by the City Football Group in 2017 has taken things to the next level. They took massive strides in the right direction with their biggest moment in La Liga coming when they beat Real Madrid 2-1. Despite doing well, they were unfortunately relegated at the end of the 18-19 campaign and currently play in the Segunda Division.
Yokohama F. Marinos
Historically one of the J-League's most celebrated outfits, the Marinos have struggled to maintain their status over the last few seasons. They are one of the few teams where the City Football Group only owns minority shares that were acquired in partnership with Japanese car manufacturer Nissan in 2014.
Although they showed signs of improvement in the 2017 campaign by finishing 5th, they weren't able to back this up in the following season as they ended up in 12th place. Considering that they are a team that have never been relegated from the top-flight irrespective of the circumstances, they still do have a fighting chance at progression in the coming years.
Club Atletico Torque
Founded in 2007, this Uruguayan second division side actually enjoyed their first ever year in the top-flight last season. It was in 2017 that the club was acquired by the City Football Group and in their first attempt they cracked the promotion puzzle to end a 20-year wait to play in the first division of Uruguayan football. Despite the fact that they were relegated at the end of it, Atletico Torque fans will be confident that if they can do it once, they can certainly do it again.