Neymar Jr, Marquinhos and Gabriel Barbosa were on target for the hosts on Monday early morning.
After a year's delay and last-minute uncertainties, Copa America 2021 kicked off with Brazil playing Venezuela in the tournament opener. The hosts and defending champions defeated a COVID-19 struck Venezuela 3-0, with goals from Marquinhos, Neymar and Gabriel Barbosa.
Marquinhos opened the scoring for Brazil in the 23rd minute after Venezuela failed to clear a corner. Neymar doubled Brazil's lead from the spot before setting off Barbosa in the 89th minute.
After initially expressing their reservations against hosting this year's tournament, Brazil agreed once Argentina and Columbia withdrew due to dire COVID-19 situations. With home advantage in their favour and a win in the tournament opener, the Selecao look confident of defending their title.
5. Tite's tactics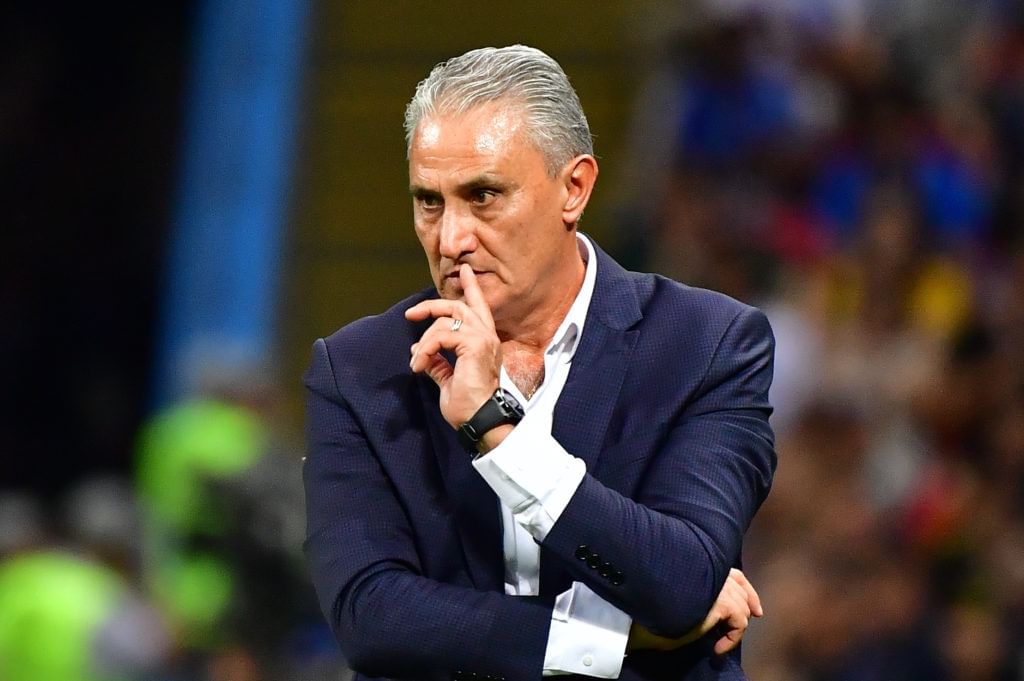 Brazil lined up in a star-studded 4-3-3 system in their Copa America opener. Casemiro formed the base of the midfield alongside Fred and Lyon's Lucas Paqueta. The forward line consisted of Neymar, starting from left, accompanied by Gabriel Jesus and Richarlison.
Brazil's left flank looked more lively than their right, with Lodi complimenting Fred and Neymar to frequently push up. Most of Brazil's goal-scoring chances came from the left and Neymar was involved in most of them. Brazil used the flanks to flare up crosses with Richarlison and Jesus attacking the box.
However, the Brazilians were less effective in the final third. Despite dominating and creating plenty of opportunities in the first 20 minutes, Brazil failed to score on several occasions. They created a lot but poor finishing meant they had to wait for Marquinhos' opener.
4. Neymar's top-quality display
As per expectations, Neymar was Brazil's star of the night. He was everywhere on the pitch – from link-up plays, passes in the final third to shots on goal. Primarily, he was involved in sending crosses into the box for Richarlison and Jesus. On Occasions, the PSG attacker cut inside and aimed at the goal himself.
In addition, Neymar was Brazil's main man to carry the ball from midfield. Brazil seldom progressed balls using short passes. Neymar attempted nine dribbles, six of which were successful, contributing significantly to Brazil's attack. He completed seven key passes, more than any other outfield player.
Neymar was also vital in Brazil's decision to press high on the pitch against Venezuela. He won 10 ground duels and made sure Venezuela were less involved in the build-up from the left channel. However, the 29-year-old's end product was the only weak metric in his performance as the Brazilian missed three big chances in front of goal.
3. Marquinhos' presence inside the box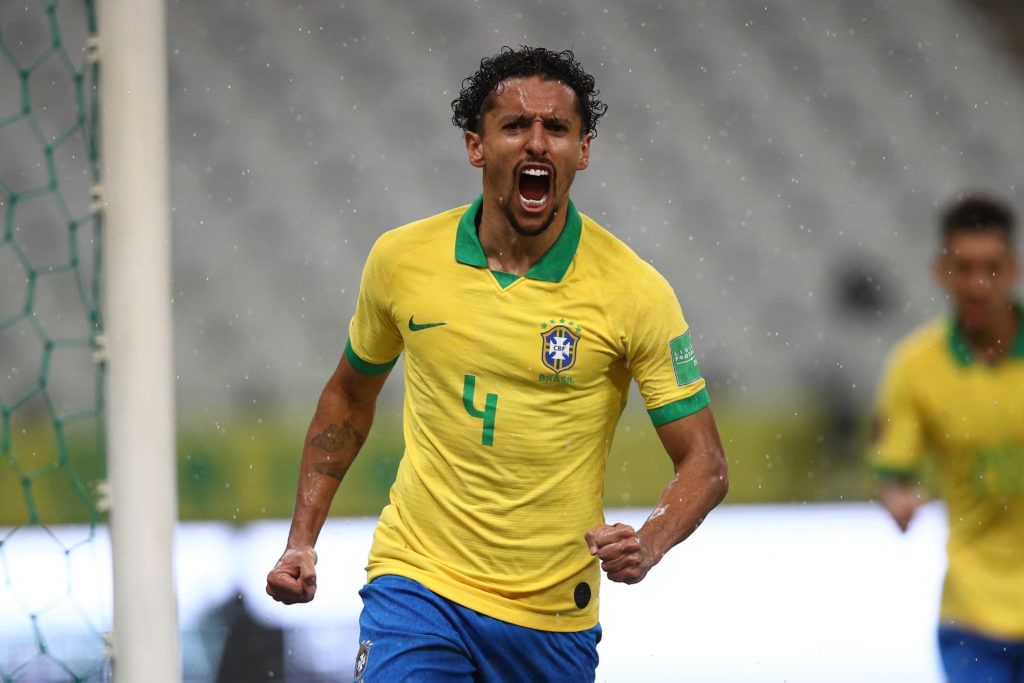 Despite being a central defender with decent height, Marquinhos' movement inside the box was vital in Brazil's win over Venezuela. His ability to create problems with his presence in dead-ball situations was on display yet again. Marquinhos has been doing this duty for long and this time, it was his turn in the national jersey.
In the 23rd minute, he moved just enough to create a goal-scoring situation and tap in a failed corner clearance from Venezuela. This time, Marquinhos' ability to position himself between the defenders, rather than make sly movements aiming to attack the ball directly. His goal set the tone for Brazil in the match. Although Richarlison got the ball in the back of the net a few minutes later, his goal was ruled out for offside.
2. Casemiro's class yet again
For any attacker at present, Casemiro is an obstacle that is as tough as it can get. Screening ahead of Eder Militao and Marquinhos, he handled Venezuela's central attacks well – although there were not many attacks of this kind.
Casemiro had four successful tackles and won four of his five aerial duels. He was pivotal in nullifying Venezuela's attempts to find their main man Aristeguieta upfront with long balls. Aristeguieta was closely marked and the two centre-backs barely had to work because of Casemiro's performance.
Similarly, the midfielder also helped in circulating the ball to the forward players, completing 88% of his 74 passes. Yet another ruthless performance from the midfielder.
1. Quiet night for Richarlison and Gabriel Jesus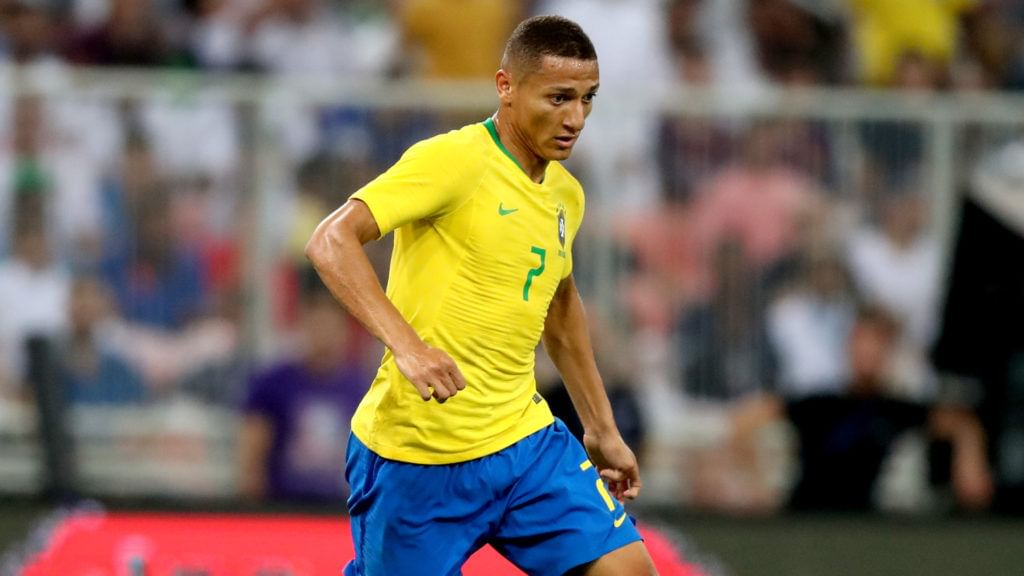 Brazil could have scored more if their presence in front of the goal was as good as their performance to win the ball back and get it to Neymar. Both Richarlison and Gabriel Jesus play as a number nine for their respective clubs, and started in Brazil's line-up for the Venezuela game.
However, Brazil's conversion was an exception to their performance. The two, primarily deployed to convert chances, were not as functional as Tite would have expected of them. As a result, Brazil ended up missing five big chances and managed seven shots on target, despite being more dominant. Playing against a Venezuelan side whose thirteen members were missing due to COVID-19, Brazil's finishing was not up to par.
For more updates, follow Khel Now on Twitter, Instagram and Facebook.