Millions of infections and hundreds of thousands of deaths not withstanding the beautiful game has returned in hard-hit Europe.
From one of the worst Australian wildfires seasons on record to US President Donald Trump's impeachment and now the deadliest health crisis since the influenza outbreak of 1918, 2020 has been a roller-coaster of a year for humankind. Yet, we aren't even halfway through it. You see, at the start of the year, there was the joke going around that since this was the year 2020, it would be a short one (leaning on the metaphor of cricket's shortest format T20). Wait, can we turn the clock back and actually make that come true? 2021 be here already! The coronavirus has infected millions and killed hundreds of thousands all over the world.
As of 18 May, there have been over 4.7m confirmed cases with over 317,000 deaths worldwide. The virus has penetrated more than 184 countries and continues to peak in many places. On a more positive note, there have been over 1.8m recoveries worldwide. The mortality rate from the virus is around 2-3% and in that respect at least, it has not proven as deadly as the SARS and MERS outbreaks that affected large parts of Asia following the turn of the millennium.
Nonetheless, this is the deadliest pandemic we have witnessed in over a century and one of the regions to be worst affected has been Europe. The continent has recorded over 1.9m confirmed coronavirus cases and there have been over 168,000 deaths.
These are truly mind-boggling numbers and the scale of death and devastation is unprecedented in peace time. Looking at them might make you think that doomsday is close by or that life as we know it is over. Science has proven that a lockdown is the way to go for countries with a high population density and the measures, however painful, have helped to flatten the curve.
But, there is indeed, a whole different battle being waged by those on the other side of the divide, who can't wait for the lockdowns to be over, so that they can rush out of their homes. Europe, like most parts of the world, has seen increasing discontent against the lockdown measures, which has led to some quirky relaxation requests in different countries. Like the clamour to let children out to play in Spain or the UK's once-daily walk in the park. Wait, did the coronavirus suck the oxygen out of our houses?
At the point of despair? Wondering whether to stick or twist? Don't worry, there is a hero rising to lift the gloom, like the phoenix rising from the ashes, to restore normalcy. Drum roll please…. its yours, mine and everyone else's favourite sport – football.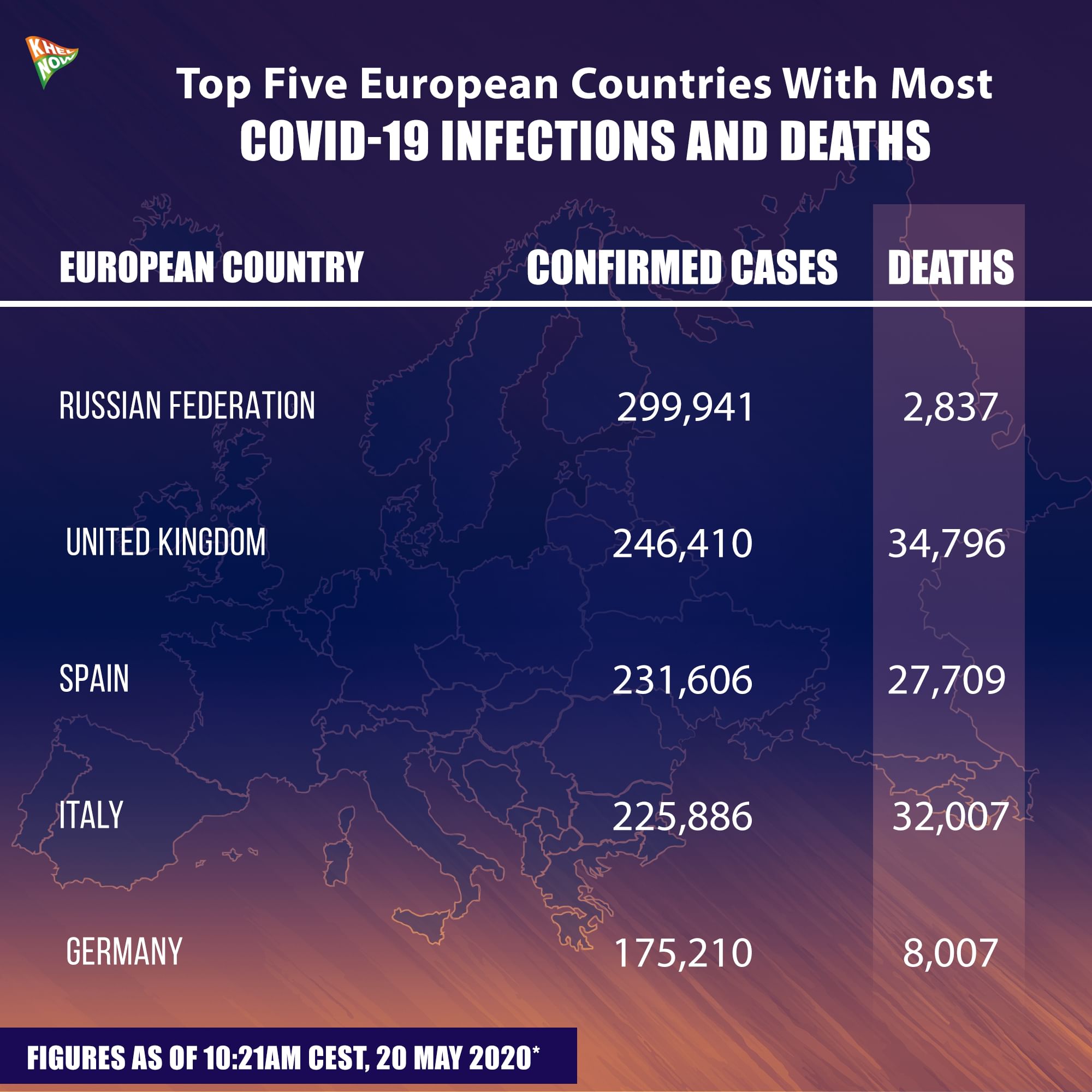 Yes, if you haven't noticed, one of the top five leagues has returned to action while the other three are working towards comeback. Rejoice. Clubs in England, Spain and Italy have also returned to training, showcasing an indomitable will to finish the season. Did we mention that these four countries have also recorded the highest number of infections and deaths behind Russia in the whole continent? Ah, never mind, just a passing reference.
The one country not on that list? France. Silly of the French, with just 140,497 cases and over 28,000 deaths the government has said no football till September. You see there is no better tonic for a nation ravaged by death and job losses, than watching a bunch of their favourite players go head-to-head, literally, to get the ball into the net. Social distancing? What a pass!
Those wise people at the Bundesliga really get the significance of football in social heeling at a time like this. Here's an excerpt of their recent press note about the resumption of the league: "The idea is to ensure a medically justifiable risk based on the significance of football (in societal, sociopolitical and economic terms)." In other words, players, officials and staff could get re-infected, but the show must go on because money.
What about the sociopolitical part? Well, they will be taking all possible precautions including targeted testing, along with there being no handshakes or child escorts, albeit with 300 people in the stadium. Off to England we go, where the government has sanctioned the resumption of the league from 1st June. With training resuming, it has been announced that there will be no tackling. What does that mean? N'Golo Kante can report straight to the games. It is worth pointing out that authorities in the UK have been blocking calls to allow safe-standing at games due to concerns regarding 'health and safety.'
Now, with all the clamour to restart leagues you might think that like in most other crises like the financial meltdown of 2008, football has been immune from coronavirus too. You would be wrong. Within the football community, Italy has seen 23 coronavirus cases, England has 16, Germany has reported 10, along with Spain's six. Granted that these numbers are negligible compared to those of the wider community. There is one player and two staff workers at Watford besides Burnley assistant manager Ian Woan who are among the six people found positive for coronavirus in tests conducted by the English Premier League on Sunday and Monday.
So, is it safe to restart? The counter is that football is by nature a contact sport, in which the concept of social distancing cannot co-exist. Cancel the ongoing season you say? The WHO has warned that countries and industries that re-open to quickly risk a second wave of infections. But wait, there are some other important considerations.
Like this statement from UEFA chief Aleksander Ceferin, who last month said, "There is no way Liverpool could end without the title. If the matches are played, then they will almost certainly win it. In case the matches cannot be played, we will need to find a way." Now, there's a man with his priorities on point. The sarcasm aside, football like most other walks of life, is an industry, where the bottom-line matters. So, jobs are undoubtedly at stake.
Unfortunately, an already bad situation is not helped by a lack of coordination between leagues and the absence of leadership from UEFA. Take for instance that on 11 March, while PSG beat Borussia Dortmund behind closed doors in Paris, just a few hundred miles away Atletico Madrid stunned UEFA Champions League holders Liverpool in front of a near-capacity crowd at Anfield.
It was a misjudgement of epic proportions that makes this statement by Reds' boss Jurgen Klopp just a tad ironic. Merely two days after that game he said, "I've said before that football always seems the most important of the least important things and today football and football matches really aren't important at all."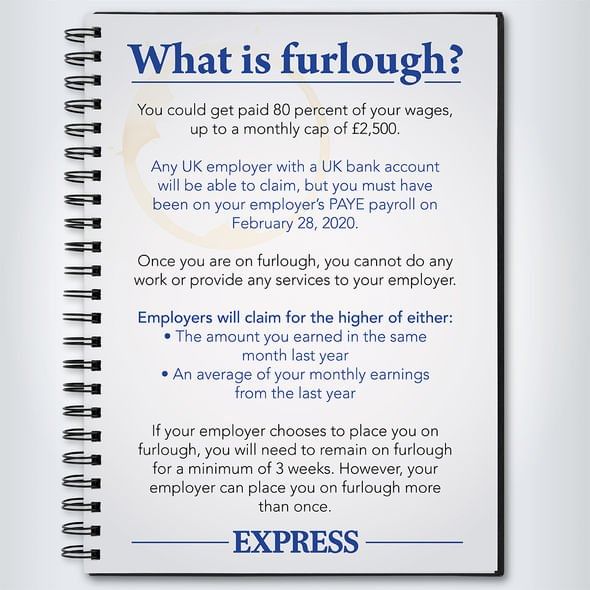 Of the 20 Premier League clubs taking part in the ongoing campaign, four have applied for the UK government's furlough scheme. This includes Tottenham Hotspur, Bournemouth, Newcastle United and Norwich City. Interestingly, this list also had league-leaders Liverpool, before the Reds went back on the move after an uproar.
To their credit, the players have also taken significant wage cuts in order to ensure that non-playing staff continue to receive their salaries. This is of course led by Atletico Madrid and Barcelona, where a massive 70% reduction has been agreed. Good on them.
Admittedly, for clubs lower down the pecking order the picture isn't so rosy. Early last month, Burnley Chairman Mike Garlick joined the chorus for a restart saying, "That's why we are very, very determined that when it's safe to do so, we really do want to finish this season. Finishing the season is the only real outcome for all the Premier League clubs."
He further added, "It's a completely unprecedented situation that we and other Premier League clubs face and which we could not have foreseen in anyway only just a few weeks ago. "It's now not just about Burnley or any other individual club anymore, it's about the whole football ecosystem from the Premier League downwards and all the other businesses and communities that feed from that ecosystem."
So, is a restart really the only option for four of Europe's top five leagues? It must be pointed out that the Premier League and English football have a very important role to play here. The financial troubles of many top flight clubs in Spain and Italy are well-documented. In contrast, the Premier League is by far the most financially robust and able to deal with this crisis. Therefore, what it does will serve as a mode, to other leagues in the region and around the world.
There are 92 professional clubs within the English football league pyramid. Most in the lower divisions do live from season-to-season, but that can hardly be said of both the Premier League and its clubs. Get this, in three of the last five summer transfer windows, Premier League spending alone crossed a £1b mark. When you add up the burgeoning commercial side of the game and the revenue generated from it, it is hard to imagine that these clubs cannot sustain themselves following the cutting short of a season, which anyway had only 10 weeks or so to run.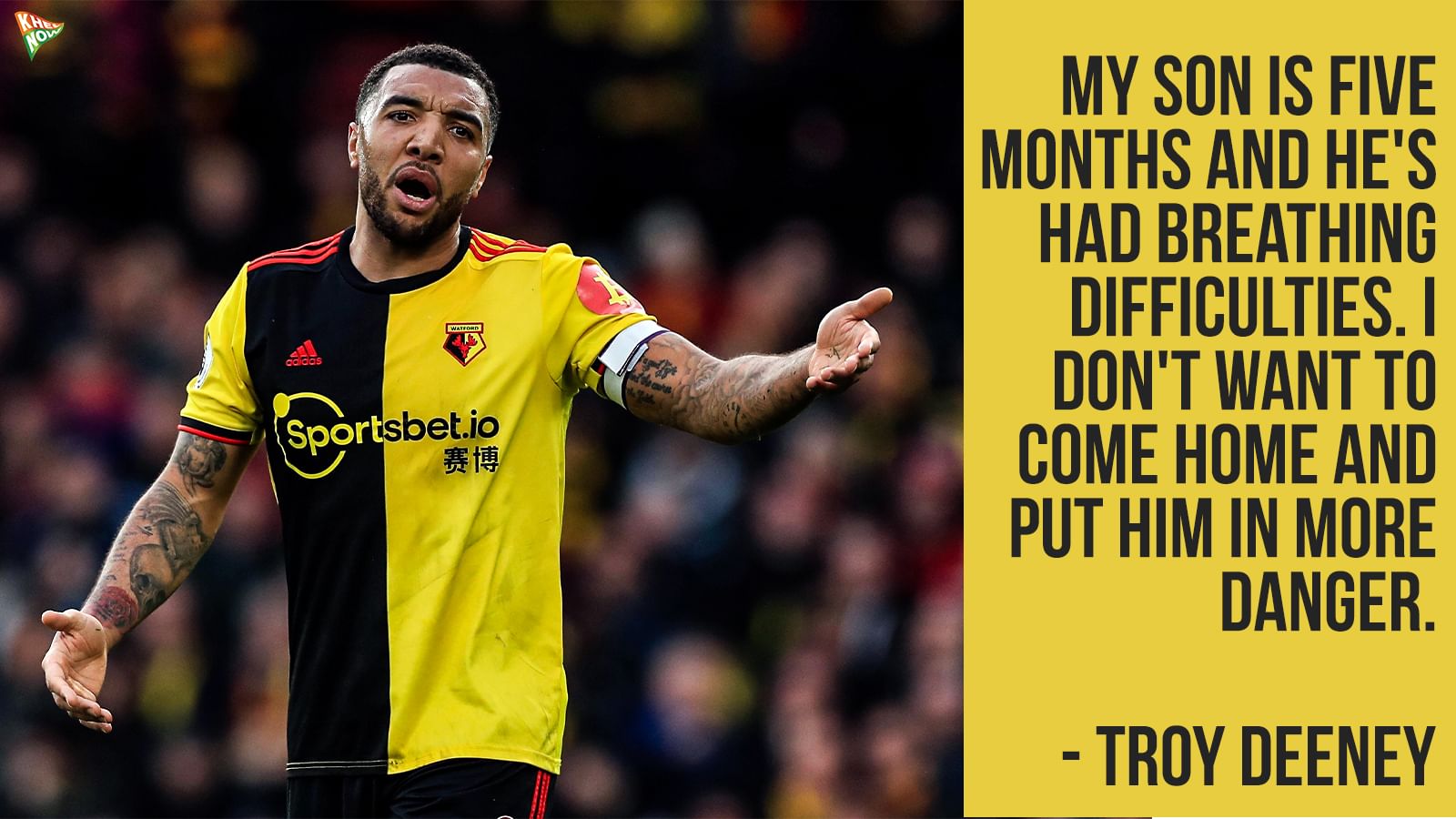 Of course in the short term this will mean the leagues and some of their richer clubs pulling together to help other outfits that are less well of, but this is the least that should be expected. At any rate, this is perhaps, a better way of dealing with the crisis than putting lives at risk with a hasty restart.
Moreover, just a short flight from the UK is the example of the Netherlands, a country that has reported over 44,000 confirmed cases and nearly 5,700 deaths. No prizes for guessing, the Eredivisie season has been cancelled. Now, Dutch clubs don't have deep pockets. They rely on shrewd business in the market and developing their own talented players. So, how will these clubs sustain themselves after a null & void campaign? Or will they go out of business? Food for thought for the Burnley chairman. It is these facts that make some leagues' obsession with a restart look like its bordering on the callous.
Ultimately, football, at least at the upper echelons, will likely be one of the industries to recover quickest from the crisis, given how market-driven it is. But, the sport must reflect on its role in society. It cannot behave like a law unto itself like it has done on many occasions previously. Does it care more about the 'economic terms' or the physical well-being of its stakeholders? For history will write it's own commentary in judgement of how different sections of society responded to this generational crisis and football will find mention too.
For our part, we as fans must reflect on the place that football and indeed sport occupies in our lives and just how important it truly is. Nothing puts life into context like death itself. We must ask whether the clubs and teams we so passionate support really do care about us, or whether for them we are just another number, another revenue stream that flows into the all-important bottom-line?
*COVID-19 (coronavirus) figures are from World Health Organization as of 10:21 AM CEST on 20 May, 2020
For more updates, follow Khel Now on Twitter, Instagram and join our community on Telegram.