UEFA European Championship
Five reasons why Patrik Schick should move to a bigger club
The 25-year-old's goal against the Netherlands made him the second highest scorer in the Euro 2020.
Czech Republic scripted history on Sunday as they beat the Netherlands to become the third team to advance to the Euro 2020 quarterfinals. An impressive performance from the Czechs saw Tomas Holes opening the scoring with Patrik Schick scoring another to become the second highest scorer in the Euro 2020.
Schick, who has now scored four goals in the tournament, has been integral to Czech Republic's dream run. The Bayer Leverkusen forward has shown great form coming into the Euros and he is getting better with every game.
His movement in the final third creates space for the wingers to get in behind the defenders. Schick has netted four goals in as many games and is second in the Golden Boot race only behind Cristiano Ronaldo, till the time of writing this article.
The Czech striker is already a symbol of hope and pride to his countrymen. If he keeps up the consistency and plays with such fearless attitude, odds are that he will have a number of suitors in the summer. Here are five reasons why Patrik Schick should leave Bayer Leverkusen and join a bigger club if the opportunity arises.
5. Proper no. 9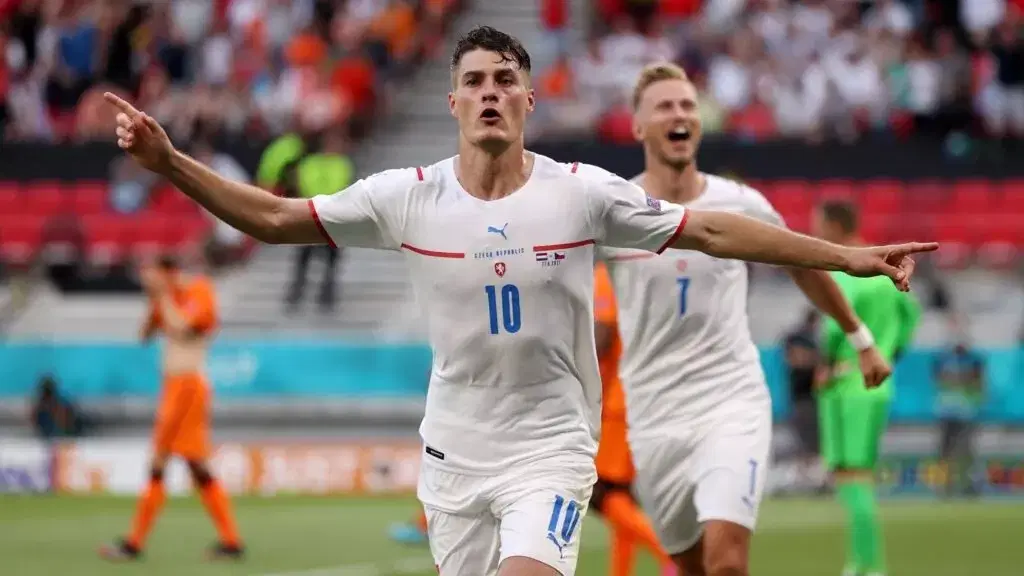 Over the years, football has evolved a lot as a sport. The game has seen several changes in all aspects, one of which has been the diminished nature of a proper No. 9 as teams nowadays look for more versatility upfront. The preference for inside forwards to false nines have increased. While a proper towering striker is a dying trait. Czech Republic's Patrik Schick has proven how important a proper No. 9 can be, even for teams with modern systems.
Schick is a well-rounded forward, who has several attributes in his arsenal. Despite his towering presence, Schick offers enough speed to get in behind the defenders. Apart from that, he is also a decent poacher who can sense goalscoring chances and gets in deadly positions in the penalty area.
His big frame also makes him a dominating presence in the air. Overall, he is a well-rounded proper No. 9 who can adapt himself according to the needs of the team and the manager.
4. Proven talent in the Serie A and Bundesliga
After a few stints in Prague, Schick joined Serie A outfit Sampdoria, which changed his destiny. He soon became a fan favourite after scoring 13 goals in his debut campaign in Italy. Schick's athleticism and hunger attracted many clubs, however, it was AS Roma who secured his services on loan from Sampdoria. He later joined the Giallorossi permanently before moving to RB Leipzig in Germany. His time at Roma was not his best as he spent a lot of time on the bench and did not step up when needed.
He spent only one season under Nagelsmann and looked like a different player than he was at Roma. Although Leipzig decided against signing him permanently, he finished his Bundesliga debut season with 10 goals.
Schick moved to Bayer Leverkusen ahead of the 2020-21 season, where he scored 13 goals in 36 appearances across all competitions. The 25-year-old is likely to get better in the upcoming season as he will be carrying this prolific form from the Euros.
3. Versatile nature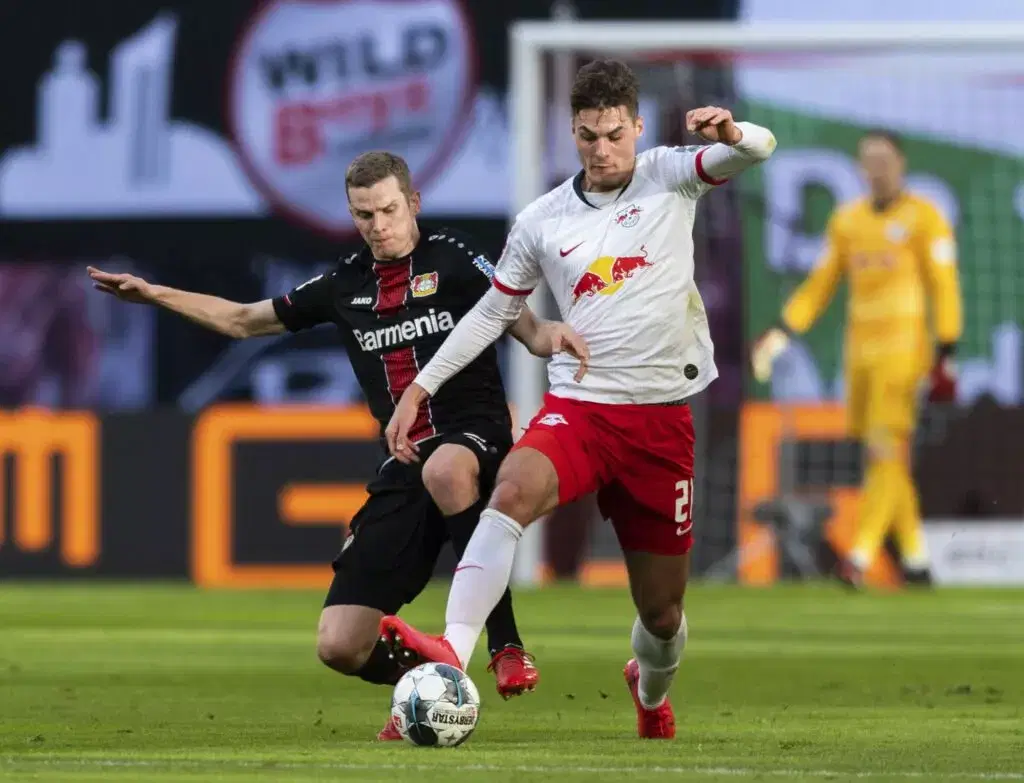 While he might be an apt example of a traditional No. 9, Schick can also adapt to a wider role. Something that happened at Roma as he partnered Edin Dzeko upfront. Even in Leipzig, Schick often played in a wide as an inside forward, allowing him to cut in and take a shot. His pace also allowed him to keep up with the defenders in the wider areas. His physical presence made a lot of difference in wider roles, allowing him to attack the back post during set pieces.
Schick is not a prolific goalscorer just yet, however, he has the qualities of becoming a top striker. His hold-up play is commendable and along with it, he creates spaces for the wingers, bringing them into the game. He is also a decent dribbler and can run at defenders with relative ease. The fact that he has so many attributes makes him a very desirable player.
2. The mentality of a top striker
During his early days, Schick was criticized for being lazy and not showing enough fight as a player. He was then loaned to Bohemians, another club in the Czech Republic. There he understood the meaning of fight and work ethic. It was at Bohemians he found the true sense of grit.
They were a club fighting relegation at that time. Schick scored some crucial goals but those were secondary as it was the knowledge he acquired that made him a completely different player.
Schick is far from a stationary target man, who is mostly in and around the box looking to exploit spaces and scores tap-ins. The 25-year-old often drops deep and helps his midfielders in the buildup. He is a player who is fully committed to the game and in the long run, these are the kind of players that attract the top clubs in Europe.
1. Leader of Men
Patrik Schick has been a stalwart for the Czech Republic at Euro 2020. He has netted four goals in as many games, helping the Czechs progress through to the quarterfinals. However, apart from the goals, it has been his presence upfront that has made the difference for Jaroslav Silhavy's men.
The Czechs have talented players like Tomas Soucek, Tomas Kalas, Vladimir Coufal and others. But in attack, it has been Schick. He provides them with the guile going forward, is vocal and guides others. Just like his towering presence, he has the mentality of a leader on this side.
The 25-year-old have not had immense service from his midfielders, but he has found ways to score goals. He has this sense of accountability to score goals and win more matches for the Czech Republic. If he brings this trait in club football as well then he can surely grow into a better forward.
For more updates, follow Khel Now on Twitter, Instagram and Facebook