The 32-year-old had a night to forget against Slovakia in his side's Euro 2020 campaign opener.
A Milan Skriniar wonder-strike and Grzegorz Krychowiak's red card put Slovakia on top of Group E after a 2-1 win over Robert Lewandowski-led Poland. Robert Mak, too, deserves plaudits for the first goal. By far the better Robert on the pitch, he showed great trickery to get out of a cul-de-sac, before taking a low shot at the near post that went in off Wojciech Szczesny's outstretched hand.
It was a disappointing performance from Poland, who struggled to get past Slovakia in their Euro 2020 campaign opener. After a poor first half, Karol Linetty put them level just after a minute into the second. However, just when Poland had found back their rhythm, they went a man down.
Krychowiak let his team down with a cynical challenge despite already being on a yellow. However, it was Robert Lewandowski, who was truly dismal on the night, when Poland needed their talisman the most.
Unusual night for Robert Lewandowski against Slovakia
Arguably the best player in the world for the 2020/21 season, Lewandowski looked extremely off-colour in Poland's opening game. After yet another sensational season for Bayern Munich, where he broke Gerd Mueller's record for most goals in a Bundesliga season, Lewandowski was expected to spearhead Poland's charge. With Slovakia arguably the easiest game in their group, many expected him to find the net. However, the Pole's performance came nothing close to what the majority might have expected.
It was an unusual performance from the Poland captain. Robert Lewandowski ended the night with no shots on target. Which, on a night where Poland spent most of their time chasing the game, speaks for itself. He also just had 39 touches of the ball, the lowest among all Polish outfield players and completed just 21 passes.
Lewandowski also ended the game with just 1 key pass and completed 0 dribbles. It was a match where not only did he lack the cutting edge but also remained very uninvolved.
Disappearance in major tournaments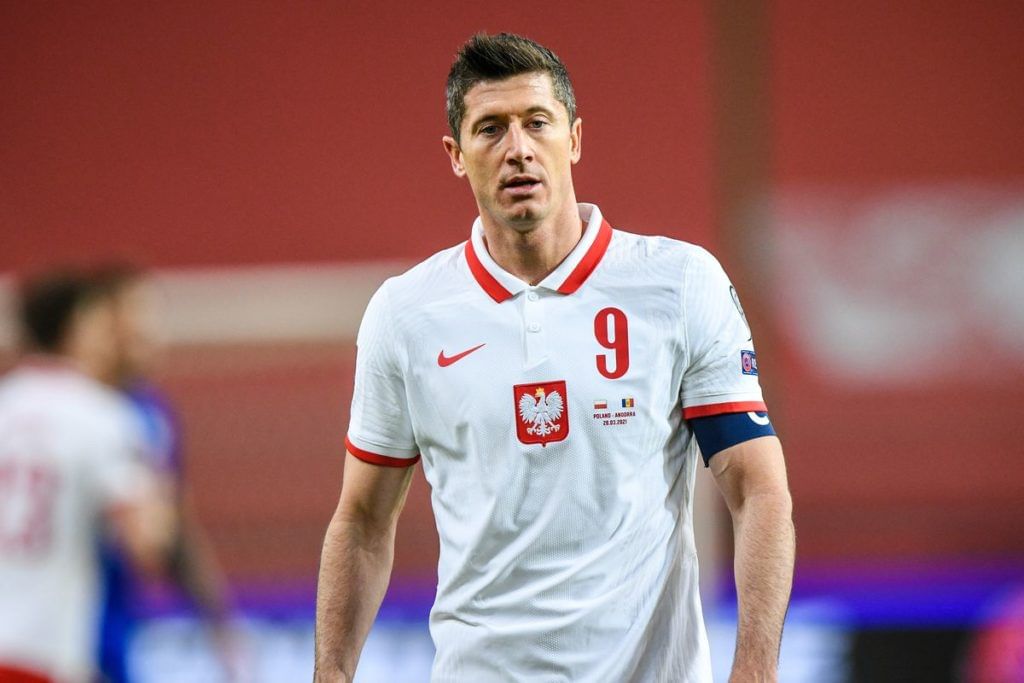 In 120 matches at the international level, the Polish striker has 66 goals to his name. A record that is quite impressive. However, the talking point from this statistic is that only 2 of those goals have come in major tournaments. A record that he would certainly not be proud of. It would be quite ridiculous to put a "flat-track bully" tag on one of the world's best strikers. However, a certain amount of analysis tells us otherwise.
Lewandowski's international record at the big stage is much worse than expected. While Lewandowski has 203 goals in 219 matches in the Bundesliga for Bayern Munich, his record in the Champions League, though excellent, has some eye-openers. Bayern Munich have been a sensational, free-scoring side under Hansi Flick since the 2019/20 season. So it is no surprise that their UCL-winning campaign was his best in the competition.
However, prior to that stellar campaign, Lewandowski's numbers in the Champions League, though decent, have mostly come against weaker opposition. He is often criticised for not stepping up in big games. Most of Lewandowski's goals in the Champions League have come in dead-rubber group stage games.
This somewhat explains Bayern Munich's poor Champions League display after Lewandowski's arrival in 2014 until the 2019/20 season. Perhaps, his international big-game record is not that unprecedented at all.
Matches against Spain and Sweden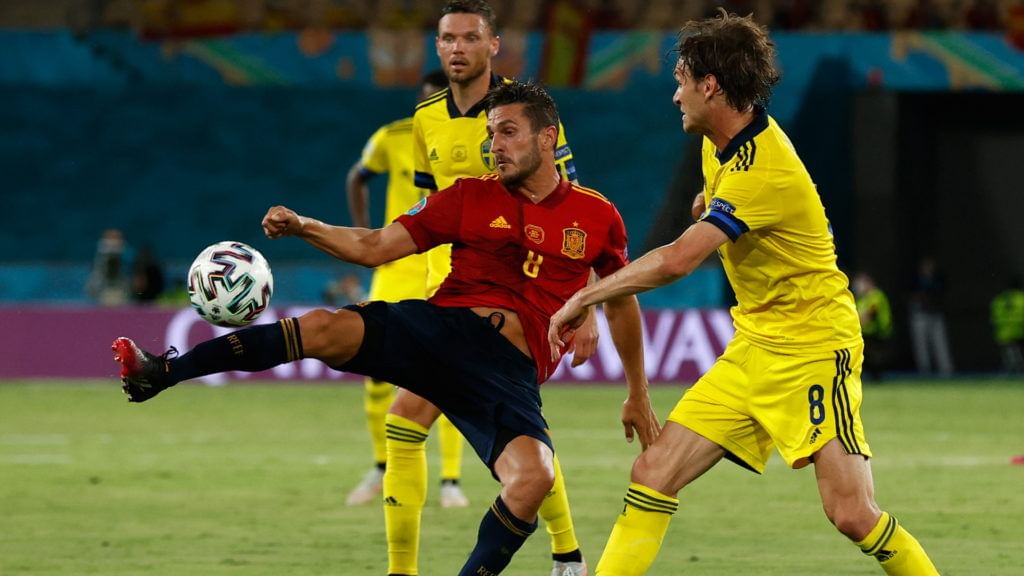 With the Slovakia game now over, Poland is to face Spain and Sweden next. Spain are a team, who will most likely dominate the proceedings, a game that Poland are expected to chase the ball once again.
Sweden, on the other hand, produced a resolute defensive performance against the Spaniards and would be brimming with confidence. Breaching Sweden's backline would not be an easy task and the onus would once again be on Robert Lewandowski.
Tight schedule taking toll on players
After a long season with the Bavarians, Lewandowski gave an interview with The Times prior to the European Championships. He lamented that tight scheduling is taking a toll on the players' bodies and that the quality of matches is bound to go down in the coming years.
Since football resumed in 2020, Lewandowski has played 60 matches, a very competitive number for a 32-year-old. In those tightly contested matches, Lewandowski has scored goals for fun. It is the same player, who believes players are not getting enough rest due to the congested schedule.
Lewandowski's concerns, irrespective of his age, are absolutely reasonable. Should things not change for the better, it will not be a surprise to see players managing their workload more seriously. This could very much lead to early retirements from international football, as we saw in the case of Jamie Vardy. The Leicester City striker has flourished for his club after retiring from international football.
Given he missed Bayern's Champions League quarter-final clash due to an injury he picked with Poland during a friendly game, the thought would have certainly crossed his mind.
What's next for Lewandowski and Poland?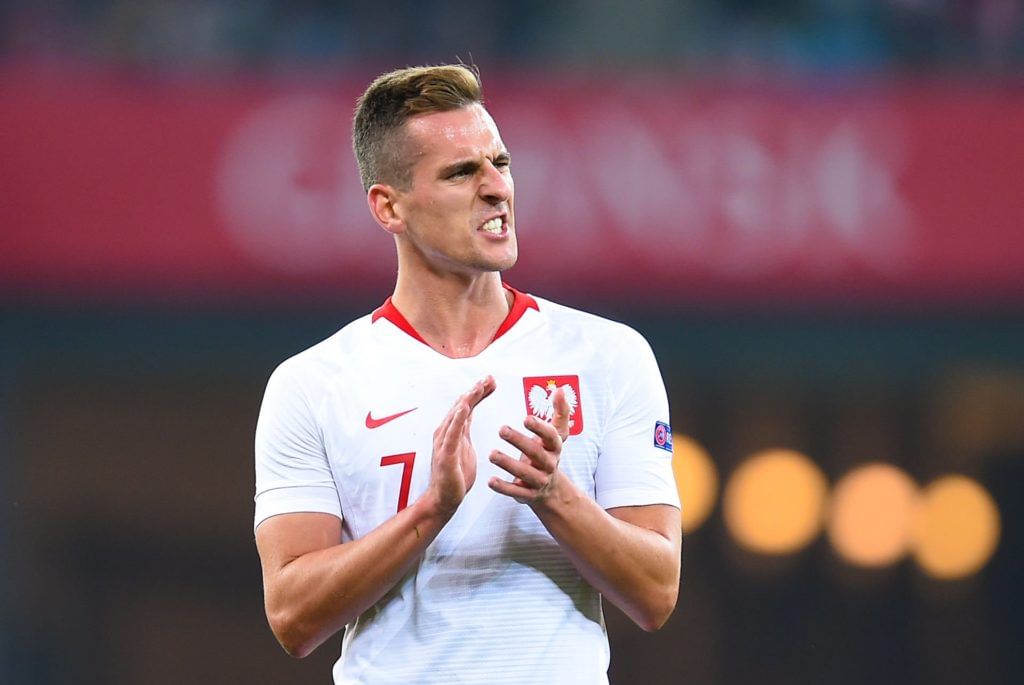 Poland are a competitive side in the scheme of things in Europe at the moment. Should they choose to remain there, is heavily dependent on their ability to think about the inevitable future that lies ahead – a Poland team with Lewandowski.
Both, Arkadiusz Milik and Krzysztof Piatek are able strikers in their prime and have missed the Euros due to injury. There is no doubt that the duo would have added a different level of artillery in Poland's arsenal.
Poland do have some quality strikers at their disposal but it will not be an easy task to replace Lewandowski. He may not have contributed with goals at the biggest stage, but his presence is truly valuable to this team.
For more updates, follow Khel Now on Twitter, Instagram and Facebook.