The 26-year-old came on as a substitution in the 55th minute.
A narrow defeat against Belgium made sure that defending champions Portugal was forced to wrap up their title defence as early as the Round of 16. It was a disappointing end for Cristiano Ronaldo and his teammates, as they had participated with one of the strongest squads in the tournament. However, the abundance of talent led to several players not making it to the final XI, including Bruno Fernandes.
Granted, Bruno had a mediocre second game in the group stages against Germany. In a game evenly poised from the get-go, the key lay in midfield. While Joao Palhinha and Renato Sanches controlled from deep, Portugal needed another player in advanced areas to validate the control.
In the absence of Bruno Fernandes, Bernardo Silva was given the role. However, he failed to produce a positive impact in the game.
Bernardo Silva Vs Bruno Fernandes
In 55 minutes of play, Bernardo only registered 29 touches. Bruno, who came on for the last 35 minutes, adopted a more direct approach. He registered over 40 touches and was involved in the build-up of most Portuguese attacks.
He also had an eye-popping passing accuracy of 91.3%, compared to 75% from Silva. Despite coming on in the second half, Bruno made 23 passes and also had five successful crosses and as many long balls.
The forward-thinking approach allowed Portugal to create a host of chances, which unfortunately they failed to convert. Bernardo's passive approach was more taxing with just 20 passes made during his stint on the field. Despite occupying a wider position, he failed to register a single cross, especially with the likes of Ronaldo and Jota populating the box.
Bruno's amazing 2020-21 season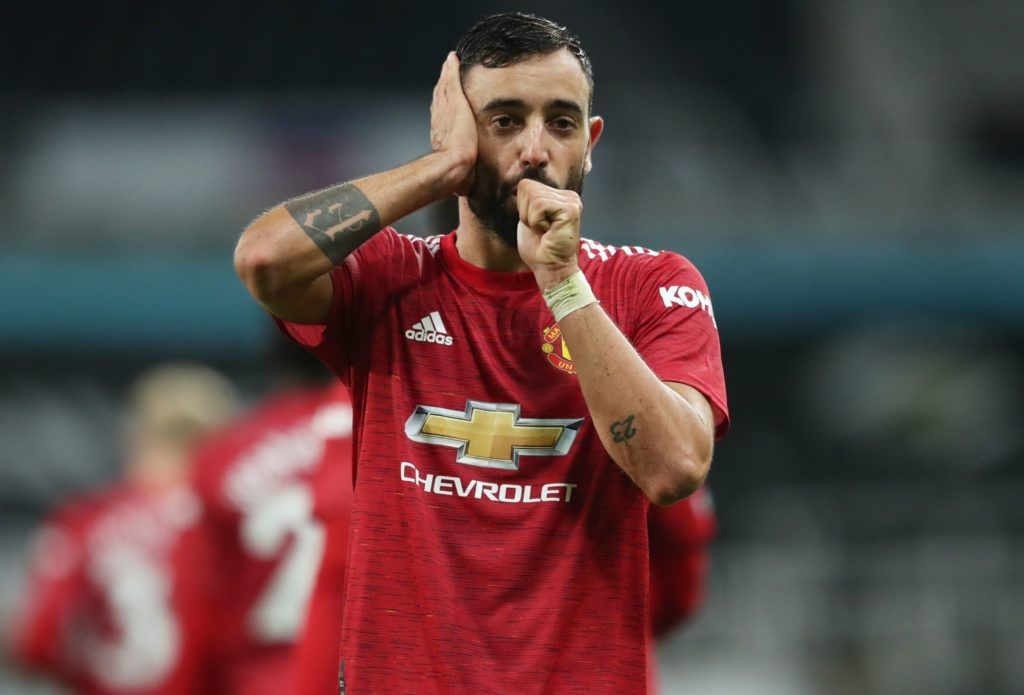 There is no questioning Bruno's pedigree. The 26-year old had a stellar previous season for Manchester United. He led in expected assists (11.0) as well as completed key passes (94). Bruno was also second in the Premier League for passes completed to the 18-yard box (96).
With 18 goals and 12 assists, he also had the second-most goal involvements amongst all Premier League players, only behind Harry Kane. Santos could have used such a dominating presence behind Ronaldo.
Bruno Fernandes at Euro 2020
Even in Euro 2020, Bruno has performed considerably better. The Portuguese #11 led his team in expected assists per 90 minutes (0.35). Ronaldo and Jota are the only Portuguese players to have more expected assists in total than Bruno. Bruno's six key passes were the most by any Portuguese players, despite starting two of the four matches from the bench.
The creative influence he exerts on the field was a key reason why Portugal broke through a stubborn Hungary side that caused problems for both France and Germany.
Bruno's ability to occupy spaces and dictate play could have been a valuable approach against Belgium, who rely on an ageing defence. Fernandes would have allowed Santos and his men more time on the ball in key areas and his ability to find space could also have freed the likes of Ronaldo and Jota.
The sudden exit from the tournament would be a shock to all Portugal fans, who were expecting much better from an improved squad in this edition. Santos and his staff will be looking for solutions to the problems the side faced. Incorporating Bruno Fernandes in a more commanding role would be one of them.
For more updates, follow Khel Now on Twitter, Instagram and Facebook