The Blue Tigers head coach Igor Stimac provided several new faces gametime in both matches.
India had contrasting fortunes in their two friendly encounters against Oman and the United Arab Emirates (UAE) in Dubai. While Igor Stimac rewarded several players with national team callups and subsequent debuts after a fruitful Indian Super League (ISL) season, most of them looked like fish out of the water.
While some of them simply lacked the experience needed to compete at this level, others tried their best to give their all on the pitch. The Blue Tigers managed a 1-1 draw against Oman on March 25, however, failed to replicate the performance against UAE as they succumbed to a humiliating 6-0 defeat four days later. A lot of work still remains for Stimac ahead of the 2022 FIFA World Cup and 2023 AFC Asian Cup joint qualifiers.
Here's a brief look into the performance of the Indian debutants against Oman and UAE.
Chinglensana Singh
The centre back was tasked to keep a close eye on Abdul Aziz Al-Muqbali and he did justice to the faith that Stimac had in him. But he could have also saved India from the only blemish that they had in the game. Apart from the own goal which was not entirely his fault and a few communication lapses, the defender did a fair job on debut.
Ashutosh Mehta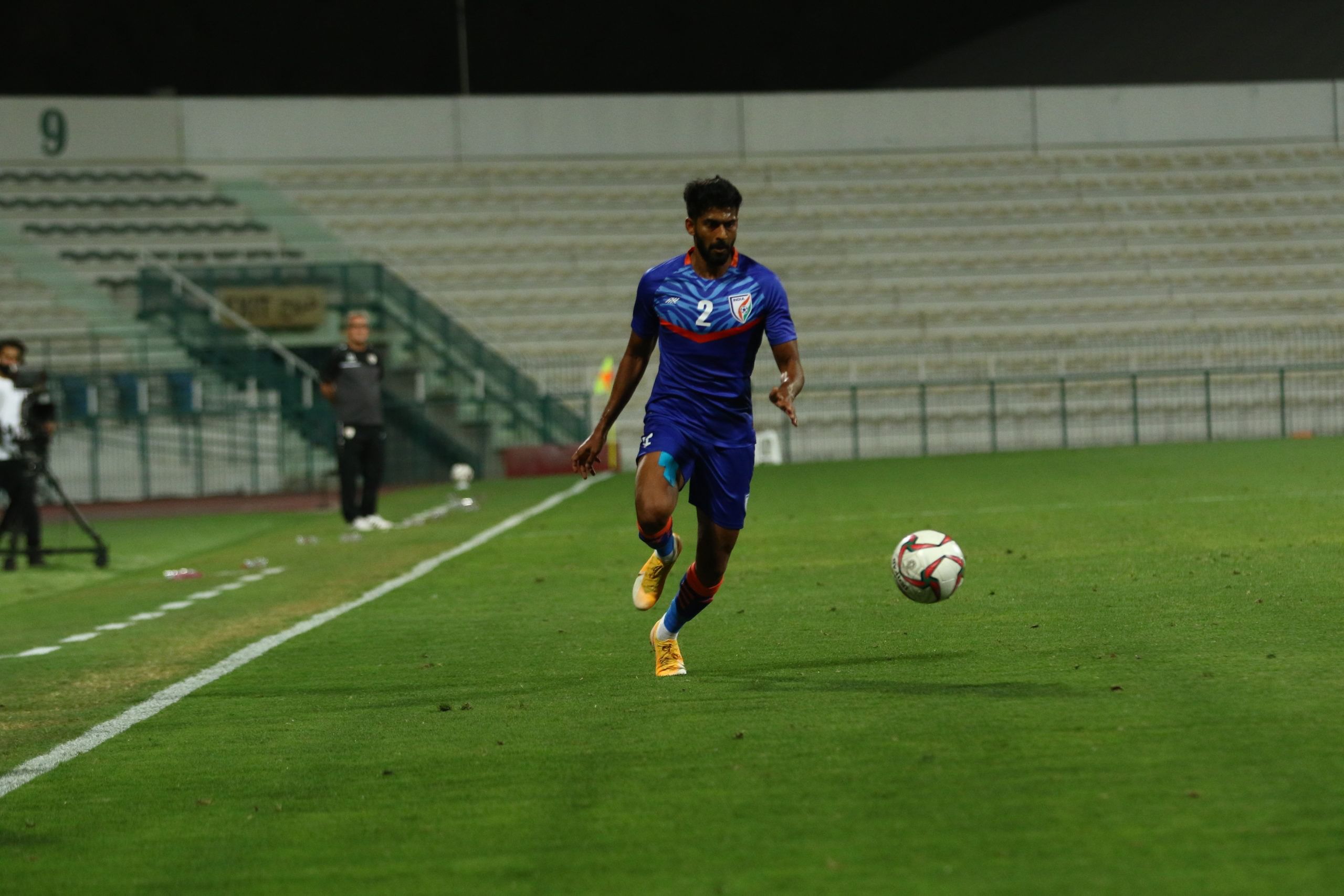 Ashutosh Mehta's hustle is very well known and him getting rewarded with a national team call-up is a good sign for Indian football. However, the experienced right-back was not at his best as he defended well on some occasions but gave away the ball cheaply on too many occasions. That allowed the Omani attackers to find space behind the Indian defence and the goal that the Blue Tigers conceded was from his flank.
Akash Mishra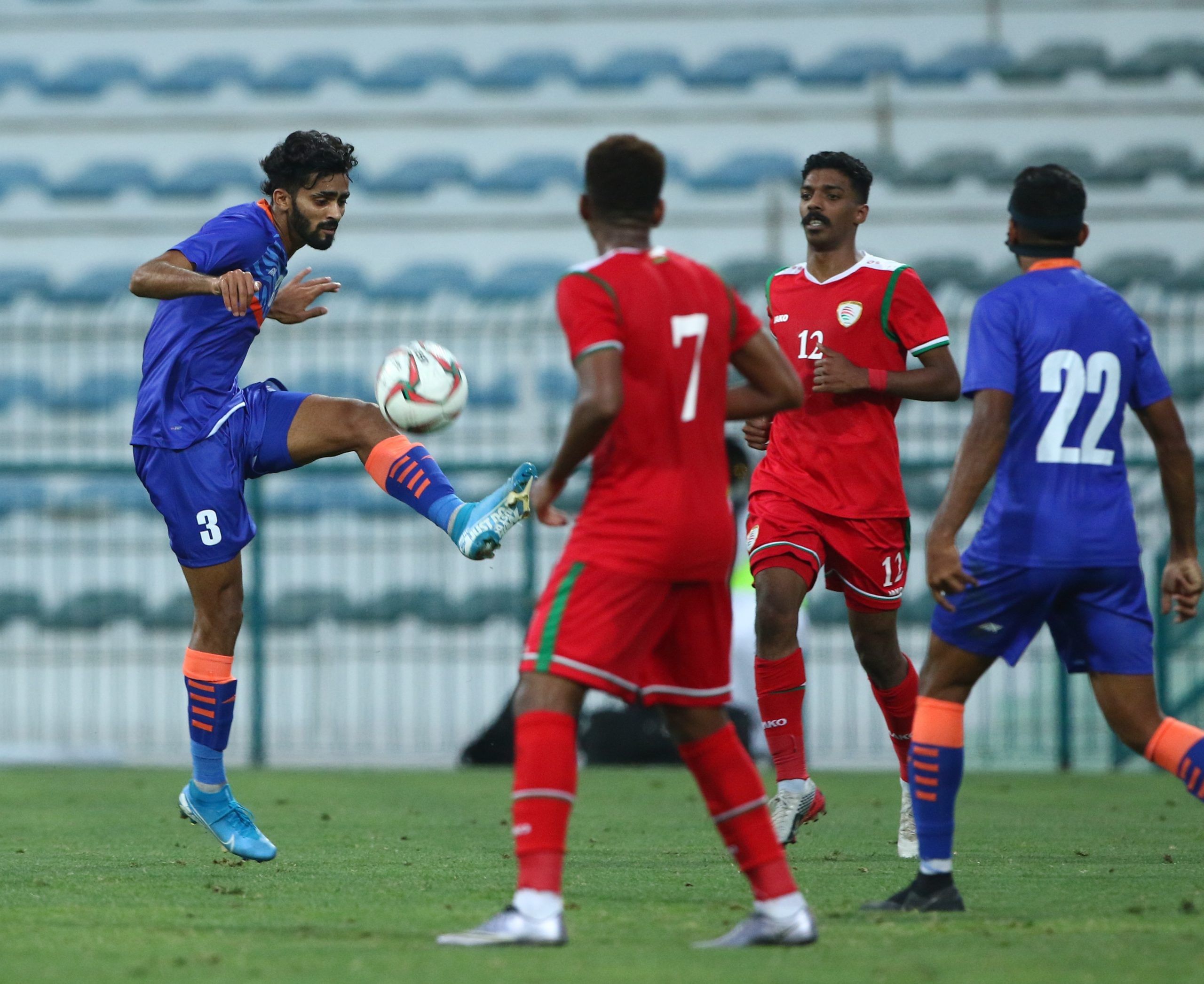 From the Indian Arrows to the Indian national team in a couple of years, it has been nothing short of a dream run for Akash Mishra. His debut game against Oman was an example of his calm nature as he kept Amjad Al-Harthi at bay. Even when he couldn't do so, he did not come up with a rash tackle which could have endangered his team.
After a decent outing, Mishra had a game to forget against the UAE as he was completely dominated by Bander Al Ahbabi on the right flank. Mishra looked like he was not ready to deal with players with much superior physical prowess.
Mashoor Shereef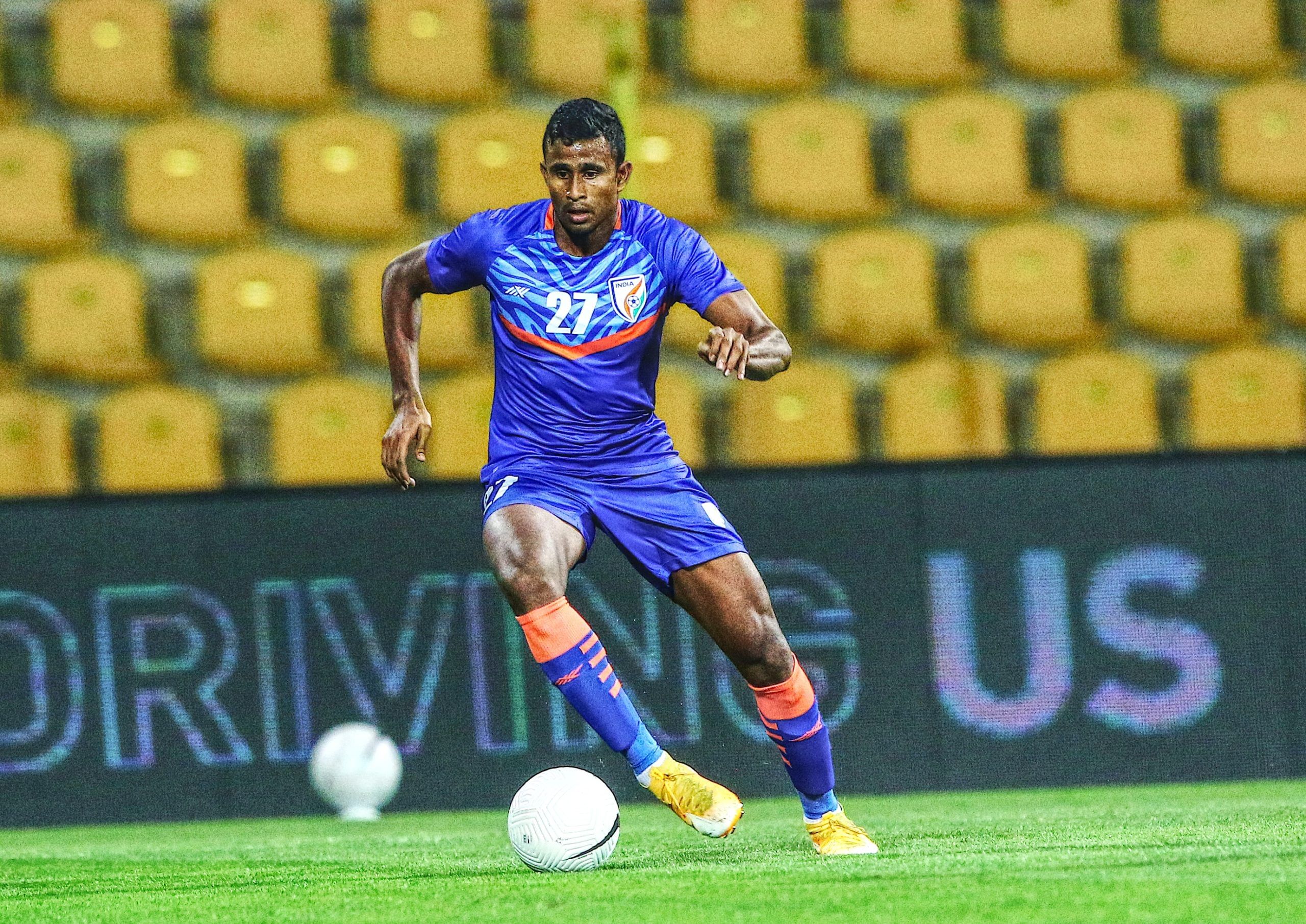 Shereef was one of the players who looked like out of his depth and even circumstances did not favour the centre-back as he made his maiden start against a mighty UAE side. On top of that, he partnered three defenders with whom he has never played before. There was no communication and understanding among the back four and hence, once the floodgates were open, Shereef simply crumbled under pressure and failed to complete simple passes.
Jeakson Singh
The Kerala Blasters man made his debut against Oman and did not have a great outing. Jeakson lost possession in dangerous areas and looked very tentative on the ball. He failed to closed down on opponent midfielders, which put India under pressure in the first half. He was replaced by Raynier Fernandes in the second half.
Suresh Singh Wangjam
Suresh Singh Wangjam had a very good debut as he worked tirelessly to cover up for his teammates in the middle of the park. He gave good support to the backline and also imposed himself on some of the attacking buildups. His energy on the field lifted the Indian spirits as they came up with an improved second-half display against Oman.
However, just like Mishra, Suresh Singh was simply not up for the challenge against UAE as Abdalla Ramadan and Hassan Ali Salmin dominated proceedings in the middle. Whenever Suresh had the ball he was closed down in due time and India lost possession. Igor Stimac's men missed his energy and positivity against Al-Abyad.
Lalengmawia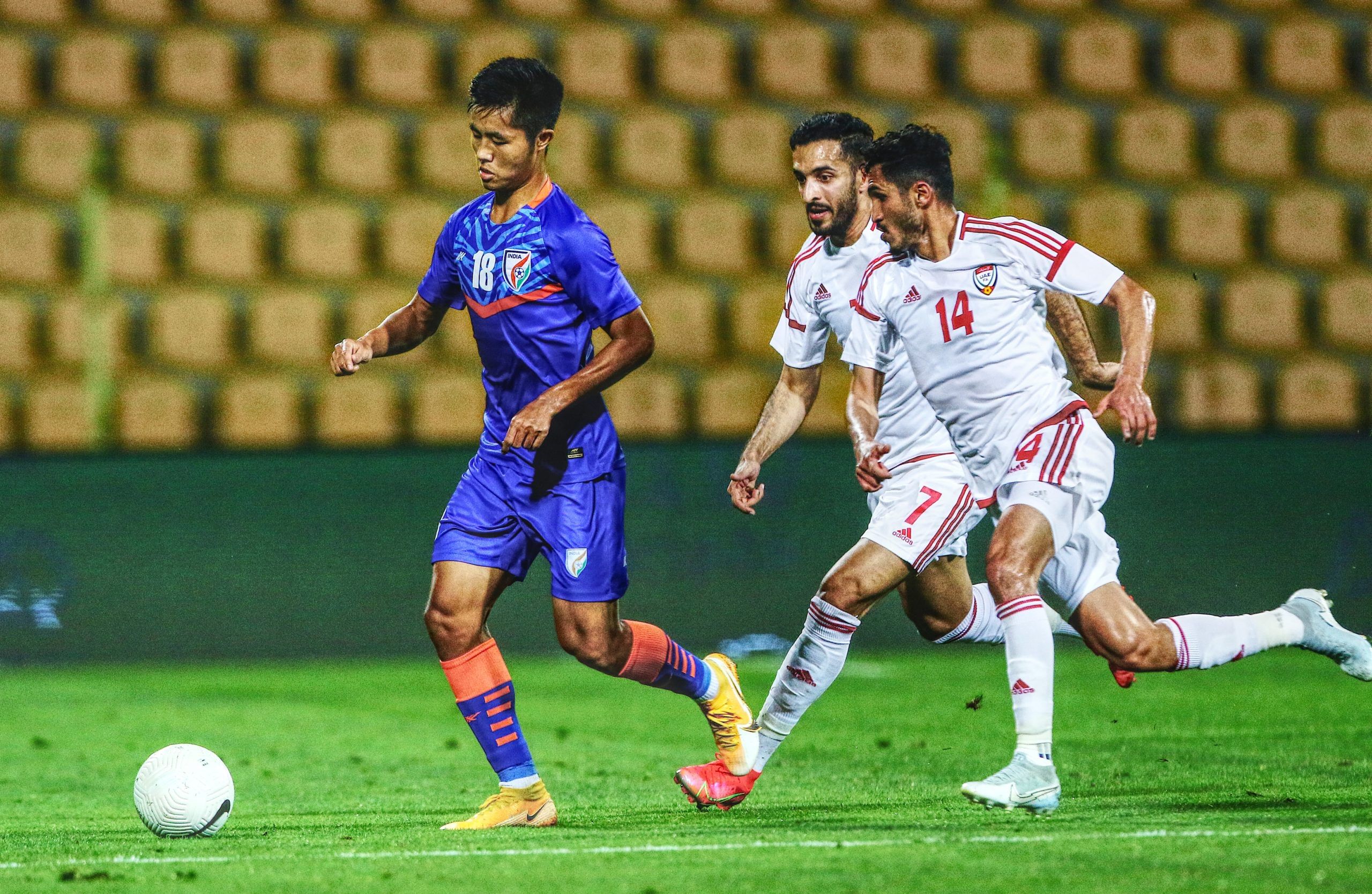 Lalengmawia is probably the only Indian debutant who looked comfortable with the ball at his feet in both the matches. He took time to settle down against Oman but once he found his rhythm, he displayed great maturity in possession. Apuia as he fondly called showed that he can retain possession, pick a defence-splitting pass and can even dribble past a few if needed.
Even against UAE, Apuia showed glimpses of his class as he looked most comfortable in possession in a game where most of the other players were tentative and gave away possession cheaply. He is definitely one for the future and his overall presence in midfield speaks volumes about his character.
Bipin Singh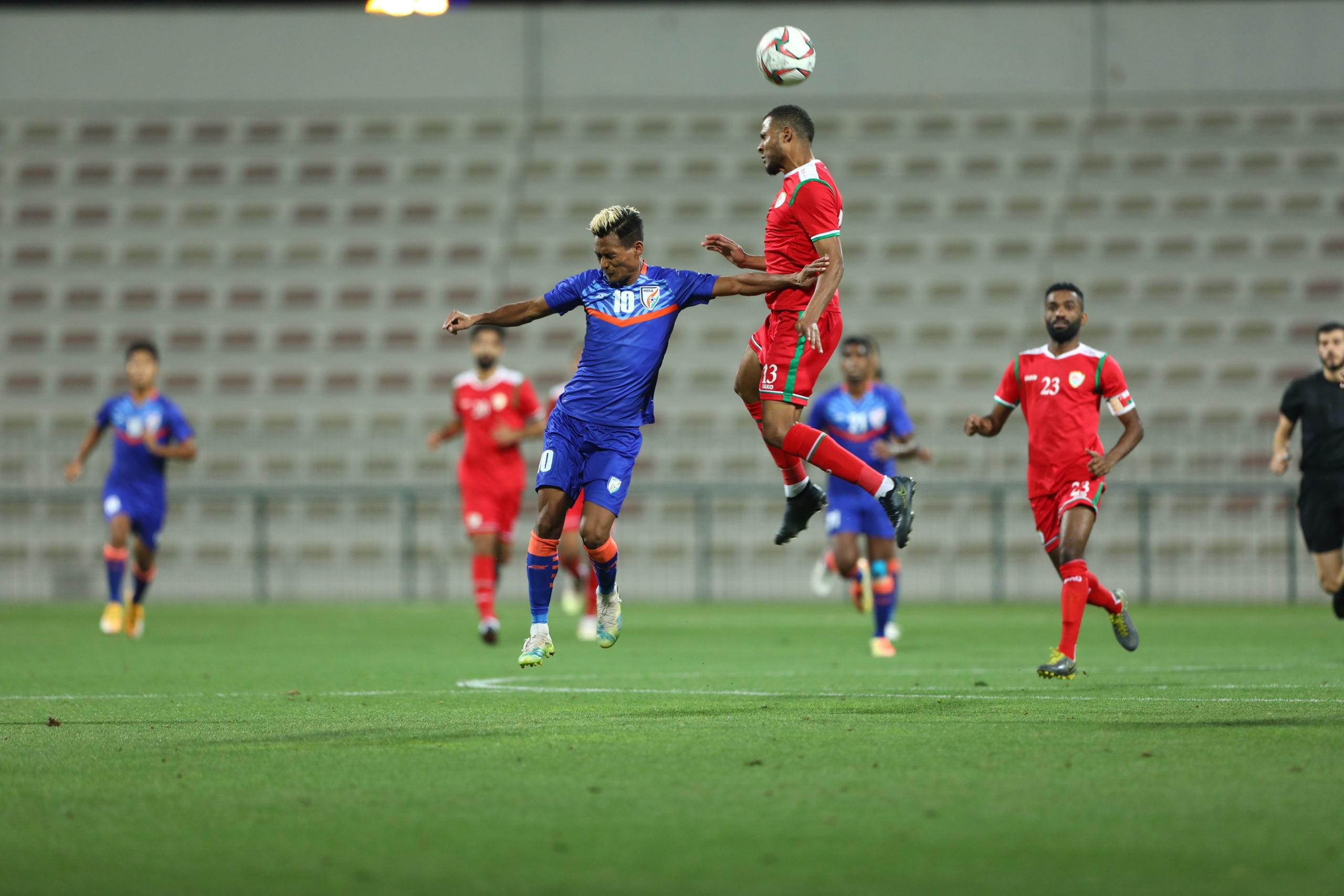 The man who made a name for himself in this season's ISL had a decent outing against Oman. He played on the right flank as Igor Stimac wanted him to spray crosses towards Manvir Singh in the box and it worked. It was from his cross that Manvir scored the equaliser. Bipin also showed glimpses of his dribbling and blistering pace but he was often beaten on the physical front. The Omani defenders shrugged him off the ball and did not allow him to get behind, knowing that he can cause problems.
Mohammed Yasir
There was a lot of potential and promise in young Mohammed Yasir especially after this season under Manolo Marquez. Although the youngster added some energy and pace to the lineup after coming on as a substitute against Oman, he hardly had an effect in the game against UAE.
Against Oman, Yasir made a few daunting runs and kept up with the Omani right back Al Harthi who is known for his speed. However, things went haywire in the next game as he was once again thrown in by Stimac in the second half. The occasion was simply too big for the youngster as he kept chasing shadows.
Liston Colaco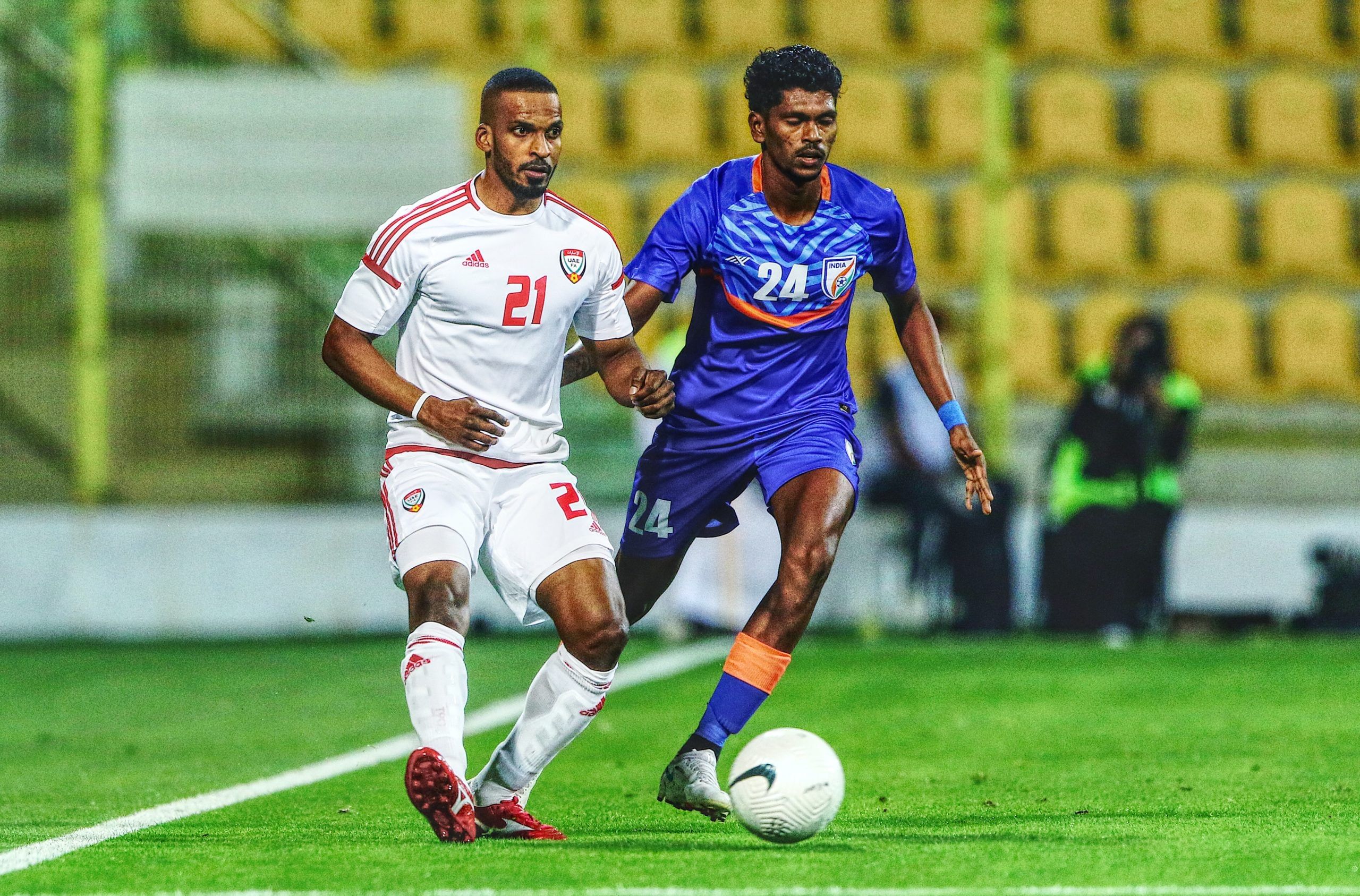 The Goan youngster made his debut against UAE and had little to no impact in India's attacking buildup. The only positive move he created was late in the first half when he released Manvir Singh with a great pass to get in behind the UAE backline. However, apart from that move, Liston was up against players who were physically stronger and they also used their experience to keep the winger at bay.
Ishan Pandita
All the initial hype from the Indian football fans when Pandita got a national team call up blew away as the young forward only got a few minutes to feature in both matches. He also had only a few touches of the ball as he kept chasing shadows most of the time.
Pandita had little impact and it will be harsh to make a judgement on a player who has not featured for even a full match. Hence, Stimac needs to gradually introduce him to the international front.
For more updates, follow Khel Now on Twitter, Instagram and join our community on Telegram.