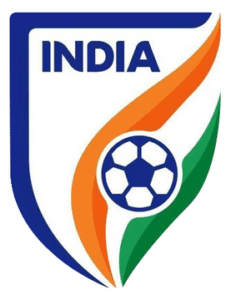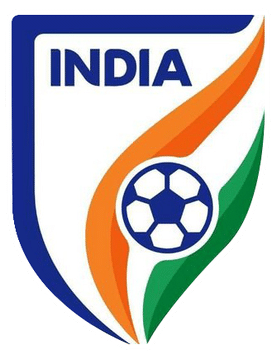 1-1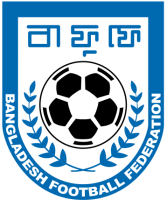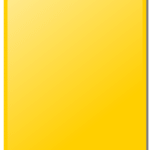 36′ Anas Edathodika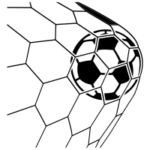 42′ Saad Uddin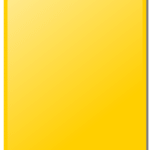 64′ Jamal Bhuyan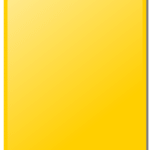 73′ Ziban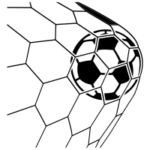 88′ Adil Khan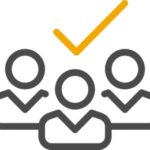 61,486
Full Time: India 1-1 Bangladesh 
India got some late drama with Adil's impressive header which saved them from a near-humiliation. The Blue Tigers were too static and could barely breach the strict Bangladeshi defence. Jamie Day will definitely be the happier man here as the high-fives from their dug-out proves. India remain on 4th place in the group, quite far behind of the top-two. As the Blue Pilgrims greet the players with an emphatic Viking clap after full-time, this game will be seen as a missed opportunity by many.
Post-match coverage of this will be available here.
India Vs Bangladesh Post match conference- The goal we conceded is not acceptable: Igor Stimac
Watch Live Reaction Video on our YouTube Channel.
90+4′ MANVIR AGAIN! Chhetri flicks in a ball into his path, but his right-footed attempt is a poor one which goes wide
90+4′ Another long-ball is flung from deep to Chhetri who flicks it on for Manvir, but nobody can get a shot at goal!
90+2′ Bangladesh seem happy with a point here. Can India mount another attack here?
90+1′ Five minutes of added time is announced! Can we get a winner here?
90′ CLOSE!! Chhetri does brilliantly to hold of defenders and trick his way past into a shooting position, but his shot goes straight to Rana. THe fans buzzing here at the Salt Lake!
89′ INDIA HAVE A FEW MINUTES AT HAND TO COMPLETE THE COMEBACK. Can it be done through or is it too little too late?
88′ GOOALLL! ADIL KHAN SCORES FOR BLUE TIGERS. Brandon's corner is a beaut and finds the center-back perfectly to flick onto goal. 1-1!
86′ Ashique again manages to beat his man on the left, but his touch is too heavy allowing the ball to go out.
84′ Another near howler from Bheke. Saad goes marching through the right and puts in an ambitious cross which is completely scuffed by Bheke. But thankfully Mahbubur Rahmanwas offside.
83′ Bangladesh's assistant manager gets a yellow card for voicing his displeasure at something
81′ OOF! Brandon takes matters into his own had and tries a long-range screamer which goes over the target. Bangladesh have a player down with cramp.
80′ Sahal goes down after landing badly on his back. But he's up so that's a relief.
79′ Bangladesh make their final change, with Mohammad Rabiul Hasan comes on for Ibrahim.
77′ The frustration keeps mounting as Ashique is found inside the box but fluffers his attempt completely. Mahbubur Rahman comes on for Ziban, while the official attendance for today is a record 61,486!
76′ Another chance! Another corner is flung in from the left Brandon, which meet Chhetri's header to go just wide. Meanwhile, Lallinzuala Chhangte comes on for Anas.
74′ Hand-ball claims from India! Another ball is flung in from the right which seemingly hits the hand of a Bangladeshi defender but referee Feras Taweel plays on.
73′ GOAL LINE CLEARANCE BY ADIL KHAN.Ziban is sent through on goal and chips the onrushing Gurpreet, but Adil Khan recovers well to clear it off the line. Ziban gets booked for complaining.
72′ OH! Udanta showcases his skill by throttling through the right, but his pass is cleared out for Sahal to take a shot which is parried out by Rana. Biswanath Ghos comes on for Rayhan Hasan for the visitors.
71′ The frustrations keep on mounting! A brilliant long-ball from Brandon finds Chhetri inside the box, but there is nobody to pounce on the passs he lays out.
67′ Anirudh Thapa goes off for Raynier, who will hopefully instil some energy into the midfield. Meanwhile, there' a delay in the play, as the net has loosened up in the Bangladesh box.
67′ Stimac is counseling Raynier Fernandes on the sidelines as the Mumbai City man seems ready to come on.
66′ COME ON! Chhetri plays an amazing defense-splitting pass to send Udanta through the right, but the Bengaluru man's cross can't be connected by Manvir.
64′ Jamal Bhuyan is shown a yellow card for a reckless challenge in the middle.
63′ The Salt Lake Stadium is trying to peg the boys on by cheering every positive thing done. Nothing real productive here though.
62′ Brandon has given India new energy in the midfield.
59′ OFF THE LINE! Thapa's corner finds Anas' header, but Biplo clears it off the line.
58′ AH! Chhetri takes the freekick but it deflects off a head to go for a corner.
57′ Free Kick for India. Manvir is brought down outside the box by Yeasin. Promising chance for India!
57′ Mandar Rao Dessai is taken off for Brandon Fernandes. Ashique seemingly moving to the left wing-back role here. Ashique played as left-back against NorthEast United in the friendly game.
55′ OFF THE BAR! Ibrahim gets the ball again on the left-wing and tries a cross which goes onto flick off the bar. What was Gurpreet doing there?
54′ Anas flings in ANOTHER long-ball into the box only to get collected by Rana. Frustrating stuff here!
52′ Brandon Fernandes is on the touchlines all ready to come on as Bangladesh get another corner.
51′ SAVE! Another scary for India as Ibrahim scurries forward with the ball before playing through Ziban, but his attempt is saved by Gurpreet.
50′ CLOSE! Another long-ball is flung into the box, but Bangladesh' inability to clear it allows Udanta to power a shot. But his attempt is blocked by Yeasin.
48′ Sahal again tries something spectacular by dribbling past a few bodies, but his cross is cleared out.
47′ Bangladesh have fielded the same playing XI as they fielded against Qatar few days ago. We might see some tiring legs in the second half. Till now, Indian players looking more tired.
46′ The second half kicks-off. Chhetri resumes the play as the Blue Tigers will now attack from the right to left.
8:36 PM The players are coming back into the field. THe fans ook rather distraught on the sidelines. Surely India have to turn up their attitude.
8:34 PM Lallianzuala Chhangte, Balwant Singh and Raynier are all heavily involved in the half-time drills. Could they come on and change the game up?
Half time: India 0-1 Bangladesh 
HALF TIME ANALYSIS: India have a mountain to climb in the second half. A shocking goal from Bangladesh has taken the smiles off the faces of the hosts. India created a few chances but just weren't clinical enough finishing them off. Manvir's header nearly crept in, but as Rana denied him, Gurpreet couldn't so the same with Bhuyan's cross and allowed Saad Uddin to score from close. India might've dominated the share of possession, but there's very little productivity. A few changes are necessary to turn things around now. We'll be back with the second half actions in a while.
Please share your thoughts with us using our comment section, best one will get feature here.
45+1′ Two minutes of added time has been announced. Can India sneak in something here?
43′ The Salt Lake Stadium has been silenced by the visitors. After his heroics at Qatar, that was horrible from Gurpreet. India have a deficit to cover now!
42′ GOAL! Saad Uddin scores! The ball was flung in from a free-kick by Bhuyan, as Gurpreet completely mistimed his jump and allowed the Bangladeshi forward to head in an open goal.
41′ Earlier in this half, Vinit Rai, Nikhil Poojary were training on the sidelines. Will they be brought on to change things up after the break?
39′ Anas flings in another long-ball forward to find Chhetri, whose powerful header is collected by Rana.
37′ Another thunderous throw in from the visitors. A looping one is thrown in and headed on, but wide of the target.
36′ Anas Edathodika is booked after a reckless challenge on Mohammad Ziban.
35′ Big Chance for India. CLOSE!! Bheke's long-throw is a good one as Manvir backheads into the goal, but Rana tips it over brilliantly to keep things level.
34′ Sahal gives a hollywood moment by dancing his way past multiple players in the middle. he played it wide to Bheke, but his cross is cleared.
32′ Near nightmare! Adil Khan is robbed off possession allowing Biplo Ahmed to take it forward, but his cross is cleared by Anas' recovery.
BREAKING: Meanwhile in Bhutan Indian U-15 Women's Football Team have lifted SAFF U-15 Women's Championship after defeating Bangladesh in the final match. 
31′ Perhaps the crossing tactics or relying on set-pieces won't work for India here today. Bangladesh have maintained a compact shape and Yeasin Khan has been clearing out everything.
29′ India have had multiple set-pieces deflected by Bangladesh here in the past few minutes. That isn't working.
27′ Suprised with the Igor Stimac's tactics in this match. India is playing more long balls which is totally opposite to what they have done in the past under him.
Also, Sahal joining attack more which means Thapa is left alone in the midfield to do all the work.
26′ Interesting try here. Thapa plays the free-kick short to Sahal, who nearly laid it onto Chhetri, but the ball barely missed him and went out.
25′ Free Kick for India. Thapa is clattered in the middle but the ball goes forward to Udanta, whose cross is cleared. However, India peg it back into the middle and Manvir is brought down outside the box. Big opportunity here!
23′ And now a Mexican wave has gone off in the stadium. The fans surely are enjoying themselves here.
21′ The Blue Pilgrims have started a Viking clap behind Gurpreet Singh Sandhu's goal to try and reenergize the boys.
20′ Sahal Abdul Samad seems to have been lost in this new system. He's playing more on the right side of midfield but has been unable to link properly with Udanta so far.
17′ Corner for India. OVER! Thapa sends in an inviting corner which meets Bheke's header but goes over the bar.
15′ Bangladesh look to create problems in corners once again, as India's inability to clear the ball allows Yeasin Khan to power a shot over the bar.
14′ Ashique suddenly bursts into the game playing an exquisite chip to send Mandar through on goal. However, the FC Goa man is caught offside.
11′ Bangladesh's captain Jamal Bhuyan tries to be a hero by attempting a curler from nearly 030 yards out. It goes sailing over to Dhaka.
10′ Close! Mandar Rao Dessai sends in an inviting cross into the box to Bheke, whose header is a weak one and cleared out.
9′ India seem to be playing a 4-1-4-1 formation when moving forward. Anirudh Thapa is playing as a deep-laying playmaker with Sahal Abdul Samad ahead of him. The main focus has been flinging possession into the wide areas for Udanta and Ashique to move forward with
8′ Anas gives the ball away inside his own half to Mohamed Ibrahim, but Bheke recovers superbly to intercept the ball out of danger.
6′ Bangladesh try one of their iconic long throws from Riyadul Hasan, but it is cleared comfortably by Anas before danger could arise.
4′ CLOSE!! India fling the ball forward which is brought down by Manvir. Ashique Kuruniyan comes flaring in to pass to Sunil Chhetri inside the box, whose volley-attempt is collected by Ashraful Rana.
3′ India are taking things easy after a tense start in which Sohel Rana almost penetrated through the left only to be put down by Rahul Bheke's tackle
1′ KICK-OFF! Bangladesh get proceedings underway by attacking from the right to left.
7:29 PM A plethora of different tifos were unveiled as the teams came out. Some amazing creativity here. Spine-tingling stuff during the national anthems.
7:25 PM  First time in 8 Years, Blue Tigers walks into the pitch of Salt lake Stadium for an international football match.
7:22 PM The players are about to make their way into the stadium! The national anthems will take place, followed by the toss and other pre-match activities before the game kicks off.
7:17 PM India have the chance to move into third place in their group, going over Afghanistan with a win against the Bengal Tigers. Dropping points will see them stay at 4th place, while losing the game will move them into 5th place! That isn't wanted!
7:14 PM Loud chants of India Jeetega! are roaring over the stands. The fans also did a Viking clap in a trial run as the players head into the dressing rooms.
7:09 PM It seems like the preferred attacking tactics today will be to work the ball from the wings. Thapa and Sahal are flinging the ball wide to Mandar and Udanta, who are tucking in crosses for Chhetri and Manvir inside the box.
7:02 PM India have won 13 games against Bangladesh in the history between the two sides. In the last two head-to-head encounters, India have come on top on three occasions. But the Blue Tiger s have been held to a draw in the last two encounters. Can that duck be broken today?
6:55 PM India are doing passing drills here in the pre-match training. Stimac had organized pairs of players to train their one-touch passing linking with each other.
6:50 PM India seem to have gone with a 4-4-2/ 4-2-3-1 formation with Chhetri and Manvir leading the line. Quite an attacking approach from Stimac here to take the fight to the defensive-minded Bangladeshi's. Anas Edathodika also makes a return from International retirement by replacing the injured Jhingan.
Breaking: India XI: Gurpreet, Beke, Adil, Anas, Mandar, Sahal, Thapa, Udanta, Ashiuqe, Chhetri, Manvir.
Bangladesh XI: Rana, Rahmat Mia, Yeasin, Riyadul, Hasan, Bhuyan(C), Ibrahim, Rana, Saad, Biplu, Ziban.
6:37 PM The Indian team has come out to a huge roar to do the prematch training. Sizzling atmosphere here at the Salt Lake Stadium.
6:32 PM The last time the Salt Lake Stadium hosted an India game was in 2011. Sunil Chhetri scored in a 3-1 win. Can India pull of a similar romp today?
6:26 PM It's just over an hour remaining for the gamenow. We'll be here with the Team News quickly!
6:20 PM Small mosiacs combining into the Indian Flag has been set up on the B2 block of the Stadium. The fans are going with a colorful display here.
6:16 PM The Blue Pilgrims are being denied entering with tifos and banners into the stadium by the police. Quite a shameful situation.
6:12 PM The stands are starting to get filled with over an hour remaining from KO. Loud chants of India India can be heard from the stands already.
6:01 PM There was a huge roar when the India team bus entered. Thousands outside the main gate cheering on India India!!
Welcome to the India Vs Bangladesh Live commentary of Khel Now, where we will bring you all the live action from Salt Lake Stadium, officially known as Vivekananda Yuba Bharati Krirangan.
India Vs Bangladesh Live Kick-Off: 7:30 PM IST
India needs to step up and dominate
For India as well as their head coach Igor Stimac, there's a need to follow up the remarkable draw against Qatar, by picking up their first win of the FIFA World Cup Qualifiers campaign. Igor Stimac's side have only attained a single point from two games and a win is quintessential to maintain their charge towards an ambitious podium finish in Group E.
Talking about the rivalry of the game, the head coach said, "We know what it means when India and Bangladesh are playing against each other. We know that somehow we've woken up all the football fanatics in India with our latest results."
"We have shown that India can play organized, passing football. We have shown we have many talented players like Sunil (Chhetri), Sandesh (Jhingan) and others."
"On our day, we can play against anyone. But, Bangladesh will be a completely different threat than our first two games," the Indian football team head coach opined. "In the first games, nobody counted on us to get positive results. But, now the pressure is on us to get a win. We were trying to release that kind of pressure from our team and that everyone enjoys the game," he was quoted.
"We're ready for the game, our expectations is to win the game. Winning this game will give us a chance to keep dreaming. But, lets wait and see what our boys can do tomorrow. But, I'm quite confident they'll be at the top level," the 52-year-old explained. Read More.
Whereas Jamie Day understands that it is going to be tough in Kolkata
Bangladesh will look to defy the odds by picking up their first points of the FIFA World Cup Qualifiers campaign, against an Indian side, who are nearly 80 places above them in the FIFA rankings. The Bengal Tigers have become a stubborn unit under Jamie Day and nearly caused an upset against Qatar in their last game.
Day knows it'll be an uphill task for his side to take away any points from the Salt Lake Stadium, where the Indian national team has maintained a strong record in the new century. When asked about his side's mood ahead of the game, he said, "Yes, the camp's mood is very good. We received a lot of confidence from the game against Qatar. We trained very well in the last couple of days and everyone is fit. We are looking forward to tomorrow and we're excited to play in front of the huge crowd here in Kolkata." Read More.