The tournament is set to kick off on 10th August.
The 10th edition of the FIFA U-20 Women's World Cup starts Wednesday, August 10 and will witness sixteen national under-20 teams vying for the ultimate glory. The tournament will take place in Costa Rica from August 10 – 28. Three-time winner Germany will take on Colombia in the inaugural match of the biennial event at 10:30 pm IST on Wednesday, August 10. USA is the other title contender with three titles. Meanwhile, defending champion Japan start their campaign on August 12 against Netherlands.
About the Tournament
The FIFA U-20 Women's World Cup is organised by FIFA (Fédération Internationale de Football Association). The tournament is organised for national teams of women under the age of 20. The tournament is held after every 2 years. The first edition of the tournament was held in 2002 under the name of FIFA U-19 Women's World Championship with an upper age limit of 19.
In 2006, the age limit was raised to 20 and the event was renamed as World Cup from the 2008 edition. The 2020 edition was postponed and later cancelled due to the Covid-19 pandemic. The last edition of the tournament was in 2018 and Japan lifted the trophy and are currently the title holder.
Host
Costa Rica and Panama were originally selected as co-hosts of the 2020 FIFA U-20 Women's World Cup in 2019. Panama withdrew leaving Costa Rica as the only host. But the 2020 edition was cancelled due to the Covid-19 pandemic. Costa Rica were awarded the hosts of the next edition of the tournament in 2022.
Teams
A total of 16 teams are participating in the 2022 edition of the Women's World Cup.
Group A:
Australia, Brazil, Costa Rica, Spain
Group B:
Colombia, Germany, Mexico, New Zealand
Group C:
Canada, France, South Korea, Nigeria
Group D:
Ghana, Japan, Netherlands, United States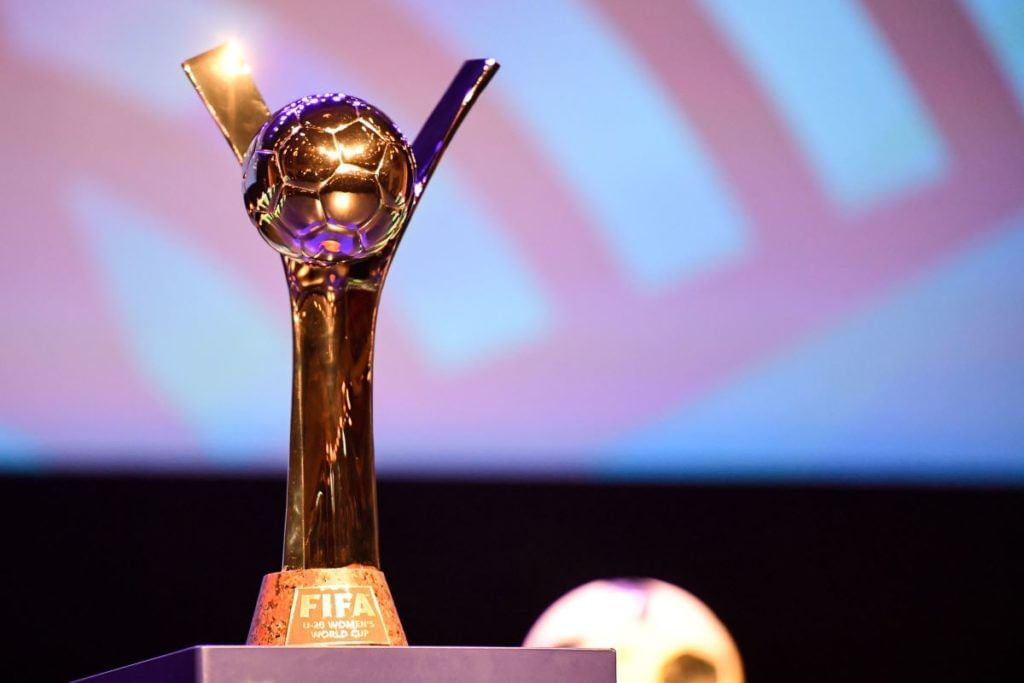 Fixtures and Results (All the timings are in GMT +5:30)
August 10
Match 1:
Germany 0-1 Colombia
August 11
Match 2:
New Zealand 1-1 Mexico
Match 3:
Spain 0-0 Brazil
Match 4:
Costa Rica 1-3 Australia
Match 5:
Ghana 0-3 USA
August 12
Match 6:
Japan 1-0 Netherlands, 1:30 AM
Match 7:
France 0-1 Nigeria
Match 8:
Canada 0-2 Korea
August 13
Match 9:
Germany 3-0 New Zealand
August 14
Match 10:
Brazil 2-0 Australia
Match 11:
Mexico 0-0 Colombia
Match 12:
Costa Rica 0-5 Spain
Match 13:
Japan 2-0 Ghana
August 15
Match 14:
Korea 0-1 Nigeria
Match 15:
USA 0-3 Netherlands
Match 16:
France 3-1 Canada
August 17
Match 17:
Colombia 2-2 New Zealand
Match 18:
Mexico 1-0 Germany
Match 19:
Brazil 5-0 Costa Rica
Match 20:
Australia 0-3 Spain
August 18
Match 21:
USA 1-3 Japan
Match 22:
Netherlands 4-1 Ghana
Match 23:
Korea 0-1 France
Match 24:
Nigeria 3-1 Canada
August 21:
Quarter Final 1:
Spain 1-0 Mexico
Quarter Final 2:
Columbia 0-1 Brazil
August 22:
Quarter Final 3:
Nigeria 0-2 Netherlands
Quarter Final 4:
Japan 3(5)-3(3) France
August 25:
Semi Final 1:
Spain vs Netherlands, 4:00 AM
Semi Final 2:
Brazil vs Japan, 7:30 AM
August 28
Third place:
Runner-up semi-final 1 vs Runner-up semi-final 2, 4:00 AM
Final:
Winner semi-final 1 vs Winner semi-final 2, 7:30 AM
Telecast/Live Streaming Details
In India, the 2022 FIFA U-20 Women's World Cup will be telecasted on Sports18 1 SD & HD.
For more updates, follow Khel Now on Facebook, Twitter, and Instagram and join our community on Telegram.