The competition was tough during the second round of joint qualifiers.
Several Asian teams completed the second round of the joint-FIFA World Cup 2022 and AFC Asian Cup 2023 Qualifiers. To be precise, there were 30 teams spread across eight groups trying to navigate their way into the final round of qualifiers for both major tournaments. In each group, there were only two direct qualifying spots for the final round of WCQs. Third-placed teams qualified into the final round of ACQs and some others will need to win a playoff fixture to do so.
COVID-19 affected the FIFA World Cup 2022 Qualifiers, as a result of which the campaign itself was long and arduous. The games were spread far and wide in terms of duration, as lockdown measures halted sporting action globally. However, now that it is all over, here is a look at some notable teams and how they performed:
Syria – 21 points
Syria were excellent for the whole second round of qualifiers and looked determined to secure one of the two qualifying spots. The outfit finished top of Group A, winning seven out of eight encounters.
China – 19 points
China are the second team to secure direct qualification from Group A. They won their last four games consecutively in order to finish in second spot. They were the only team that managed to defeat Syria, in the last game of the qualifiers.
Philippines – 11 points
The Philippines showed promise, but they were not strong enough to stand against the challenge posed by Syria and China. The outfit finished third, securing a direct place in the final round of the AFC Asian Cup Qualifiers.
Australia – 24 points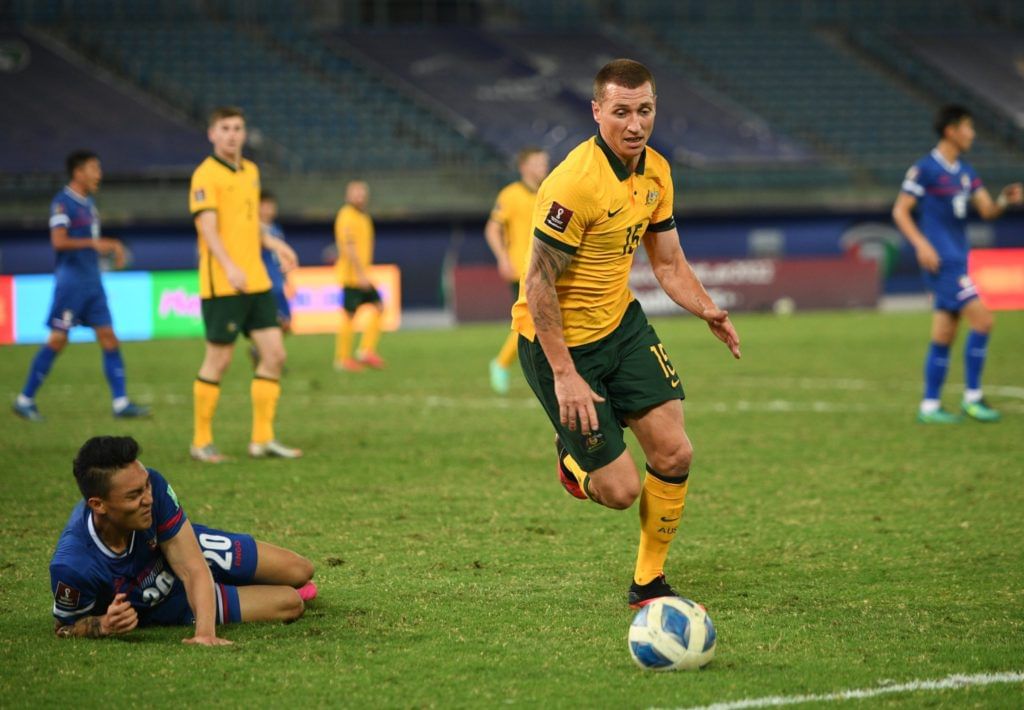 Australia are the fourth-highest ranked team in the world from Asia. They are strong favourites to represent the continent at the 2022 World Cup in Qatar. The Socceroos won all eight games in Group B, securing first place in the points table.
Kuwait – 14 points
Kuwait were the second-best team in Group B, behind Australia. They barely managed to secure second spot from Jordan on goal-difference, as both outfits finished level on 14 points. Kuwait needed to win their final game against Chinese Taipei, which they did.
Jordan – 14 points
Jordan ended their qualification campaign on a disappointing note. They narrowly missed out on qualifying into the final round of WCQs after losing to Australia on the final matchday. The Jordanians needed a point to finish second, but conceded the spot to Kuwait on goal-difference.
Iran – 18 points
Iran were the favorites to qualify from their group in first place. However two shock defeats to Bahrain and Iraq in the early stages did raise a few eyebrows. But, the second-highest Asian team in the world rankings showed their prowess and won all six of the remaining games.
Iraq – 17 points
Iraq finished second behind Iran to qualify into the final round of World Cup Qualifiers. There was a tough competition for the second spot between them and Bahrain. However, they managed to pip Bahrain by two points after collecting 17.
Bahrain – 15 points
Bahrain gave a tough fight to stronger contenders in Iran and Iraq. Their victory over the Iranians was one of the major upsets of the qualifiers. Bahrain lost only one fixture, but four draws from eight games hurt their chances to finish ahead of Iraq.
Saudi Arabia – 20 points
Saudi Arabia were one of the five teams that did not taste defeat in the qualifying campaign. They were the toppers in Group E after winning six and drawing two of their eight games. The Saudis are strong favourites to qualify for the World Cup due to their form.
Uzbekistan – 15 points
Uzbekistan secured the second qualification spot in Group D. They finished with 15 points, behind Saudi Arabia who managed 20. The Uzbeks will need to up the ante in order to cause an upset during the final round of WCQs.
Palestine – 10 points
Palestine secured third spot in Group D. They will now contest in the final round of Asian Cup Qualifiers, hoping to land a place in the continental showpiece in 2023.
Qatar – 22 points
The reigning Asian champions and hosts of the upcoming FIFA World Cup 2022, Qatar were clear favorites to qualify from Group E. They easily won seven out of their eight qualifying fixtures, while the solitary draw came against a valiant Indian side. Qatar remained undefeated and will hope to continue their performance in the final round.
Oman – 18 points
Oman were the second favorites to qualify and they did not disappoint. The outfit collected 18 points, after winning six and losing two games out of the eight. The Reds have tough competition ahead in the final round of World Cup Qualifiers.
India – 7 points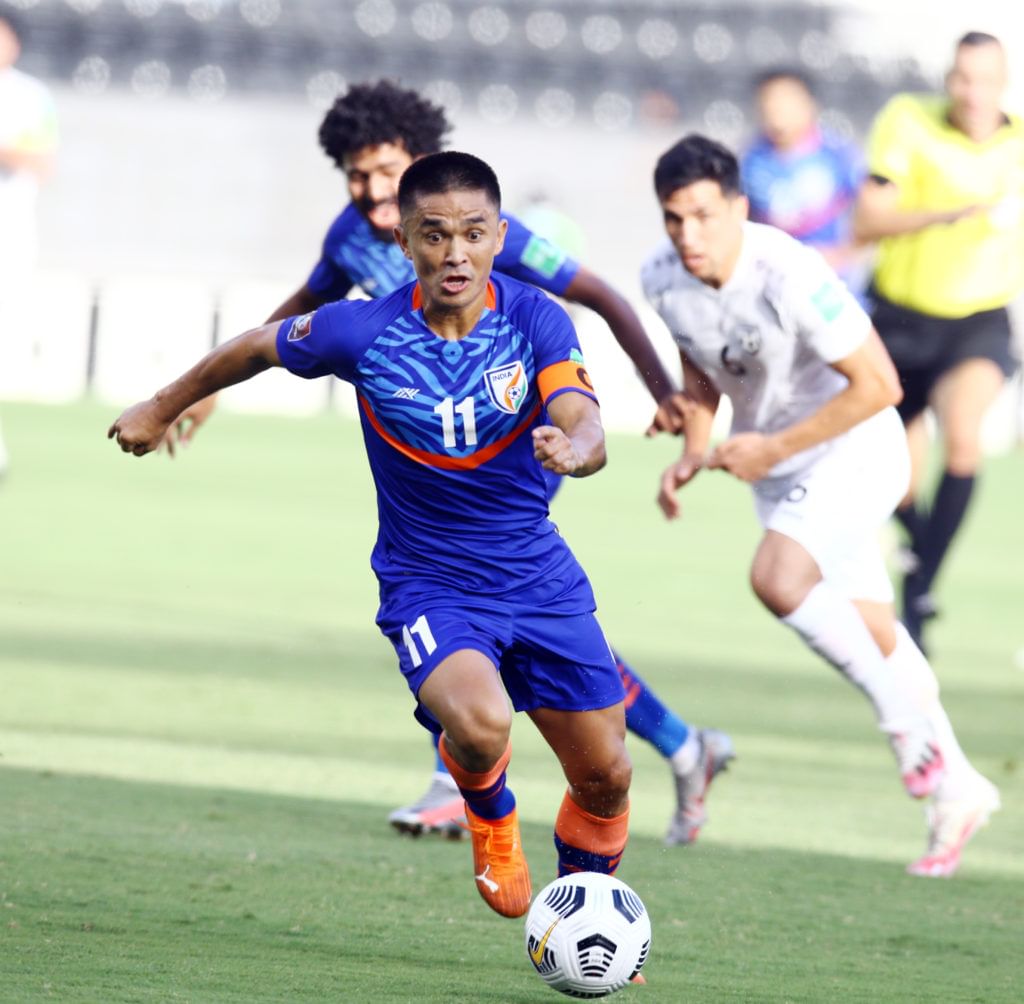 India finished third in Group E, behind Qatar and Oman to secure a direct place in the final round of the 2023 Asian Cup Qualifiers. The Blue Tigers conceded only seven goals and managed to hold Qatar to a draw in an impressive result. However, their performances against teams like Bangladesh and Afghanistan left fans disappointed.
Afghanistan – 6 points
Afghanistan finished their qualifying campaign strongly after securing a point by holding India to a 1-1 draw. The Afghans have secured direct qualification into the final round of Asian Cup Qualifiers, despite finishing in fourth place with six points.
Japan – 24 points
Japan are the highest ranked Asian team in the FIFA World Rankings in 28th place. They did not break any sweat and won all eight of their qualifiers. Moreover, the Japanese scored 46 goals in merely eight games. They had two double digit scores against Mongolia (14-0) and Myanmar (10-0) respectively.
Tajikistan – 13 points
Tajikistan secured the second available spot in Group F. They narrowly pipped Kyrgyzstan after collecting 13 points, three more than the latter.
United Arab Emirates – 18 points
United Arab Emirates were favorites to secure one of the top two places in Group G. As expected, the outfit did not disappoint and finished first with 18 points in eight games. They will hope to improve to challenge much stronger teams in the final round though.
Vietnam – 17 points
Vietnam followed UAE into the final round of the World Cup Qualifiers, after securing second-place with 17 points. The challenge will become tougher for the Vietnamese side which has performed admirably till now.
Thailand – 9 points
Thailand disappointed in the FIFA World Cup Qualifiers. They were able to gather just nine points from eight games, with only two wins. Three of their matches ended in draws. They also finished only at fourth place in Group G, behind UAE, Vietnam and Malaysia.
South Korea – 16 points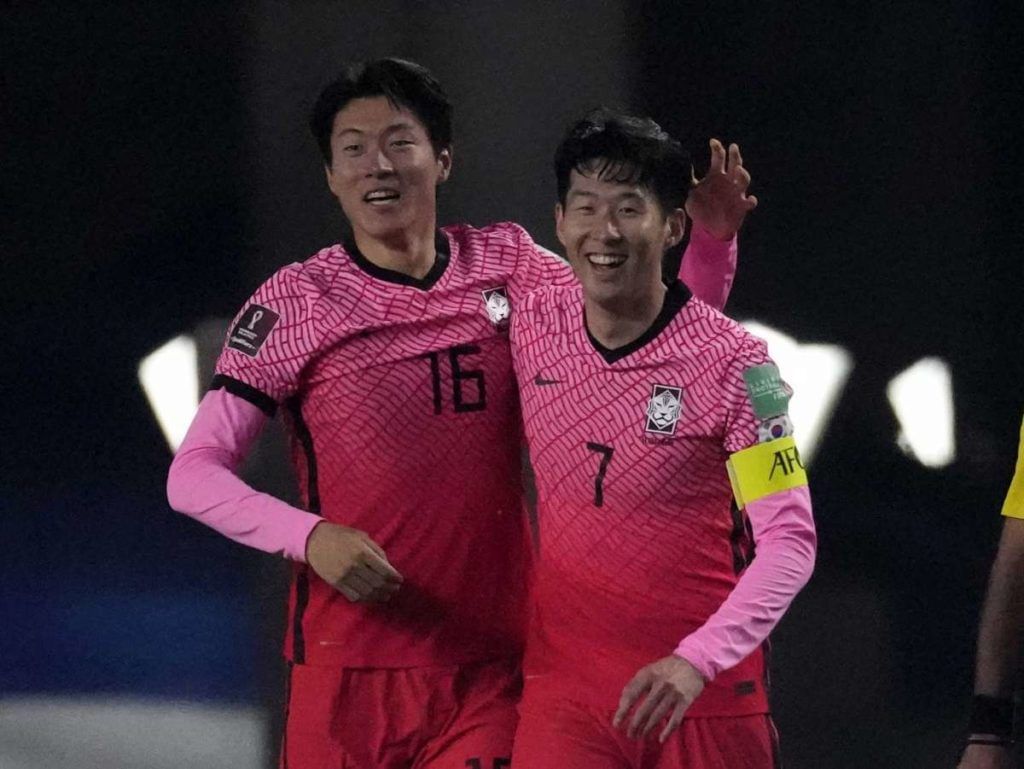 South Korea are favorites to go all the way and represent Asia during the FIFA World Cup in 2022. The outfit won five and drew one match during the qualifiers. This group had teams play six games, as North Korea decided against participating due to COVID-19.
Lebanon – 10 points
Lebanon secured the second available spot in Group H and made it to the final round of qualifiers. They also managed to hold South Korea to a draw. They have the capacity to cause an upset against bigger teams.
For more updates, follow Khel Now on Twitter, Instagram and join our community on Telegram.