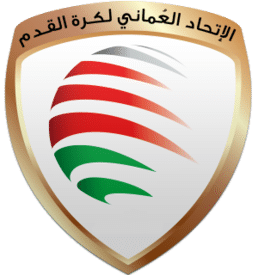 1-0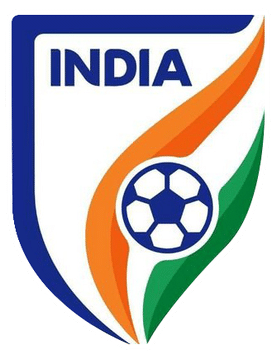 33′ Al Ghassani
---
Read Match Report: Oman do a double over India with win in Muscat
Read Players' Ratings: Oman Vs India Ratings: Lack of imagination makes for India's downfall
Read Talking Points: Oman Vs India Talking Points: Did individual errors cost Blue Tigers game?
---
Watch: Post-Match Analysis: Oman 1-0 India
---
Well that was a really weary performance from the Blue Tigers. While they did show more life and intent to score in the second half, Ali Al-Habsi was barely troubled and was made to be a spectator for almost throughout the game. Gurpreet Singh Sandhu, however, was kept on his toes throughout and made a few stunning saves to keep India in the game. Apart from Brandon's creative balls, Ashique's sparky runs and Manvir's occasional hold-up plays, there was nothing bright about India's attacking work. Defensively they remained relatively strong, but things were way too easy for the hosts. India's FIFA World Cup 2026 dreams are now officially over as they can't finish above 3rd place. Another loss for Igor Stimac and India, who last won a match against Thailand many months ago. There hasn't been much improvement since either to prove India are on a better road after Stephen Constantine left. This is Uttiyo Sarkar signing off for Khel Now. Good Night and Good Bye, Ladies and Gentlemen!
90+5' Things are heating up here are elbows and rash challenges are being put in by both set of players in these desperate times for India.
90+4' Ashique again does really well to swerve past a few defenders inside the area, but he's robbed off the ball while trying to win a penalty inside the area.
90+3' Oman are intent on keeping the ball in the remaining minutes to see the game out. They don't want to give India much opportunity to hit them with multiple bodies and have send most of their players behind.
90+1' SIX MINUTES of added time is announced. Can India get an equalizer in added time?
89' India are pressing high up in the dying minutes trying to force an error from the Omanese players. Can they pull something out and gain a point in the remaining minutes?
87' CLOSE! Ashique does really well to go past his man and sending in a brilliant cross which hits Al-Busaidi and barely goes wide in for a corner. Meanwhile Abdulaziz Al Maqbali comes on for Al-Ghafri.
85' India are being too one-dimensional in trying to force set-pieces to get the goal. There seems to be no confidence trying to work the ball into the goal with all the mistakes. Meanwhile, Al-Ghafri is the latest to go down after a tussle from a corner.
82' GREAT SAVE! Al Mandhar again dribbles past many bodies before finding Ali Al Busaidi, who whips a rocket shot which is saved amazingly with a strong right hand from Gurpreet.
81' The Indian players first touch in the final third has been really poor today, alloing Oman to easily clearing off danger before it even arrives. That needs to improve if the Blue Tigers are to get anything from the game in the last 10 minutes.
78' Oman make another change as Al Khaldi is taken off for Zahir Al Aghbari coming on to add more spice in the attacking department.
77' OVER! Brandon tries something unique by hitting the ball with his toe-nail, which ends up drilling the ball well over and past the goal.
76' Manvir does well to win a free-kick just outside the box after being clattered by Al Mussalami. Can India get anything from this?
74' Oman come forward with confidence and a marauding Al Makhaini's found inside the box, but Ashique does superbly to take the ball off him and win a free-kick for his side to ease the tensions.
73' Brandon drops deep and gambles with another long-ball to try and find Farukh, but he ends up impending Al Makhaini before the foul is given by the referee.
71' The hosts almost create another goal-scoring chance as Al Mandhar plays in a good long ball to Arshad, who gets past Ashique before being stopped on his tracks by the backtracking Farukh. Good defensive work from him!
69' UGH! Chhetri does really well to hold up the ball and play it through to Udanta on the right, allowing his compatriot to soar through the right. But his cross is cleared away before Udanta's judged offside. Wasted opportunity!
67' India make their final substitution as Bheke is taken off and Sarthak Golui has come in for him. Another injury for the Blue Tigers!
66' Al Saadi sees a yellow card for clattering Udanta Singh with a bad challenge.
65' Another save from the India #1! Oman peg down the Blue Tigers with a flurry of set-pieces and one meets Al Musallami's head which is collected well by Gurpreet.
63' GURPREET SAVES! Al-Khaldi whips in a powerful curling freekick which forces a strong diving save from Gurpreet to keep the game at 1-0.
62' Oman make their first substitution of the game as Al Ghafri is taken off for Arshad Al-Alawi. Meanwhile Oman immediately scurry forward after that and Anas poorly brings down Al Ghassani to concede a free-kick form a dangerous area.
61' Oman seem to be happy sitting back and looking for ways to counter-attacks at this point. India are finding some space to move into, but still not enough penetration to get a sight at goal.
59' India finally get some attacking flow going as Brandon does well to find Ashique marauding down the left, but the left-back's cross is cleared before Chhetri can get a hold of it.
56' This is quickly turning into the game wasted by players going down. Ashique is actually lucky to be not reprimanded as he struck Al Ghassani with his elbow but it wasn't seen by the referee.
54' Now Ashique is the man to come out badly in a tussle with Al Ghafri and he goes down in pain. But he looks to be fine.
52' India's momentum is halted a bit as Harib Al Saadi goes down after coming out the worse in an aerial tussle.
50' India have looked much more promising linking together moves better early in the second half. Brandon's playing in some good passes and Sunil Chhetri dropping deep is helping. Meanwhile the Oman fans unveil a huge tifo to brighten up the atmosphere even more.
48' CLOSE! Brandon finally gets a proper set-piece and curls in a solid corner into the box, which meets Anas' header which is easily collected by Al Habsi.
46' The second half kicks off! This time the hosts are the ones to attack from the right to left. They almost try to get one immediately as a long-ball is played in to Al Ghassani, but Gurpreet is quick to collect it.
HALF-TIME ANALYSIS: It's been a really difficult half of football for India. Not only have they lost two players in Pronay Halder and Adil Khan, but have been completed outplayed by the Oman. The hosts have been relentless with their attacks, creating gaps in their defence, linking up with precision and causing all sorts of troubles. After the early penalty was missed, Al Ghassani made up with an easy finish after Al Khaldi's perfect through-ball. Brandon Fernandes has looked promising trying to create chances, but those around him just aren't doing enough to help his case. Igor Stimac needs to tweak his system to get something out of this game. He'll have to do it without relying on substitutions with two already made. We'll be back with updates from the second half in a few minutes. Stay tuned, folks!
45+2' Oman try to get another in the dying minutes, as Al Ghassani sends in a cross to Al-Ghafri, whose weak header is comfortably collected by Gurpreet to end the half.
45' CLOSE! Al Mandhar wakes up and bursts past Nishu into the box, but his cross couldn't be tipped in by the diving Muhsen. Meanwhile,2 minutes of added time is announced.
42' India are just trying to hold on and not concede any more goals before the break. Oman again create a well worked move from the left, but an overhit cross gives the defence some breathing room.
40' OH! Oman try something clever as Al Mahaijri tries to outwit Gurpreet by curling in his corner into the goal, but the Bengaluru man keeps it out. India surge forward in the corresponding counter-attack as Udanta plays in a nice cross in for Manvir, but he can't get a shot in before it's cleared.
38' The home fans are absolutely loving what they're seeing from the players. They're showing little sympathy for the visitors and churning their side on for more goals while doing the Mexican wave. Meanwhile, Qatar have scored against Afghanistan!
36' Adil is done for the night. Anas Edathodika is coming on for him after he selflessly travelled back to Oman to make himself available following the tragic death of his mother recently.
34' Well things just went bad to worse for India. Now Adil Khan has gone down in the pitch. He probably tweaked something in his groin trying to make an interception leading to the goal. This isn't good at all!
33' GOALLL! OMAN TAKE THE LEAD! Scrambling defending from India allows the hosts to find some space, as Al Khaldi plays in a glorious through-ball to find Al Ghassani to coolly finish past Gurpreet. 1-0!
31' India are looking more and more attacking through the left. Brandon plays in another lovely through-ball to send Manvir through, but a crucial interception stops that.
29' That early substitution will force India to tweak some of their tactics now. Oman are increasing the pressure with every passing minute and the Blue Tigers need to keep up their strong defending to keep them at bay.
27′ Al Mahaijri plays in a pretty good ball, but Mohammed Al Musallami botches his header before it's cleared out. From the ocrner, Ahmran Al-Hidi also skies his header over. Meanwhile, India are forced to make their first substitution as Pronay Halder goes off for Vinit Rai.
25′ Free kick in a promising area for Oman. Pronay sees a yellow card for bringing down Al Mahaijri outside the area.
24′ Adil Khan gets a yellow-card for plunging down an Oman player trying to go forward in a counter-attack.
23′ Antother beautifully created move from India. Brandon is the orchastrator with a brilliant cross field ball to Udanta, who plays it for Nishu to skid into the box but his cross is cleared away.
20′ CLOSE! Brandon plays in a lovely cross to Chhetri, but his attempt to lay it for Udanta goes horribly wrong as his half-shot is comfortably held by Al-Habsi.
19′ Farkukh Choudhary has been really helpful to he left wing, aiding Ashique with his defensive duties. India finally get one right counter-attack, but Udanta Singh is brought down as he was spriting down the Oman goal.
17′ Brandon Fernandes looks the one trying to create something for India so far, as he's being a diligent figure moving all around midfield and playing forward passes. Meanwhile, Afghanistan are holding Qatar 0-0 in their game with almost an hour gone!
15′ WIDE! Oman try to create something from a long way out, as Mohammed Al Ghafri takes a swipe at goal which goes well wide.
12′ The Blue Tigers are really struggling to link up passes together because of the high pressing from the home side. The Oman fans are having fun in the stands singing songs and firing them team forward.
10′ Well, Oman don't look ruffled by that penalty miss at all. If anything, it has rejuvenated them to press higher for the goal. India are barely finding the ball after that early domination and have been pressed further backwards.
7′ PENALTY MISSED! Muhsen was the one to take it, but it skies over the middle as Gurpreet Singh Sandhu gets to breath a sigh of relief.
6′ PENALTY FOR OMAN! Oman again attack through the left, as Muhsen Al Ghassani gets past Bheke inside the box, but the Bengaluru FC man trips and brings him down to concede a soft penalty.
5′ Oman finally get a chance create with a flurry of quick passes through the left. But Al Mandhar's cross is cleared away by Rahul Bheke before trouble could be brewed.
3′ India have been dominating much of the early possession. Ashique tries a vintage dribble through the byline early on, but Saad Al Mukhaini stops him on his tracks. Meanwhile, Pronay Halder seems to have hurt himself here and is being treated.
1′ AND WE KICKOFF! India gets the proceedings starting, attacking from the right to left. It seems like its more like a 4-4-1-1 formation from the offset.
08:25 PM: The teams are making their way out into the stadium to a huge ovation. There will be the national anthems which will be followed with the pre-match routines before the game gets underway. Stay tuned, Ladies and Gentlemen!
08:20 PM: It is a relatively pleasant 27 degrees at Muscat today, which is much more comfortable than the colder temperature India played under at Afghanistan on Thursday. A good amount of Indian fans can be seen in the stadium and will be making their voice felt to churn on the Blue Tigers. Whether they can feed off that energy remains to be seen.
08:15 PM: While Gurpreet Singh Sandhu will need to find back his form which won India a point against Qatar, relying just on him and the defenders to get the job done will be naive. Sunil Chhetri has only scored two goals in the last seven appearances for India. He needs to thrive under the pressure and find back his scoring shoes again. Manvir Singh also needs to prove his ability by testing Al Habsi with shots and creating chances for those around.
08:10 PM: However, India won't sulk down and sit back looking for a point today. Igor Stimac mentioned that his side is here to win the game. While it won't be that defensive as the Qatar game, the Blue Tigers will be cautious of the hosts threat. They'll look to hurt them in counter-attacks and set-pieces, as their wingers and attackers' decisiveness is crucial towards getting the job done today.
8:05 PM: Unfortunately, history isn't on India's side today. The Blue Tigers have a dismal record against Oman, having lost 5 out of the 8 occasions they've played against them. The only win came in their first-ever meeting in 1994, with India seeing defeat on most of the occasions since then.
8:00 PM: The dangerous Al Mandhar, who scored the late brace to sink Indian hearts in Guwahati, comes into the game with a lot of momentum behind him. He scored against Bangladesh and will again look to be a thorn for the Blue Tigers today. Nishu Kumar will definitely have a lot on his plate today and needs to be at his very best to keep the winger quiet.
7:55 PM: The hosts have also made three changes from their 4-1 win over Bangladesh on Thursday. Mohamed Al-Ghafri, Harib Al Saadi and Saad Al Mukhaini have come in, while Ali Al habsi, who missed the opening game against India, is the man leading them out today. A win for Oman today will virtually guarantee them qualification for the next round of qualifiers, while for India it'll be the end of the road.
7:50 PM: Oman Starting XI: Al Habsi(C), Al Musalami, Said Al Hidi, Al-Mahaijri, Al Mandhar, Al-Ghafri, Al-Ghassani, Al Mukhaini, Al Busaidi, Al Saadi, Al Khaldi. 
7:45 PM: It appears that The Blue Tigers will line up in a 4-2-3-1 or perhaps a 4-4-2 formation today. Sunil Chhetri will operate behind Manvir Singh, whose physicality and hold-up play will be crucial against the strong Oman players. Brandon Fernandes will once again be given the role for pulling the strings, while Farukh and Udanta Singh look to penetrate through the sides and send in dangerous crosses.
7:40 PM: Igor Stimac has made 3 changes to the side which was held by Afghanistan on Thursday. Nishu Kumar, Farukh Choudhary and Manvir Singh come in for Pritam Kotal, Mandar Rao Dessai and Sahal Abdul Samad. Ashique Kuruniyan appears to be set to play as a left-back today.
7:35 PM: Here is the Indian Starting XI: Gurpreet, Nishu, Adil, Bheke, Ashique, Pronay, Brandon, Udanta, Farukh, Chettri, Manvir 
Subs: Amrinder, Dheeraj, Sarthak, Anas, Mandar, Kotal, Narender, Thapa, Rai, Sahal, Chhangte, Doungel.
7:30 PM: There should be a couple of changes to the Indian side today, especially in midfield and perhaps in attack as well. Team News will becoming in shortly and we'll be back with of in a few minutes.
7:25 PM: After barely finding a point against Afghanistan, The Blue Tigers will be looking for a much brighter showing. The last time they met Oman, India were the better team initially before a late flurry downed them. They'll look to out rest to their nerves late into the game and at least see out a point.
Welcome to the live commentary of FIFA World Cup Qualifiers 2022 Group E match between Oman Vs India of Khel Now, where we will bring you all the live action from Sultan Qaboos Sports Complex in Muscat, Oman.

Oman Vs India Kick-Off: 8:30 PM
To read preview of the match, click here.
To read the pre-match press conference of the match, click here.
Igor Stimac says he is eyeing a win against Oman on Tuesday night
"The purpose of tomorrow's game, it's quite clear that we're in to win it. We're here to win tomorrow. We have great respect for Oman, which is a very strong team. We faced their strength in Guwahati a few months back, where they showed their capacity and played great football."
"I hope tomorrow can make lots of excitement, provide a good football game and it's something we should all enjoy. The players need to enjoy tomorrow's game and I really hope we can get a result out of this game."
The Croatian was asked about whether he feels India are more comfortable playing away than home, but reiterated how that doesn't matter for him.
"For me, there is no difference. Every time, I'm preparing the best possible XI to win the game. In regard to different oppositions, it would be an attacking or defensive choice. But, what made me happy is that we're bringing fans together in India to come to watch the team. In Guwahati, the place was sold out and in Kolkata, 65,000 supporters came to watch," he recalled.