These attackers were in elite form in these years.
A few days ago, social media was filled up with names of the players who have scored the most goals in the calendar year 2021. Even the names of Lionel Messi and Cristiano Ronaldo were discussed while speaking of earlier seasons. Scoring goals isn't easy. But, the figures worldwide have made it look like they do it every day. This year it is Robert Lewandowski who has already netted the ball 69 times. Even Harry Kane in 2017, got his name on the scoresheet 56 times for both club and country.
Here is a list of five players who have scored the most goals in a calendar year. Just one spoiler from the list below: the top scorer for this year, Robert Lewandowski and Cristiano Ronaldo, who has done it quite a few times in the past, haven't made their place on this list:
5. Romario (72 goals)
Many people may not be aware, but Romario is the seventh-highest goalscorer in the history of this sport, with 780 goals in 1000 appearances. He is also the fourth-highest goalscorer for his country, with Pele, Neymar Jr and Ronaldo Nazario in front of him. Romario enjoys the feat of winning the FIFA World Cup with Brazil in 1994, where he also went on to bag the Golden Ball.
In the year 2000, Romario scored 72 goals for Brazil and his club Vasco da Gama. Special mention: Romario topped the goalscoring charts thrice in the Brazilian league!
4. Pele (75 goals)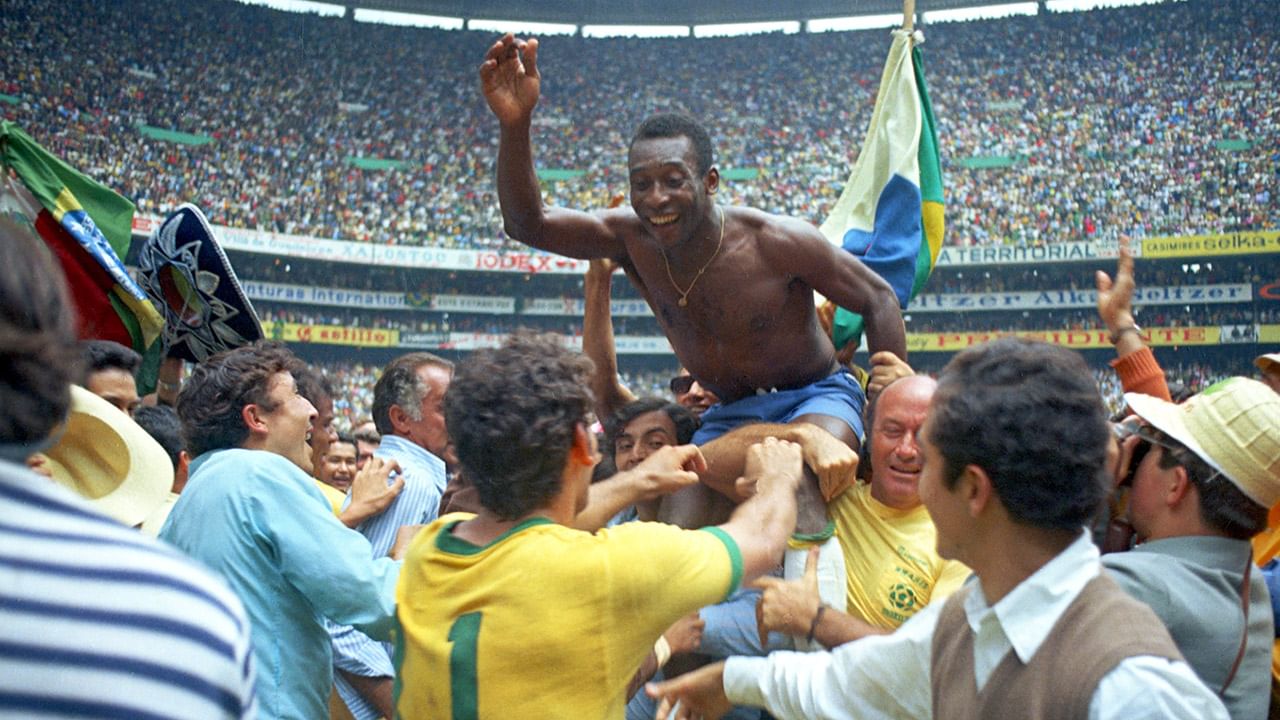 The Brazilian legend is one of the greatest to ever play the sport. He is also the top goalscorer for the Brazilian national team.
In 1958, at the age of 17, he made his FIFA World Cup (Jules Rimet Trophy) debut. In the tournament, he also scored a hat-trick against France in the semi-final. He is the youngest player to have ever won a World Cup. The very same year saw Pele score a total of 75 goals for his country and his club Santos.
3. Gerd Muller (85 goals)
Gerd Muller scored 85 goals in 60 appearances in 1972; both for West Germany and Bayern Munich. He clinched the Bundesliga title with his side Bayern Munich in 1971/72, after scoring 42 goals in 34 matches. His record of 85 goals was broken after 40 years. Who broke it? The person who is next on the list.
2. Lionel Messi (91 goals)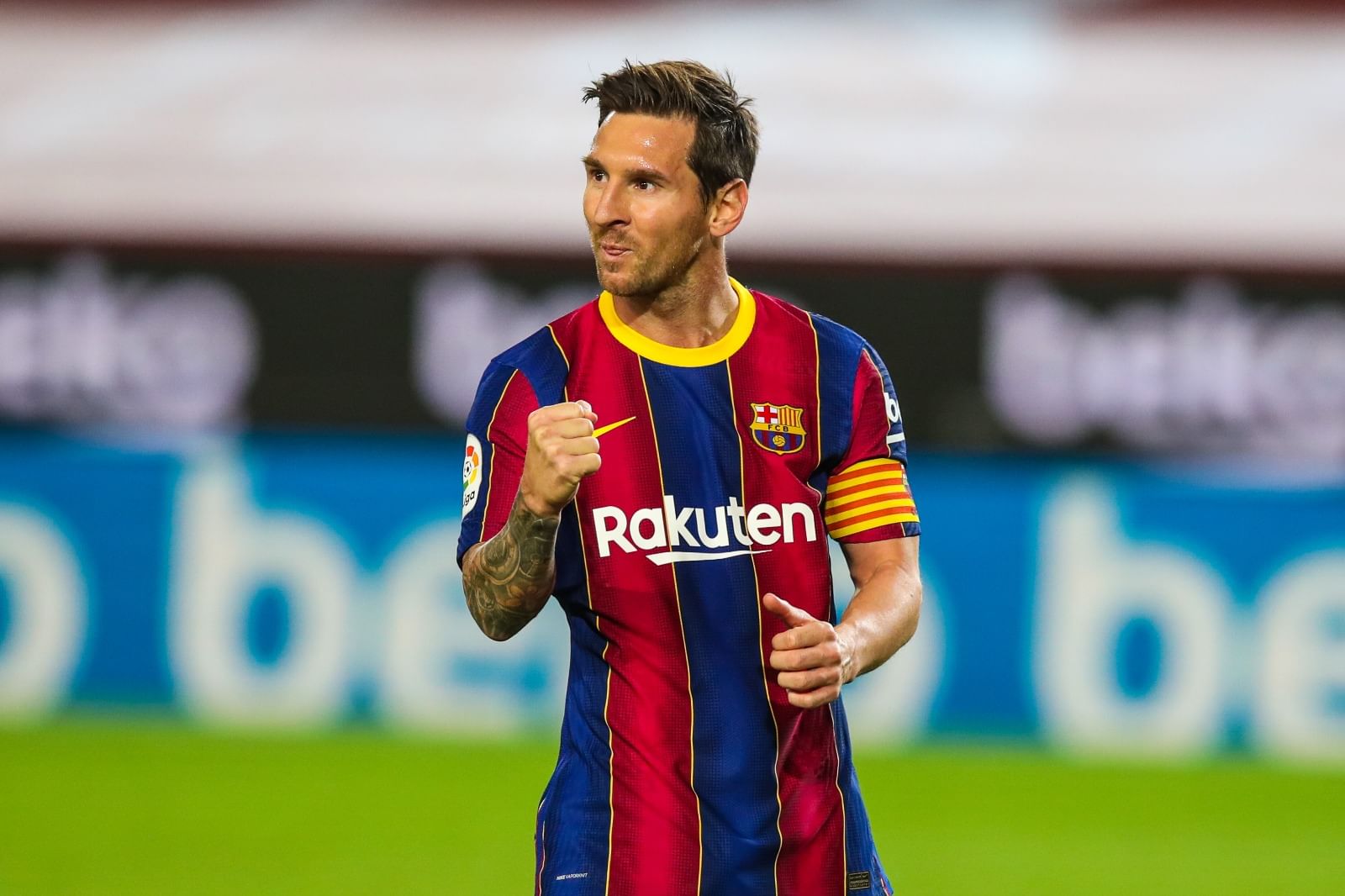 In the year 2012, after nearly four decades, Lionel Messi broke Gerd Muller's feat of 85 goals in a calendar year. The Argentine star bagged 91 goals that year in just 69 appearances for both his country and club; a tremendous record!
Let's break down his statistics at FC Barcelona; 59 goals in 38 La Liga matches, five goals in eight Copa del Rey games, two goals in two Supercopa outings and finally, 13 goals in 12 UEFA Champions League appearances. He also went on to win his fourth consecutive Ballon d'Or that year. Now, the question is, if Messi is ranked second, then who made it to the top of the list?
1. Godfrey Chitalu (116 goals)
The player who won the Zambian Footballer of the Year five times, Godfrey Chitalu scored 116 goals in 1972. In a season of just 309 days, Chitalu secured 107 goals to his name. The other nine goals were scored prior to the start of Zambia's season; the season started at the end of February.
Speaking about those nine goals, all of them came against Lesotho's champions Majantja. Plying his trade for Kabwe Warriors, Chitalu scored two goals in a 2-2 draw against Majantja on 23rd January. Two weeks later, however, the Zambian champions thrashed Majantja by 9-0, courtesy seven goals from Chitalu. The other two were netted by Sandford Mvula and Boniface Simutowe.
Another fact about the Zambian! In 1968, during his Kitwe United days, Chitalu broke Pele's record of 75 goals after he netted 81. FIFA's spokesperson however announced that no official FIFA world record had ever existed for Chitalu since FIFA never monitored domestic competitions.
For more football updates, follow Khel Now on Twitter, Instagram and join our community on Telegram.