The Rossoneri have shown glimpses of resurgence under Stefano Pioli.
After a disappointing run in the previous decade, AC Milan have started to return back to the winning ways. The Rossoneri finished second in the 2020-21 season, their best position since 2012-13. With Pioli as the head coach, the side has attracted interest as a side that plays quality attacking football.
After a promising start to the 2020-21 season, the Milan side regressed after the winter and lost a shot at the title. Inter ended up winning with a 12-point advantage, yet, the Rossoneri has many positives to take away. In addition to individual flashes of brilliance, AC Milan finished with a hint of improving and contending for the title.
Here are five reasons why AC Milan can win the Serie A title in the 2021-22 season.
5. A solid defensive unit
Although it is not often talked about, AC Milan have assembled one of the best defending units in the league for this season. Fikayo Tomori has been impressive in Italy so far and signing him permanently have brought a solid force in the side. Alessio Romagnoli and Simon Kjaer add significant strength to Pioli's center-back spots alongside Tomori.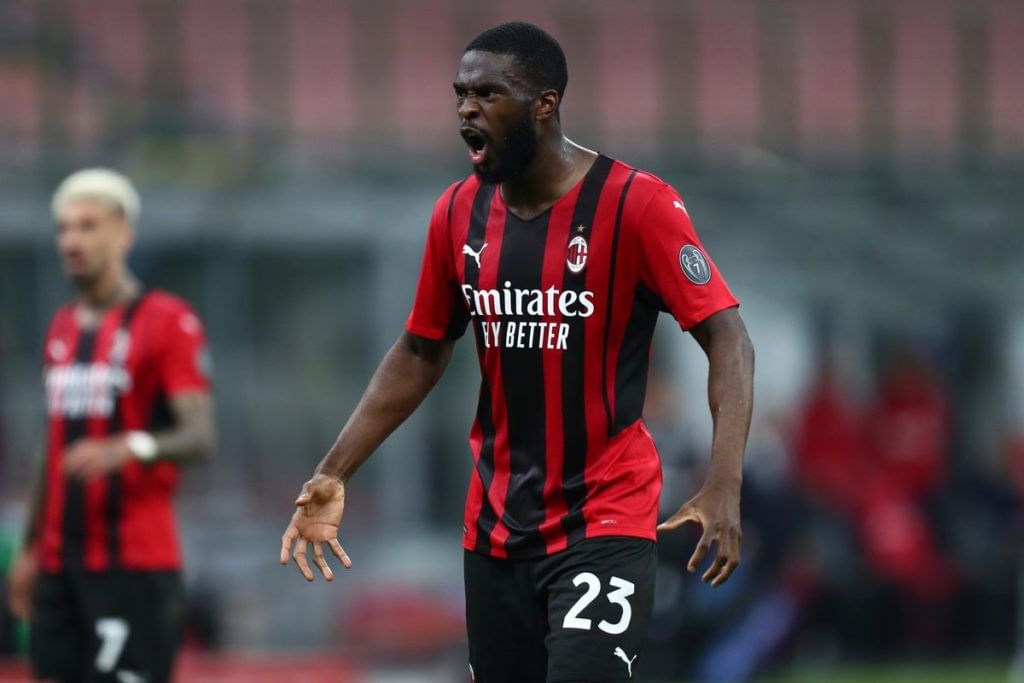 In addition, Alessandro Florenzi and Fode Ballo-Toure can be considered good options wsith Theo Hernandez and Davide Calabria for the full-back positions. Pioli prefers a 4-2-3-1 system and the resources that he has in his depository for this season fit his plans well.
The glimpses of Milan's resilience have already become apparent in their first six games. The Rossoneri sit inside the third spot in the league in terms of xG conceded behind Lazio and Torino. The side has conceded five goals in the opening six matches, sitting behind Lazio's tally of three. Despite playing sides like Juventus and Atalanta, maintaining an impressive tally is a testament to their defensive strength.
4. A goal-centric attacking force
If Zlatan Ibrahimovic was not enough to bag the goals for Pioli's attack, AC Milan have Olivier Giroud throughout this season. The Frenchman came in the summer after a successful tenure at Chelsea, where he was tasked to come off the bench and score the goals when his side needed the most.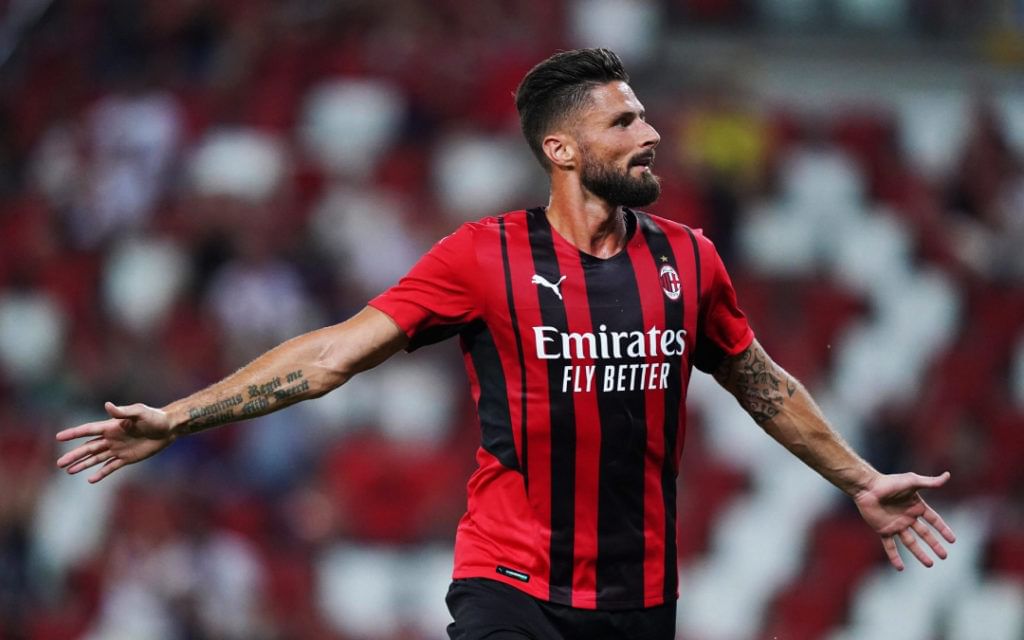 We all have seen attacking set-ups, including Pioli's, struggle due to a lack of a viable outlet in front of goal. Even if the movements click, lack of a proper finisher can result in the side failing to get on the scoresheet. With Ibrahimovic and Giroud spearheading their attack, it is unlikely to happen.
Since Giroud is a reliable player to bring in, we can expect Milan to steal points with late goals. In the long run, victories/draws like these can compensate to their title aspirations and finally bring the Serie A title home.
3. An impressive start to the season
Expectedly, AC Milan have initiated their 2021/22 season well. The Rossoneri have managed to win five of their opening six matches, drawing against Juventus. The side only trail on the table compared to Napoli, who have managed a 100% win record so far. Despite that, AC Milan have been noticeably better than Juventus, Atalanta, Roma, and defending champions Inter.
In addition, this start is particularly important also because of the fixture that they have had. AC Milan defeated Atalanta, a side which have been incredibly consistent as well as pulled off a draw against Juventus. Hence, looking at the trend, it is safe to predict that they have started the season well to finish as the champions.
2. Decline of strength among rivals
Another key reason to back the Rossoneri's title hopes this season is the decline in other Serie A club's qualities. While AC Milan have also lost players, notably Gianluigi Donnarumma and Hakan Calhanoglu, their regression has been lesser than the other clubs' decline in strength.
Despite making the most out of the available resources, Cristian Romero's departure to Tottenham will hit Atalanta more than it is expected. Losing a premium defender, Gasperini's side are unlikely to push for the title this season. Defending champions Inter have had significant changes as well. Not only have they lost Romelu Lukaku and Achraf Hakimi but the exit of Antonio Conte will hit their expectations of retaining the title.
Max Allegri's return to Juventus will not see Cristiano Ronaldo leading the lines and will demand fixes from the coach. Roma, despite having a good transfer window and Jose Mourinho to their favor, look far from a polished title contenders.
Lazio have also had their concerns with consistency in the past. The issue is not expected to better this season as the side will look to adapt to Maurizio Sarri's ideals first. Hence, in addition to their impressions under Pioli, AC Milan will have a good shot at the title due to the concerns that other sides carry.
1. Lessons from the last season
To be completely honest, AC Milan were further from the title than they were close to it at the end of the season. Conte's Inter won the title with a mammoth 12-point lead compared to second placed AC Milan. This was partly due to the Rossoneri's dip in form post-winter which saw them drift further down in terms of the points.
This time around, Pioli will have this in mind. The side is likely have a rough period again, with Franck Kessie and Ismael Bennacer leaving for Africa Cup on Nations in January. Despite that, the young force is what Milan can put their bets on, and learn from the last season.
Although Sandro Tonali has not delivered according to his potential, this might be a break for him and the other youngsters in the squad. The likes of Brahim Diaz and Rafael Leao can come handy and save the day. In addition, Mike Maignan's quick compatibility in Donnarumma's place will cushion the rough patches that they will face on course.
For more updates, follow Khel Now on Twitter, Instagram and Facebook.