Quick Reads
Has the move of Romelu Lukaku to Chelsea been a failure?
By

Kaushik
The Belgian started the season on a strong note but has since had a tough time to deal with injuries and form.
Romelu Lukaku has established himself as one of the best strikers in world football. The Belgian's record for both club and country speak for itself.
Despite being only 28, Lukaku has featured in more than 600 games for club and country, scoring more than 300 goals in the process. He has also represented some of the biggest clubs in the world such as Inter Milan, Chelsea and Manchester United. In doing so, Lukaku became the most expensive player in football history in terms of cumulative transfer fees paid.
After two successful seasons at Inter, Lukaku returned to Chelsea for a second spell. The Blues paid a club-record £97.5 million fee for the Belgian. Lukaku added attacking firepower to the already stacked European champions. He was considered the final piece in the jigsaw puzzle for the London club.
But has the move panned out how it was expected to be?
A fast start
Romelu Lukaku started brilliantly, scoring within 15 minutes of his second debut against rivals Arsenal. He continued his goalscoring form, scoring twice at home against Aston Villa.
Lukaku scored his first European goal for Chelsea on the first matchday in the UEFA Champions League against Zenit St. Petersburg. He started his second spell at Chelsea with four goals in his first four games. His start made him one of the players to watch out in the Premier League this season.
The lull after the storm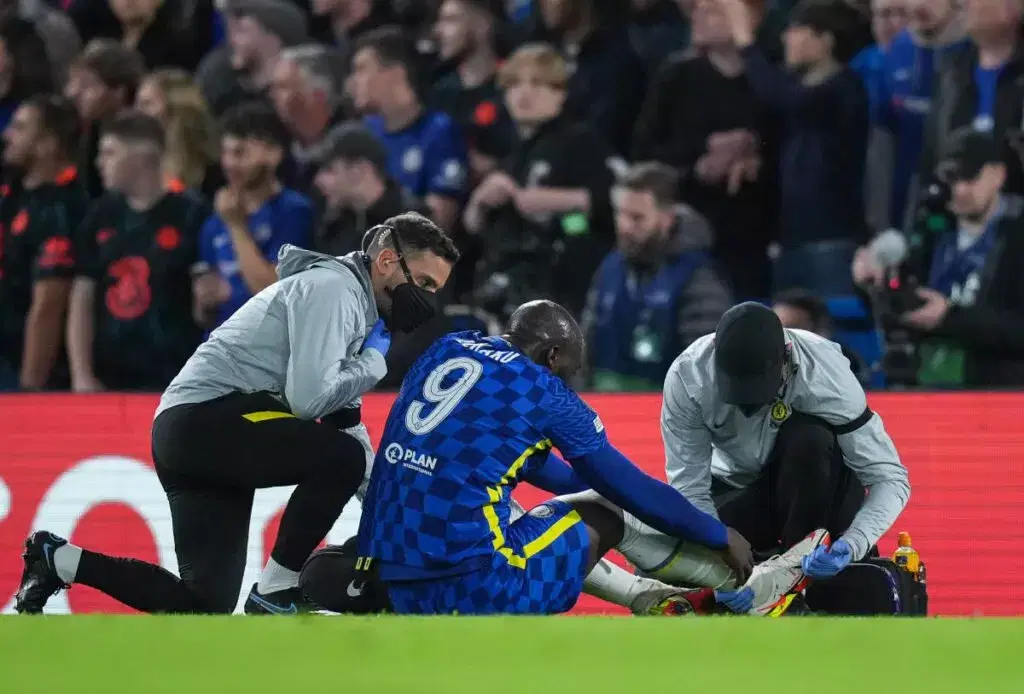 Since scoring a brace against Aston Villa in September, Romelu Lukaku has gone without scoring in seven Premier League games for Chelsea. He also scored his first goal after 10 games in all competitions for the club in the final UCL group game against Zenit.
After a strong start to the season, Lukaku found the going tough in front of the goal. The 28-year-old, who was called on to solve Chelsea's chronic striker problem, is on a quest to overturn a dry run of form.
Lukaku missed out on over a month of action due to an injury he suffered in October. Therefore, the striker has struggled to find his goalscoring mojo following his return from injury. But, considering the high standards the striker sets for himself, he would definitely not be pleased with his returns over the last few months.
Decent statistics
The downturn in form for Romelu Lukaku has been called out a few times. But despite his lack of goals, the Belgian's stats paint a different picture. Lukaku has put up 3.2 shot-creating actions per game. He has also completed more than three progressive carries and seven touches in the penalty area.
The Belgian has also completed 1.22 dribbles at a success rate of 66%, a rate higher than fellow strikers Jamie Vardy, Mohammed Salah and Cristiano Ronaldo. It is also higher than Edin Dzeko, who has since replaced him at Inter. Despite taking only 1.9 shots per game in the league, Lukaku posts a good shot accuracy of 65%.
Lukaku has committed close to nine pressures per game which is low by Premier League standards. But for a player considered to play as a traditional striker, that is a rather creditable number.
Despite not scoring many goals, Lukaku's combined xG and xA tally of 0.67 is still higher than the strikers mentioned above barring Mohamed Salah. Therefore, the statistics show that Lukaku could be trusted to turn his form around. Additionally, it also shows that he can contribute to Chelsea's gameplay more than just scoring goals.
Has Lukaku's time in Chelsea been a failure?
Every player needs time to adapt to a new league and system. Coming in from a league like Serie A, Romelu Lukaku would've also found it difficult for the striker to once again acclimatise, albeit possessing experience of playing previously in the Premier League.
Modern football has made people's expectations rather impulsive. Every club pays huge fees to get the top players and that makes people want these players to come up with the goods in every game. Lukaku's form at Inter and his scorching start to the season sent expectations sky-high.
But that is a case where you come in a good run of form. Ultimately, Lukaku needs time to settle into the new system, under a new coach, in a newer team with players of different capabilities.
The injury he suffered in October also stifled his form and continuity. Therefore, it is also quite tough for a player to hit the ground running straight after coming from an injury that has kept them out for a considerable period of time.
Therefore, despite his lower goalscoring returns, it is rather premature to consider that Romelu Lukaku has been a failure at Chelsea. The striker is in a low spell but with his quality and his consistency, it is only a short matter of time until he finds his best form once again. The recent UEFA Champions League game against Zenit St. Petersburg provides ample evidence of that.
For more updates, follow Khel Now on Twitter, Instagram and Facebook.