World Football
Top five highest scorers in a season in elite European leagues
By

Kaushik
These forwards smashed all pre existing records to enter the history books.
The top five leagues of Europe are by far the most-watched league competitions in football. The teams participating in these leagues can boast supporters in the millions across the globe. Quite naturally the best forwards in football belong to these competitions, and they regularly top the charts of highest scorers.
A few players though have showcased their lethal nature in front of goal in the process. They have gone on to set goal scoring records in these leagues. Let's look at the players who have set the record for the most number of goals scored in a season across Europe's elite leagues.
Premier League
Mohamed Salah – 32 (2017-18)
Mohamed Salah has turned himself from a Premier League outcast into one of the best goalscorers in the world, all in the span of four years. He has been one of the chief architects of Liverpool's resurgence into one of Europe's best teams.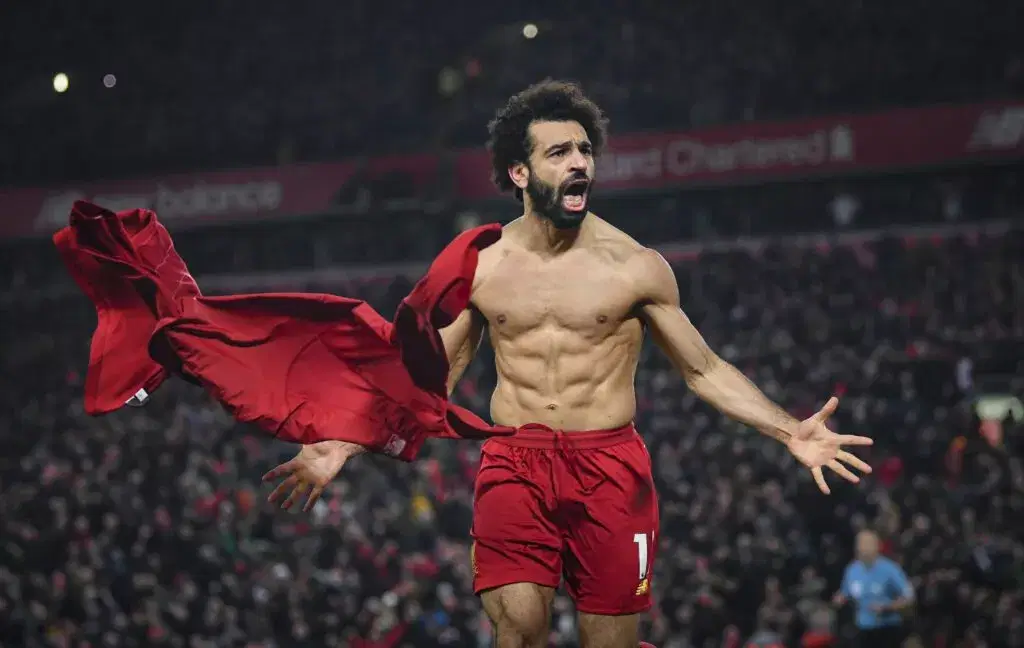 The Egyptian arrived at Anfield in 2017-18 and had a dream first season. He broke the Premier League record (for a 38-game season) with 32 goals in 36 games. He won the Premier League Golden Boot that season and followed it up with another Golden Boot the following campaign (22 goals – shared with Sadio Mane and Pierre-Emerick Aubameyang).
Ever since his return to the Premier League, the Egyptian has never been outside the top five highest scorers in the league. In the process, he has notched up 125 goals for Liverpool in just over 200 appearances.
For his efforts, he also won the UEFA Champions League in 2019, the UEFA Super Cup, the Club World Cup, and the long-awaited Premier League title with the Merseyside club in 2020.
Serie A
Gonzalo Higuain – 36 (2015-16)
Higuain smashed 36 goals in the 2015-16 season and broke the record of 35 goals set by Gunnar Nordahl in the 1949-50 season. But despite his best efforts, Napoli coudn't pip Juventus to the title. They finished nine points behind the Old Lady in second. However, since he left Napoli, Higuain somehow lost his goal scoring form.
Ciro Immobile – 36 (2019-20)
Four years later, Higuain's record was matched by Lazio's Ciro Immobile. After a nomadic career across different clubs, Immobile found his home at the Stadio Olimpico.
Joining Lazio in 2016-17, he found his shooting mojo back. The Italian had his most prolific turnout last season as he finished with 36 goals in 37 matches to be one of the two highest scorers ever in a Serie A season. He also won the European Golden Boot last season for his tally and led Lazio to the Supercoppa Italiana title as well.
Bundesliga
Robert Lewandowski – 41 (2020-21)
The prolific Pole has been in the form of his life in the last two seasons. Last season, Lewandowski blasted 55 goals in all competitions and led Bayern to their second treble. For his efforts, he also won FIFA's "The Best" Men's Player Award among a whole host of other individual accolades.
This season though, Lewandowski went one better and broke the Bundesliga season record set by Gerd Muller (40 in 1971-72). What is more remarkable is that while it took the entire 34 games for Muller to set this record, Lewandowski surpassed that record despite playing only 29 games this season.
Lewandowski scored 41 goals in 29 games this season at an astonishing rate of 1.4 goals per game. He led Bayern Munich to their ninth consecutive Bundesliga title as well and is set the European Golden Boot for his league tally.
Ligue 1
Josep Sklobar – 44 (1970-71)
The Ligue 1 record is held by Josep Sklobar. Sklobar scored 44 goals in 36 games during the 1970-71 season. He won the European Golden Shoe for his efforts.
Sklobar who represented Marseille also won them the league title that season. He scored 172 goals in 193 games during his time at the Stade Vélodrome.
La Liga
Lionel Messi (2011-12)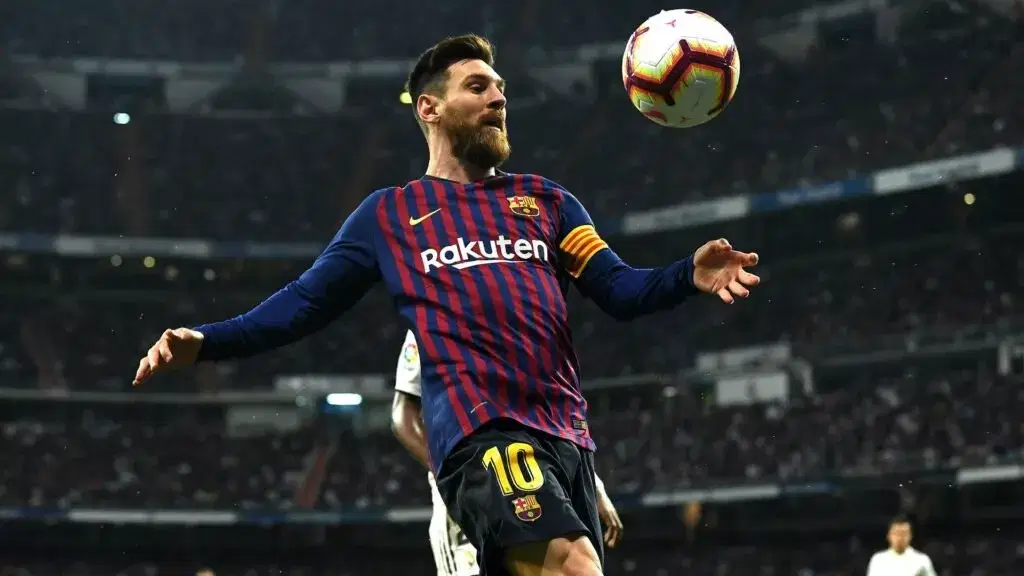 When it comes to La Liga, the record for most goals in a season obviously sits with Lionel Messi. The Argentine possesses every record imaginable and so he does this record by scoring a ridiculous 50 goals in 2011-12 La Liga season.
Messi capped off a historic La Liga season with 50 goals and 19 assists in 37 games. He finished the season with 73 goals in all competitions. For all his efforts, he won the FIFA Club World Cup, UEFA Super Cup, the Spanish Super Cup and the Copa Del Rey with Barcelona. Individually, Messi won the Ballon d'Or, the European Golden Shoe and the Pichichi Trophy, given to the highest scorer each season in Spain.
Messi's record of 50 goals is the highest for any player in a season across Europe's top five leagues.
For more updates, follow Khel Now on Twitter, Instagram and join our community on Telegram.
posted in :