The 29-year-old spoke at length about his debut season in the I-League, Kibu Vicuna, life in Indian football and more.
A few weeks earlier Mohun Bagan scripted history in Indian football by winning the I-League with four games to spare. However, the league was left unfinished due to the coronavirus outbreak. Yet, the Mariners found a way through a certain Joseba Beitia. The Spaniard dribbled past multiple opponents and served it on a plate for Baba Diawara and the Senegalese made no mistake to score the solitary goal against Aizawl FC, that sealed the title and also started the celebrations for the Mariners.
Before coming to India, he represented several clubs in Spain, starting from Real Sociedad to Sarinena, Samozas to Marbella and so on. Beitia started young just like most of the players in Spain.
"I took up football seriously when Athletic Club Bilbao called me when I was a 10-year-old and at that time I thought I can play football professionally. But, when you are young, you play to enjoy. After this when I was 15, Real Sociedad called me and I was there for nine years," said Beitia in an exclusive chat with Khel Now.
"My time at Sociedad was amazing. In the nine years I improved a lot. The player I am today is because of Real Sociedad."
Beitia's stint at Mohun Bagan this season was the first time that the 29-year-old has featured for a club outside Spain. When quizzed about the decision to come to India, he quoted, "I played 10 years in Spain and I wanted a new experience in a new place. I came here because I had a good offer from Mohun Bagan. I was eager for a new challenge and therefore it wasn't difficult."
"We started with the Durand Cup and lost out in the final. Then we played the Calcutta Football League where we ended up second and then we went to Bangladesh and faced some tough opponents. We did not win the Durand Cup and CFL, but we played really well. It is difficult when you have a new team of 30 players, you cannot just start winning matches. We stuck together and won the most important league."
The Mariners did not have a great start as they only had a single point after the first two league matches, which included a heavy defeat against Churchill Brothers. But, since then, Kibu Vicuna's men have not lost a single game. Joseba Beitia feels that the defeat made the team mentality stronger.
"The most important thing in ourselves was that we believed even after the Churchill Brothers defeat. We were playing well and we knew that the results will come. I think out of all the matches for me, we played the best against Churchill Brothers and yet we lost against them 2-4. Our best point was the mentality, we were mentally strong and continued believing in our style and also in ourselves."
"I think the Churchill Brothers match made us think that this league is not easy and if we continue the same way or train harder we could win matches. That was our main turning point in the I-League."
The former Real Sociedad academy product who trained with the likes of Antoine Griezmann and Asier Illaramendi feels that Indian players are improving every day, especially now with the exposure to European coaches and international schools. He asserted that kids back in Spain start early and the culture is very profuse, something which India is slowly inculcating.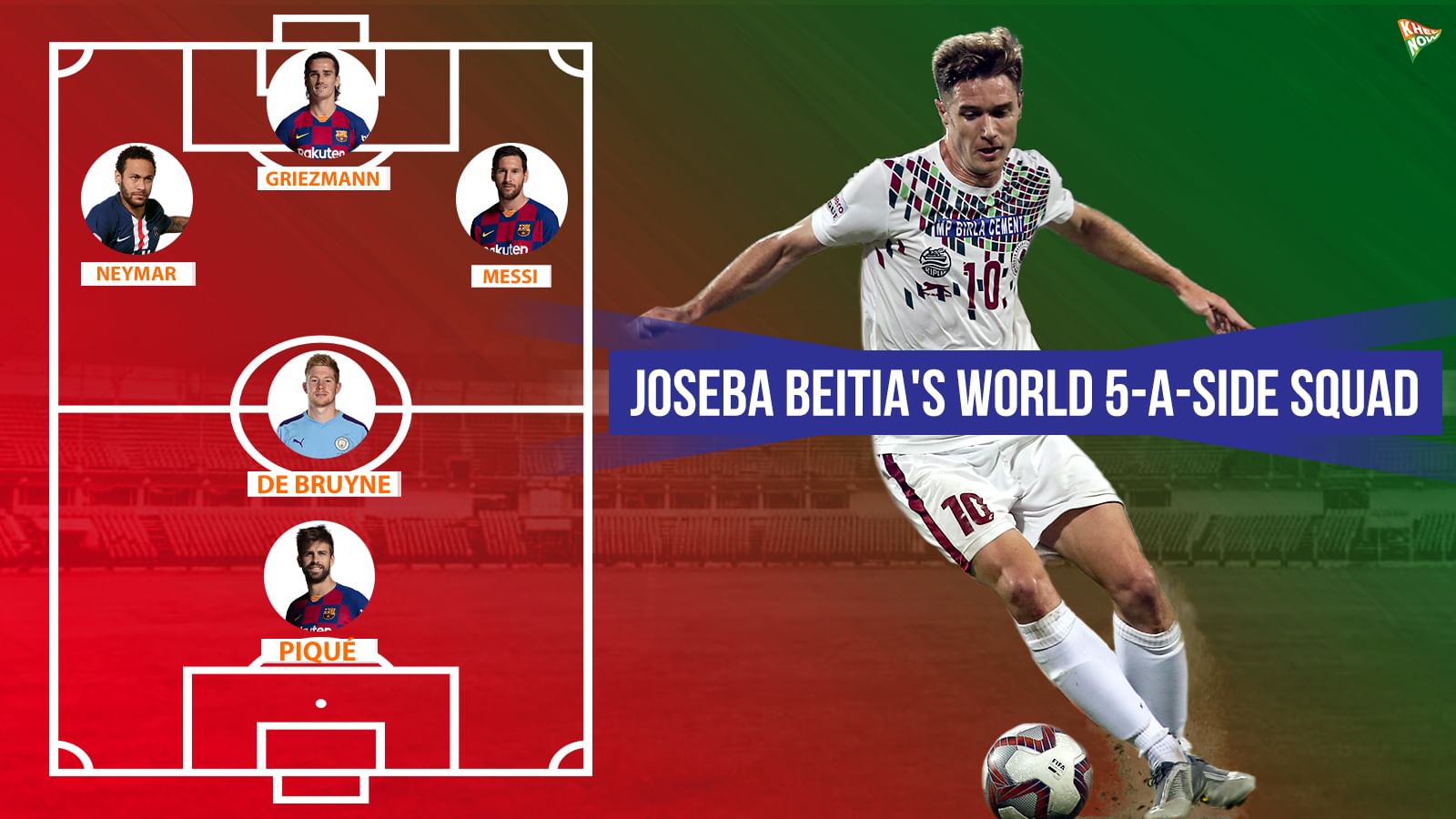 "I think Indian football is improving, as now there are a lot of European coaches and international schools. I think the Indian players are improving a lot. They are more physical in nature and they also like to show their skills, but the difference is in Europe we start at a younger age. You can see young kids playing on the streets back in Spain."
"If you ask me the I-League was very difficult because one day you play in 35 °C and next week you play in the cold Kashmir weather. The weather conditions were very hard to adjust to for players," he reflected on the difficulties of adapting to the league.
Beitia has been the creative nucleus of this Mohun Bagan side and has 10 assists and four goals to show for his consistent performances. Over the course of the season, he played as a No. 10 and also in a deeper role as a No. 8 according to the requirement of the team. However, Joseba Beitia feels he is equally comfortable in both positions.
"I am comfortable in both positions, in No. 10 and also in No. 8. When I play as a #10, I am given more freedom and the thinking is to attack more. But, as a #8, I have to attack as well as defend. For me, my job is to create chances for the team in any position I play."
"Kibu, for me, is a top coach because he chose me (laughs). Also his style of play is ideal for me. I think he is a very nice person, he has a lot of passion and is also very intelligent. It is very difficult in your first time in a new country, with so many new players to impose your style on the team and make them believe in him and then win the league. It is very difficult," he reiterated.
"Kibu's style of passing and possession was very impressive and nobody in India played like us. He is one of the best coaches in my career. I have had some top coaches earlier, but I think this is my best season as a player and he believed in me and gave me a lot of confidence."
Further, Beitia relishes big games. The Spaniard has won Man of the Match awards in both the Kolkata derbies he has played this season. Having played in the Basque Derby earlier in his career the Spaniard drew comparisons between both the historic fixtures.
"I think the main similarity between the Kolkata Derby and the Basque Derby is the emotion of the supporters for both the clubs. However, people here have more passion. I played in the Basque Derby, but not with 60,000 -70,000 people in the stands. It was an amazing experience. It was the best match in my career."
"The feeling was amazing as I have drawn one and won the other, so I have not lost this match. When I scored the goal in the second derby it was a different feeling altogether. I am a playmaker and I do not get that many chances to score. But, when I scored in the derby, it was a fantastic feeling," described a very emotional Joseba Beitia.
He feels that if Indian football can inculcate the Spanish style of play along with the physicality, it will be of benefit in the future.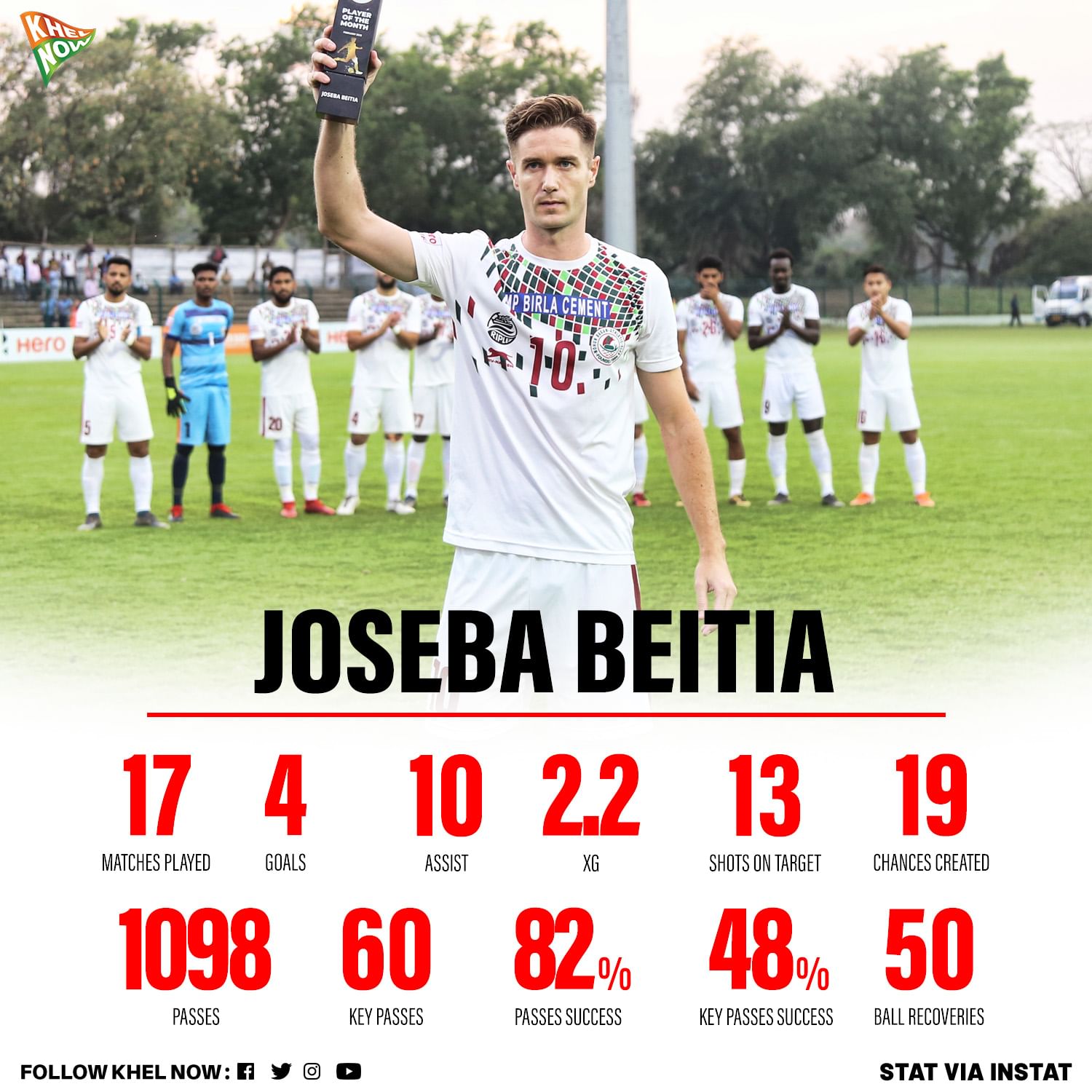 "Our football is a lot different and if the Indian players can learn our way of passing and possession-based play, they can improve a lot. I think, in our team also, the Indians play a lot like us. They have watched, learned and now they play a very similar style."
"I think SK Sahil has a very good future. His strong point is his physical condition. He was always all over the pitch. One moment he is recovering the ball and the next moment is ready to find a teammate with a pass. In defensive midfield, it is difficult to recover the ball and find passes. Yet, in doing all that, he was very consistent and has done his job very well," said Joseba Beitia acknowledging Sahil's talent and his consistency throughout the campaign.
With ATK merging with Mohun Bagan next season Joseba Beitia is not sure about his future, as he revealed that the team management have not yet contacted him regarding the same.
"I came to India to play in the ISL, but now I don't know where my future is headed. I think it is early now and I don't know what will happen in my future. Yes, I want to play in the ISL, but the management has not yet contacted me. I know the fans want me to stay with Mohun Bagan, but after all it is not in my hands. If the club does not want me, I cannot help it," Beitia revealed.
While the whole world is at a standstill due to the coronavirus outbreak, Joseba Beitia is also staying at home with his girlfriend, away from his family in Kolkata. When quizzed about how he is spending his time in quarantine he said, "Me and my girlfriend are staying at home and we are doing exercises which our trainer Paulius (Ragauskas) has prepared. Also, we are watching La Casa de Papel (Money Heist) on Netflix. My family is also doing well back in Spain, as there aren't many coronavirus cases in my town."
Lastly, the Mariners' heart-throb shared a message for the fans for their relentless support throughout the season. "For me, Mohun Bagan fans are the best I have seen in my career. They are amazing, incredible and they have always shown me love," Joseba Beitia concluded.
For more updates, follow Khel Now on Twitter, Instagram and join our community on Telegram.