The competition begins from December 26.
Ever since the inception of the I-League or previously the National Football League, the teams have mostly been reliant on their foreign contingent. It's a notion common in India that foreigners are the ones who can create a difference in the league. The same would be in display when I-League 2021-22 kick off next week.
The relevance of this notion is worth a debate, but undoubtedly the league has introduced many talented and classy foreigners to Indian football fans.
To name a few, Yusif Yakubu, Jose Ramirez Barreto, Suley Musah, Mike Okoro, Odafa Onyeka Okolie, Ranti Martins, Roberto Mendes da Silva (Beto), Lt. Cristiano Junior, Chidi Edeh, Johnny Acosta, Dipanda Dicka are ones who have delivered immensely for their respective clubs.
However, even after the league lost its glory a few years back and was labelled the second-tier league of the country, we have witnessed numerous talents from overseas displaying their possessions on Indian soil.
This season is no exception and in this list are mentioned the top 10 footballers to watch out for in I-League 2021-22:
10. Komron Tursunov (Rajasthan United)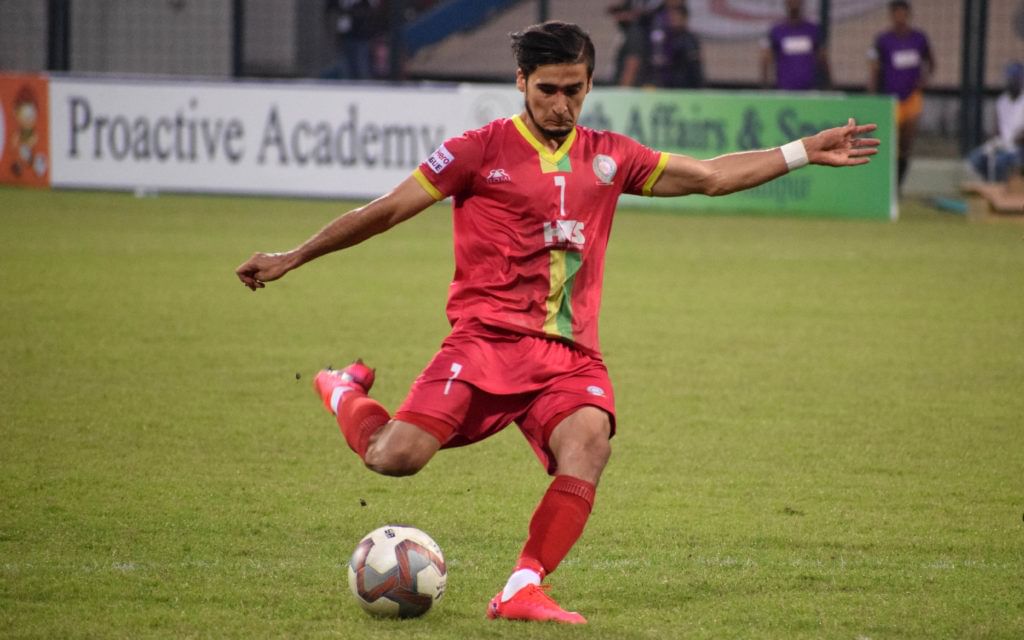 Hailing from Tajikistan, Komron Tursunov is the person upon whom Rajasthan United will be relying to find the back of the net. The 25-year-old has been here in India and plied his trade in the league since joining Mohun Bagan in the 2019/20 season. That very campaign, Tursunov won the I-League with the Mariners, after contributing two goals and two assists in eight matches.
After a short spell at the Kolkata giants, the forward turned north and headed to TRAU FC. Even there, he enjoyed a successful campaign, netting six goals in 14 matches for his team. Undoubtedly, Tursunov, who has also played 22 matches for his country and scored on six occasions, will be Rajasthan United's main man up front in I-League 2021-22.
9. Mohamed Awal (Sreenidhi Deccan FC)
Hailing from the Capital of Ghana, Accra, this 33-year-old is a stalwart in the Sreenidhi Deccan squad. Last season, he was the skipper of Gokulam Kerala, who eventually went on to grab the I-League trophy. Awal played 15 matches for the club, 10 in the I-League and five in the I-League Championship stage.
Mohamed Awal spent his childhood days at the Feyenoord academy in Ghana and has played for many reputed clubs around Asia and Africa. He has even appeared six times in the AFC Champions League.
Apparently, the Sreenidhi boss Santiago Varela is someone the Ghanaian has previously worked with. Hence, it is expected it wouldn't be a worry for him to adapt to the new club. Fans shouldn't be surprised if Varela relies on his former player to lead the club in this upcoming edition of the I-League.
8. Rahim Osumanu (Gokulam Keraka)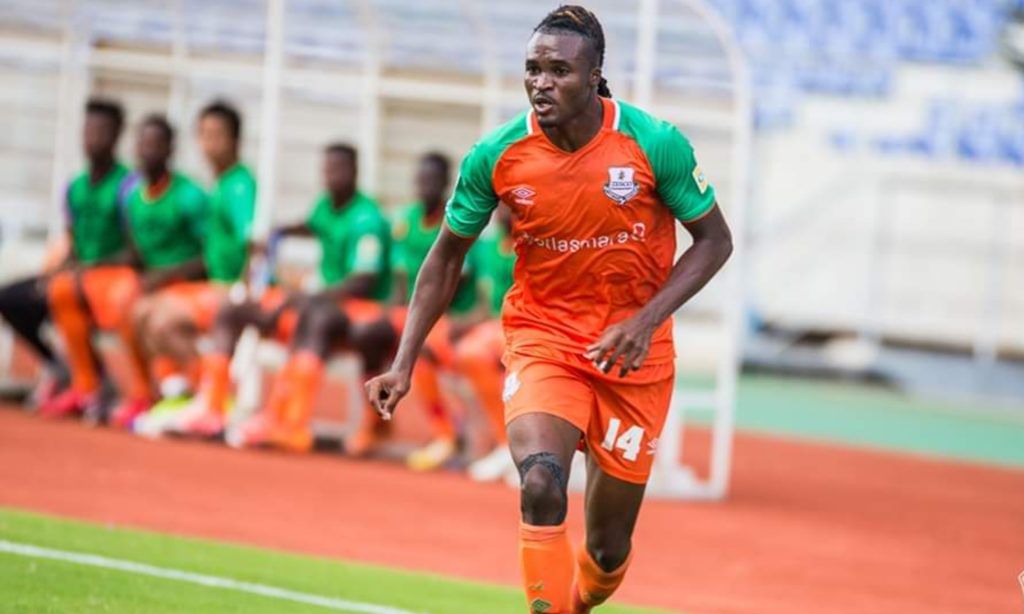 Another Ghanaian on the list, Rahim Osumanu is currently plying his trade for reigning champions Gokulam Kerala. Previously in his career, he played in the top tier of Zambia, for clubs like Buildcon and ZESCO United.
The 26-year-old joined Gokulam Kerala ahead of this season and appeared four times in the Durand Cup. In these four appearances, Osumanu fetched himself three goals against Army Red, Hyderabad FC Reserves and Assam Rifles.
7. Juan Mera (Neroca FC)
The Spanish trickster came to India in 2019, when he donned the East Bengal colours. His performance overwhelmed the fans and slowly turned him into a fan-favourite at the club. He has played 16 matches for East Bengal during his first stint in India. He got his name twice on the scoresheet and provided two assists.
Usually a second striker, Juan Mera can also operate as a winger on either flank. At NEROCA FC, he will be expected to both score and create chances for his fellow teammates.
6. Travis Major (RoundGlass Punjab)
The 31-year-old centre-forward is the only Asian in this list. Ashley Westwood, the current head coach of RoundGlass Punjab would be delighted at his arrival, since he has had a prolific career. In a total of 107 matches, the forward has netted the ball 57 times.
However, his most successful stint was in the Hong Kong Premier League where he scored most of the goals in his career. He has also played 10 matches for Central Coast Mariners and scored once.
5. Joseba Beitia (RoundGlass Punjab)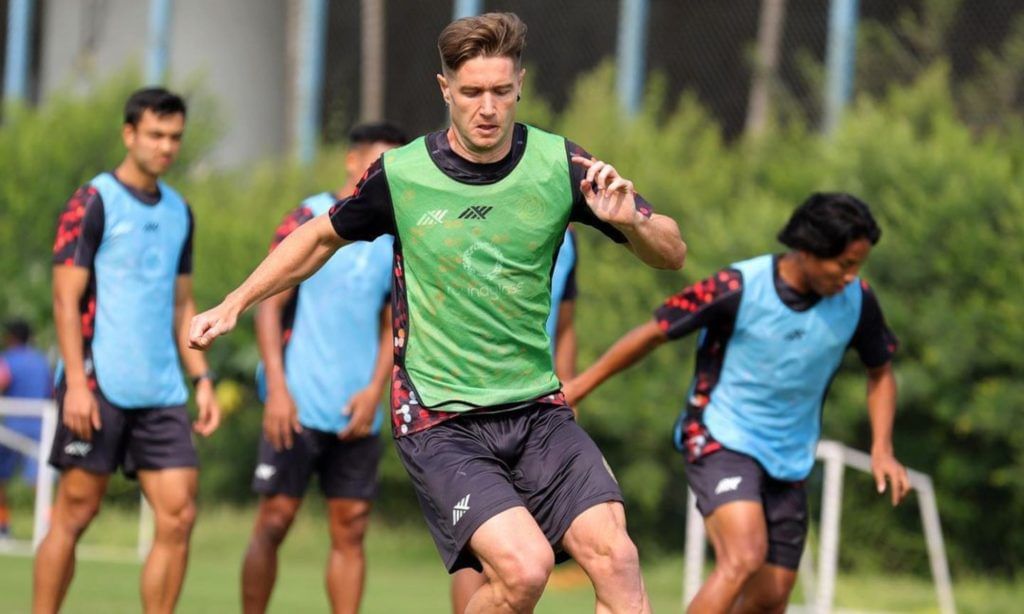 Joseba Beitia too, like Juan Mera arrived in India in 2019. However, this Spanish midfielder signed for the other Kolkata giants, Mohun Bagan. Beitia played an integral role in Bagan's I-League campaign and received overwhelming acceptance from the fans.
The 31-year-old has been in India for two seasons and knows the league like the back of his palm. During his days at Mohun Bagan, he appeared 16 times in the I-League, scored thrice and assisted nine times. Next season, after joining RoundGlass Punjab, he played 16 times (five times in the I-League Championship Stage and 11 times in the I-League) and scored thrice besides two assists.
Leaving the past behind would be helpful as in I-League 2021-22 we will enjoy the Spanish midfielder combining with the Australian forward (Travis Major). How many goals will this duo produce will be answered at the end of the campaign?
4. Nikola Stojanovic (Mohammedan SC)
The Serbian midfielder will be a new face in I-League 2021-22. His dynamic presence in the heart of the pitch is quintessential. Mohammedan Sporting have perhaps made their best investment this season by signing this 26-year-old.
His performance was simply delightful in both the Calcutta Football League and the Durand Cup. He helms in orchestrating the ball and takes immense workload. He appeared six times in the Durand Cup, where he scored once and contributed to four other goals.
3. Marcus Joseph (Mohammedan SC)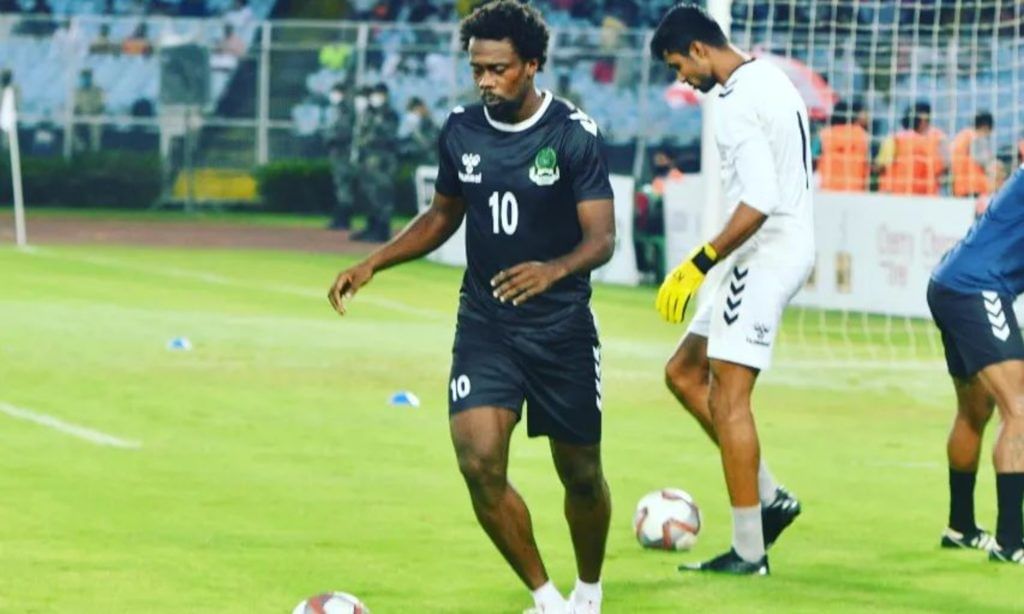 Another Mohammedan SC player in the list, Marcus Joseph is a tyrant for the opposition defenders. Scoring goals is a matter of ease to this Trinidad and Tobago man. He has been in India for quite some time now. In the last two Durand Cups, he has scored 16 times in 11 appearances.
In the I-League, the 30-year-old has 14 goals to his name in 25 appearances for Gokulam Kerala. The Mohammedan SC fans will be hoping for some delightful chances setup by Nikola Stojanovic for Marcus Joseph.
2. Fran Gonzalez (Real Kashmir)
Along with Joseba Beitia, Fran Gonzalez arrived in India in 2019. A hard nut to crack, this defensive midfielder can also play as a centre-back. After spending a season with Indian Super League side Bengaluru FC, the Spaniard is back in the I-League to bolster David Robertson's Real Kashmir. He may be a telling figure in the lineup that recently won the IFA Shield.
In the ISL, the Bengaluru FC think-tank used him as a centre-back. He appeared 18 times and scored once. At Mohun Bagan (2019/20) however, he played 16 matches in the I-League, mostly as a defensive-midfielder and went on to score 10 times for the Mariners.
1. Marcelinho (Rajasthan United)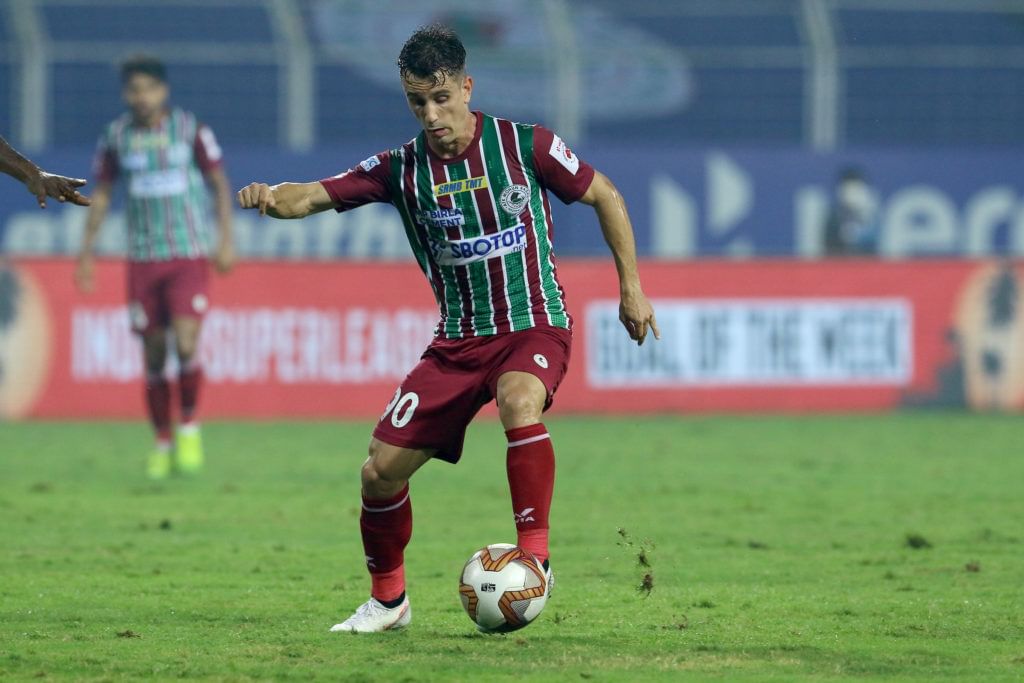 There is a reason why the Brazilian is kept on the top of this list. He has been here in India since 2016 when he signed for erstwhile Indian Super League side Delhi Dynamos. Apart from the Dynamos, the 34-year-old has also played for FC Pune City, Hyderabad FC, Odisha FC and ATK Mohun Bagan.
Marcelinho was also the recipient of the Golden Boot award in 2016; he scored 10 goals in 15 matches and assisted five times. In his overall ISL career, he has played 79 matches and has 33 goals to his name. He is just behind Ferran Corominas (48), Sunil Chhetri (47) and Bartholomew Ogbeche (40) in the all-time top scorers' list.
The 34-year-old's inclusion to the Rajasthan United squad will not only bolster the club but also create an opportunity for other Indian players to learn from this stalwart. Last season Marcelinho was used mostly as a centre-forward. This time however, it is to be seen how Rajasthan boss Francesc Bonet uses the Brazilian to yield results for the club in I-League 2021-22.
For more football updates, follow Khel Now on Twitter, Instagram and join our community on Telegram.