The 23-year-old is looking forward to unleashing his potential in the ISL and expecting offers from clubs in the premier division.
It is often a case when younger brothers follow in the footsteps of their elder ones to make it to professional football. For Vinil Poojary, it was as if he is destined to make it to the upper echelons of the sport in the country.
Taking inspiration from his elder brother Nikhil, Vinil is now looking forward to his maiden season in the Indian Super League (ISL). However, his journey started while he was still a schoolboy. In a recent interaction with Khel Now, the Churchill Brothers star described his early days.
"I always looked up to my brother Nikhil from our school days, when he used to play football. Those were the days when my interest in football first developed. I also got some experience playing in tournaments such as the Subroto Cup," he began.
Interestingly, there was one more person apart from Nikhil whom Vinil Poojary admired while in school – Rahul Bheke. "At that time, Bheke was yet to become a professional footballer, but he had it in him even then. So, I used to watch him and Nikhil and that is how I found a liking for the sport."
Debut at Mumbai FC youth team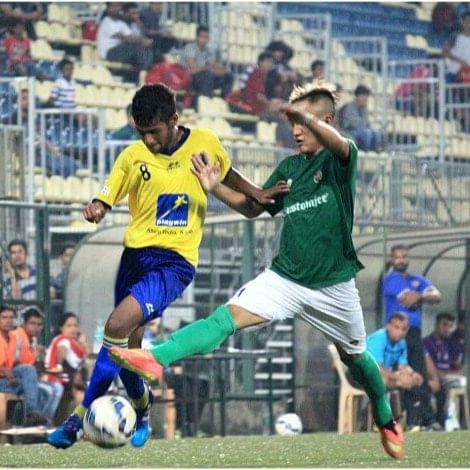 After passing out from school, Vinil learned of an opportunity at the then Mumbai FC age-group team. He appeared for the trials and was selected to play for their U-15 side. It was then that the young boy came in close contact with their senior team. Mumbai's senior side at that time was a highly-rated one, with several top names on their list. Current NorthEast United coach Khalid Jamil was their boss.
Training with the likes of the experienced players, Vinil Poojary made good progress. He earned promotion to the U-18 side and was on the verge of making it to the first-team. Unfortunately, that was the season Mumbai FC were relegated from the I-League, after which they also got disbanded in 2017.
For someone like Vinil Poojary, who had spent years with the Mumbai-based club, it was a rough period. But, his talent had already been recognized by coach Arshad Hussain at the club. After Mumbai's disbanding, Hussain was picked as the assistant coach by then newly-appointed Ozone FC head coach David Booth. It was Hussain who brought along Vinil for trials for their senior side.
Senior breakthrough at Ozone FC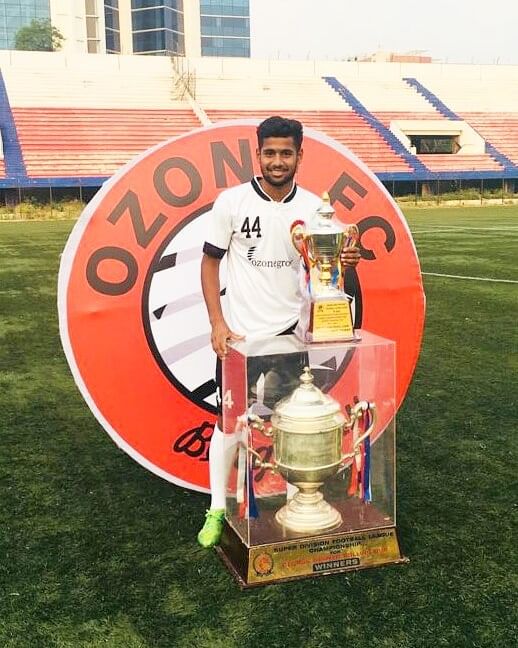 The player took it with both hands and impressed the coaches at the Bengaluru-based side. He was immediately signed on a professional contract by the club. Playing under a coach like Booth turned out to be a big positive for him.
"At that time, Ozone FC boasted of the likes of Chika Wali and Laxmikant Kattimani. I got a chance to improve my game there and learn from these players," says Vinil Poojary. His efforts were acknowledged by the staff and the talented attacker made it to their Second Division League starting XI regularly. That certainly was a good point in his career.
As he progressed, Vinil Poojary decided to take a step up in his career. Subsequently, in 2018, he appeared for trials at Goan side Churchill Brothers. Petre Gigiu had been recently appointed as their new head coach back then.
"On the final day of trials, we had a practice match and I scored a goal. That earned me a two-season contract with Churchill Brothers," recalls Vinil Poojary.
The process of learning and improvising his game continued with the Red Machines. "Willis Plaza was one of the top players at the club. He along with players like Nallappan Mohanraj and Israil Gurung helped me a lot, not just on the pitch but even off it."
After making four appearances in his debut season, the 23-year-old produced an even better second season. Scoring against Aizawl FC and NEROCA FC, he gained a lot of confidence during Bernardo Tavares' reign. Happy with the progress and life at the club, Vinil Poojary signed a contract extension in 2020.
Memorable I-League 2020-21 Season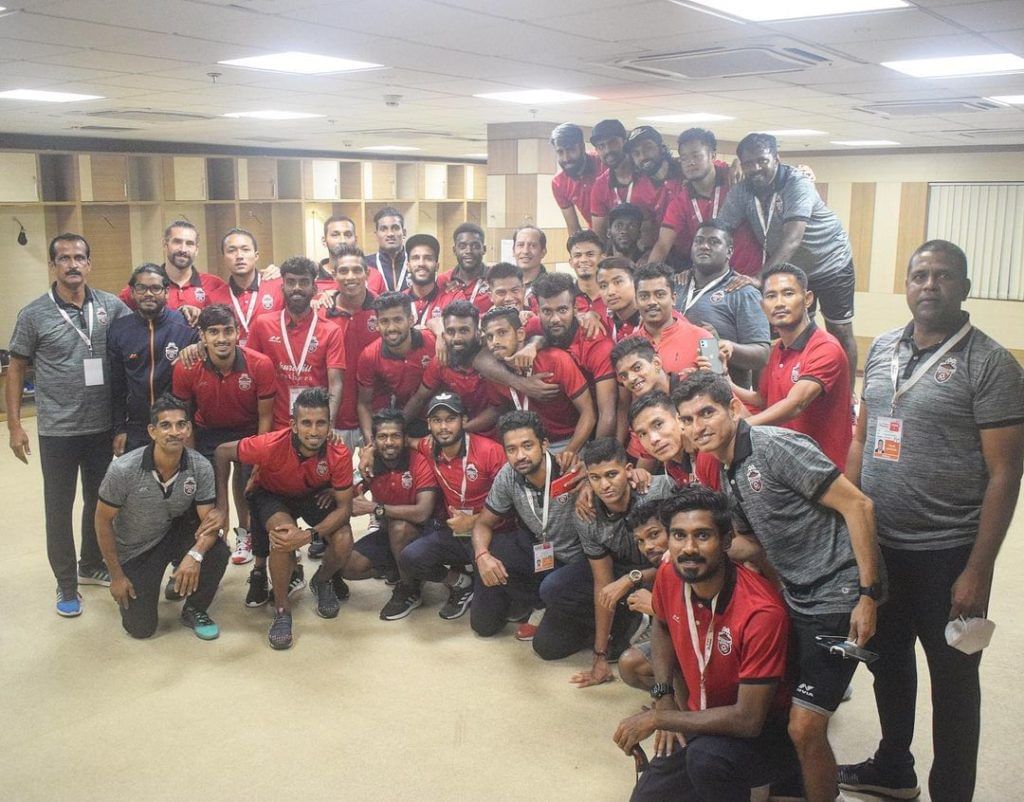 In what was a rather odd season in I-League history, the 2020-21 campaign too was a memorable one for him. Churchill dominated the league for the majority of the season. Unfortunately, they fell short of the title, losing out to Gokulam Kerala in the end. Nevertheless, Poojary established himself as an important first-team player under Fernando Santiago Varela.
"Varela is one of the most hardworking coaches," says Vinil. "He reads the opponents really well and that helped us a lot to finish high during the season."
Now, with an eye on playing in the premier division of the country, the winger is constantly training during the lockdown. Speaking of his ambitions, he quoted, "My ultimate aim is to play in the ISL. But, it is important to have a good time in the I-League first. If you look at players like Akash Mishra, Asish Rai and Rahul KP, they all delivered good performance in the I-League before being called-up to the ISL.
"Yes, there is a difference between the two leagues," he continued. "It is one thing to be a bench player in ISL and another to start each and every game in the I-League. ISL is good because of its professionalism. But, it is a good thing to perform well in the ISL with all the top foreign players. After all, that is imperative for those who are to play in the national team," he added.
Being a versatile attacker, who can slot in on both wings, Vinil Poojary revealed the players he looks up to in his position. "Nikhil is an obvious pick for me, but I also admire the style of Halicharan Narzary," he quoted.
Despite having offers from ISL clubs last season, the winger decided to stay put to gain some more playing time in the I-League. At 23, he now looks confident and is hungry to unleash his potential in the ISL next season.
For more updates, follow Khel Now on Twitter, Instagram and join our community on Telegram.