Indian Football
Report: IFA wishes to host I-League as well as 2nd Division tournament
By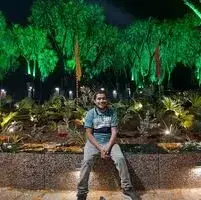 Rutvij Joshi
The West Bengal FA is awaiting an approval from the state government to host the competitions.
The Indian Football Association (IFA) has proposed to host the upcoming mini 2nd Division tournament as well as the upcoming season of the I-League, the secretary of West Bengal FA Joydeep Mukherjee confirmed on Wednesday.
Kolkata is in pole position to host the upcoming edition of the I-League amidst the coronavirus pandemic depending upon clearance from the West Bengal Government. Now, they have expressed their wish to host the 2nd Division tournament as well. The Karnataka State Football Association and Delhi Football Association have also shown interest to host the tournament.
"We will like to host all the matches but it's subject to the (West Bengal) government's approval. We will take the preparation as per their guidelines," IFA secretary Mukherjee said, who was the recipient of the inaugural Best Administrator Award by Mohun Bagan on Wednesday.
Mukherjee has already had two rounds of meetings with the state government and a review would be done next month. The All India Football Federation (AIFF) recently ranked the West Bengal FA as #1 in the Performance Assessment, with the state scoring 9.9 out of possible 10.
Speaking on the achievement, he said, "It's a team work, one individual cannot achieve this big. Awards like these are a big motivation to drive you further. The target is to keep our number one ranking intact."
ALSO READ: Revealed: The best state football Association in India
Joydeep Mukherjee, who took charge of the IFA as General Secretary last year, pledged to develop youth and women's football in the state.
"Women's football has been in a neglected state and we have to develop that alongside youth football and conduct more tournaments at district level," he quoted via Press Trust of India.
Apart from the I-League and 2nd Division tournament, IFA is also keen to host the upcoming season of Calcutta Football League (CFL) from October to May and efforts are being taken to get the approval from the state Government.
For more updates, follow Khel Now on Facebook, Twitter, Instagram, Youtube and join our community on Telegram.