These are some of the most popular figures etched in the club's rich history.
Imagine Florentino Perez or Johan Cruyff not joining Real Madrid or Barcelona respectively? Imagine Sir Alex Ferguson not getting the hot-seat at Old Trafford. What would football be to these clubs then? In this piece, we try and draw up 10 such illuminating men who transformed one of the greatest clubs in India, Mohun Bagan, with their dedication, their efforts on the pitch and even while coaching them.
Here are the 10 defining personalities (Descending order of birth dates):
10. Jose Ramirez Barreto (1976) (Joga Bonito)
What's football without a little Brazilian flair, a step-over and a curled shot into the top corner? Well, Jose Ramirez Barreto brought all that and more to Mohun Bagan in 1999, scoring 156 times in 180 appearances at a strike rate that would put any striker to shame. After a stint with Malaysian club Penang FA and Mahindra United, Barreto re-signed for Bagan in June 2006 for a then-record signing fee in Indian football, ₹60 lacs.
He's the all-time top scorer of the club with 228 goals and the highest goal-scorer in the national league for the club with 94 goals.
Trivia: In early 2000s, a Mohun Bagan fan mortgaged his house to raise funds for signing Jose Ramirez Barreto.
9. Chima Okorie (1968) (The Sniper)
Modification in the constitution of the club was made and Chima Okorie was welcomed with open arms at Mohun Bagan as the first foreign player to play a full season for the club. Such was the prowess of this man that even Mohun Bagan players, while he was playing for East Bengal, recommended his name strongly. Nigerian, well-built, fast and sharp in front of the goal, Okorie rose the steps faster than any foreigner had.
He played for two seasons starting in 1991 and after stints in England, Norway and Denmark, returned to Mohun Bagan in 1997 and helped the club win its first National Football League title.
Trivia: Styles didn't matter. Okorie scored for Mohun Bagan, East Bengal and Mohammedan SC in truckloads, netting nearly 350 times.
8. Subrata Bhattacharya (1953) (The Local Boy)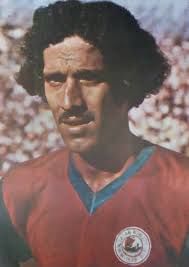 Affectionately called the 'Ghorer Chhele,' Subrata Bhattacharya is synonymous to Mohun Bagan. Captain of the team that played arguably the biggest game in history of the club, Bhattarcharya fought New York Cosmos like a warrior, ensuring the match ended with scores level. Under his able captaincy, Mohun Bagan won the 'Triple crown' (Durand, Rovers & Shield) in 1977.
After starting his career at BNR, he gave away his entire life to Mohun Bagan, playing for the side for 17 years. Him against Chima Okorie (who was then at East Bengal) was the talking point in Indian football in those times.
Trivia: Subrata Bhattacharya is the highest-scoring defender for Mohun Bagan, netting 41 times in crucial junctures.
7. Chuni Goswami (1938) (The Viv Richards)
One of the rare men in Indian football to play for just one club, Goswami was a Green and Maroon through and through. Goswami joined Mohun Bagan in 1946 at eight and was spotted by Balaidas Chatterjee. He was part of the junior squad till 1953 and was then promoted to the senior team in 1954. He continued playing for Mohun Bagan till his retirement in 1968. Captain of the national team that won the gold at Asian Games in 1962 and silver at 1964 Asian Games, he will always be remembered for his close control and dribbling.
He captained the Bengal cricket team in the Ranji Trophy and played the finals twice. Moreover, he was adjudged the Best Striker of Asia in 1962 and received Arjuna Award in 1963 and Padma Shri in 1983.
Trivia: Chuni Goswami rejected an offer from Tottenham Hotspur to play in the English top-flight.
6. Jarnail Singh (1936) (The Braveheart)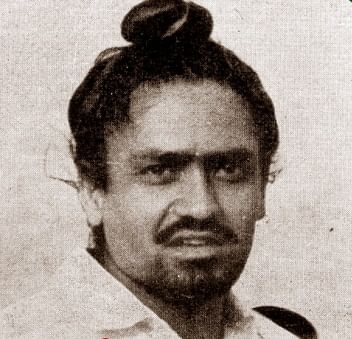 Signed for Rajasthan FC, Jarnail was one of a kind. One of the fiercest defenders India ever produced, Jarnail played for the Mariners from 1959-68 and captained the national team from 1965-67. You may have seen Anil Kumble bowl with stitches, but here's a man who played a semi-final and final at continental championships out of position and with six stitches on his head and won them for his team with goals.
Jarnail played as a forward to help the national team in the semi-final and final of the 1962 Asian Games. He scored goals in both the semis and the finals, after having suffered six stitches on his forehead due to an injury. To make the story even better, the goal in the final against Korea was scored off his head.
Trivia: Only Indian footballer to be selected as the captain of the Asian All-star Football Team in 1966.
5. Amal Dutta (1930) (The Man Behind The Scenes)
The man behind the scenes, we won't be flawed if we say Dutta revolutionised football in India. He changed the way the game was played, bringing the concept of over-lapping full-backs to India. Bhabani Roy thrived like fish in water under him and became one of the greatest full-backs India ever produced. He played for and coached East Bengal, but that didn't stop him from committing to Mohun Bagan for a long period.
After a brief lull, Amal Dutta joined Mohun Bagan in 1997 and used the 3-4-3, famously known as the 'Diamond.' Four CFL titles, four IFA Shield titles, three Federation Cups, two Durand Cups, DCM Trophy, Airlines Gold Cup, Sikkim Governors Gold Cup and Nehru Trophy – write off these feats at your own peril!
Trivia: First 'pro' coach of India, Amal Dutta left job at Railways and did coaching full-time and took a one-year course under FA.
4. Sailen Manna (1924) (The Flawless)
Do we need to say anything more than the fact that he was named the 'Player of the Millennium' by AIFF in 2000? That too in a millennium that featured stalwarts like Chuni Goswami, Krishanu Dey, P.K. Banerjee, Subrata Bhattacharya and more! He was flawless. Mistakes and Manna were not read in the same sentence. Considered as one of the finest defenders India ever produced, he represented and captained the nation in different international competitions including Olympics and Asian Games.
Manna joined the club in 1942 and continued playing for them for 19 years till he retired in 1960. He captained the side from 1950 to 1955. India won the 1951 Asian Games Gold medal under his leadership and won the Quandrangular Tournament for three consecutive years from 1952 to 1954.
Trivia: Sailen Manna was named in the list of the 10 best captains of the world by English FA in 1953.
3. Dr. Talimeran Ao (1918) (The Harbinger)
Northeast India is providing India one star after another, but in that day and age, it was just Dr. Talimeran Ao. He joined the club in 1943, but grew into his own in a couple of years. Playing alongside Anil Dey in midfield, Ao formed one of the strongest midfield duos in Asia. He captained the Green & Maroons in 1948 and 1949. In 1948, a year after India won its Independence, the Indian football team participated in summer Olympics. Dr. Ao was selected as the captain of the team and was the flag-bearer of the Indian contingent.
He featured in one of the greatest Mohun Bagan sides in the 40s, alongside Dey and Sailen Manna, winning loads of trophies. In 1951, he played against foreign teams like Philippines, France, Hong Kong, Singapore, Myanmar and Japan.
Trivia: After retiring, he completed MBBS from RG Kar College and returned to Nagaland and became the director of Nagaland Health Service in 1978.
2. Dhiren Dey (1911) (The Amit Shah)
It takes an astute man to make his place in the footballing folklore having not kicked the ball professionally and India has seen few with the acumen of Dey. A sophisticated official who harped on serious regime for players, Dey brought a lot of professionalism to the sport. He joined as the Executive Committee Member and was appointed the Assistant General Secretary of Mohun Bagan from 1959 to 1977. He became the General Secretary of the club till 1990 and then assumed the President post until his death in 1993.
He was the main architect who brought 'Black Pearl' Pele and his team New York Cosmos to Kolkata in 1977 to play Mohun Bagan. As they say, the rest in history.
Trivia: Dhiren Dey had joined Mohun Bagan as a cricketer in 1942.
1. Gostha Pal (1896) (Chinese Wall)
Gostha Pal was India's first true footballing star. Joining Mohun Bagan in 1913 at just 17 years of age, he was noticed as a special talent. He made his first official appearance against Black Watch in 1913, and impressed everyone with his fearless defending. He played for the Mariners for 23 years – something most current footballers will not relate to. Further, he also captained the side for five years, starting in 1921 and was the captain of the team that the IFA sent to Sri Lanka in 1933.
The first Indian footballer to be awarded the Padma Shri in 1962, Pal was conferred the Mohun Bagan Ratna posthumously in 2004.
Trivia: There's a Gostha Pal Sarani at Maidan, Kolkata.
For more updates, follow Khel Now on Facebook, Twitter, Instagram, Youtube and join our community on Telegram.