The 25-year-old was once a Lions fan watching from the stands and went on to feature for the team last season.
Chennai City FC are known for presenting opportunities to young Tamil Nadu players in their squad, a trend they have maintained since their debut campaign in the I-League in 2016. In their four years of existence in the I-League, the Coimbatore outfit have produced a handful of stars from the southern coastal state. ATK duo Michael Soosairaj and Michael Regin and Chennaiyin midfielder Edwin Sydney Vanspaul all previously plied their trade for Chennai City once. Today, we look at another talented player from the club – 25-year-old versatile forward Jockson Dhas.
Jockson, like former Lions Soosairaj and Regin, hails from the coastal town of Thoothoor in Kanyakumari district. He played 14 out of 16 I-League games last season, before the premature end of the campaign due to the ongoing coronavirus pandemic.
Factfile
Full Name: Jockson Dhas
Age: 25
Date of Birth: 09/04/1995
Height: 182 cm
Position: Forward
Background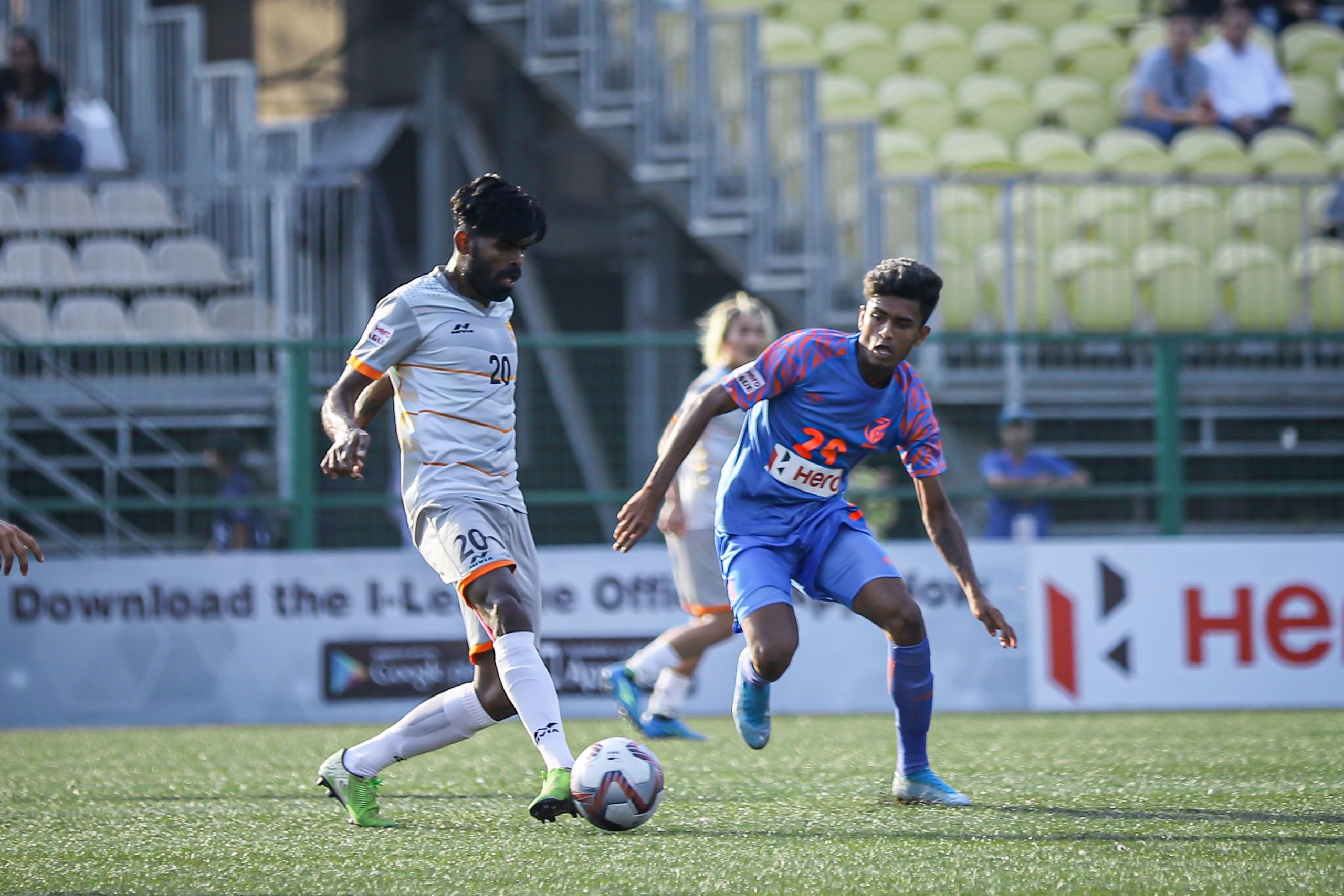 Coming from the coastal town of Thoothoor, Jockson didn't have any academy near his neighbourhood while growing up. His love for the game started after watching others play and his first major step towards a career in football was when he joined St. Joseph's College in Trichy. He was coached by Mr. Inbamani at the college and after a lot of struggle he made it into the Tamil Nadu Santosh Trophy team.
That said, Jockson Dhas represented Tamil Nadu in the 71st edition of the Santosh Trophy in the year 2017, where he scored a goal and assisted another in three games. After that, football came to a halt, as there was nothing to offer with the local league not being played for two years in the state. Following that he rook up a job in the fishing industry for a year.
Then, in the year 2019, he impressed Akbar Nawas at a trial and soon he was picked up by the then defending champions and thus began his baby steps in professional football.
Further, Jockson made his I-League debut against TRAU FC as Chennai City won the game by a solitary goal. However, his first contribution to the team came against NEROCA FC at home, when he provided a sublime assist. He went on to deliver a couple more assists against the eventual champions Mohun Bagan and Indian Arrows.
Positives
Jockson's main traits are his blistering pace and his ability to run at defences. Moreover, Chennai City head coach Akbar Nawas believed in his talent and handed him the much-awaited debut against TRAU. The 25-year-old is naturally a left winger who likes to cut in. However, with the departure of Pedro Manzi and Fito Miranda's return from injury, he was played as a striker. As the season progressed he grew in confidence and formed a partnership with Miranda, as both of them often switched positions.
Aspects to Improve
One of the biggest issues with Jockson Dhas is his decision-making ability and lack of tactical awareness. He likes to dribble with the ball, but his inexperience at the highest level is a setback for him personally. The winger often struggles to make the right decisions while passing the ball or attempting a shot.
Similar to
Jockson's style of play is similar to that of India and FC Goa forward Manvir Singh. Manvir's ability to swap positions with teammates and his blistering pace helps open up opposition defences.
Future
There has always been a complaint about Indian forwards not getting enough minutes at the highest level. However, despite his inexperience, Jockson Dhas received plenty of game-time at Chennai City. With a need for more quality forwards in the national team, this has been a welcome move in Indian football. As for Jockson Dhas, to get a national team call-up is a distant dream and he must first perform consistently at the highest level hereon.
For more updates, follow Khel Now on Twitter, Instagram and join our community on Telegram.