The 19-year-old is one of the few midfielders in Indian football with a creative sense as well as a physical aspect in his game.
You know how there are some footballers with a clean first touch and you know there's talent for bigger and better things? That ladies and gentlemen, is Ayush Adhikari for you. You watch him and he consumes you with his maturity beyond years. Ayush, a Delhi boy, is currently plying his trade for Indian Arrows, the AIFF development side in the I-league.
Khel Now takes an in-depth look at one of the most exciting youngsters in India at the moment.
Scouting Report
Name: Ayush Adhikari
Age: 19
Date of Birth: 30 July 2000
Position: Midfielder
Background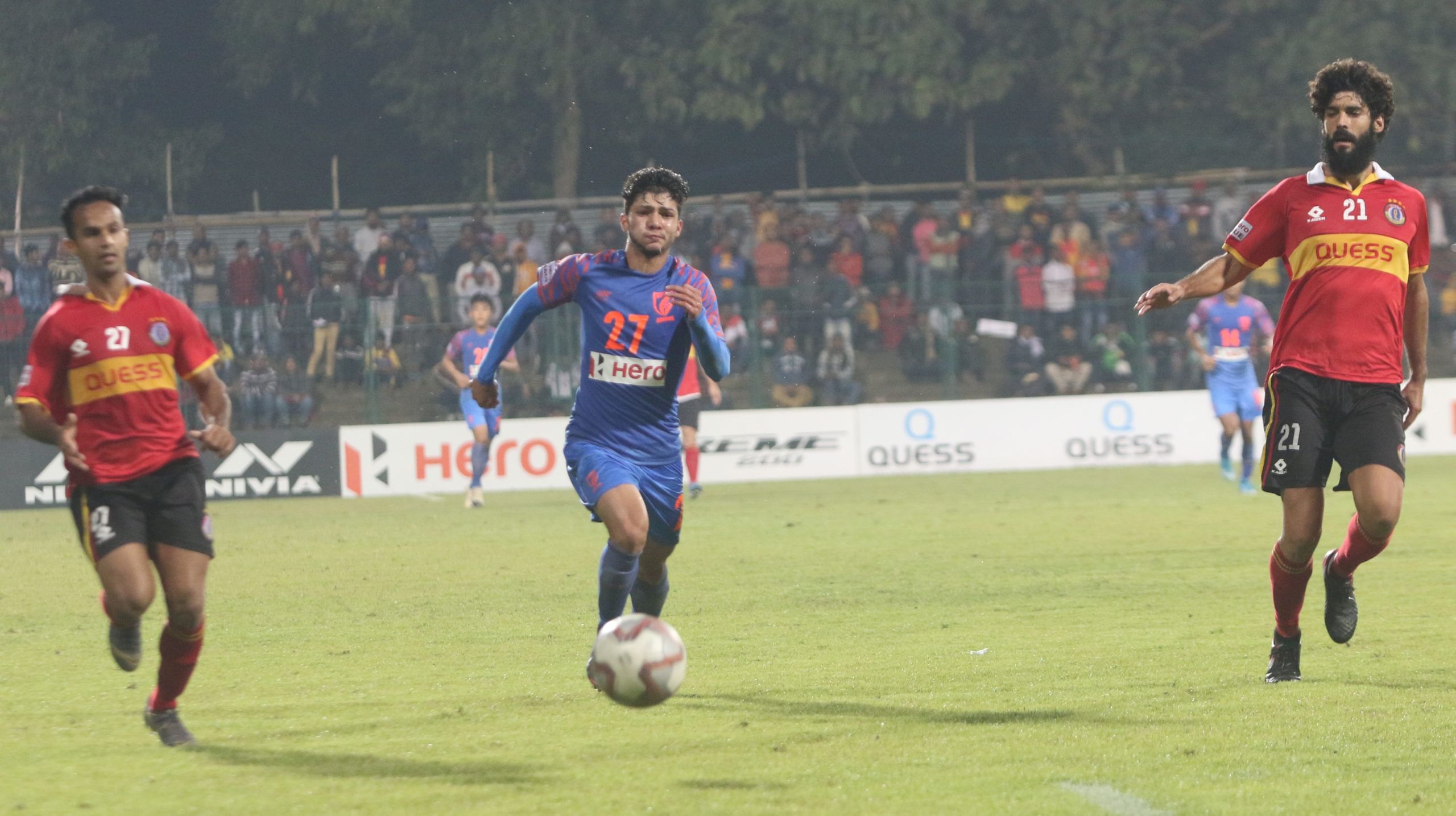 Ayush Adhikari started playing the game when he was seven. His is a sports family and the motivation to play was never amiss. His father is a football coach at a local academy and the son took the game like fish to water at an early age. Football came naturally to him as there was always a ball at home. His father once spotted him playing with his friends and took him to his academy, where he started honing his skills. Ayush loved the atmosphere there and fell in love with football.
After that, there was no looking back for the young lad. He impressed for Delhi state in the U-14 trials, getting selected for the U Dream Football programme that earned him a ticket on a flight to Germany. After putting in hard work for four long years at academies in Bitburg and Hoffenheim, Ayush Adhikari was transformed into the player he is today.
After returning, he signed for Ozone FC and represented Delhi in Santosh Trophy, emerging as the highest scorer of the tournament. The talent and numbers did not go unnoticed, as he was lapped up by ISL club Kerala Blasters. He was then loaned to Arrows to get more playing time, something he lapped up with both hands.
Positives
Ayush's close control and vision is beyond his age. Confident on the ball, give him a pocket of space and he would make the most of it. Some of his passes to Rohit Danu and Vikram Partap Singh were absolutely European – a testament to his time in Germany.
He grabbed a few eyeballs while playing for Ozone and was subsequently called to play for Delhi in the Santosh Trophy. In 2018-19, he finished as the top scorer of the tournament alongside Arif Shaikh of Maharashtra, both scoring six goals each. That says that he can be a mean goal-scorer as well, when played in the right system and given freedom to bombard into the box.
Aspects to Improve
The youngster needs to reduce the time of his decision-making, letting the ball leave his feet quicker at times to help his team better. Ayush also needs to work on his free-kicks. While his curve is unquestionably strong, he will need a lot of training sessions to master the art of free-kicks and become a real force. His touch, however, gives a lot of hope in this respect. Some of his attempts for the Arrows were commendable.
Similar to
This is a tough one. While he's got a little flair of both Sahal Abdul Samad and Brandon Fernandes, physically, he's more robust than both. He's more in the mould of the all-action midfielder who wriggles his way out of situations and finds his strikers. Farukh Choudhary comes close, but there's still difference. Ayush, if he continues to work both on his body and skill set, can become a high-octane creative midfielder who's physical as well, something in the mould of Xabi Alonso, playing higher up the pitch.
Future
Albeit all strengths, Ayush needs to work harder in order to earn game time in the ISL, as players like him need time on the pitch to get better. Their talent hones only in match situations and enthrals audiences. He is yet to figure his future but has a bright one ahead, only if he picks the right route – of hard work and perseverance.
For more football updates, follow Khel Now on Twitter, Instagram and join our community on Telegram.