The 19-year-old attacker is one of the highly-rated youngsters in the Northeast.
Coming up from the stables of Shillong Lajong, one of India's finest youth academies, Phrangki Buam is currently making his name in the colours of Bengaluru United. Hailed as one of the sensational starlets of the Lajong academy, Buam has gained even more maturity with his goalscoring exploits in the Shillong Premier League (SPL), I-League and now in the I-League 2nd Division.
Coming from a family where football is a staple, the youngster was always inclined towards sports. Last season when he featured for Lajong in the SPL, he went up against his uncle Ebormi who was playing for debutants Ryntih FC, proving how football truly runs in their blood.
Scouting Report
Name: Phrangki Buam
Age: 19
Date of Birth: December 16, 2000
Position: Central Attacking Midfielder/ Centre Forward
Background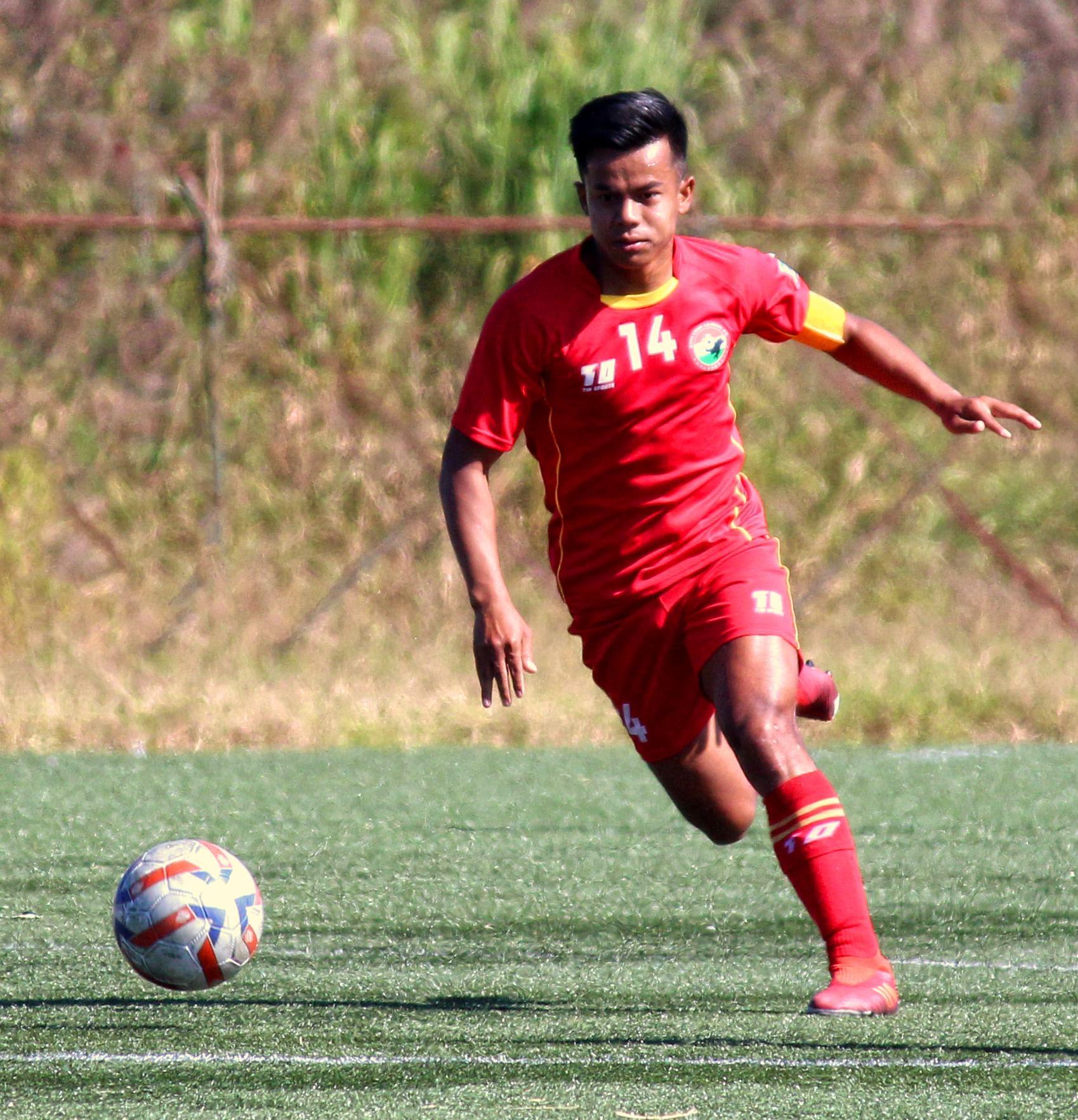 Hailing from Meghalaya, Phrangki Buam started his career at erstwhile Royal Wahingdoh. At the start, he was with their U-16 side and gradually as he performed well, he was promoted to their U-18 team. But, in 2017, he followed his boyhood coach Bobby Lyngdoh Nongbet to Shillong Lajong.
In 2018, Buam went on to inspire Lajong to win the U-18 Youth League — the current Elite League. His ability to run past defenders at will, create and score from half-chances, made him a metronome for Lajong. Moreover, that year, the management decided to play with an all-Indian lineup in the I-League.
Lajong fielded a team full of youngsters with the average age of the whole squad being only 19. While some of the players struggled, some did find their feet. Buam was among the latter, as he scored six goals in that campaign, which made him the third-highest Indian goalscorer in the league and the highest for Lajong.
The relatively inexperienced forward was fearless with his take-ons and formed a great combination with teammates Samuel Kynshi and Naorem Mahesh Singh in attack. Although, Lajong were relegated, Buam's exploits as a youngster in his first season in the I-League were admirable.
Positives
The 19-year-old's primary strength is his fearless attitude. Buam does not care who he is up against. He always believes in his abilities when on the field.
Adding to that, he is currently featuring as a quintessential No. 10 at Bengaluru United. However, at Lajong, he has shown how he can also play on the left flank and even behind the primary striker. Therefore, his versatility in the attacking third makes him a great option for any coach.
Furthermore, Buam is a beaming light of positivity, as he always cares about his teammates and even at this tender age, he has shown the maturity of keeping the club ahead under any circumstances. At Bengaluru United, he has highly impressed assistant coach Gouramangi Singh.
The former India international told Khel Now, "He did really well for us in our 2nd Division campaign. He has a great work-rate and even scored a few goals. He's a proper team player who just loves training and always plays with a smile. A player who any coach will like to have in his team."
ALSO READ: Scouting Report- Emanuel Lalchhanchhuaha: Bengaluru FC's midfield prodigy
Aspects to Improve
Coming to his growth and development, Buam needs to work on his physical attributes. The youngster may have the pace to shine, but he still needs a lot of work on his physique to be at par with some of the top defenders.
Buam also needs to develop his decision-making in the final third. He often fizzles out under pressure and fails to pick out the right pass. Considering he is only 19, he can develop on these aspects in the future.
Future
Currently, at FC Bengaluru United, Phrangki Buam is one of the important figures in the team and will hope to inspire them in the upcoming 2nd Division mini-tournament that is to be held in Kolkata.
His consistent performances have already caught the eye of several I-League and Indian Super League clubs, but Buam has always valued his game time ahead of anything else, so a move to an I-League outfit in the upcoming season may well be on the cards for the youngster.
For more updates, follow Khel Now on Twitter, and Instagram and join our community on Telegram.