The young forward is shaping up to be the next big thing in Indian football.
Himanshu Jangra is fast becoming a very well recognised name in the Indian football sphere. Hailing from Hisar, Haryana, the 15-year-old has already excelled in the U-15 category for India, under the expert guidance of Bibiano Fernandes.
The youngster is currently employed by I-League side Punjab FC and at a very young age, has already started a few games for the Warriors. He is a favourite among the supporters of the club, who understand his potential and believe that he will definitely be a star in the future for India.
Understandably, he is on the radar of several Indian Super League clubs as well, who are looking to bolster their ranks with homegrown attacking talent. Here is a scouting report on Punjab FC's hot property, Himanshu Jangra:
Scouting Report
Name: Himanshu Jangra
Age: 15
Birth Date: 21st July, 2004
Position: Forward
Background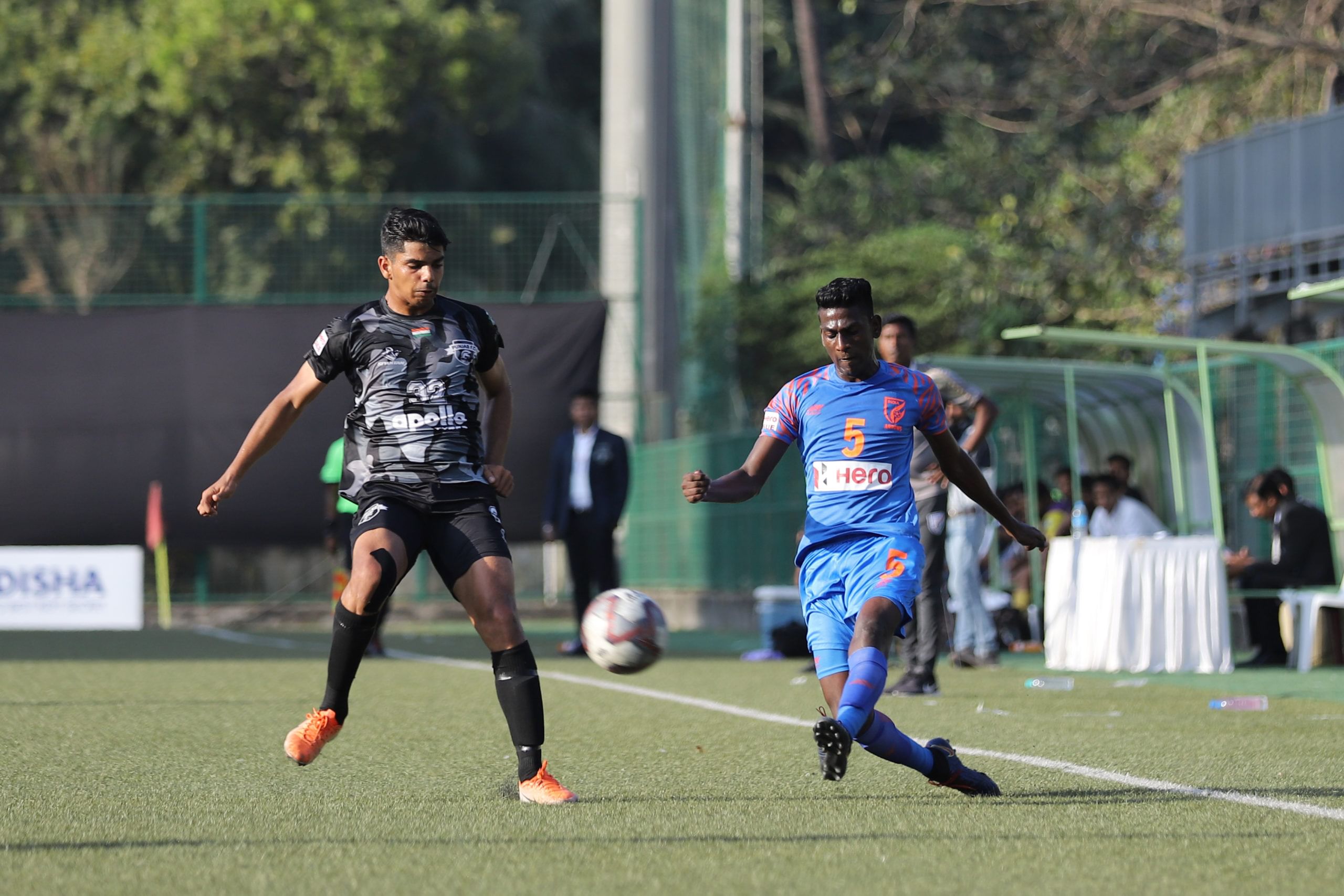 Himanshu Jangra is a product of the highly-rated Minerva Punjab academy which has produced brilliant young players in recent years. He embodies a total football mentality that is being inculcated in the upcoming youngsters.
Himanshu featured for Punjab FC's reserves side in the I-League 2nd Division where he scored two goals in a solitary appearance against AU Rajasthan. Impressing everyone by his performance, the attacker earned promotion to the senior side playing in the I-League where he made five appearances, which is impressive for his age.
His most prolific performances have come while representing India's developmental side, the U-15s. The 15-year-old was the elegant in the 2019 SAFF U-15 Championship, where he scored seven goals that included two hat-tricks as he also secured the golden boot in the process.
Positives
Himanshu Jangra has all the qualities of a modern day striker, someone who can not only run behind the channels, but also use his frame to protect the ball and contribute in the build-up play. He also possesses an impressive pace that makes him a threat while playing down the wings.
One of the main assets that he has is his positional awareness inside the box and heading capabilities. For instance, he scored a hat-trick of headers in one of the fixtures during the 2019 SAFF Championships in a 4-0 victory over Bangladesh.
Himanshu is a versatile attacker who can play not only as a No. 9, but also as a wing-forward from the left-flank. Moreover, Bibiano Fernandes had also utilised the forward in an attacking-midfield role, playing as a pivot between the defence and the forward line. With a mentality like that, Jangra has all the capabilities to turn into an all-round attacker.
Aspects to Improve and Future
While Himanshu Jangra is still very young and possesses a total football mentality, he should continue focusing on all the aspects of his game instead of merely mastering one. At times, the attacker is found short of precision in his passing and gives the ball away cheaply in the build-up.
On top of that, Himanshu also needs to capitalise on his positional awareness and polish his finishing skills. While already being a good header of the ball, the striker can improve upon finishing from both feet, especially from outside the box.
His future is full of opportunities and potential. At 15, the Haryana-born has already made five appearances in the I-League and has landed himself on the radar of several top clubs in India, especially from the ISL. It is a matter of time before he finds himself on the roster of any of the ISL teams.
Similar to
At present, Himashu Jangra displays qualities similar to Manvir Singh. The FC Goa forward can also put a shift in either a target-man role or a forward on the wings. He is also adept at aerial duels and can hold up the ball well during build-up play.
To Himanshu's advantage, he possesses a total football mentality, and can also be employed in a midfield role. With so much time and potential in his side, Jangra is sure to develop his game and possibly surpass Manvir Singh, or any other striker in India for that matter.
Will the teenager be the solution to India's growing shortage of clinical strikers? Only time will tell. However, one thing is for sure, Himanshu Jangra is definitely a star in the making for India.
For more updates, follow Khel Now on Facebook, Twitter, Instagram, Youtube and join our community on Telegram.