The 23-year-old has shown glimpses of his talent playing for the Snow Leopards in the I-League.
Hailing from West Bengal, Ritwik Das made his name in the Valley playing for Real Kashmir. The midfielder has grown in stature ever since joining the Snow Leopards.
The 23-year-old always managed to put on a great shift whenever he came on for David Robertson's side. Ritwik Das did not make the first-team regularly, but he was always the Scotsman's first-choice change when he wanted to add more attacking intent to his side's build-up.
Name: Ritwik Das
Age: 23
Date of Birth: December 14, 1996
Position: Attacking midfielder/Right Midfielder
Background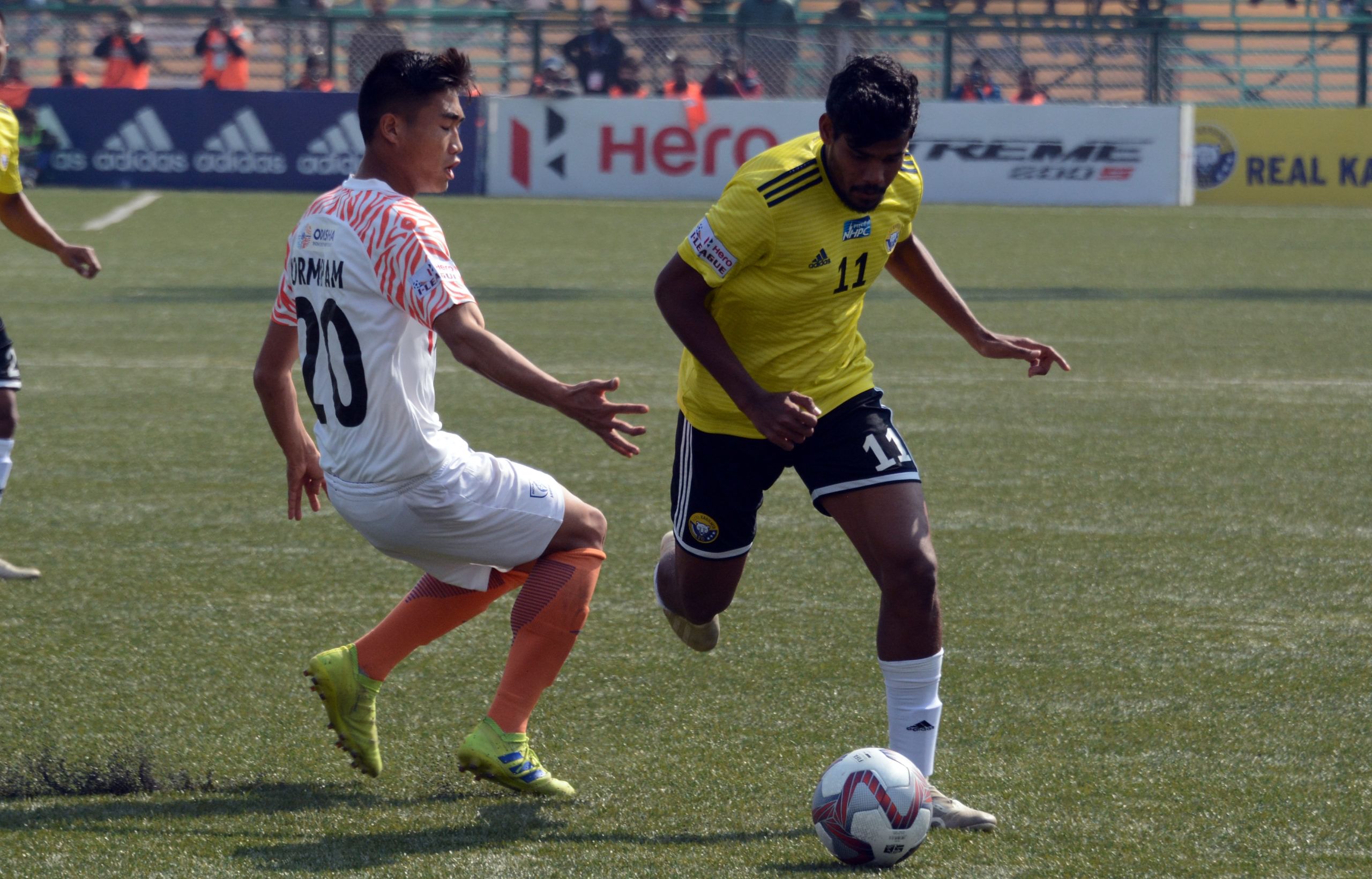 The Asansol-born young midfielder joined the Mohun Bagan academy at a very early age and learned the ropes under the tutelage of coaches like Shankarlal Chakraborty, Arghya Majumder and others.
He grew in stature in West Bengal plying his trade for Calcutta Football League clubs like Calcutta Customs and Kalighat MS, before moving to the then I-League 2nd Division side Real Kashmir in 2017. He impressed the officials at the club trials at the SAI West Bengal camp before signing a contract with the Snow Leopards and eventually played a big role in their promotion to the I-League that season.
Das continued his progress under David Robertson in the I-League and he adjusted to the coach's demands and played in various positions.
The 23-year-old was used mostly as an impact substitute and always made a mark in his team's build-up. Das' versatility and hard-working spirit made him a fan-favourite among the fanatics in the Valley.
Positives
It is not usual for a Bengali player to ply his trade away from the buzz of Maidan. Yet, Ritwik Kumar Das made a name for himself in the Valley's extreme conditions bossing a lot of difficulties, which shows his determination and mental strength as a youngster.
Das is known for his blistering pace and his ability to thrive in pressure situations. The 23-year old also likes to help out the backline, which gave Robertson the option to play him as a right-back. Despite being out of position, Ritwik Das fared quite well.
Apart from registering two assists in the I-League in 11 outings last season, he also featured in the Durand Cup which was held in Kolkata in 2019. The Snow Leopards made a run to the semi-finals and went head-on against Mohun Bagan, before getting knocked out in extra-time.
Aspects to Improve
Das has gained plenty of experience over the last three years and it will help him a lot in the future. However, he is still in his early days and there are a lot of areas he needs to improve.
Physicality is the first aspect which he needs to work on if he wants to play as a right midfielder or even as a full-back regularly. He is often overpowered by stronger opponents in wide areas and needs to build some muscle to take the next step in his career.
Secondly, he can improve a lot on his crossing. Das, with his blistering pace and trickery, can be a threat on the right flank, but without the final pass all his efforts go in vain.
Similar to
Ritwik Das has a charismatic attitude which makes him likeable for all. Also, his versatility makes him very similar to Mandar Rao Dessai. The Goan also started out as a winger and then gradually turned into a full-back.
Future
For the past couple of years, Ritwik Das has plied his trade for Real Kashmir under the tutelage of head coach David Robertson and in these years, he has honed his skills as a player. He is now ready to take the next step in his career, but should choose a destination where he can get game-time regularly.
For more updates, follow Khel Now on Twitter, Instagram and join our community on Telegram.