The midfielder spoke about FC Goa, Indian football team, ambitions ahead of ISL 2021-22 and more.
Nobody needs to be told about how important Brandon Fernandes is, for FC Goa and the Indian football team. The midfielder is the primary creative force of both teams, and lights the field up with his performances more often that not. The 2020-21 season was no different, as his effort played an important role in the Gaurs' Indian Super League (ISL) and AFC Champions League (ACL) campaigns. He also did well for the Blue Tigers in the FIFA World Cup 2022 Qualifiers in June.
In a recent conversation with Khel Now, Brandon Fernandes spoke about the 2020-21 season and hopes for the upcoming campaign with FC Goa. The midfielder also revealed details about his comeback from injuries, working with Juan Ferrando at Goa, and the experience gained in the FIFA World Cup 2022 Qualifiers.
Q. Tell us about your reflections on last season with FC Goa?
Brandon Fernandes: Initially the season was not as great as I wanted due to injuries. But even after injuries, I managed to end season very well. It was a good season for me in ISL, AFC Champions League and also with the national team, but, I still believe that I could have done it better.
Q. You struggled a bit with injuries last season. How difficult was it to be in and out of the team?
Brandon Fernandes: It is always difficult when you get injured as you miss lots of training sessions and get off the track. Also, you have to get motivated and keep that hunger to get back on track. I have that hunger and kept myself motivated. I work a lot with my physios and medical team helped me a lot to get back. And also, all the positivity around has helped me to perform well even after injuries.
Q. How has been your experience working with Juan Ferrando?
Brandon Fernandes: Every coach for me is different. They have different way of thinking about the game and the way to see football. Juan Fernando is a typical Spanish coach and it is nice to play under him because he has his own philosophy. I have good experience under him and as long as he is there, I think it will nice to play under him.
Q. Tell us about your experience of playing in the AFC Champions League?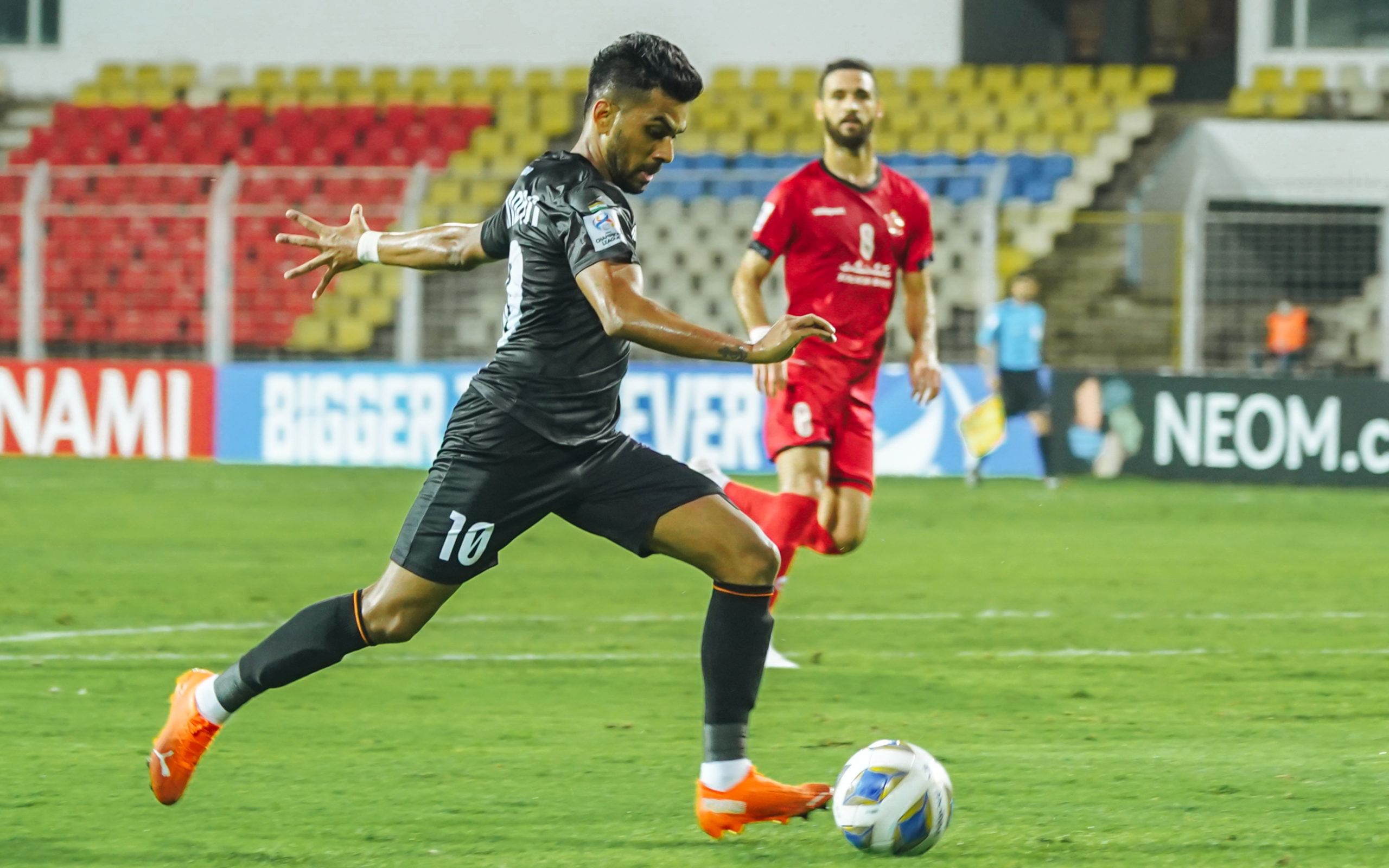 "It was one of the best experience in my football career. The competition level was very high and those types of matches are going to make us better as a player. I wish to play Champions League again. It will raise our level when we play such types of opponents."
Q. Tell us about Edu Bedia's goal, which was the first by an Indian club in the AFC Champions League?
Brandon Fernandes: It was a great feeling. It was a goal from the training sessions which we executed in the match. We got that goal against last season's runners-up. They (Persepolis) were a very good side and to score against such side is a big achievement for us.
Q. You have now set the benchmark for other Indian clubs in Asia. What do you think Indian clubs need to do to perform better on the continent?
Brandon Fernandes: We wanted to show that we can play good football and can play in the high level competitions. Whoever is representing India should play their heart out and give their best. If Indian clubs perform good at that level then in the coming years our country can be the best footballing nation.
Q. In the World Cup qualifying campaign, over the course of two years, what improvements have you seen in the team?
Brandon Fernandes: The improvement I have seen in Indian football in the recent years is that we want to play lot with the ball at feet. For me, it's not about one year or two years' improvement, it is a process. To be better, you have to work hard, train hard and work towards certain things. Since Igor Stimac came, we have been doing the same thing. It will take time because it takes a lot of training but I am sure, it is going to come.
Q. Are you satisfied with the way the World Cup Qualifiers panned out or do you think the team could have done better?
Brandon Fernandes: We could have done better in every game we played. If you look at first, we drew against Qatar and lost to Oman in the last 10 minutes. So, I think, we could have done it better. Even against Afghanistan and Bangladesh, we could have done it better, we could have grabbed all three points but for now, it's a learning process with new team and new setup. We learnt from that and we came out as a better side in the last three matches. Now, we need to do better than what we did in the first round and qualify for the Asian Cup.
Q. Tell us about your experience of working with national team coach Igor Stimac?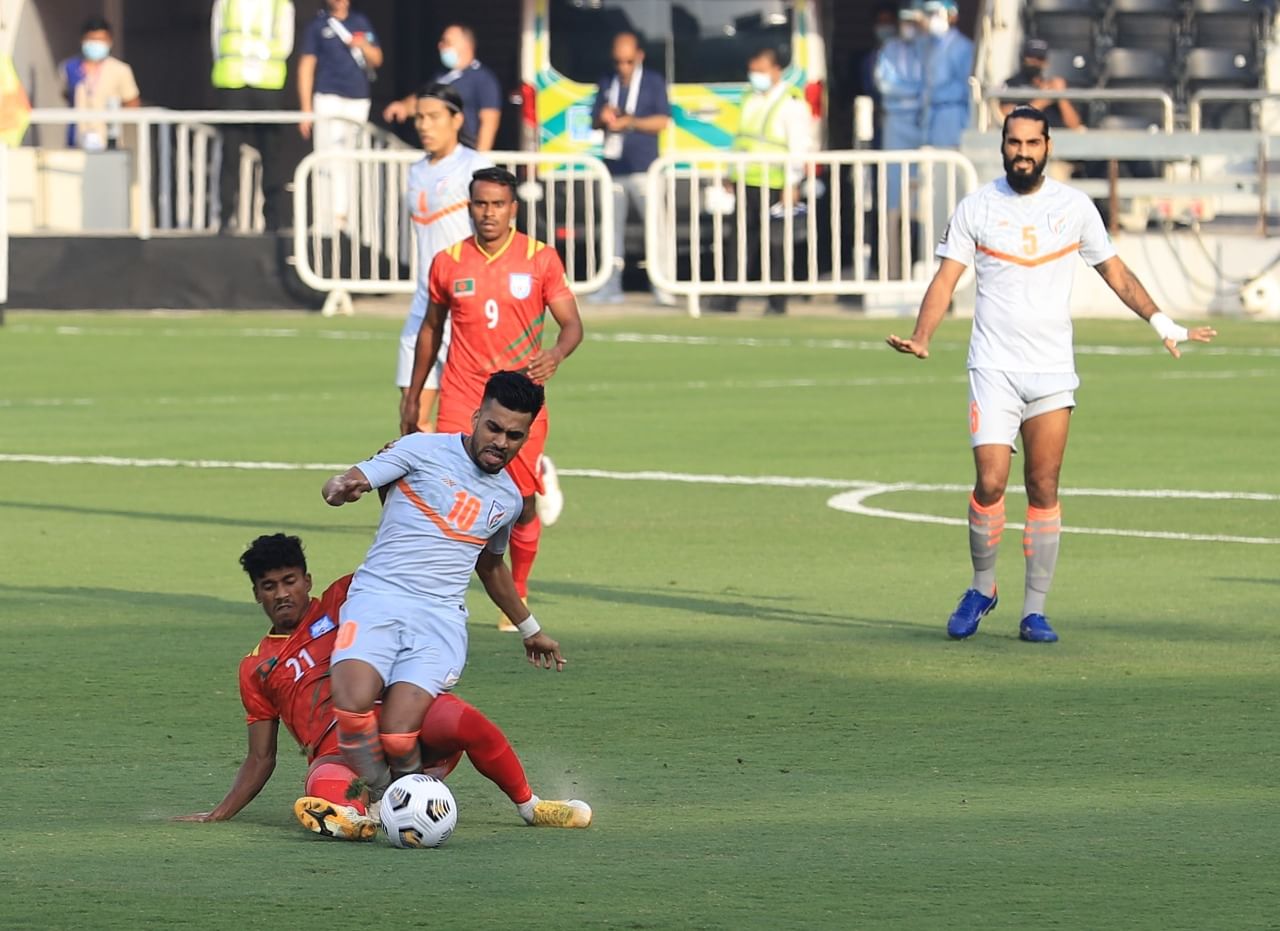 Brandon Fernandes: I have a very good experience with Stimac. He is very good as a person who is very open about football.
Q. What is the difference between Juan Fernando and Igor Stimac?
Brandon Fernandes: When you play with the club, you have foreign players playing alongside you. But when you play for your nation, there is no foreign player. The dynamic of the team changes, so it is completely different when you play under club coach and national side coach.
Q. Among the many national team debutants in recent times, who has impressed you the most?
Brandon Fernandes: There are lots of names. All the young players, who are coming up now, are very promising and for me Suresh Singh Wangjam is a very good player. He has been regularly starting in last few matches. Even Liston Colaco has a bright future. All the young players who are working hard now will be big starts in next few years.
Q. Who do you think can be the next debutant for the national team from Goa?
Brandon Fernandes: Anybody who perform well can be in national squad. I think Seriton Fernandes deserves to be a part of national side but it was unfortunate (missed out because of COVID-19), but I think, he will do national team debut very soon.
For more updates, follow Khel Now on Twitter, Instagram and join our community on Telegram.