These tacticians have traveled far and wide in their managerial careers.
The inception of the Indian Super League (ISL) has transformed the coaching scene in the country. Ever since, there has been an influx of foreign coaches into Indian football, some of whom were even former footballing greats. The I-League has also gradually followed suit.
While this has given Indian football exposure like never before, the relentless pursuit of high-profile coaches from abroad by Indian clubs every year has reduced homegrown names to peripheral figures.
But, it wasn't always like this. Indian coaches, though never really boasting stellar CVs like their European counterparts, were at the helm of the biggest national clubs and can be credited with popularizing the sport in the country to a great extent.
With that in mind, Khel Now takes a look at five journeyman Indian coaches:
5. Santosh Kashyap
Santosh Kashyap went into coaching soon after he finished his playing career. A former striker of the Indian national team, the Delhi-born tactician started out with Mahindra United U-19s, before coaching several top Indian clubs like Mohun Bagan, NorthEast United (assistant), and Mumbai FC.
In the 11 years since his first job, Kashyap has already managed 10 clubs. But, he has a poor record with just a 27.62% win rate.
However, his contributions to youth development deserve praise. He even started the 'Santosh Kashyap Soccer Schools' in Mumbai, with a vision to accelerate the growth of football in the country.
4. Derrick Pereira
A true Goan legend who also played an important role in India's participation at the 1984 AFC Asian Cup, it is not surprising to see that most of Pereira's coaching career has been spent in his native state.
He started out in 2000 at Vasco, a Goa Professional League outfit, while taking up various roles with the ISL's FC Goa in recent years.
However, his most memorable spells came with Mahindra United, Pune FC and up to some extent, even Salgaocar FC. He led Mahindra to I-League's title in 2005, his best achievement to-date. He has also almost always finished inside the top three places with every side he has managed from the division.
Derrick Pereira is currently the technical director at FC Goa.
3. Khalid Jamil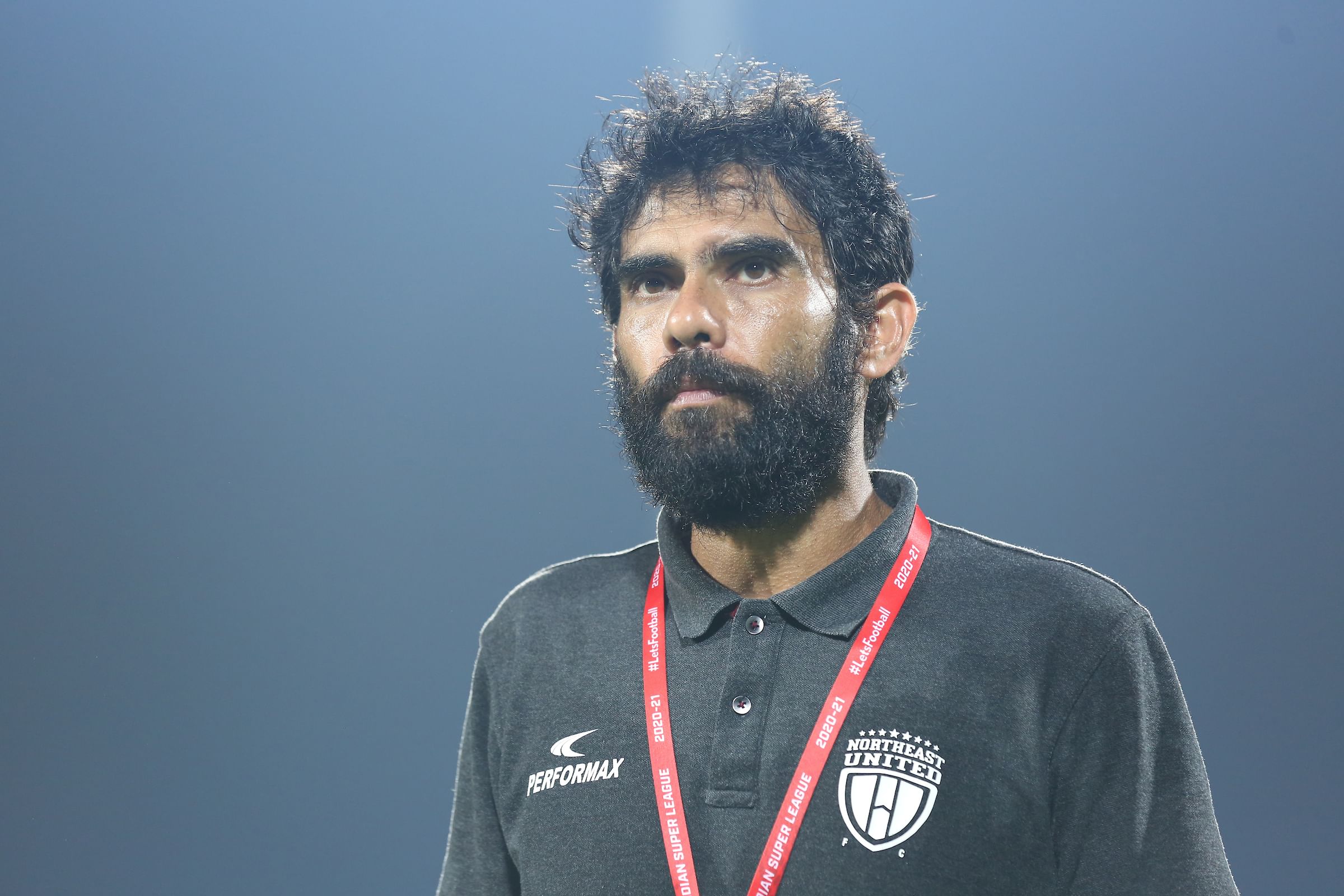 Khalid Jamil's professional career was marred by several injuries and a lack of first-team chances. But, he has certainly made up for that with a distinguished coaching career.
Born in Kuwait, the former Mahindra United midfielder took up coaching soon after hanging up his boots in 2009 and hasn't looked back since.
He carved a niche with Mumbai FC during six memorable years, before scripting history with Aizawl FC. He lifted the I-League title in the 2016-17 season with the Mizoram outfit, who became the first Northeast side to accomplish the feat.
Jamil's popularity was at an all-time high then. He also became the highest-paid Indian coach after he signed for East Bengal in 2017.
He has continued to weave his magic with NorthEast United in the ISL, becoming the first Indian coach to reach the competition's playoffs last season.
2. Armando Colaco
Widely considered as the man who changed the scene of Indian football, Armando Colaco has long established himself as one of the best-ever coaches in Indian football. His coaching career took off at Churchill Brothers and after six glorious years, he went on to manage Dempo SC. Colaco eventually became their longest-serving coach at 13 years.
Colaco's managerial success has also transcended boundaries, managing the Indian national team in 2011. However, a poor run saw him return to club football with East Bengal. He last managed Churchill Brothers' GPL team in the 2020-21 season.
He is widely credited for having introduced the possession style of football in the country with Dempo and has been hailed for his tactical prowess as well as match-reading abilities.
1. Syed Nayeemuddin
In a coaching career that lasted almost four decades, Nayeemuddin coached seven different sides. He is also one of the few Indian coaches to have been in-charge of foreign clubs too.
The former Indian captain is particularly known for his contributions to football in Kolkata, where he spent the majority of his playing and managerial career. But then in 2007, after roles at Mohammedan SC, East Bengal, Mohun Bagan and the Indian national side, Nayeemuddin left for Bangladesh.
There he spent the final 12 years of his managerial career, mostly with Dhaka side Brothers Union. He also had a brief stint with capital outfit Dhaka Mohammedan in 2017.
For more updates, follow Khel Now on Twitter, Instagram and join our community on Telegram.