Indian Football Team
Rival Watch: Bahrain take on India in International Friendlies
(Courtesy : Instagram/@bahrainfa)
The Dilum Warriors are currently ranked 89th in FIFA Rankings.
The Indian national team will be back in action against Bahrain after a five-month gap during the upcoming International break in the final week of March. Just three days after the Indian Super League (ISL) final, the Blue Tigers will face them on their own turf. This will be the first of two scheduled international friendlies.
Dilmun's Warriors are unbeaten in 2022 so far and have picked up form after ending last year in a disappointing fashion. Bahrain love playing free-flowing, attacking football at home and should pose a challenging task for India.
Recent Performances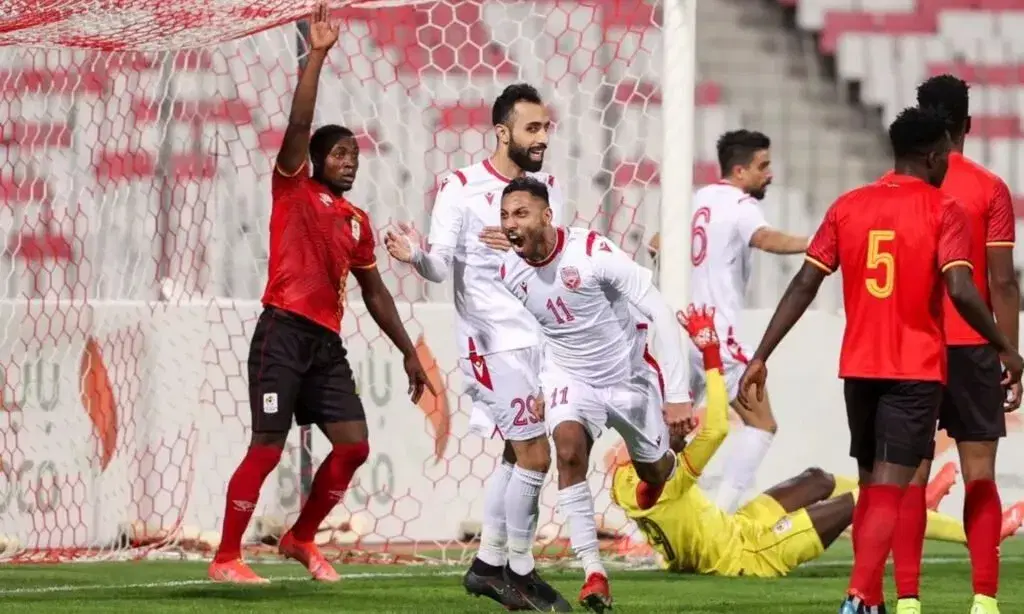 Bahrain have played two games so far in 2022 and have won both of them. They played both the games during the international break between the last week of January and first week of February. The Dilmun's Warriors defeated Uganda 3-1 in their first friendly and also picked up a 1-0 win over the DR Congo side.
Before that, however, they had a disappointing finish to 2021 after failing to impress in the 2021 FIFA Arab Cup. Bahrain finished last in their group at the Arab Cup, losing to Qatar and Oman.
About the Team
Founded in 1959, the Bahrain national football team didn't officially assemble for their first game until 1966. Despite being under British rule until 1971, they were given enough power to work on their football development in the early years.
However, the Bahrain side started to excel only after becoming an independent country. They first qualified for the AFC Asian Cup in 1988, finishing bottom of their group. After years of development, Bahrain started to rise after the turn of the century.
They finished fourth at the 2004 AFC Asian Cup, their best-ever finish in the competition. Bahrain have qualified for every single Asian Cup edition since, but failed to match that high attained in 2004.
Dilmun's Warriors have won the Arabian Gulf Cup once – back in 2019 – and finished as runners-up on four separate occasions. They've won the WAFF Championship once (in 2019) and were the Gold Medalists of the 2011 Pan Arab Games.
Bahrain have gone up against India a total of eight times in history. They have won on six occasions and drawn once, boasting an impressive 91.67% win rate.
The Coach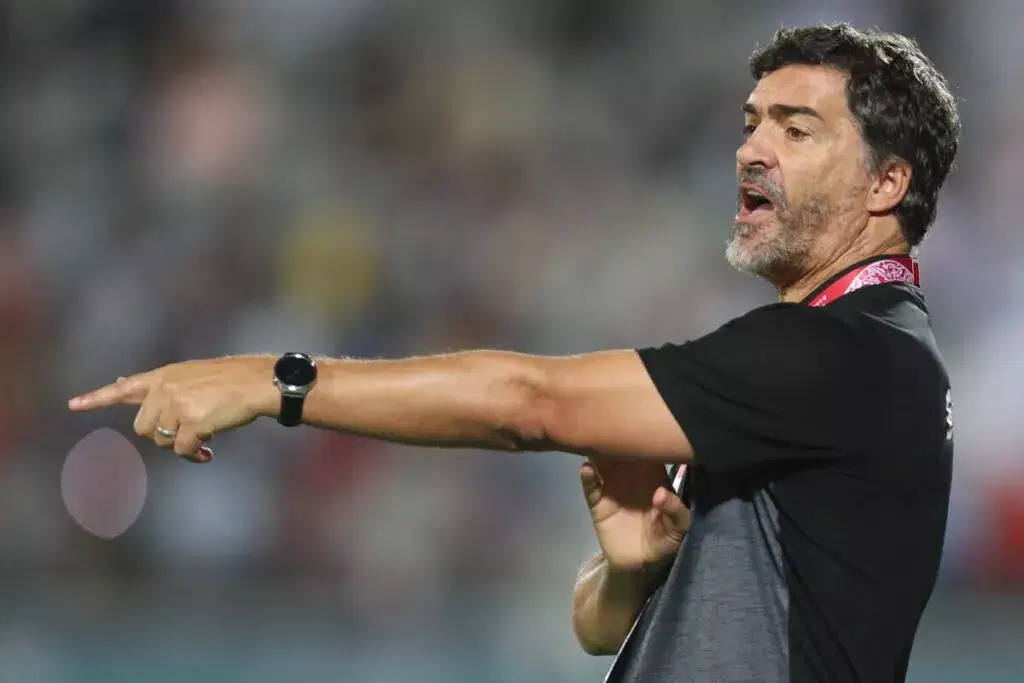 A former Portuguese international, Helio Sousa was appointed as the coach of the Bahrain national football team in 2019. Since then, they've risen from 111th in the FIFA World Rankings to the 89th spot.
The Portuguese manager had an impressive history before he even took over the Bahrain side. He guided the Portugal U-17 side to the 2016 UEFA European U-17 Championship title and the U-19 team to the UEFA European U-19 championship two years later.
Sousa made an immediate impact after coming aboard as the Bahrain national team manager in March 2019. He solidified their defensive shape and made them a hard nut to crack. Sousa also guided them to win their first-ever regional trophy in the form of the WAFF Championship in August 2019.
Bahrain's impressive form continued as they also went on to win the Gulf Cup later that year as well. Slowly, but surely, Sousa improved his side's attacking ability.
The Dilmun's Warriors operate in a 4-3-3 formation under Sousa, operating with incisive wingers and having their full-backs often overlap to create extra pressure. One midfielder sits deep to protect the defenders, while the other two are given enough freedom to roam in advanced areas to create trouble. Bahrain's attack-minded tactics and fast attacking moves make them a daunting prospect.
Players To Watch
Abdulwahab Al Maloud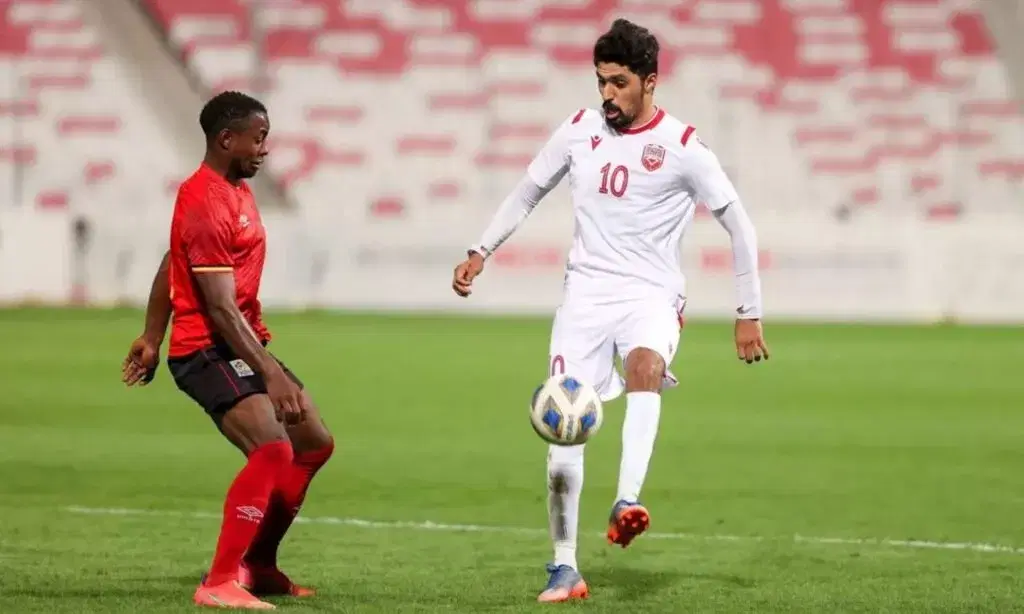 Bahrain's No.10 is not only given the playmaking duties in his team but also to help his side keep control of possession. The 31-year-old won the 2021 AFC Cup MVP award for helping his club Muharraq FC win the competition last year. He topped the competition's assists charts with six assists, including one in the 3-0 win over FC Nasaf in, the final.
Al Maloud created the most chances in the competition (21), along with 139 passes in the final third. Not just that, but the 31-year-old also boasts impressive dribbling ability as well as admirable pace that makes him hard to track in midfield. Al Maloud can easily run the show and deal heavy blows to the Indian side if given too much freedom and is one to keep in check in order to get a positive result.
Mohamed Marhoon
Bahrain's exciting winger Mohamed Marhoon has become a mainstay in the team under Sousa. The Al-Riffa SC player has proven himself a daunting threat in the attacking channels for Bahrain, scoring 12 goals in 28 international appearances so far.
The 24-year-old's clever movement down the wings, impressive turn of pace, and clinical nature in the final third make him someone the players love to pick out. Marhoon can torment the Indian side if given too much room and space in the box, as he isn't one to fluff chances so easily.
Ali Madan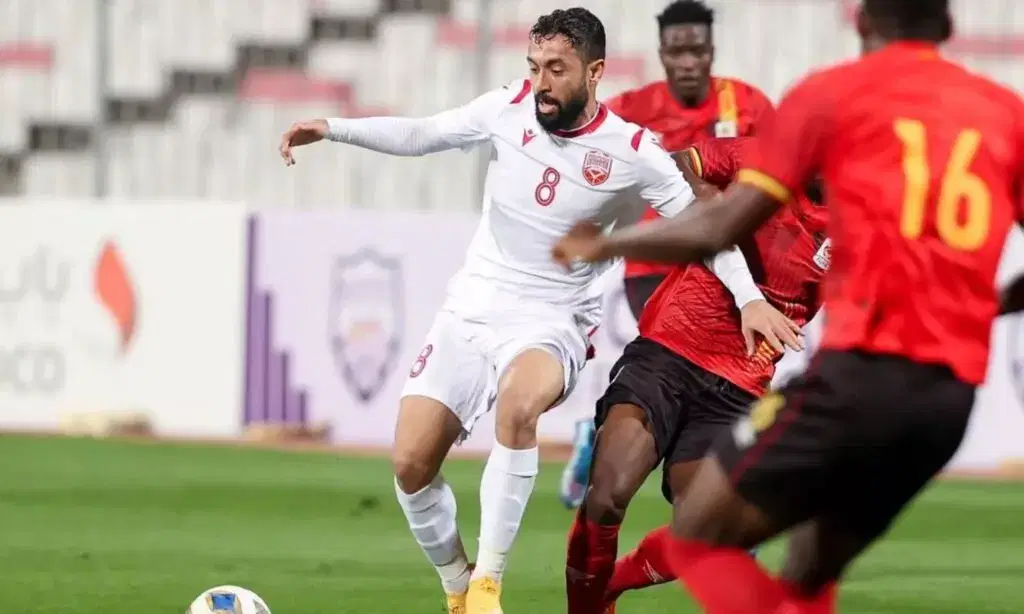 If Marhoon likes to dominate the left-wing, Bahrain's other winger Ali Madan loves to torment through the right-wing. The 26-year-old has made over 50 appearances for his national side and has been quite impressive in recent years. Madan loves to keep defenders guessing with his unpredictable style and trickery in the final third.
The 26-year-old has impressive finishing ability and can create chances with his effective final passes as well. He scored five goals in 10 appearances for Bahrain last year. He will be keen to follow that up by getting his first international goal of 2022 against India.
What to expect
Under Sousa, Dilmun's Warriors have shown a willingness to dominate games and play a daunting attacking style against lower-ranked teams. Bahrain have nothing to fear against India on their own turf in the friendly. The Reds should dominate the majority of the possession and will look to create fast-paced, incisive attacking moves.
They'll pile bodies forward and are guaranteed to test India's resolve by creating a lot of chances in the game because of their free-flowing style. It's safe to say that in order to get a result, India must be brave and maintain a very tight shape against this hungry Bahrain side.
For more football updates, follow Khel Now on Twitter, Instagram and join our community on Telegram.