The Blue Tigers will face the Reds in an international friendly in Dubai on March 25.
Having last played an international game in November 2019, India will play an international friendly against Oman on Thursday, the 25th of March, 2021. Unfortunately, the game is taking place away from home in Dubai, but the Blue Tigers will aim to mark their return to the international circuit with a win.
Meanwhile, it also needs to be said that it won't be an easy battle to defeat Branko Ivankovic's sturdy Oman side. Incidentally, they had also played their last international game in 2019 and have since seen their plans disrupted by the COVID-19 pandemic. However, as they have proven in the World Cup Qualifiers, Al-Ahmar have enough quality to frustrate the Blue Tigers and make for another miserable evening on Thursday.
Today, Khel Now takes a detailed look at the Oman team's strengths and weaknesses ahead of the clash against India. Read on!
Recent Performances
Oman played their last few competitive games towards the end of 2019, when they played in the Gulf Cup.
In that tournament, Oman defeated Kuwait in the group stages, but were eventually knocked out after losing the final game against Saudi Arabia. In the FIFA World Cup Qualifiers, Al-Ahmar are second in group E after winning four out of their five games.
About The Team
Oman have shown real signs of progress over the last few years and have risen to as high as 81st in the FIFA rankings. While they have not won any major silverware in their history, Al-Ahmar recorded their best-ever AFC Asian Cup finish in 2019 when they progressed into the Round of 16.
They have also been impressive in the FIFA World Cup 2022 Qualifiers, having defeated India, Bangladesh and Afghanistan in the group stages. The team recently parted ways with Dutch head coach Erwin Koeman and will play their first competitive game under Ivankovic against the Blue Tigers on Thursday.
The Coach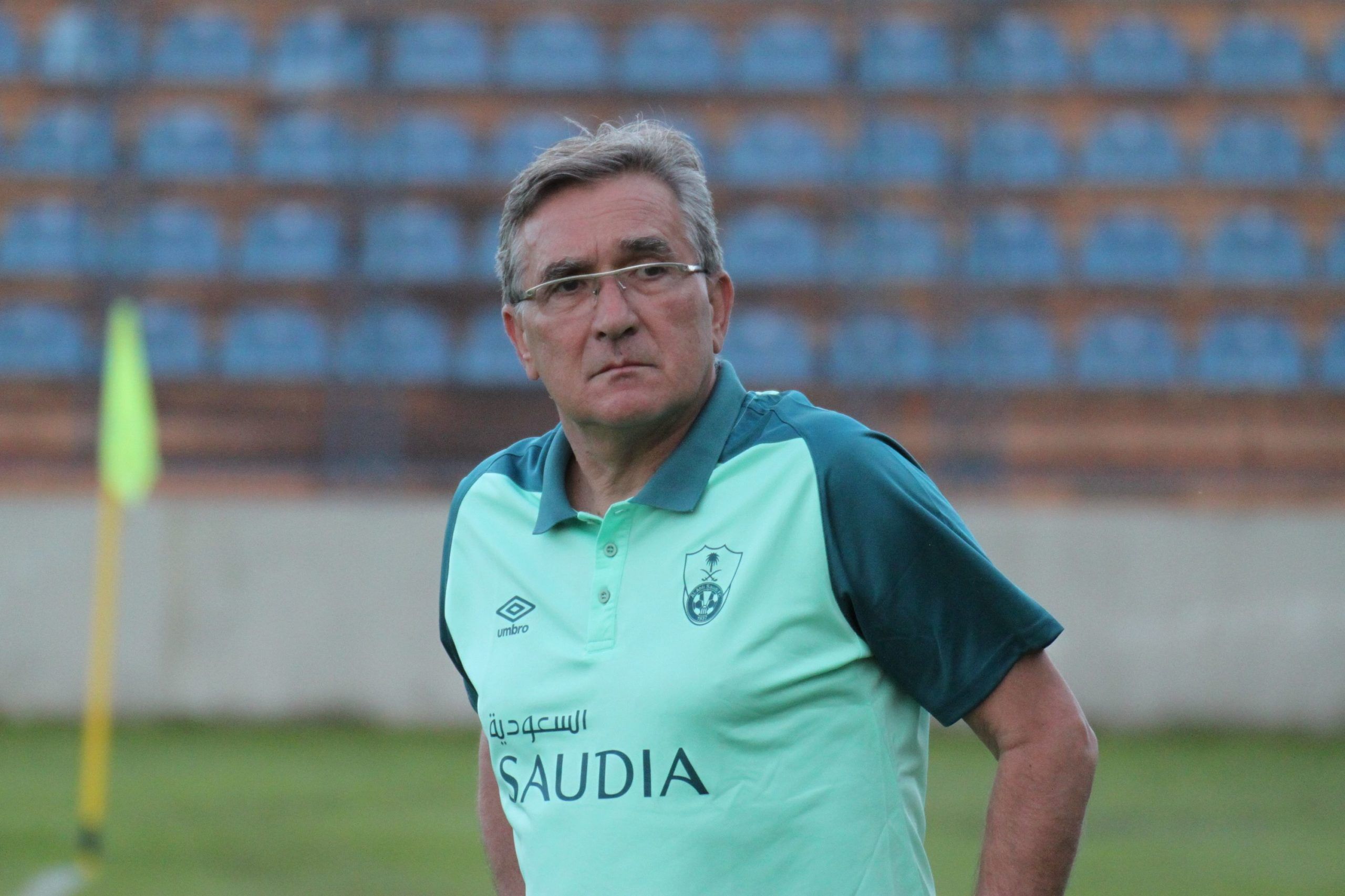 In January 2020, the Oman Football Federation made a surprising move to letgo of Erwin Koeman, who played a big role in their FIFA WCQ success. The federation later appointed experienced Yugoslavian manager Branko Ivankovic as Koeman's replacement. A manager with nearly three decades of experience, the 67-year-old takes the helm of Al-Ahmar with a wealth of knowledge.
In his career, Ivankovic has managed prominent European sides like Hannover 96 and Dinamo Zagreb. He even helped Zagreb win back-to-back Croatian first division titles. The tactcian has also attained decent success on the international scene, having worked as the Croatian national football team's assistant coach in addition to working as the Iran team's head coach from 2002-2006.
The Yugoslavian helped Iran finish third in the 2004 AFC Asian Cup and won them the WAFF Championship in the same year. While he was managing at club-level for the past 14 years before taking up the job at Oman, Ivankovic has enough pedigree at an international level to improve their promising stars and take them to the next level.
Players To Watch
Al-Mandhar Al Alawi
The promising left winger is a vital force in Oman's attacking line and could run rings around the Indian defenders if the latter are not careful. Al-Mandhar has had a pretty impressive FIFA World Cup Qualifiers campaign with Oman so far, scoring four goals in five games for Al-Ahmar, including the brace he notched in the first game against India way back in September 2019.
Indeed, in that game in Guwahati, Al Alawi broke the Blue Tigers' hearts with two late goals to win the game for his side. With his impressive pace, ability to get behind defenders and sneak into goalscoring positions, Al-Mandhar remains a menacing presence for Oman.
Abdul Al-Muqbali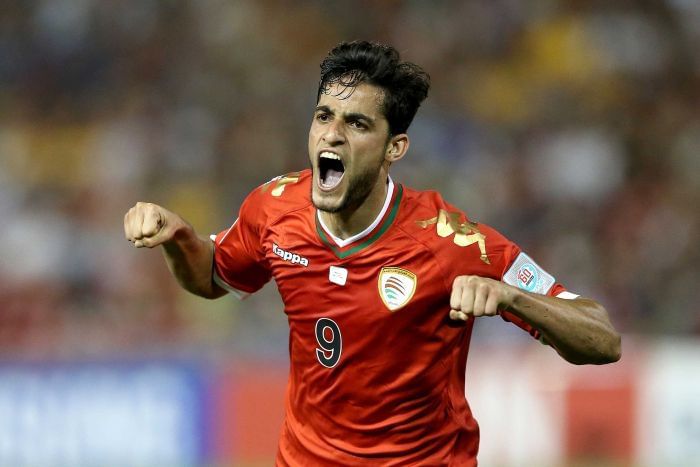 Part of Oman's dangerous forward duo, Abdul Al-Muqbali can end up being a real pain for the Indian centre-back to deal with. The bullish centre-forward has also been among Oman's shining stars in their FIFA World Cup Qualifiers campaign so far and posed big problems against whoever he has faced in the tournament. He has scored three goals in five games so far, including a brace in Al-Ahmar's 3-0 thumping of Afghanistan in the FIFA WCQ.
Al-Muqbali does not need too many chances to score, being clinical with his crisp finishing skills. In addition, he is also agile enough to pounce on any lapses in concentration from defenders.
Muhsen Al-Ghassani
While not as experienced as Al-Muqbali, Muhsen Al-Ghassani seems like a more refined, modern version of his partner in-crime upfront. The 23-year-old is among the younger stars in the Oman team, but he uses that to bring a unique threat to their attack. The towering centre-forward is a tough to tussle against and loves to take on defenders with his clever movement and knowledge in the final third.
Al-Ghassani made the difference the last time Oman played India, scoring the winner in the 1-0 win. He's only grown in terms of experience since then and will look to bully the Indian defenders with his physicality. He would undoubtedly be keen to get a hold of chances in the final third to continue his impressive work for his nation.
What to Expect
As mentioned already, India will be playing a competitive international game for the first time since late 2019, when they take on Oman on March 25. What is even more interesting is that because the Oman Professional League did not take place in the 2020-21 season. It means that a lot of their players haven't played proper competitive football in a long time.
But, with an experienced, knowledgable manager like Ivankovic guiding this spirited side, sparks should fly in this contest. Oman will look to impress in their first games under a new coach and prove that the long break didn't impact their ability. We can expect them to play on the front foot and make good use of their menacing attackers, while their gritty defensive shape will also help to make it a tough game for the Blue Tigers.
For more updates, follow Khel Now on Facebook, Twitter, Instagram, Youtube and join our community on Telegram.