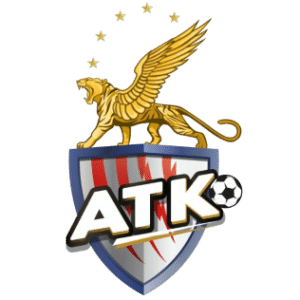 1-0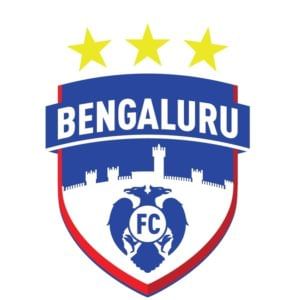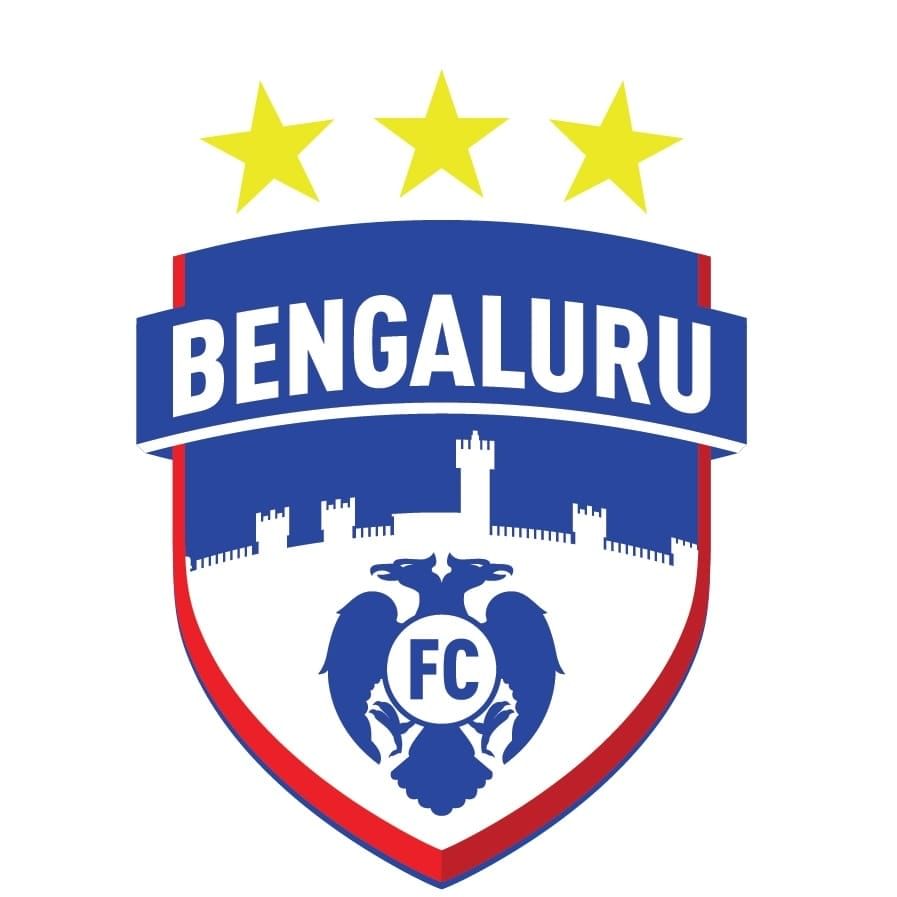 Williams 47′
---
Thats it for tonight! This is Atrayo Bhattacharya signing off. Good Night and thanks for joining in. For all match related updates you can follow this space or the KhelNow website in general.
FULLTIME: It was a hard fought and a welcoming win for Antonio Lopez Habas' men. But this win will give them motivation for future fixtures. It was a close affair in midfield but the hosts created more openings and threatened the BFC defence more than their counterparts. The Blues clearly lacked a proper goalscorer upfront as Chhetri and Udanta also had minimal impact in the game.
PEEEP PEEEEEEEEEEEEEEP PEEEEP Thats that for tonight as the referee R Venkatesh blows the final whistle and ATK bags all three points from this big clash.
90+4 Late corner for the visitors but Dimas' delivery is cleared by the ATK defenders. The subsequent ball lands to the visitors but the cross was taken care of by Arindam.
90+2′ SUBSTITUTION for the hosts as Sehnaj Singh comes on for Jayesh Rane as Habas looks to shut shop.
90′ SUBSTITUTION for ATK as David Williams is replaced by Jobby Justin
88′ CHANCE for BFC as Khabra controls it well and lays it to Udanta in the box but his cross from close in was well blocked by the ATK defenders. Should have pulled the trigger himself.
83' A great ball from BFC midfield released Ashique on the flanks but his teasing ball was cleared by Agus in defence.
80′ OFFSIDE A great long ball from Mandi finds Krishna in space as the forward controls well and slots it past Gurpreet but the linesman had his flag up for offside. But later in replay it was clear that he was well and truly on!! This can be a game changing moment for both the teams
78′ ATK are looking to push the visitors in search of that insurance goal as BFC look to restore parity. It is just the goal which differentiates both the sides for now.
75′ SUBSTITUTION for BFC as Thongkhosiem Haokip comes in for Raphael Augusto as Cuadrat looks to inject more pace in attack.
73′ Great linkup play from Chhetri as his final ball pierced the ATK defence but Ashique failed to judge the delivery and went the other way.
70′ The stakes are high and therefore it is getting rough out here with the referee booking one of ATK's coaching staff.
67′ The game is getting a bit physical with tempers flying as Ashique gets into a tussle with Agus and the Spanish defenders gets into the book of the referee.
65′ Another corner for the hosts! Javi steps up but Gurpreet stands tall and fists it out of danger.
63′ Corner for the hosts, as it comes to nothing but ATK look to buildup again.
59′ SUBSTITUTION for Bengaluru FC as Ashique Kuruniyan replaces Nishu Kumar as the referee finishes a quick word with Antonio Habas on the touchline. Probably a warning!
57′ CHANCE for ATK as Roy Krishna almost reached a cross in the penalty area but it was timely cleared by Serran. It could have been a clear on goal opportunity for Krishna had Serran not cleared the lines.
53′ Scrappy play from the hosts as the failed to clear their lines and Sunil Chhetri was unmarked just outside the box but his shot from distance was off target.
50′ The host suddenly have found a different vigour to push ahead after the opening goal, as Krishna was pulled down by Albert Serran just outside the penalty area.
47′ GOALLLLL!! The hosts are ahead courtesy of a David Williams goal. Jayesh Rane went on a darting run but he was stopped multiple times by the BFC defence but he kept chasing down and finally laid it to Williams in space who tucked it home past Gurpreet.
8:30 We inch closer to the start of the second half, both sides will be looking for that first goal to get going in the game.
HALFTIME: Both teams have failed to break the deadlock but the hosts have come the closest. ATK are mainly looking to hit on the counters using Soosairaj's pace on the left flank and he has already threatened the Bengaluru FC defence twice in the first half. Whereas Bengaluru FC have taken a narrower approach to the game with Udanta Singh playing in a free role behind Sunil Chhetri. But Habas' men have kept it tight in the first half and it looks to be a very exciting second half
45′ Only a minute added to regulation to the first half which has been a very cagey affair between the two sides.
43′ It has been a closely contested affair as expected from this fixture. But despite having lions share of possession BFC have not created that many openings in the ATK defence. While the hosts have looked more likely to score the first goal.
39′ Another corner for BFC as Dimas takes it short but it finally comes to nothing. The visitors have been disappointing from set pieces till now.
33′ Another excellent run from Soosairaj from the left flank as he beats dimas for pace but his weak cross was well cleared by Juanan. Javi took the subsequent corner as Agus' header missed the target by a whisker.
30′ Amazing turn and control from Williams as his launching ball forward unleashed Soosairaj on the left side but his teasing delivery failed to reach Krishna in the penalty area.
26′ Another chance for BFC as Dimas steps up to take the corner but well fisted away by Arindam Bhattacharya.
24' First booking of the night goes to Pirtam Kotal as he pulls down Nishu Kumar. But the subsequent freekick comes to nothing for BFC
22′ Dimas takes the freekick!!! But off target. Should have tested the keeper atleast.
21′ Great chance for the visitors, as Agus pushes paartalu near the final area from a Gurpreet longball.
18′ This game looks like a midfield battle and the team that wins it win walk away with three points. At the moment both sides are looking to stamp their authority in the game and control momentum but it is still a seesaw battle.
15′ Great combination play in the midfield for ATK as David Williams' ball towards Jayesh Rane was intercepted by Gurpreet Singh.
12′ The first ten minutes of the game have given us an idea that it will be a very tactical battle between the two Spanish coaches and the viewers are in for a treat.
9′ Great darting run forward from Javi but he took too long to take the shot and was dispossessed near the final third.
4′ Both teams have started the game with a high tempo as there have been chances on both sides.
1′ Early pressure from the visitors as Soosairaj's backpass to Arindam caught him off guard with Sunil Chhetri almost snatching the ball from him.
7:30 KICKOFF and we are underway for this big Christmas clash
7:25 We are edging closer to kickoff with the national anthem over and the players out of the field. It is just matter of time as the big Christmas clash will be in aciton
7:20 Carles Cuadrat has mirrored ATK's fomation of 3-5-2 with Juanan, Albert Serran and Rahul Bheke slotting in defence with Harmanjot Khabra and Nishu Kumar playing as wingbacks. In midfield Raphael Augusto, Dimas Delgadoand Erik Paartalu will add steel while Udanta Singh plays withdrawal to Sunil Chhetri.
7:15 After trying out something different against Hyderabad FC, Habas is back to the 3-5-2 formation. With young Sumit Rathi getting another start as Prabir Das and Soosairaj return on the flanks. In midfield, Jayesh Rane partners Mandi Sosa as Javi Hernandez plays just behind Krishna and Williams upfront.
Bengaluru Starting XI: Gurpreet Singh Sandhu (GK), Rahul Bheke, Albert Serran, Juanan, Harmanjot Khabra, Nishu Kumar, Erik Paartalu, Raphael Augusto, Dimas Delgado, Udanta Singh, Sunil Chhetri (C).
Subs: Eugeneson Lyngdoh, Kean Lewis, Rino Anto, Thongkhosiem Haokip, Ashique Kuruniyan, Suresh Singh Wangjam, Prabhsukhan Gill (GK)
ATK Starting XI: Arindam Bhattacharja (GK), Sumit Rathi, Agustin Iniguez, Pritam Kotal, Prabir Das, Armando Sosa Pena, Javier Hernandez, David Williams, Jayesh Rane, Roy Krishna (C), Michael Soosairaj.
Subs: Dheeraj Singh (GK), Komal Thatal, Balwant Singh, Jobby Justin, Salam Ranjan Singh, Sehnaj Singh, Ankit Mukherjee.
The Lineups are out!
Welcome to ISL 2019-20 ATK Vs Bengaluru FC live commentary of Khel Now, where we will bring you all the live action from Salt Lake Stadium in Kolkata.
ATK Vs Bengaluru FC Kick-Off: 7:30 PM IST
To read pre-match press conferences, click here and here.
Antonio Lopez Habas is thriving at the prospect of playing against the league's best
He expressed how important the game is for ATK. "We have to compare them as the best in the season. For us, it's a very important match. We can know our level playing against last season's champions. It's very important for me and my players," he said.
"In football, you can play one match today and a different match 4-5 days later. For tomorrow's match, we had three days ot prepare and the opponent had seven. It isn't possible to be on the same level. So, we need to keep our players fit, as fast recovery in this short period isn't possible," Antonio Lopez Habas added.
Despite their strong away form this season, Carles Cuadrat is cautious about this game
"I think it'll be a very tough game of course. But, all the games are becoming tough. If you ask Antonio Habas about the last game against Hyderabad, he'll tell you it was very tough. Against Hyderabad, we scored in the first minute, but dropped points."
"I think every game is equally difficult in the ISL this season. It'll be very interesting to see the tactics of two teams and see which one has the control of the game. Until now, ATK has been at the top of the ISL for a long time. But, now, they can show everybody they lost to the runners-up of the last ISL and can beat the champions. I hope it's a special day, as it's a Christmas Day and we hope to give a present to all the football fans in India," he continued.