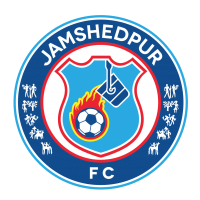 1 – 2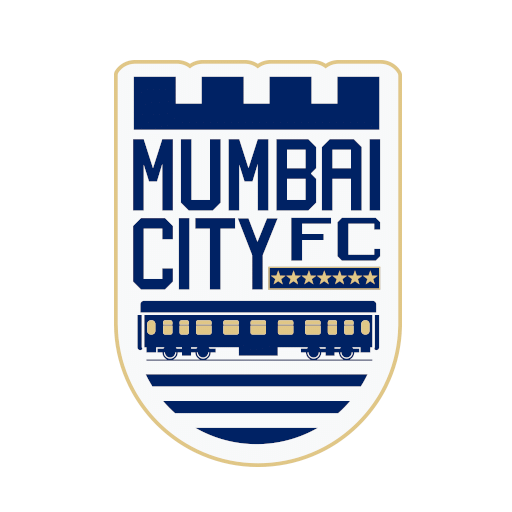 ---
FULL TIME! Jamshedpur FC taste defeat for the first time this term at their own den as Mumbai City FC collect all three points thanks to a second half winner from super sub, Raynier Fernandes.
90 + 6′ Paulo Machado has been adjudged as the Hero of the Match for his performance.
90 + 4′ Gurung finds room on the right to deliver a cross but the final delivery is too close to the keeper who easily collects it.
90 + 2′ Diego Carlos avoids a second yellow card after having kicked the ball away after a foul.
89′ Gahlot delivers yet another cross inside the penalty area but it hits Aniket's arm in the process of chesting it down. Meanwhile, the fourth official has indicated six minutes added time. Will it be enough for the home side to find an equaliser?
84′ Monroy has been shown a yellow card for arguing with the referee. Diego Carlos is also booked for a late tackle.
83′ Robin Gurung puts in another cross but there is nobody challenging for the ball. A second cross from Aniket is met by Farukh who gets a second try at the ball but a collision with the keeper is deemed as a foul by the referee.
80′ The visitors are defending in numbers, clinging on to the slim one goal advantage here. JFC are finding it tough to break through the compact defensive setup.
77′ Machado is down on the ground receiving treatment on his ankle after rolling it over the ball awkwardly. He has been now substituted by the gaffer for Sourav Das. Meanwhile, Narender Gahlot has been shown a yellow card for pulling down Carlos from behind.
74′ MCFC defenders are collectively blocking each and every attempt from the hosts here. Amrinder is not being tested by the Men of Steel who are running out of time. Another low cross from Farukh is easily collected by the keeper.
72′ SUBSTITUTION Mobashir Rahman comes on to replace Vineeth.
69′ C.K. Vineeth is leading the lines with Farukh taking the role of playmaker behind the front three. Meanwhile, three attempts in a row from JFC players are miscued and the ball goes wide.
66′ Vineeth finds ample amounts of room on the left flank but his cross is wayward. While on the other hand, Subrata advances efficiently to disallow Sougou from latching onto a through ball from Machado on the counter-attack.
62′ BRILLIANT SAVE! Amrinder blocks a low shot from Vineeth after being set-up nicely by Farukh who chested the ball onto his path. Good football all around!
60′ Yellow card is shown to Sumeet Passi for a late challenge on Raynier.
58′ Piti has left the pitch, visibly angry with the officials for the flurry of tackles he faced. Aniket Jadhav is brought in by Iriondo.
55′ GOAL!!!
Raynier Fernandes blasts the back of the net from right outside the box. Jorge Costa's half time substitution has paid off here! It's 1-2!!
50′ Grgic's header is easily collected by Subrata. Meanwhile, Piti has been hurt by a lunging tackle from Subhashish Bose and this could end the game for the Spaniard.
48′ Tiri's free kick is straight to Amrinder who punches the ball away and the rebound is cleared by the defenders. Meanwhile, Rowlin Borges is booked for a foul on Piti.
46′ The referee blows his whistle and the second-half is underway at The Furnace with both teams on even terms. A change for the Islanders is observed with Raynier Fernandes coming in for Bipin Singh.
HALF TIME! It has been a half of brilliant end-to-end football with both teams finding the back of the net. Chermiti's head injury must be a concern for Costa while Piti has helped JFC dominate much of the possession. An exciting second-half awaits! Stay tuned.
45 + 2′ Vineeth receives the ball on the left flank but fails to release it towards his teammates who were waiting near the penalty area. The chance goes begging.
44′ The head injury inflicted to Chermiti seems to be a serious one, and the visitors have decided to substitute the player for Diego Carlos. As a result of that stoppage, five minutes will be added before the end of the first half.
41′ Larbi wins a corner for the visitors but the ball is cleared away. However, there seems to be a clash of heads between Passi and Chermiti, and both the players are now receiving treatment.
37′ GOALLLL! 1-1!
It's Tiri for the hosts! Piti delivers a dangerous cross from the corner which is met by the skipper who heads in the ball with some purpose. It is all square at The Furnace.
35′ Jamshedpur players are playing in crosses from both the flanks, but MCFC defenders are up to the task and winning the crucial headers.
32′ ALMOST! Tiri plays in a delicious through ball to Farukh who makes a decent run behind the defence, but his left-footed shot is dragged and goes narrowly wide.
28′ CLOSE! Machado's misplaced pass leads to a turnover and the ball falls to Piti right outside the box, whose half volley goes narrowly wide off the mark.
25′ The hosts are pushing for an equaliser here but have not found any clear cut chances come their way. Meanwhile, Issac attempts an ambitious long range strike which flies off into the stands.
22′ Tempers are rising here after Piti is brought down again by a MCFC player. The referee calms down the player and the game is underway again.
19′ Piti cries in agony after falling down from Machado's challenge. No booking for the goalscorer though.
15′ GOAL!!
Paulo Machado sends his team into an early lead with a sensational free kick from a tight angle, beating Subrata on the near post. It's advantage Mumbai City FC!
14′ Larger chunk of the ball has fallen to JFC, but without a recognised striker like Castel, their attack lacks direction.
9′ First corner of the night is won by the visitors which is overhit and flies over the bar.
6′ Decent double save from Amrinder who first stops Farukh's cross from the right, and later stops Vineeth's right footed shot from inside the box.
3′ Early exchanges have seen both teams make an attempt each, with MCFC getting very close, but Bipin Singh's shot is saved by Subrata Pal.
1′ KICK OFF!! We are underway here at the JRD Tata Sports Complex for Jamshedpur FC vs Mumbai City FC in the Indian Super League 2019/20.
7:25 PM: Antonio Iriondo makes one change from the last fixture with CK Vineeth starting while Jorge Costa has fielded an unchanged starting XI. Sergio Castel misses out yet again due to an ankle injury.
7:20 PM: Jamshedpur drew their last fixture in the league against Kerala Blasters with a scoreline of 2-2 while Mumbai City earned an impressive away victory against Bengaluru FC.
7:15 PM: In terms of head-to-head records, MCFC have never defeated their tonight's opponents, with JFC winning three out of four games and the other being a draw.
7:10 PM: Jamshedpur FC are yet to be defeated in the league at The Furnace. Will Mumbai City FC finally end their undefeated home run?
7:05 PM: Here are the substitute benches for both the camps:
Jamshedpur FC:
Rafique Ali, Augustin Fernandes, Jitendra Singh, Karan Amin, Keegan Pereira, Mobashir Rahman, Aniket Jadhav
Mumbai City FC:
Ravi Kumar, Sauvik Chakrabarti, Diego Carlos, Mohammed Rafique, Raynier Fernandes, Serge Kevyn, Sourav Das
7:00 PM: Here are the starting lineups for both sides:
Jamshedpur FC:
Subrata Paul (GK), Tiri (C), Narender Gahlot, Robin Gurung, Piti, Aitor Monroy, Memo Moura, Isaac Vanmalsawma, CK Vineeth, Farukh Choudhary, Sumeet Passi.
Mumbai City FC:
Amrinder Singh (GK/C), Pratik Chaudhari, Mato Grgic, Subhasish Bose, Sarthak Golui, Bipin Singh, Mohamed Larbi, Rowllin Borges, Paulo Machado, Amine Chermiti, Modou Sougou.
Welcome to ISL 2019-20 Jamshedpur FC Vs Mumbai City FC live commentary of Khel Now, where we will bring you all the live action from JRD Tata Sports Complex in Jamshedpur.
Jamshedpur FC Vs Mumbai City FC Kick-Off: 7:30 PM IST
To read the preview of the match, click here.
Jamshedpur FC
Jamshedpur FC had a bright start to the season with three victories from their first five matches. However, they have hit a dry run now with successive draws in their previous few games. At their home ground, the Men of Steel would hope to notch three points from the Islanders to solidify their position in the top four as Costa's side could potentially come on level with the Men of Steel if they secure a victory in this match.
Mumbai City FC
Mumbai City finally breathed some fresh air in the last game as they managed to notch three points from Bengaluru FC at the Kanteerava Stadium. It was the Islanders' first victory after a run of six winless games and Mumbai City would be hoping to continue their momentum against Jamshedpur FC as well. Mumbai City can take some heart from the fact that both of their wins this season have come in away matches.