The Men of Steel had a promising start to the campaign but the latter part didn't quite work as planned.
Another Indian Super League season ends and it is the same old story of heartbreak and disappointments for Jamshedpur FC. The Men of Steel have failed to qualify for the playoffs in three successive seasons now, with this one being the worst in the club's history.
Antonio Iriondo's men showed a lot of promise at the start and fans began to believe that this is the campaign in which they can qualify for the top four. But, several injuries to crucial players like Piti, Sergio Castel and Tiri broke their momentum completely and they simply lost their track.
The Men of Steel showed glimpses of what this unit could have achieved had things gone in their favour. They were one of the only clubs to win against FC Goa and were well and truly in contention for the top four for a long time.
The second half of the season went from bad to worse with multiple foreigners picking up injuries and a lack of depth in Indian talent hampering their progress, as they failed to churn out results. Iriondo's men ended the campaign with a six-match winless run.
Fact Sheet For Indian Super League Season 2019-20
Season Finished: 8th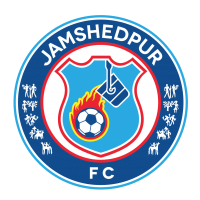 Games Played: 18
Won: 4
Drawn: 7
Lost: 7
Win %: 22.2
GF: 22
GA: 35
Top Performers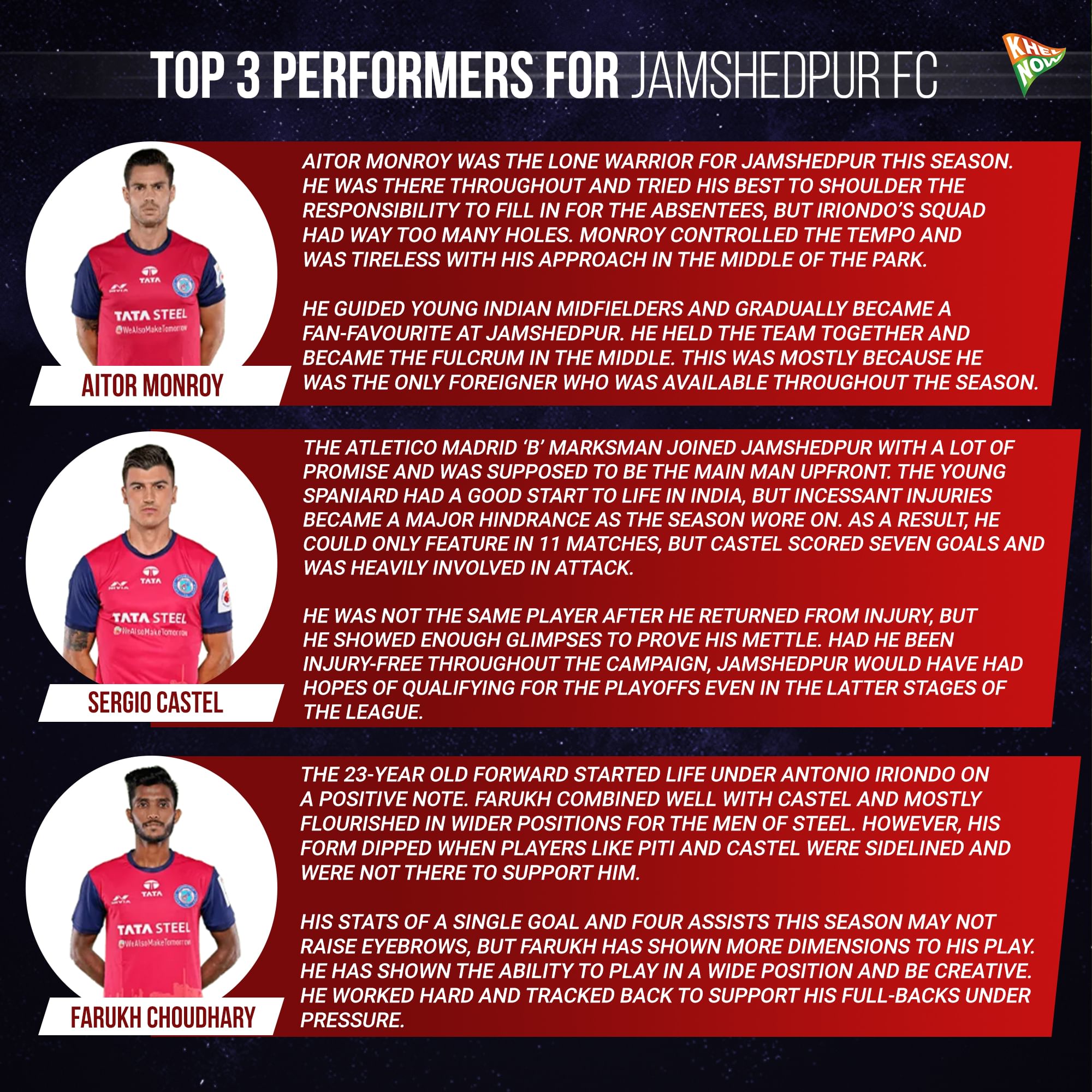 Underperformer of the Season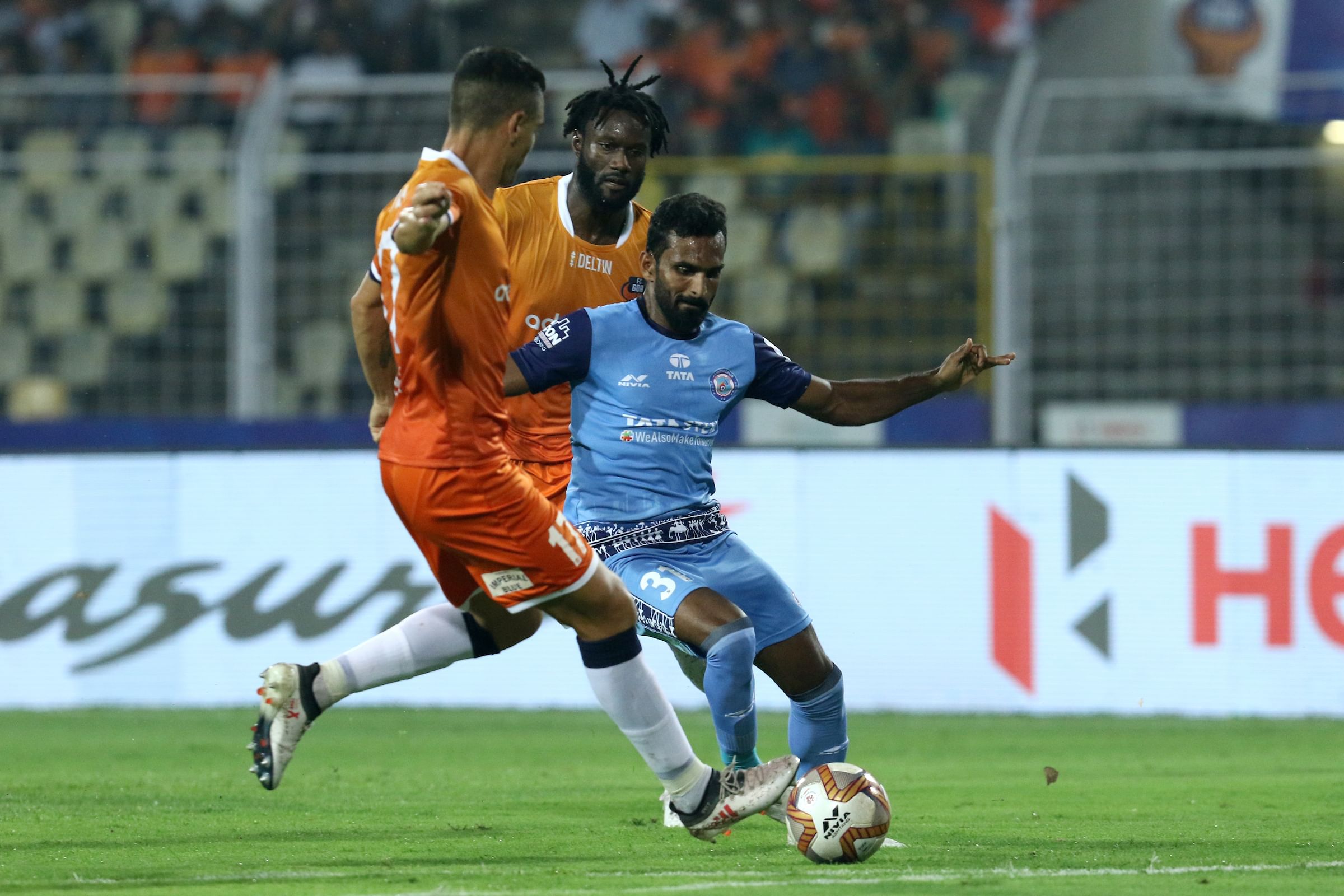 CK Vineeth: The experienced forward from Kerala joined Jamshedpur to add more firepower in attack and support the likes of Farukh Chaudhury, Sergio Castel and Aniket Jadhav. However, he was sidelined for the early part of the season and then struggled to get going.
Vineeth struggled to make a mark and had no impact this season for Antonio Iriondo's men. Jamshedpur needed a leader upfront and with Sergio Castel out injured, it was the perfect chance for the 31-year old to prove his mettle. But, apart from a goal against his former side Kerala Blasters he did not make any meaningful contribution for the Men of Steel this season.
CK Vineeth's 2019-20 season in numbers:
Appearances: 10
Goals: 1
Goal Conversion Rate: 8%
Passing Accuracy: 49.39%
Top 3 Performances
1. Jamshedpur FC 3-1 Hyderabad FC
2. FC Goa 0-1 Jamshedpur FC
3. Jamshedpur FC 3-2 Kerala Blasters
Manager's Report Card
Antonio Iriondo came to Jamshedpur with the hope of taking the Men of Steel to the playoffs for the very first time in their history. That was largely due to his 27 years of coaching experienced in his native, Spain.
Iriondo also showed glimpses of his fluid possession-based gameplay at the start, where Piti and Castel were the primary players associated with the attacking aspects of the game. However, just when things were looking good, both his star players got injured and were followed by his primary defender Tiri. It was the key knockout punch to the Men of Steel's campaign.
The Spaniard gave opportunities to a lot of young Indian players and some of them did repay the faith shown by the tactician. Ultimately, this promising side endured their worst league finish in their history in ISL.
Lessons To Be Learnt
Last season, Jamshedpur FC made all the headlines by bringing in Aussie talisman Tim Cahill, but apart from all the mentoring and grooming of youngsters, he hardly delivered on the pitch. This year again they captured former Rayo Vallecano midfielder Piti, who brought loads of LaLiga experience to the side. However, his age was the biggest issue and as expected, despite showing glimpses of his brilliance in the first few matches, Piti spent more time on the treatment table than on the pitch. The management could not figure out a replacement and it came back to haunt the club, raising questions on their recruitment decisions for two successive seasons.
Another important factor was the lack of experienced Indian players in midfield and defence. Players like Narender Gahlot, Jitendra Singh and Sandip Mandi are still very raw in the circuit. With Tiri getting injured, the most experienced option available to Iriondo was Joyner Lourenco. The Spaniard had to play Sumeet Passi at right-back in a couple of matches, which proves the fact that they lacked quality Indian players on all fronts.
Fan View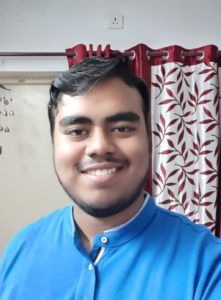 Jamshedpur FC started on a high note with two wins and a draw after an overall good pre-season. A win against FC Goa showed our team's strength. However, injuries to the likes of Piti, Castel, Noe Acosta and fitness issues with CK Vineeth and a few others impacted our performances through the middle of the campaign. The winter transfer window brought David Grande and Gourav Mukhi to fill the big boots of Castel, but neither of them succeeded.
Injuries and a lack of squad depth were the major reasons for the undesirable season. Over-dependence on foreign players also cost us. Young guns like Farukh Choudhary, Amarjit Singh Kiyam, Narender, Jitendra, Isaac Vanmalsawma, anf Aniket Jadhav getting chances was the most positive aspect of the campaign.
On paper, the team was a perfect blend of experienced and young players, but lacked consistency. Aitor Monroy was the unsung hero in our midfield throughout the campaign.
For more updates, follow Khel Now on Twitter and join our community on Telegram.