The Spaniard also stated that his team is now motivated to get a result against the Highlanders.

Ahead of Odisha FC's second game of the season against NorthEast United on Saturday, Josep Gombau, accompanied by Vinit Rai met the press to talk about the upcoming game.
Josep Gombau was asked about Odisha FC's defeat against Jamshedpur FC in the last match and whether it could have a bad effect on the rest of their campaign.
"We played a good game, it's true; we kept possession, it's true; but the problem was that we made some mistakes. Although, we lost the game on the night, we were able to create some chances, that's good,"  the Spaniard responded.
Josep Gombau further added, "I think that because we weren't able to play a competitive game for a long time and because we have a very young squad, maybe the youngest squad in the ISL, we were going to have some difficulties. Now, we have played our first game, now we have a better experience and we are more motivated to try and get the result."
When asked what kind of a game plan the fans can expect to see from Odisha in the match on Saturday, Gombau said, "Look, we have our own way of playing, to hold the ball, to try to attack and to play our game. Tomorrow, we are coming against a very good team, who got a good result in the game against Bengaluru. We have respect for the opponent, but we are going to stick to our gameplan."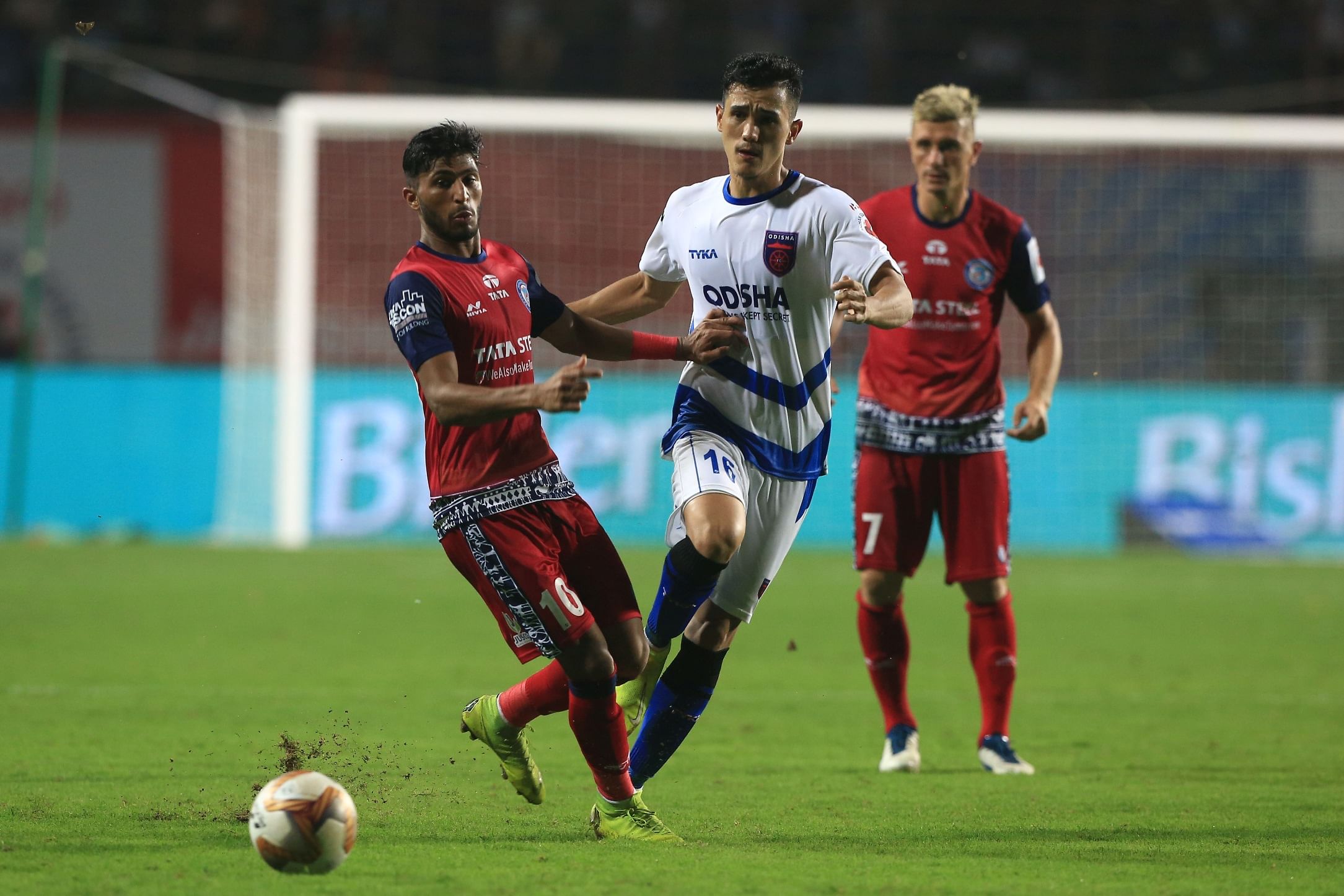 Odisha FC failed to win against Jamshedpur FC in their first game of the ISL 2019-20 season
When asked about the development of the players, many of whom have been at the club for more than a year now, he responded, "I'm extremely satisfied with my players. They are playing good football and this makes me happy. When they first joined, nobody had any experience in the ISL, but that's how the team grows. Despite our results from last year, I think we can do a better job this time."
Star midfielder Vinit Rai was also at the press conference and was asked if the relocation of the base of the club from Delhi to Odisha has had any effect on the players.
"No, the location of the club doesn't have any effect. We've been together since a year now and we understand the ideologies of the coach and what he expects from us. Despite not getting the result we wanted in the first game, we are ready for the season and I think this year we are going to do well," Rai answered.
Josep Gombau was also asked about how he would go about dealing with the threat posed by NorthEast United's marquee signing Asamoah Gyan.
"He is a big name, a big player and it will be difficult. It's not like we are going to do anything special to stop him. Our players know him and can stop him. We know how much quality he brings to the table as well," the Odisha FC head coach concluded.
Odisha FC travel to face NorthEast United on Saturday evening from 7:30 PM.