It was a season to forget for the Nizams.
Bowing into their first season in the Indian Super League (ISL), Hyderabad FC came in as underdogs with an inexperienced squad. Looking at their squad, one could have anticipated not higher than a mid-table finish.
However, the newcomers received a reality-check in their very first game against ATK. The eventual champions bashed Hyderabad FC 5-0 at the Salt Lake Stadium only to make them realize what they were in for.
What followed in the course of the season ahead was just a series of misfortunes, the seeds of which were sown much earlier. Nothing that head coach Phil Brown tried, actually worked. Sadly, a journey that came with a promising start for the Englishman, ended up with him facing the sack.
Mehrajuddin Wadoo and Javier Gurri Lopez collectively led the side later, as Hyderabad concluded the campaign with just two wins.
Fact Sheet For Indian Super League Season 2019-20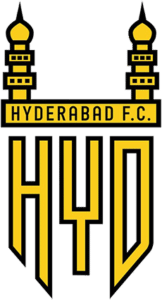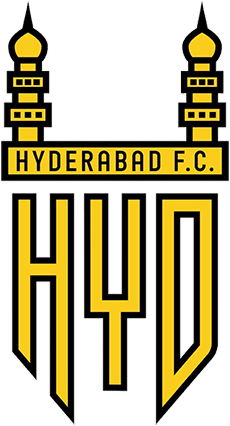 Season Finished: 10th
Games Played: 18
Won: 2
Drawn: 4
Lost: 12
Win%: 11.11
GF: 21
GA: 39
Top Performers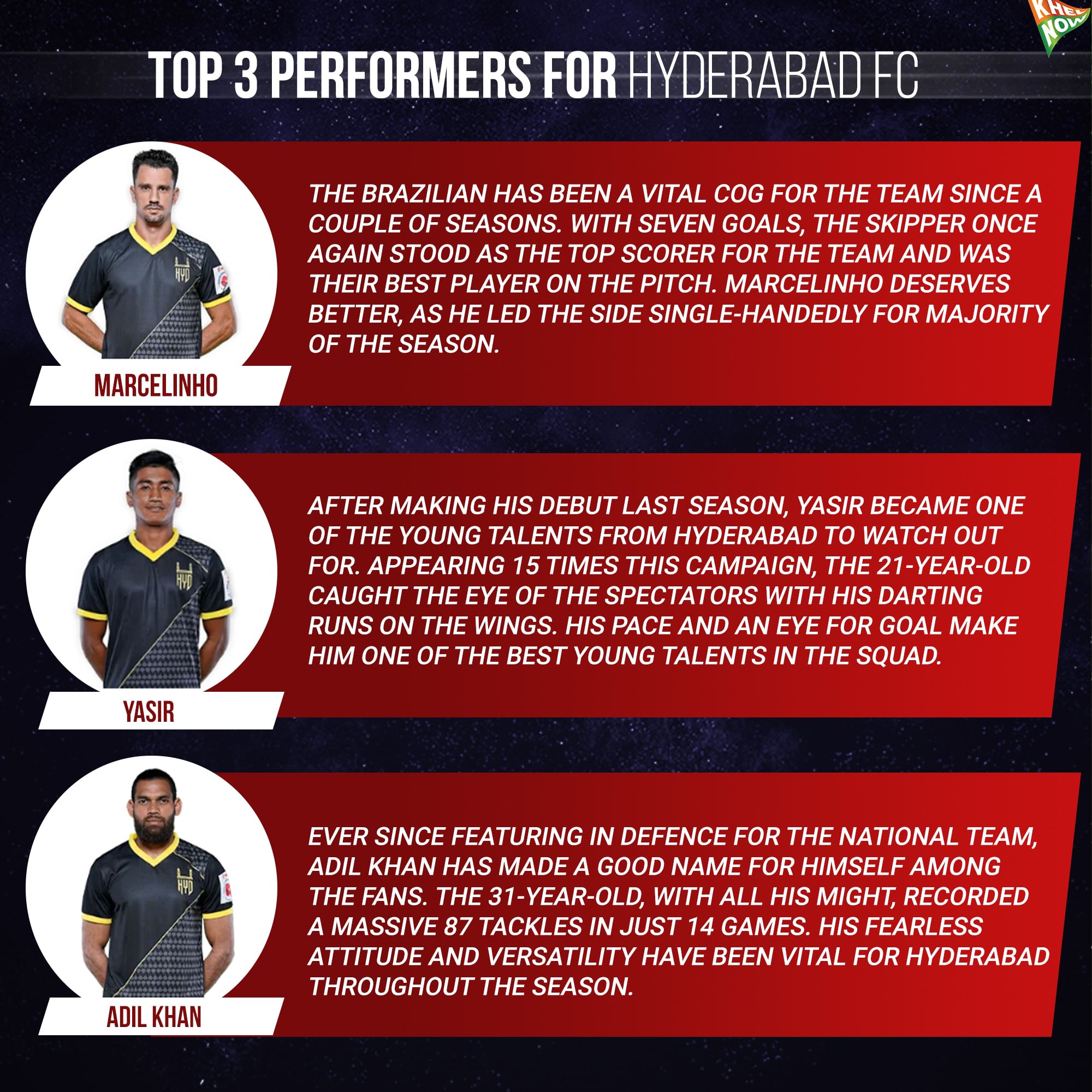 Underperformer Of The Season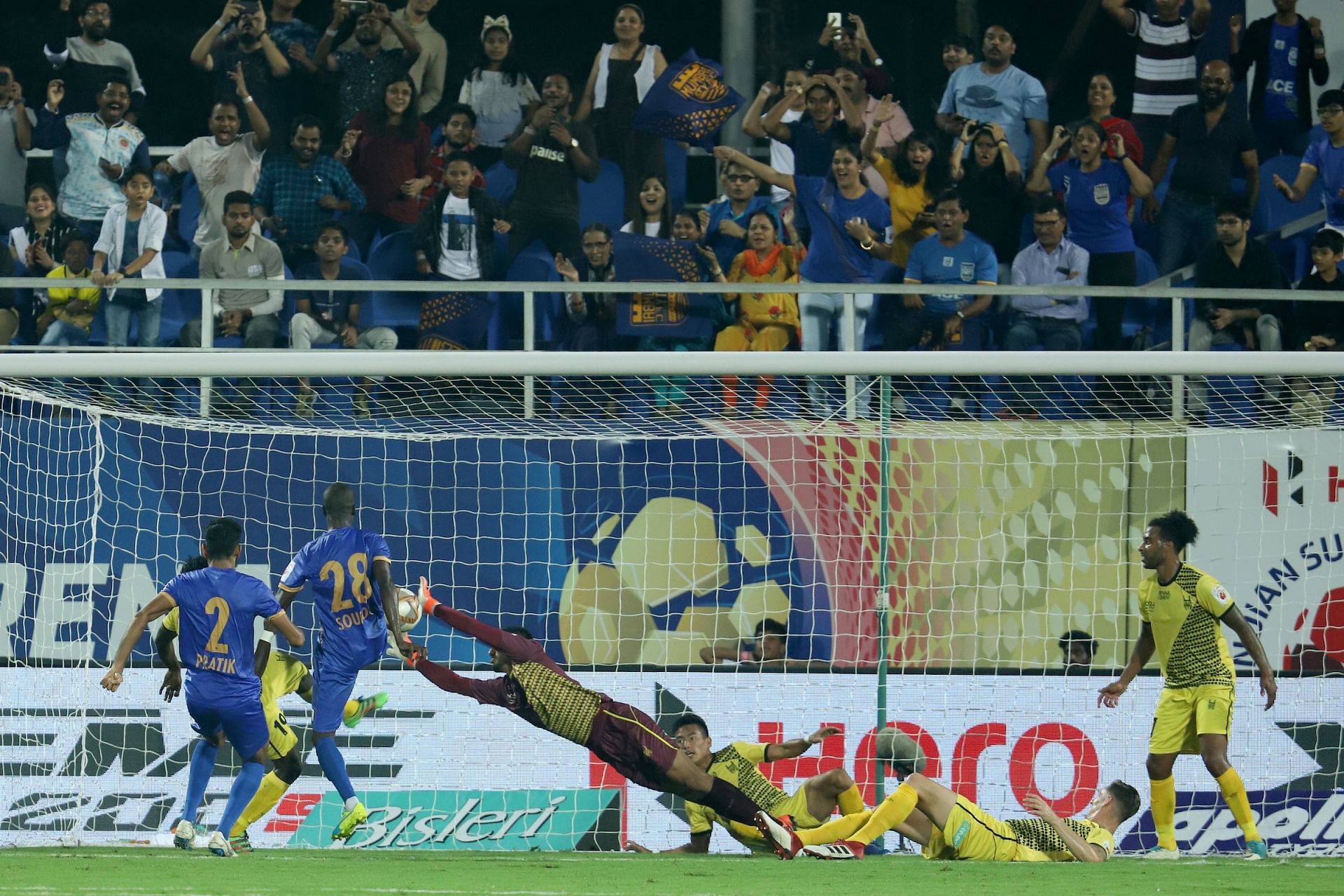 It was a shocking start to the season by Kamaljit Singh, who was among the top performers for the team last time out. Nobody could have expected the custodian to drop his performance levels as much as he did, eventually losing his position in the starting lineup along with the captain's armband.
In his 12 appearances in the season, Kamaljit went on to concede a staggering 26 goals. However, it was his repetitive errors that turned out to be more disappointing to watch. If the young goalkeeper is to see himself with the national team in the near future, he certainly needs to show more solidity under the bar, a quality he definitely does possess.
Kamaljit Singh
Kamaljit's 2019-20 Season In Numbers
Appearances: 12
Shots Faced: 168
Goals Conceded: 26
Clean Sheets: 0
Passing Accuracy: 51.27%
Saves Percentage: 60%
Top Performances
1. NorthEast United 1-5 Hyderabad FC
2. Hyderabad FC 2-1 Kerala Blasters
3. Bengaluru FC 1-1 Hyderabad FC
Manager's Report Card
It was a difficult season for Phil Brown, who had a promising start to life in India with FC Pune City last year. With a squad of questionable strength at his dispense, the Englishman could never implement his tactics that worked wonders last season. Having won just once in the campaign, his sacking was imminent.
Assistant coach Mehrajuddin Wadoo took interim charge of the team for the next couple of games, but the results didn't improve. Finally, after the club appointed Javier Gurri Lopez as the interim head coach until the end of the season, there were a few positive performances from Hyderabad FC. The 5-1 thrashing of NorthEast United at home in the final game of the season was perhaps their best display in the entire season.
Former Bengaluru FC head coach Albert Roca will begin at the helm of the club from the start of the next season, thus increasing the excitement levels of the fans.
Lessons To Be Learned
In all fairness, it wasn't a very good start to life in the ISL for Hyderabad FC with a bottom-place finish. That itself is a big lesson for the new entrants, as the competitiveness of the league has been ever-increasing.
In order to compete for the top four, let alone win the title, Hyderabad need to put together a good squad for next season. A squad with the perfect blend of experienced figures as well as budding youngsters with an eye for improvement. With Roca now taking over the reigns, the future of the Nizams certainly looks to be in safe hands.
Fan View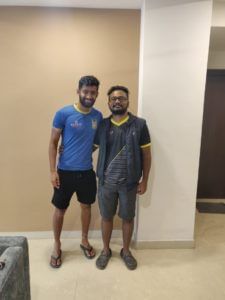 Arun Nair
When Hyderabad FC were announced as a new team in the ISL, we were delighted and joyful that we will have our own team to support.
Our expectations were grounded, we expected the team to play good football and win odd matches at home. With the blink of an eye the season started and we had two back-to-back away thrashings. Then came the first home game against Kerala Blasters. All of us had mixed expectations. Many of us were sad after we went a goal down. But, none of us can forget that night till date, as we won our first ever home game in Gachibowli. Our support continued game after game. Defending champions Bengaluru FC came home and we were able to restrict them to a draw. This was a great deal for us fans from the Deccan Legion.
We had too many injuries to begin with and by the time we found right combinations the season was almost over. But, one thing we fans were truly disappointed with is the fact that Indian players like Sahil Tavora and Danmawia Ralte weren't given enough chances to play. We really hope that talented youngsters get enough chances to prove themselves. Further, we also hope to see more players from Hyderabad play for the national team, apart from Adil Khan and Nikhil Poojary.
All said and done, we are excited to see Roca take charge of the team next season.
For more updates on Indian Football, follow Khel Now on Twitter.