The Highlanders' campaign didn't quite go as planned.
The 2019-20 season was yet another one to forget for the NorthEast United faithful. Although, they had a good start to the season, injuries struck and they eventually fell off the tracks never to get on again. Newly-appointed head coach for the Robert Jarni, was sacked towards the end of the season, after it was sure that the team would fail to qualify for the playoffs.
Assistant coach Khalid Jamil took over for the rest of the campaign, but even he could not change the club's fortunes as the Highlanders finished with a 14-match winless streak.
Fact Sheet For Indian Super League Season 2019-20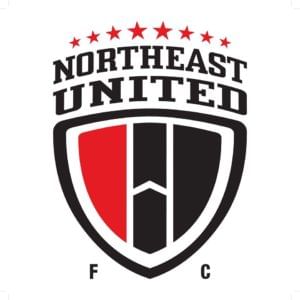 Season finish: 9th
Games played: 18
Won: 2
Lost: 8
Drawn: 8
Win %: 11.11%
GF: 16
GA: 30
Top Performers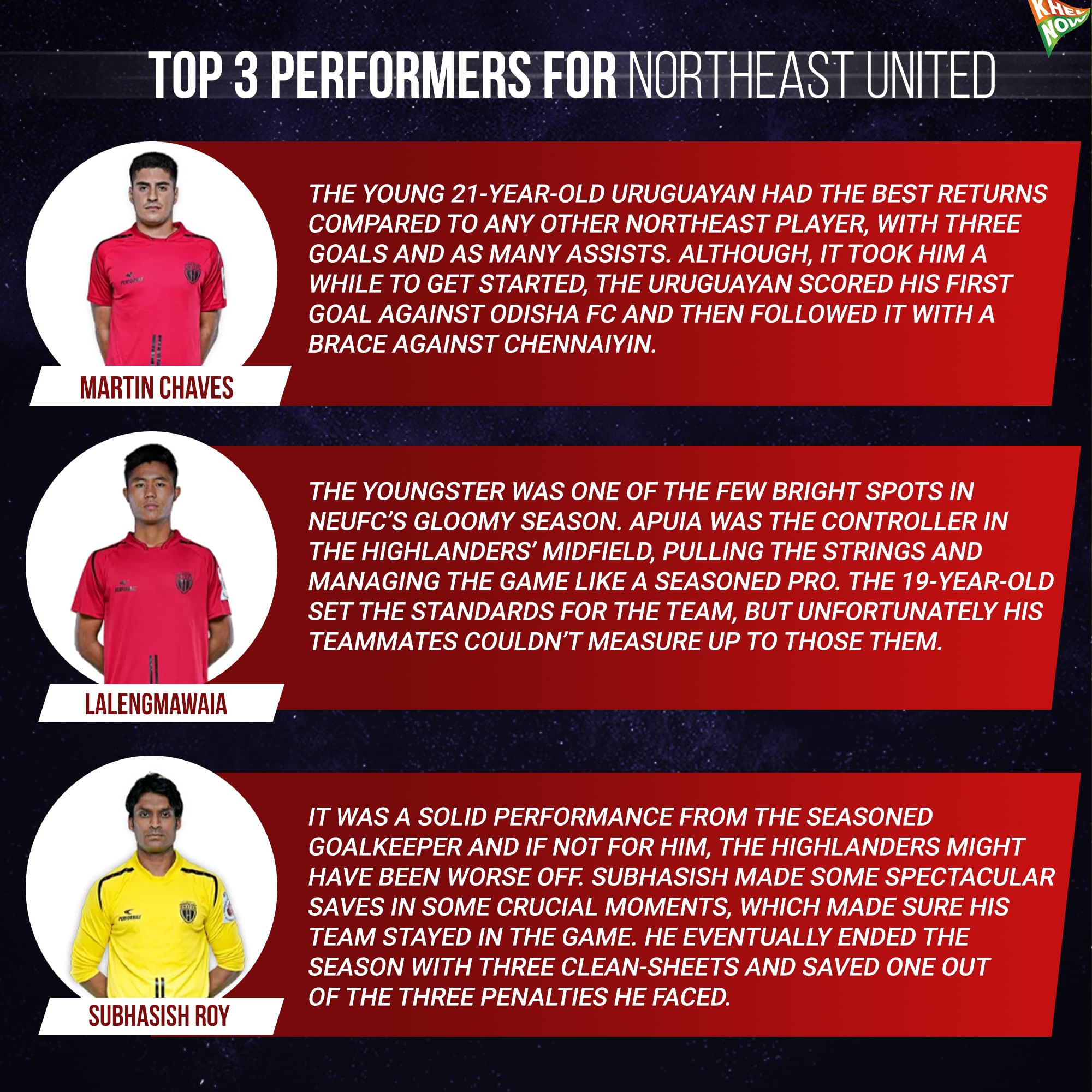 Underperformer Of The Season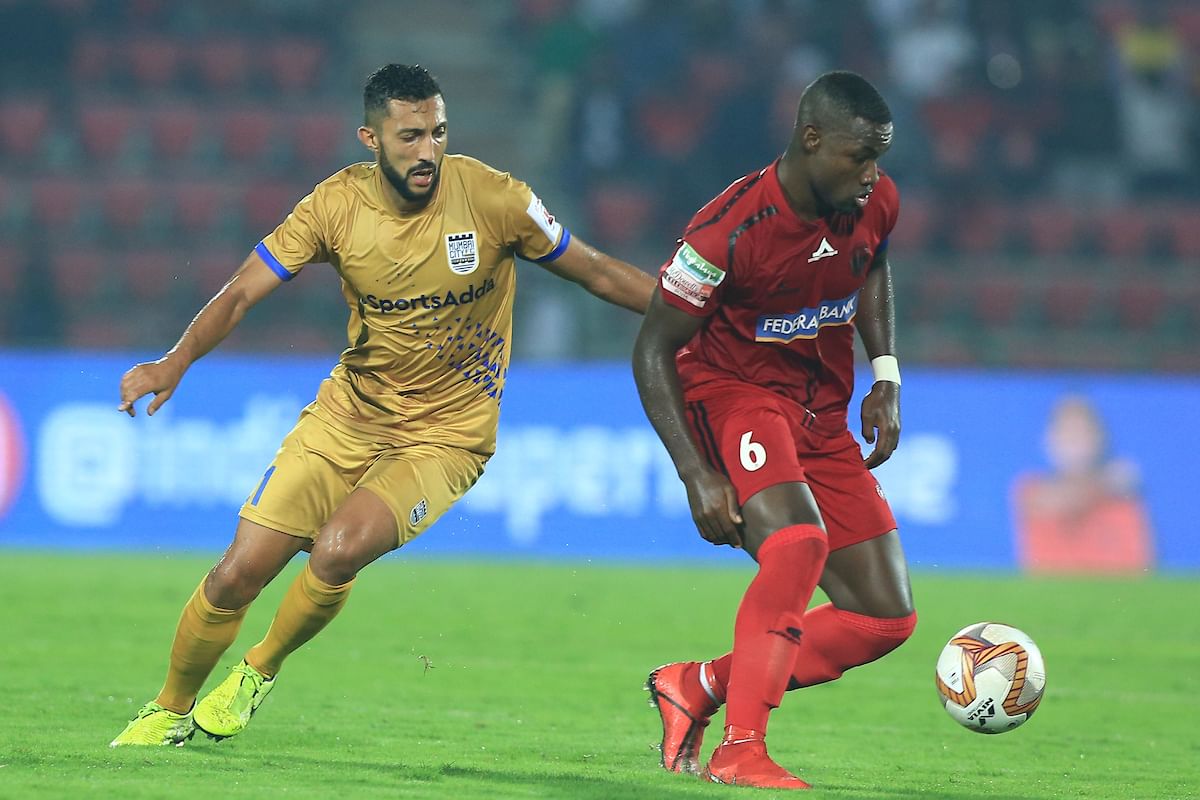 Jose Leudo: The Colombian midfielder came back for yet another season with NorthEast United, following his important role in their playoffs qualification in the previous campaign. Much was expected of him, but unfortunately Leudo failed to deliver this time around. He looked a shadow of his former self, uncomfortable on the ball and losing possession in crucial areas.
Leudo's performance in the season 2019-20
Matches: 14
Minutes: 1084
Goals: 1
Assists: 0
Shots: 2
Top Performances
1. NorthEast United 2-1 Odisha FC
2. Hyderabad FC 0-1 NorthEast United
3. NorthEast United 3-3 Jamshedpur
Manager's Report Card
Robert Jarni can be cut some slack when it comes to his side's performances this season, as a lot of other factors came in to play. These included a season-ending injury to start striker Asamoah Gyan and the rescheduling of matches due to local unrest.
But, that doesn't change the fact that Jarni's team failed to score in four consecutive matches and that the Highlanders were on a long winless streak when Jarni was eventually sacked. Overall, it was a rather disappointing and short stay in the Indian Super League for the Croatian. Assistant coach Jamil took over for the last three games, in which his side lost two and drew one.
Lessons To Be Learnt
It is the fifth time in six seasons that NEUFC have failed to qualify for the playoffs. NorthEast's main undoing this term were the injuries which highlighted their lack of squad depth. Although, their defence and midfield looked somewhat sorted, their attack was in shambles, especially after Gyan's injury. They managed only 16 goals in 18 matches. NorthEast United would need to strengthen their squad and add more quality foreign players. Their over-reliance on youth added to their woes.
Fan View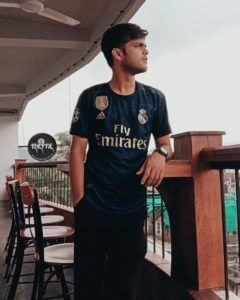 Madhurjya Batshya
Although, it was a disappointing season, there were quite a few highs, especially the way we started off the campaign. The way the young lads turned up in the latter half of the campaign was also laudable.
Releasing Panagiotis Triadis was one of the few questionable decisions taken by the board. Gyan's injury probably called for more trouble and Jarni's sacking just laid the final nail in the coffin.
Anyway looking forward to next season, and hopefully, it turns out good for us. NorthEast United FC forever. Allez allez allez!
For more updates, follow Khel Now on Twitter and join our community on Telegram.