The Kolkata outfit look stern in their bid to lift the title as a new entity.
Going into the season as one of the premier heavyweights of the competition, ATK Mohun Bagan have a squad which any Indian Super League (ISL) side would be envious of. With the right blend of impactful, proven foreigners alongside top-class of Indian stars, they've created the perfect balance required for success.
With the Kolkata giants heading into the new season with renewed enthusiasm and expectations, their top players will have to perform for them to succeed again. Of course, there are a number of quality players in the squad – but a few standout from the rest. Here we look at the key players for ATKMB this season:
5. Edu Garcia
In his first full season in Kolkata, Edu Garcia had an absolute blast playing as a super-sup or as an impactful attacking player for ATK. This time, he might get a bit of an upgrade after his excellent work. As long as Garcia can keep himself injury-free, he should act as a catalyst for a lot of ATKMB's attacks through the middle.
He scored six goals and assisted three, despite only getting close to 12 full matches of action. If Habas' side want to break down deep backlines, they need the creative edge Garcia brings, along with all his unpredictability. Thanks to his excellent off the ball movement, which allows him to stray into dangerous areas, Garcia should remain the X-Factor in their forward line.
4. Prabir Das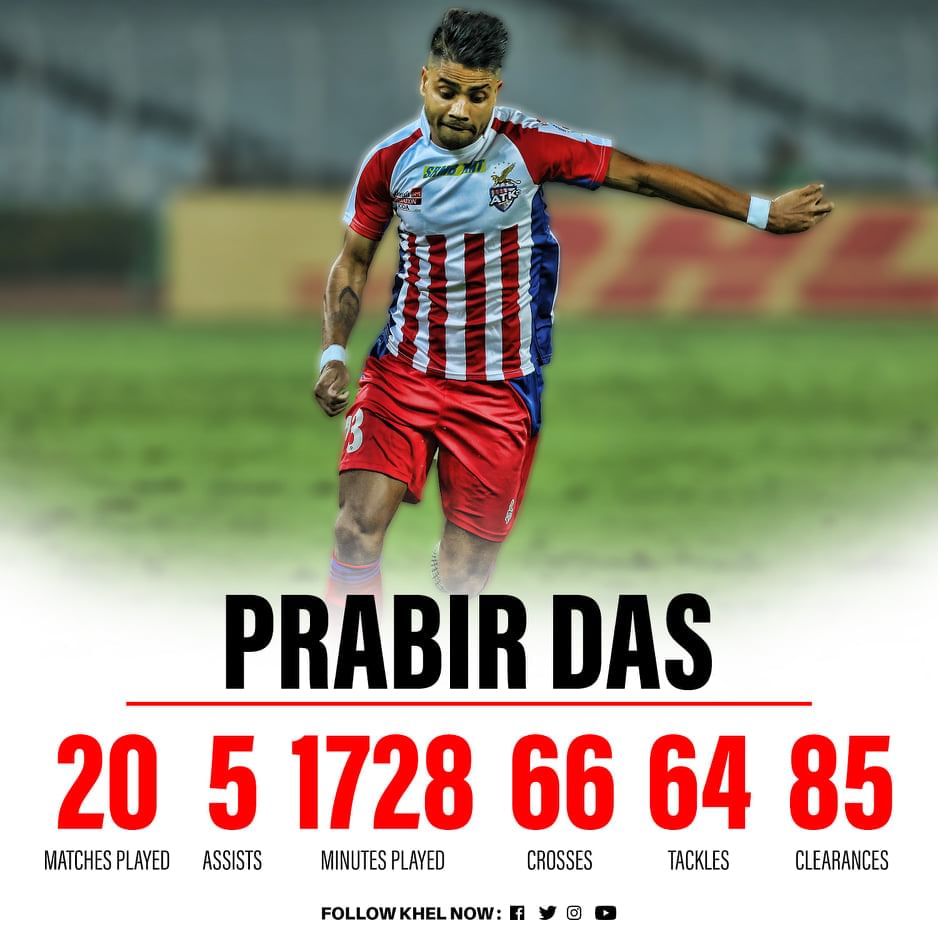 One of the unsung heroes for ATK's success last season, Prabir Das made an excellent return from injury by spearheading their title challenge. Not only was he defensively solid and kept his flank tidy, but Das' excellence was proved while going forward. In Habas' system, he was allowed to roam free, knowing that Pritam Kotal was covering his back in defence. With all that freedom, the right-back caused mayhem going forward.
He picked up five assists last season, among the most managed by an Indian player. By averaging more than three crosses per game, his excellent delivery caused a lot of problems in the box and handed chances to the forwards. Das will look to pick up from where he left off by being a nuisance down the right wing. His fantastic crosses are a key part to ATK's attacking success, so he'll be crucial for not only maintaining a good defensive record, but also to deliver quality balls into the box and create chances on a regular basis.
3. David Williams
Williams can probably be well described as the Roberto Firmino of ATK Mohun Bagan because he isn't a traditional striker who demands service in key areas, but also works hard to ensure he can carve his own opportunities. The Australian's excellent off the ball movement along with his fantastic link-up play will help progress the ball forward much better for the Mariners and he also possesses a clever creative edge to open up space for his attacking teammates.
But, when it comes to finishing chances – Williams is an expert. He's extremely clinical at putting away whatever opportunities he gets and will be key to ATKMB's counter-attacking style. As long as he can stray clear of injuries and maintain his excellent chemistry with Roy Krishna, the Australian forward should continue being instrumental for his team.
2. Sandesh Jhingan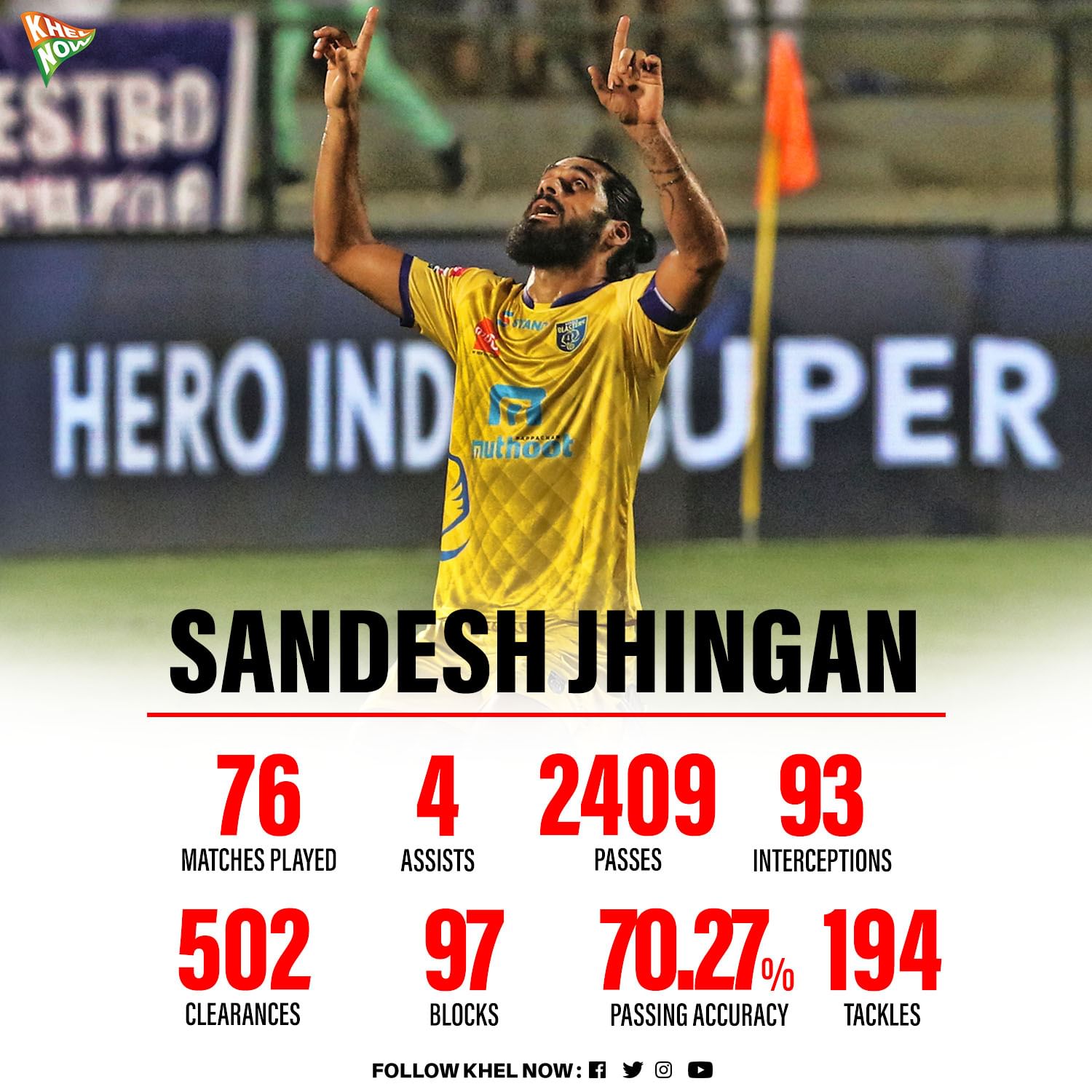 The biggest acquisition for the Mariners this season, the signing of Sandesh Jhingan was a statement of intent from Antonio Habas' side. While the Spaniard's team were excellent defensively last season, they were lacking a leader at times. Now, with Jhingan's introduction, that void should be filled. Despite missing the entirety of last the last campaign due to an unfortunate injury, there's no doubting his class or ability.
The dominant centre-back can adapt his game to different occasions and thrives under pressure. With his excellent game-reading ability, a knack for making clutch clearances and willingness to play out from the back, the defender will be key to holding together an impenetrable line for ATKMB.
1. Roy Krishna
The main man who ATKMB will put all their hopes upon is their talisman, Roy Krishna. The Fijian had an exceptional debut season in the ISL last term, scoring 15 goals and also managing six assists. He was involved in more than 50% of ATK's total goals, playing a crucial role in their wins against prominent teams. Krishna is tailor-made for the league, with his excellent movement and predatory instinct.
With his hold-up play, ability to disorganize defenders and also create space for teammates with clever passes, Krishna has got everything in his locker to be a menace in the final third. His finishing prowess is unquestioned, as he needed little invitation to put the ball into the back of the net last season. The Fijian will be key to the success of ATKMB and Habas will hope his goal-machine can keep delivering the goods.
For more updates, follow Khel Now on Twitter and join our community on Telegram.