The 26-year-old opened up on his journey in Indian football, ambitions at ATK and a return to the national team.
The Indian Super League last season witnessed the rise of many Indian players and one such name that tops the list has to be ATK's Prabir Das.
He was a vital cog in Antonio Lopez Habas' title-winning side last season. When the chips were down Das came up with two assists against Bengaluru FC in the semi-final second leg to drive ATK to the final and eventually, they won the title. The 26-year-old was very consistent with his performances for the Kolkata-based outfit and soon became one of the first names on the team-sheet for Habas.
However, at the start, things were completely different for the right-back who was gradually attaining match-fitness after coming back from a serious ACL injury, which kept him out of action for the whole of the 2018-19 campaign.
"I have been playing professionally since 2010 and I have won the ISL trophy back in 2016, but this year was something different. I was out for 10 months and I was struggling with a lot of issues and despite all of that I came back. I played all the 20 matches in a season for the first time in my career and coming back from an injury – it is not easy. I will thank ATK for believing in me and supporting me during my tough times," he said in an exclusive chat with Khel Now.
The former Mohun Bagan defender continued to speak about his struggles during his rehabilitation. "At the point of contact, I understood that I will be out for the season. The first seven days there were mostly negative thoughts about whether I will be getting back again, also about my contract expiring. However, then I started watching motivational videos and thoughts of my family motivated me. So, I followed the doctors and physio religiously at every step which helped me a lot."
Thoughts on the title-winning season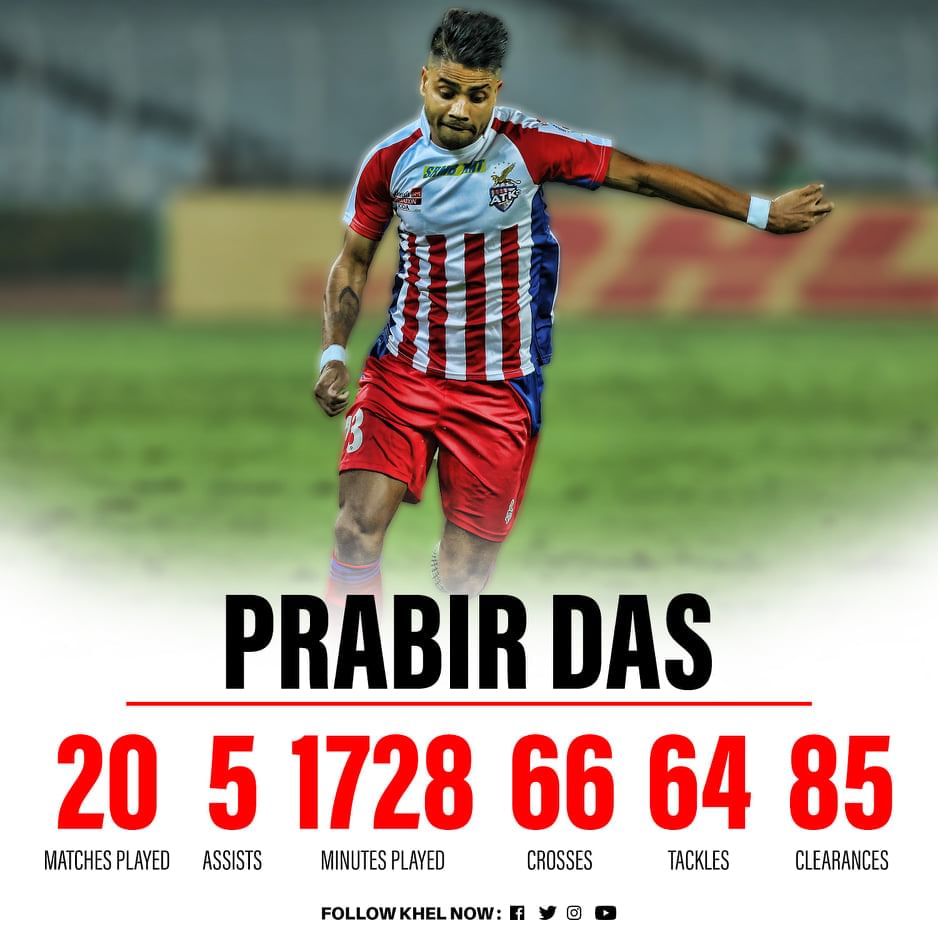 Coming to the 2019-20 season, Prabir Das claimed that the first match against Kerala Blasters which they lost, gave them an idea that they can achieve big things this season. "I think the first 15 minutes against Kerala we played some great football, but failed to take all our chances. We lost that game, but it is part of football. If you see closely, Chennaiyin FC played some good football in the final and could have scored a few goals in the first quarter. If you are to win a championship you need a bit of luck and against Kerala, we felt that we were on the right path."
When quizzed whether he would choose to win the ISL group stage and play in the AFC Champions League or win the ISL title, he added, "I would choose both (laughs). It is possible, the final comes later. In this situation, I would choose to win the group stage and then try and win the final. We were very upset at missing out on the ACL spot this season and that motivated us to win the final."
Jose Molina and Antonio Habas
Das who was also part of Jose Molina's 2016 ISL-winning team feels that both the Spanish coaches have had different kinds of influence on his life. "I think both the coaches are very good, that's why they ended the seasons as champions. Molina believed a lot in building from the back, while Habas prefers a long-ball build-up approach. I want to thank both of them."
"Personally, I would want to thank Habas more because of the circumstances and the belief he showed in my abilities at the start of the season. He showed immense trust in me despite me coming back from an injury and for that, I have a lot of respect for him."
Early days and time at Pailan Arrows
Prabir Das faced a lot of rejection during his early days. Coming from a humble background, the youngster wanted to make it big in football. But, at the very beginning, he was rejected by most of the top academies in the country.
However, his elder brother and his family, despite their hardship, motivated him to keep his focus on football. Soon he returned to the trials and this time he was selected for the SAIL Bokaro academy among 700 players back in 2007. He played in different positions during his younger days and gradually rose through the ranks. Representing the Bengal team, Prabir Das went on to join the famed Pailan Arrows setup.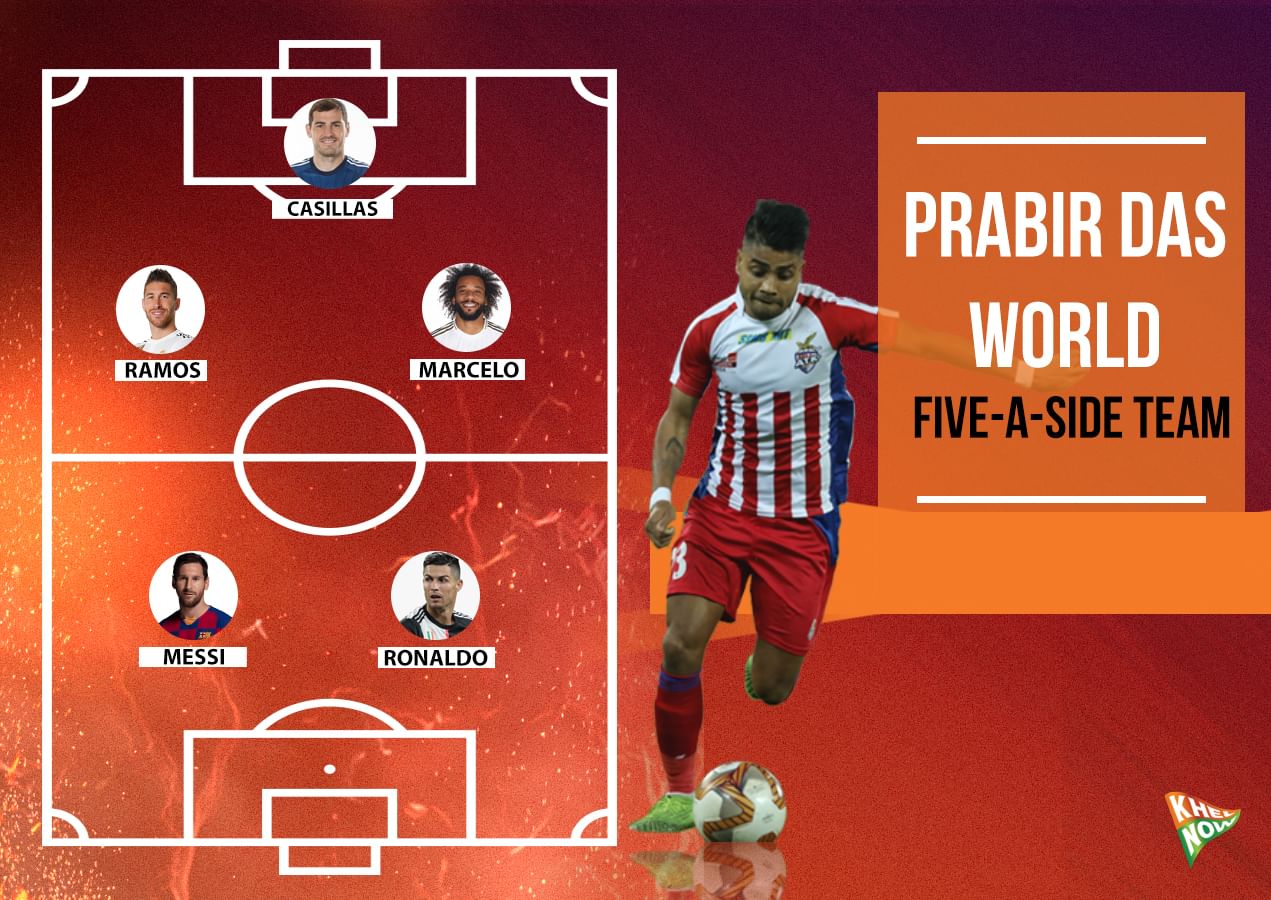 "Maturity is important in football and players do learn a lot during their growing years. Most of the experienced players of today like Pritam (Kotal), Pronay (Halder), Narayan (Das), Jeje (Lalpekhlua) and others have played in age-group tournaments and then played for the Arrows, before making big moves."
"You can see players like Amarjit Singh playing with so much confidence. He has developed himself during his time at the Arrows and now he plays for the national team. I think the Arrows are doing a great job in promoting young players and nurturing them for the bigger stage," added the former Pailan Arrows player.
ATK-Mohun Bagan merger and continental hopes next season
ATK and Mohun Bagan have merged ahead of the upcoming season and Das, who has played for both clubs, feels this is a welcome move for Indian football. "One was my ex and one is my present and now with both getting merged, I think its great for Kolkata football. Mohun Bagan playing in the ISL is great. The history they will bring along with ATK's winning form will make this move huge. I am looking forward to it."
The former Mohun Bagan man did not have a great AFC Cup experience with the Mariners. But, in the upcoming season, he will play in the same tournament again, this time with a zeal to win. Das feels that the team will represent India at a continental stage and that has to be one of their biggest aims for next season.
National team call-up
The 26-year-old was a trailblazer on the right flank for ATK last season and his consistent performances attracted interest from Indian national team head coach Igor Stimac too. The Croatian even called him to the national camp before the nationwide lockdown announced due to coronavirus pandemic. Despite being happy with the acknowledgement from Stimac, the player feels that at this point, we need to fight the pandemic and come out as winners first.
"The condition in our country due to this pandemic has made me very upset and I hope and pray that things get better quickly. Speaking about the call-up, it is a dream to wear the India colours. I want to thank Stimac for the opportunity. I will look to give my best and accordingly if I work in his system, I would love to play for the country just like any other player."
Foreigners rule and longevity season
Speaking about the implementation of the 3+1 rule in the ISL, Prabir Das chose the diplomatic path, but felt that increasing matches and adding more tournaments will definitely help the Indian players. "I think the implementation of the rule depends on the AIFF officials, but I feel that Indian players should play more. Every coach looks for the best combination, as at the end of the day, their prime target is to win. If the season gets longer and more tournaments are added, then more players will get chances, as there will be a lot of rotation which will be good for the Indian players."
Bonding with Roy Krishna and David Williams
The ATK defender shares a great bond with star forwards David Williams and Roy Krishna off the field and that reflected in their gameplay. "I have seen a lot of top strikers in India, starting from Coro (Ferran Corominas), Miku, (Bartholomew) Ogbeche, but Roy and Williams had a different combination and understanding between themselves. Whenever I was on the ball, Roy and Williams always gave me a lot of options. They would never come in each other's way in front of goal. I made sure that I had to make a good bond with them as it will help me on the field. They helped me a lot and gave me suggestions and that's why we were successful," Prabir Das concluded.
For more updates, follow Khel Now on Twitter and join our community on Telegram.