The 22-year-old opened up on his journey in the Indian Super League so far and ambitions for the club.
Hyderabad FC didn't have a good debut season in the Indian Super League (ISL) as the team from the city of Nizams could only register two wins from 18 games. However, one of the silver linings of their dismal season was a 22-year-old Mohammad Yasir.
The youngster impressed everyone with his excellent work-rate and his adaptability in different positions. Yasir, who is naturally a right winger can also play as a right wing-back. Yet, this season he was even used as a central attacking midfielder by interim coach Xavi Gurri.
Khel Now recently caught up with him for an exclusive interview and started off by asking him about his footballing journey. "It was 2014, I was 15 years old and I had appeared for the trials for Pune FC youth setup which was considered to be one of the best in the country. It is where my early development took place. They helped me realise my ability and pushed me to do well," he began.
"Then after two years, the Pune FC setup was overtaken by FC Pune City and I was with them for almost three years.We won top youth competitions like IFA Shield and many more during that time. I got to play lot of competitions which helped me mature as a player and that's why this setup has a major role in my career," he added.
Taking up football as a career
When asked about his initiation towards the sport, Mohammad Yasir said, "As a young kid, I would play football in the farm, on the roads, in the muddy pitches barefooted back in Imphal. I loved this sport from a very young age and football as everyone knows is loved in my hometown of Manipur. So that's how I fell in love with this game and when I entered into the Pune FC setup, I made up my mind that this was what I wanted to take up as a profession."
Adaptable to different positions
Mohammad Yasir is a utility player with his ability to adapt to different positions on the pitch. He, however, doesn't mind it as long as he is playing but prefers to play in an attacking position. "I don't mind playing in any role or position that the coach wants me to play at. Over the years, I have played as a full-back, winger, attacking midfielder and as a central midfielder as well. I prefer to play in a position from where I can help contribute in the attack."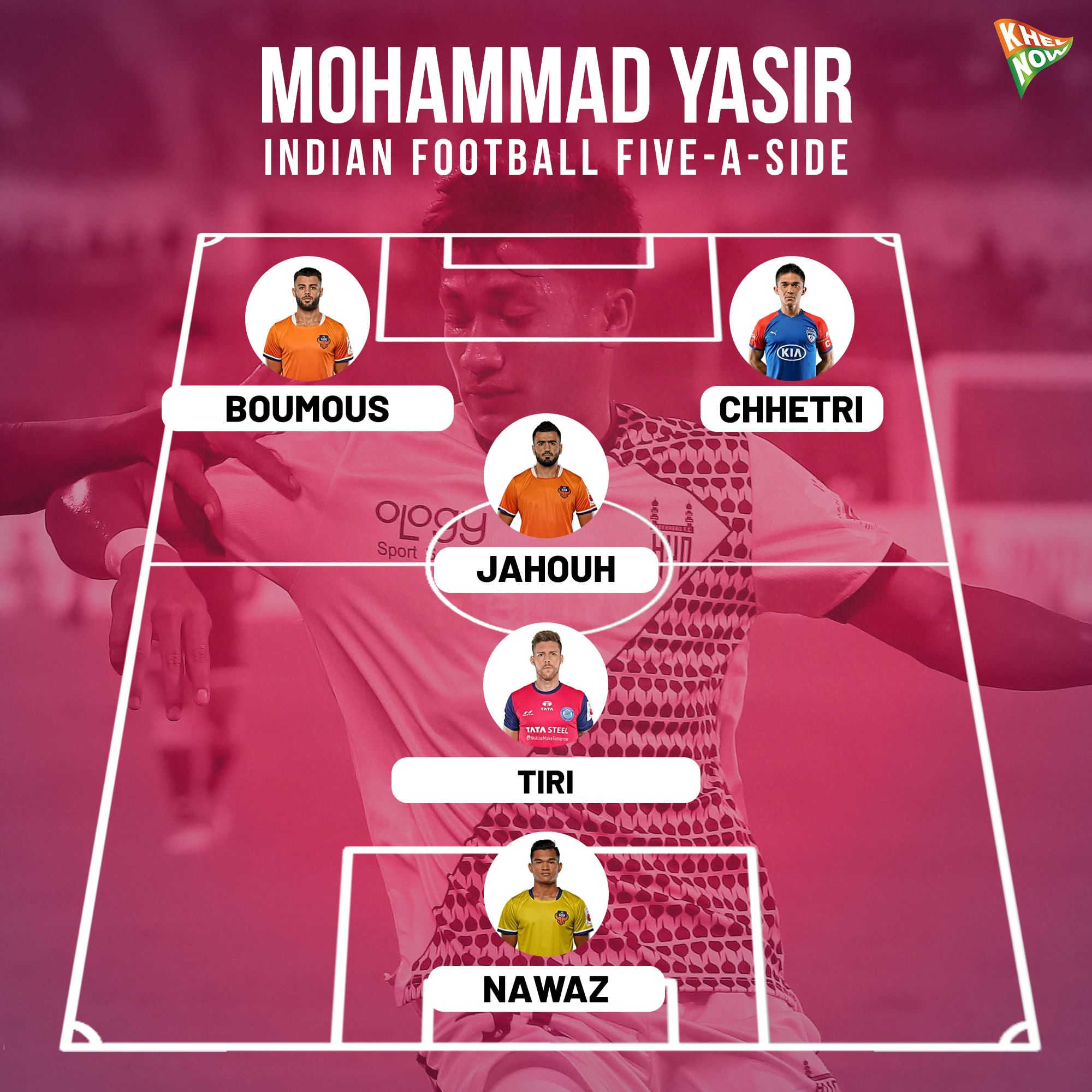 Move to FC Goa
In the 2017-18 season, Yasir moved to FC Goa but could only play once. Yet, he feels it was a big learning curve for him. "I was under contract with Pune City and in the draft, FC Goa picked me but as per rules they could only sign me on loan for one season. I was 19 years old and it was a great experience being part of a fantastic squad at FC Goa with quality players. Although I didn't play much, it helped me learn a lot and improved as a player."
"I mostly played for their reserves team but trained with the first and I also made my debut in Super Cup for the senior team. Overall, it was a great experience as a young player to be part of that wonderful group of players."
Dealing with lack of game time
As youngsters, most players are eager to step onto the pitch to showcase their talent. However, it is often the case in ISL when players are required to be patient before getting their breakthrough. And Mohammad Yasir has dealt with a similar situation during his time in the league.
Speaking upon the same, he said, "It is always difficult as a young player. You are very hungry to prove yourself and get some game time but sometimes it is difficult and situations don't suit you. As a young player, you have to be patient and wait for your chance and keep working hard each day in training improving everyday and fighting and not giving up."
Returning to FC Pune City
Further, he opened up about his struggle with injuries as he came back to FC Pune City after the loan stint in Goa. "Unfortunately I was injured at the start of the 2018-19 season. I was almost out for 3-4 months and missed majority of the season. But I got back fitter and I got my chance to make my full ISL debut in the last game of the season against Mumbai City FC where I won the Emerging Player award and that season ended on a memorable note for me."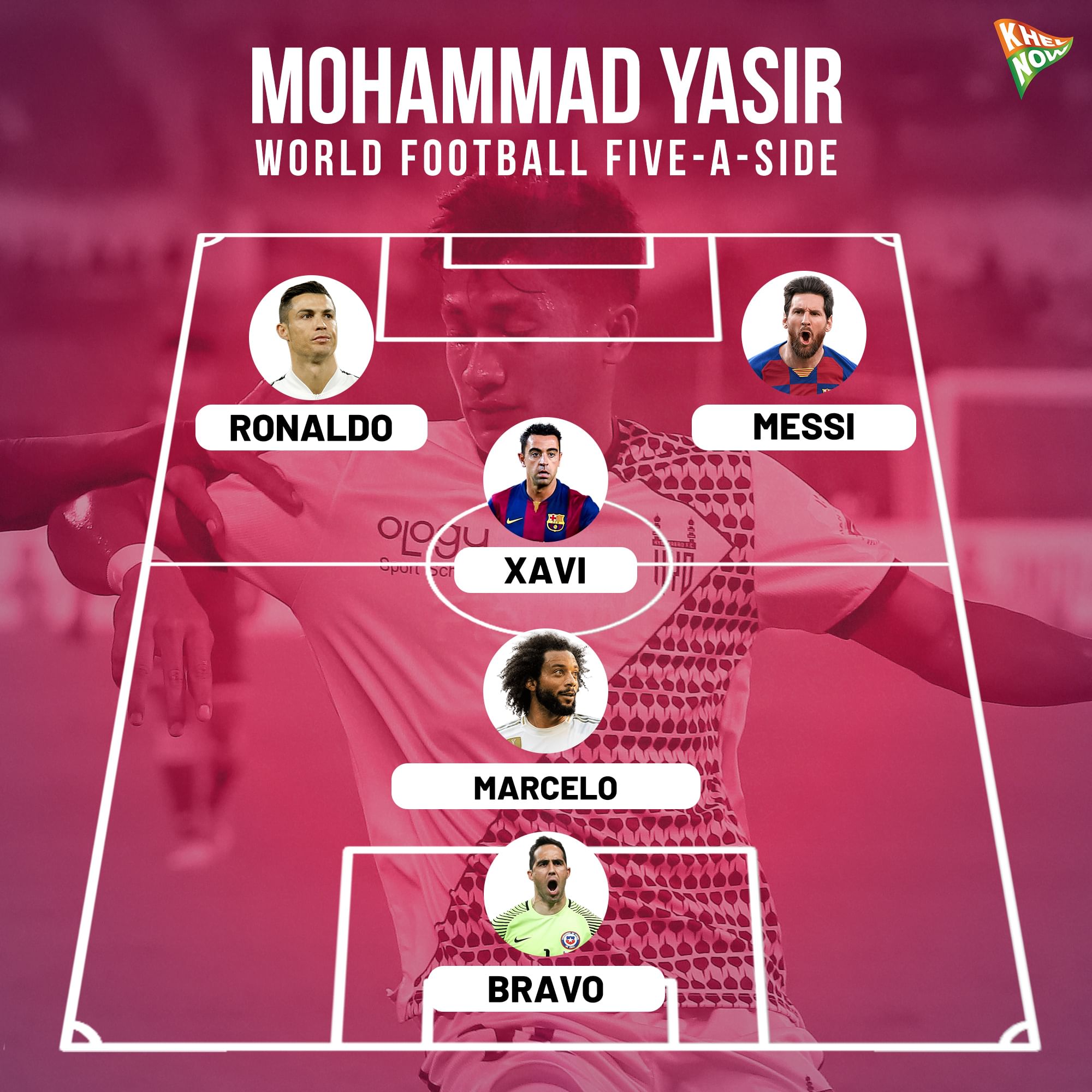 Life at Hyderabad FC
The lively youngster had his best season in his professional football at Hyderabad and talked through his experience for the league debutants. "Coaching staff and management showed faith in me; they trusted my abilities and gave me the confidence to do well. Coach Phil Brown, who handed me a debut at FC Pune City pushed me from the start of the season at Hyderbadad FC and backed me throughout the season as long as he was part of it."
Working with Albert Roca
Hyderabad FC announced Albert Roca as new head coach for the upcoming season and Mohammad Yasir can't wait to work with him. "Albert Roca is a fantastic coach who needs no introduction. He has been part of some of the biggest setups in the world and has also gained lot of success in India. I believe he is the right man to lead charge at Hyderabad FC. He knows his football well and I'm excited to work with him and help the team."
Future
Before concluding, we asked him where he sees himself in the next five years and he said, "As I have signed a contract for the next three years with Hyderabad FC, I want to contribute as much as I can to help the team reach the top of Indian football."
"Further, I want to fulfil my childhood dream of playing for the national team," Mohammad Yasir concluded.
For more football updates, follow Khel Now on Twitter, and Instagram and join our community on Telegram.