The Spanish tactician spoke about his move to Kochi, ambitions at his new assignment and more.
Stint with Mohun Bagan helpful to the coach in learning about Indian football
Trying our best to recruit the right mix of young and experienced players
Fans are our 12th man in the team
The seventh edition of the Indian Super League (ISL) is only a few weeks away and clubs are already working hard to finalize new signings, contract extensions, staff appointments and so on. Two-time finalists Kerala Blasters are no exception, having already signed the likes of Nishu Kumar, Givson Singh and Albino Gomes, while also extending the contracts of Sahal Abdul Samad and Jessel Carneiro among others. Another stellar move made by the Yellow Army is the appointment of Kibu Vicuna as their new head coach.
A manager who has already made winning titles a habit, Vicuna recently led his former club Mohun Bagan to the 2019-20 I-League crown, before agreeing terms with the Blasters. Khel Now recently caught up with the Spaniard, who spoke on a host of topics, including the reasons behind his signing with the Blasters, his long-term vision for the club and what he expects to deliver with the team in the upcoming 2020-21 season.
Kibu Vicuna began the chat by revealing that it was a very easy decision to join Kerala Blasters. "The KBFC management shared a very clear vision with me, that the entire team, right from the top is invested to achieve. From the very start, I felt comfortable interacting with everyone at the club," he said. "Hence, the decision to join KBFC was quite an easy one. Moreover, I'm extremely delighted to have chosen a club that holds fans at the heart of all decision-making and is very inclusive of their voices."
The 48-year-old explained that under him, Kerala Blasters will have a more offensive approach to the game next season, depending on ball-possession and pressing opponents to win matches. "My plan for the next season is to build a proactive and offensive team that plays from the goalkeeper and pressures the opponent to recover the ball as soon as possible. In-short, a team that gives their 100% in every game to achieve the objectives of the club." He further added that finishing in the top four and qualifying for the playoffs is one of their targets.
"Reaching the playoffs is a very difficult task for any team," Vicuna said. "Last year, Kerala Blasters had higher possession in most of the games and created a lot of chances as well. However, on-field performance is a result of multiple factors, which I may not be able to comment on, since I wasn't a part of the club. However, our goal for the upcoming season is to showcase our excellence, aim for the top and come close to achieving the desired results."
Upon being asked about how the ongoing COVID-19-enforced lockdown has affected the club's plans, he stressed the fact that coaches need to have the ability to handle such situations. "As professional coaches, we must be ready to handle such situations and make the best use of available resources. We haven't wasted any time," the Spaniard stressed.
"Using digital assets, I have been constantly interacting with the players, conducting team meetings and one-on-one sessions. Weekly sessions are also organized with players, support staff and the administrative team to encourage trust and better bonding among teammates," he elaborated, while also hoping that the situation goes back to normalcy as soon as possible.
Moreover, Kibu Vicuna also expressed positivity on the appointment of Karolis Skinkys as the Blasters' new Sporting Director. "Karolis is a professional in his career and also very skilled at his job profile. With more than half a decade of experience as the Sporting Director of FK Suduva, a top division club in Lithuania, he brings a wealth of knowledge and expertise to Kerala Blasters. I'm positive he will put in his best to create a good team for the upcoming season and achieve similar results (as at FK Suduva) for Kerala Blasters in the long term," he added.
ALSO READ: How Karolis Skinkys plans to kickstart a new era at Kerala Blasters
Vicuna rose to prominence in India after playing a prominent role in Mohun Bagan's I-League win in March 2020. The Mariners lifted the trophy with as many as four matches to spare, despite starting the season on a relatively poor note. They drew 0-0 with Aizawl FC in their first game, before succumbing to a 4-2 defeat against Churchill Brothers the following week. However, that was followed by dominating wins against TRAU FC, Gokulam Kerala, Indian Arrows, Real Kashmir, East Bengal and NEROCA FC and the club were able to continue this solid run of form till March, winning 12 and drawing just two matches along the way.
Speaking about his former club, the Spanish coach said, "My stint with Mohun Bagan has helped me learn more about Indian football, domestic players and playing in Indian conditions." He further added that this will undoubtedly help him strategize and plan better for the Yellow Army next season.
It was also reported that he will focus primarily on youngsters at the Kochi-based outfit, but the man himself clarified that while age is one of the priorities, it will never come in the way of compromising quality among players. "Our focus is not just age, but quality. Youngsters also deserve opportunities, if they show calibre.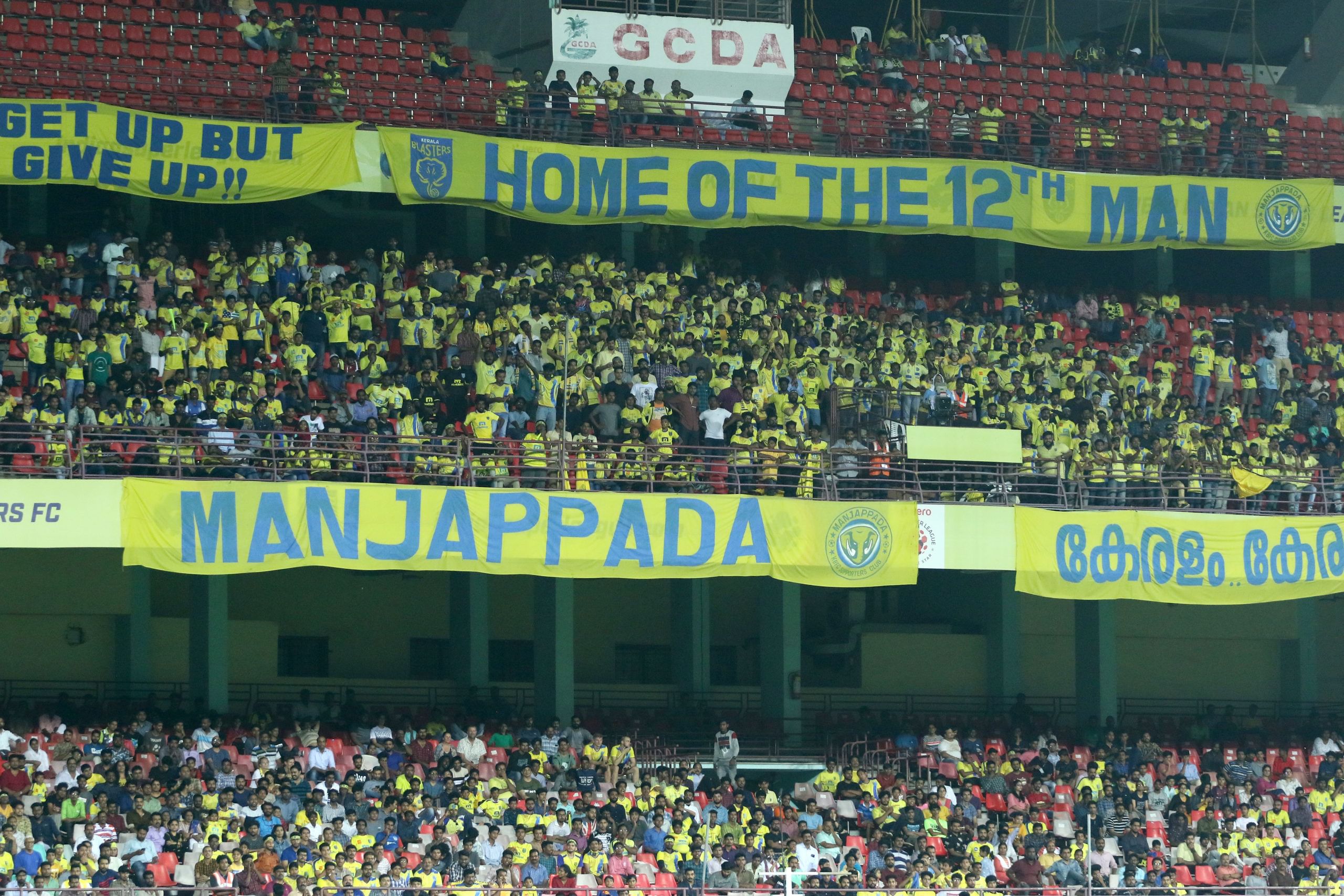 "As you know, we (Blasters) have always given young players a chance to prove their worth. The challenge is to find the right balance between young and experienced players and to define their roles in the squad. However, I'm confident that the recruitment team is very well aware of the club's vision and is putting in all efforts to create a well-balanced and quality team," he explained.
Speaking of age and experience and the correlation between both factors, Sandesh Jhingan and the circumstances that led to his exit from the club also came up as a topic of discussion. While the club are disappointed to have parted ways with their legendary defender, Kibu Vicuna promised that it will not deter them from working towards achieving their objectives.
"Jhingan's departure was a disappointment to the club, however, these are very common situations in football. It is pointless to force and change the natural way of life, but is equally important to handle the situation. As a team, we are focused on quality and are trying our best to recruit the right mix of young and experienced players, who can help the club achieve their objectives," he asserted.
The tactician also highlighted Nishu Kumar's signing as an example of the club's philosophy. "Nishu is a fantastic player and very skilled in his position. He can play on both flanks, which gives us a lot of possibilities as a team. He is a good defender and at the same time a good influencer too during an offensive game. I'm very happy to have Nishu with us in the squad," he commented.
ALSO READ: Nishu Kumar: I dream to qualify for ACL with Kerala Blasters
Last, but never the least, the Spaniard also spoke about the fans, to whom the club has forever dedicated the No.12 jersey. "They are our 12th player in the team. Their support and enthusiasm play a major role in motivating the players to achieve greater heights. Although, the current circumstances may not allow fans to be present at the stadium, I would urge them to be rest assured that we are working hard to create a good team for the upcoming season and make them proud," Kibu Vicuna concluded.
For more football updates, follow Khel Now on Twitter, Instagram and join our community on Telegram.