The player-coach duo tuned up well during their time together at Mohun Bagan last season.
Khel Now understands that Kerala Blasters head coach Kibu Vicuna is keen to sign Sk Sahil from Mohun Bagan. He is currently on a four-year deal at the Kolkata-based outfit, but in light of their merger with ATK, nothing has been finalized yet. That being said, whether or not his contract will be deemed valid depends on how the merger happens.
Apart from the Blasters, Hyderabad FC and Odisha FC are also in talks to sign the 19-year-old midfielder, while ATK want him to play for the newly-merged entity. However, according to our sources, the Yellow Army seem to have a slight edge in the transfer race because of Kibu Vicuna, the former Mohun Bagan tactician.
Interestingly, considering the interest in the market for the youngster, the new Mohun Bagan management may not allow him to leave for free.
The Spaniard led the Mariners to an emphatic I-League title victory in the 2019-20 season. He also played a very important role in Sahil's overall development, transforming him from a centre-back to a midfielder – a move that worked brilliantly for both – the player and the club.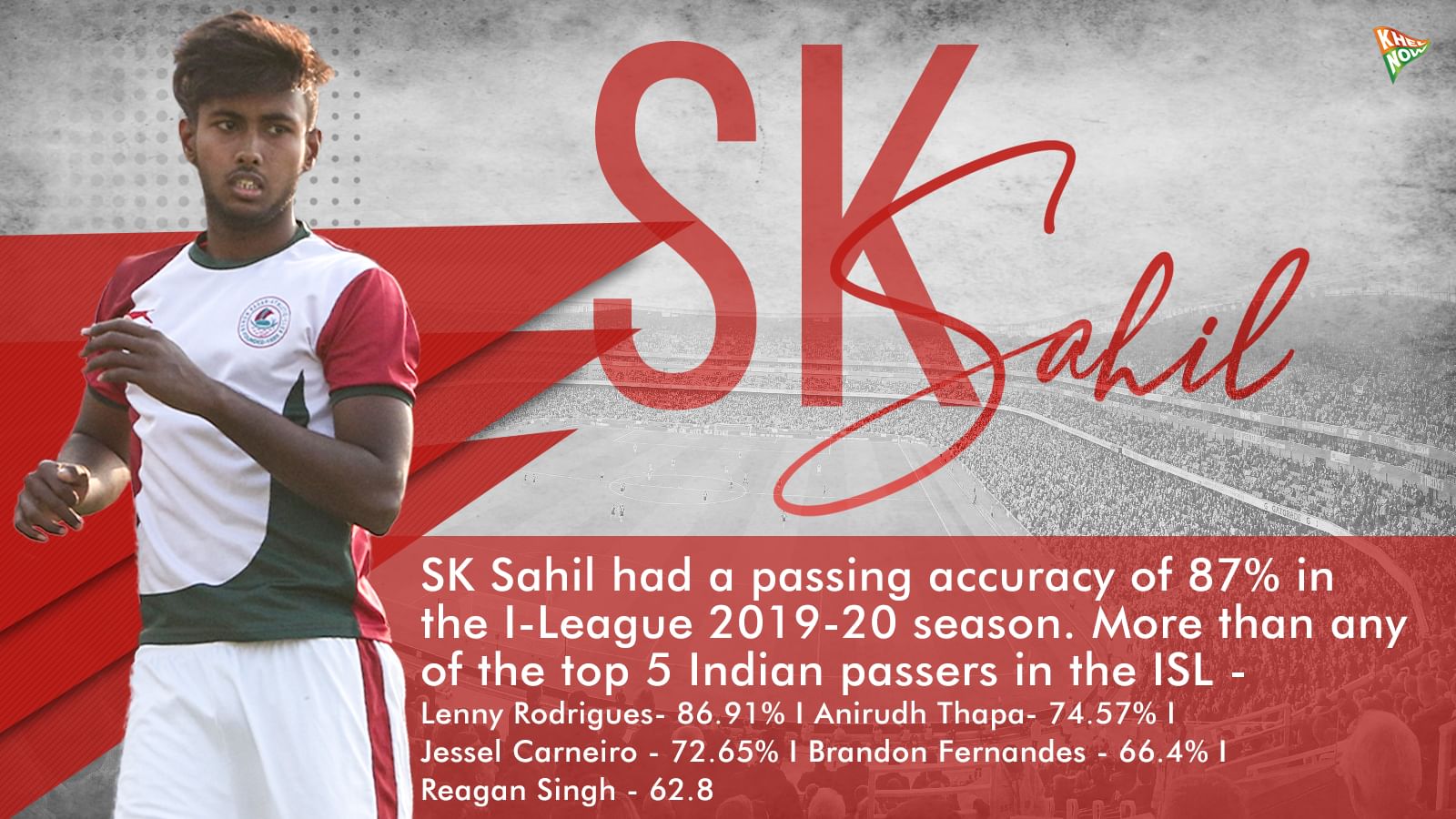 Kibu Vicuna observed that Sk Sahil, who used to feature as a centre-back in the junior team, had exceptionally good passing abilities and also a penchant to participate heavily in attacking build-ups. Hence, playing him in the midfield, Vicuna obtained several positive results, as the Mariners won the I-League with four matches to spare.
His involvement at Kerala Blasters next season could entice Sahil to sign for them. The Spaniard himself has already made it clear that one of his main objectives at the Kochi-outfit would be to work with their young players and this could serve as a boost for the youngster, as he understandably needs a side where he will be given regular game-time to continue his development.
In a recent interview, Kibu Vicuna also hinted that one of his former disciples from Mohun Bagan is coming to the Blasters, adding more conviction to the talk. "I cannot reveal names now, but one youngster from Mohun Bagan is on his way to the club. He worked under me last season," he had said.
For more updates, follow Khel Now on Twitter, Instagram and join our community on Telegram.