ISL- Indian Super League
Indian Super League 2020-21 Season Review: Mumbai City FC
The Islanders had a brilliant season, infact their best-ever to-date.
Mumbai City FC rounded up their first full season under the City Football Group (CFG) in some style by securing both the League Winners' Shield and the Indian Super League (ISL) title.
The Islanders rolled over their opponents for the better part of the league campaign. However, like other sides, even they encountered certain hurdles that were difficult to overcome. The squad stuck together during tumultuous times and demonstrated some incredible versatility to adopt different philosophies during key moments of the season.
More importantly, this was a campaign where ATK Mohun Bagan and Mumbai City FC were well and truly ahead of the rest of the teams. Yet, the Islanders established their superiority by defeating the Mariners thrice throughout the campaign. That's some serious dominance!
Fact Sheet For Mumbai City FC in Indian Super League Season 2020-21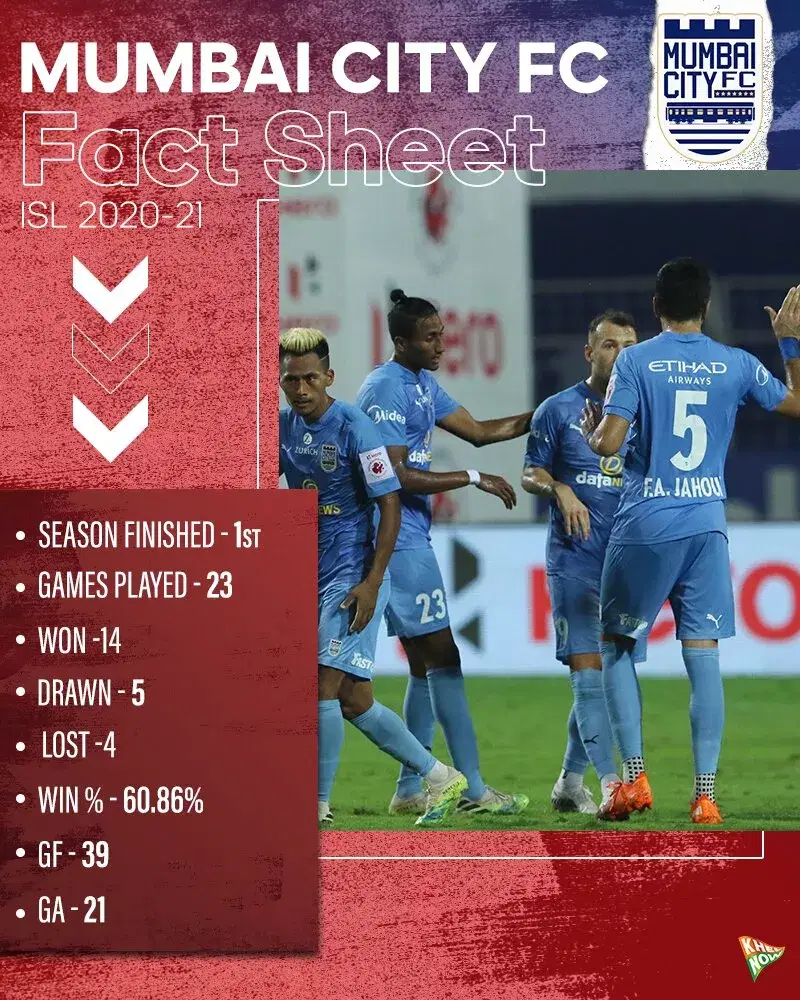 Top Performers
Mourtada Fall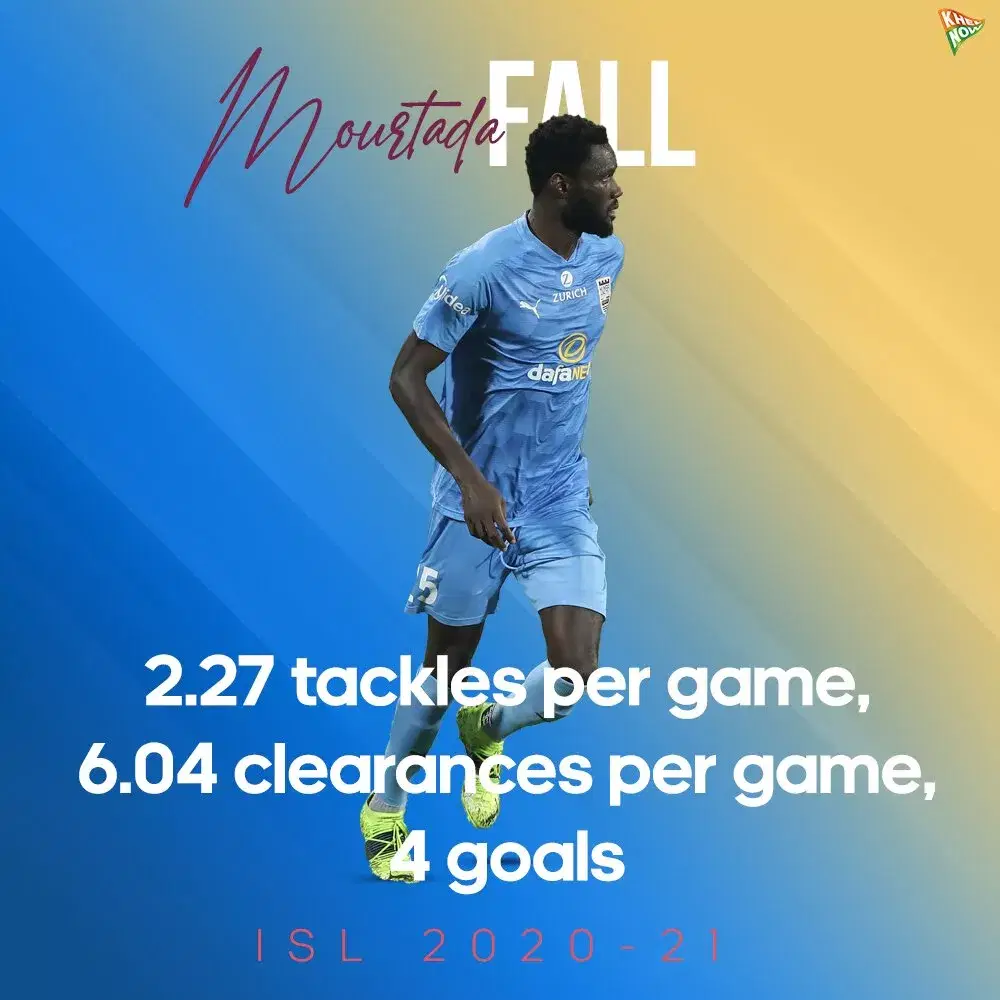 Mourtada Fall was the rock at the back upon which Sergio Lobera built his fluent unit. The Senegalese centre-back defended solidly over a consistent period of time.
He efficiently won the ball back through some terrific last-ditch tackles, put his body on the line in several key moments, remained unbeatable in the air and started off moves very neatly from the back. Fall recorded 2.27 tackles, 6.04 clearances per game in 22 appearances. Additionally, Fall notched four goals, always maintaining a threatening presence in attacking set-pieces. Needless to say, the coach depended massively on him in both halves of the pitch.
Bipin Singh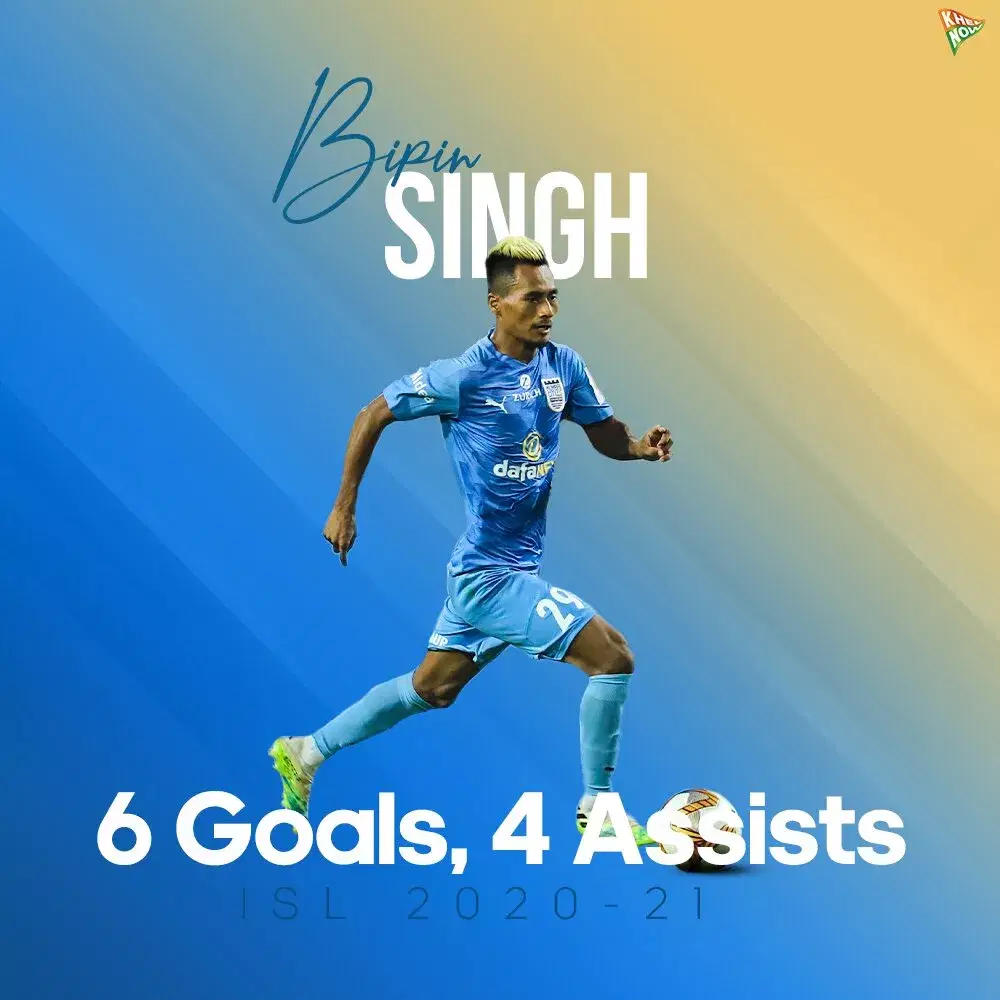 Who would have believed ahead of the start of the season that Bipin Singh will end up as the second-highest Indian goalscorer or the fact that he would finish with the same number of goal contributions as Hugo Boumous? Or that he would be the only player to score a hat-trick in ISL-7? Or that he would end up netting the season-winning goal for Mumbai City FC?
It was that kind of campaign for the livewire winger. The attacker developed from a fringe player to become one of the key pillars of Lobera's team, scoring six goals and notching four assists in the process. The improvement in Bipin's overall gameplay is just a further testament to the Spanish tactician's coaching acumen and his peerless eye for talent.
Ahmed Jahouh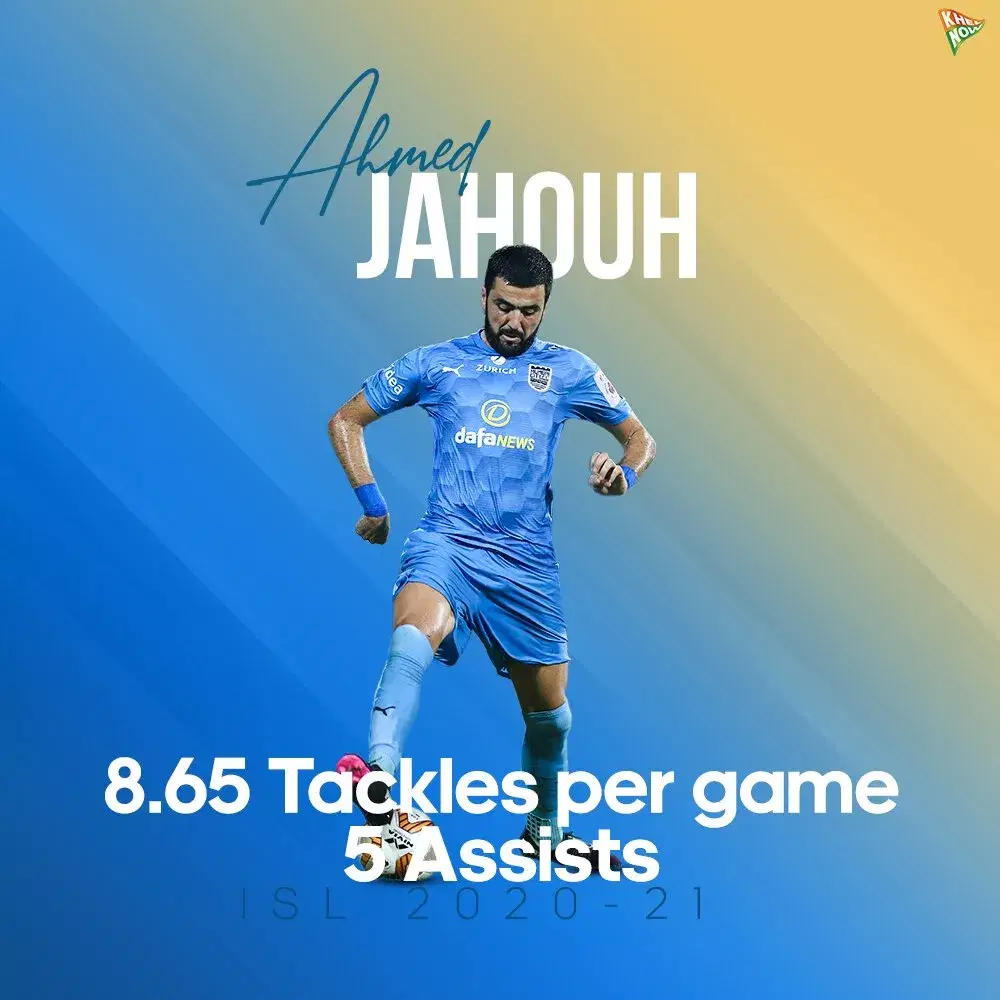 Ahmed Jahouh was the source of most of Mumbai's offensive moves. Sitting deep in midfield, the Moroccan dictated the tempo of the game brilliantly. Jahouh possesses perhaps the most expansive passing range in the league.
His ability to switch play instantly, play accurate long-range passes that catch the opposition off guard, deliver inch-perfect set-pieces regularly and break down the other team's attacking moves made him the pillar around which Lobera formed his team. With 8.65 tackles per game and five assists, Jahouh just about edges Amrinder Singh to make the cut for this list.
Underperformer of the Season
Mohamad Rakip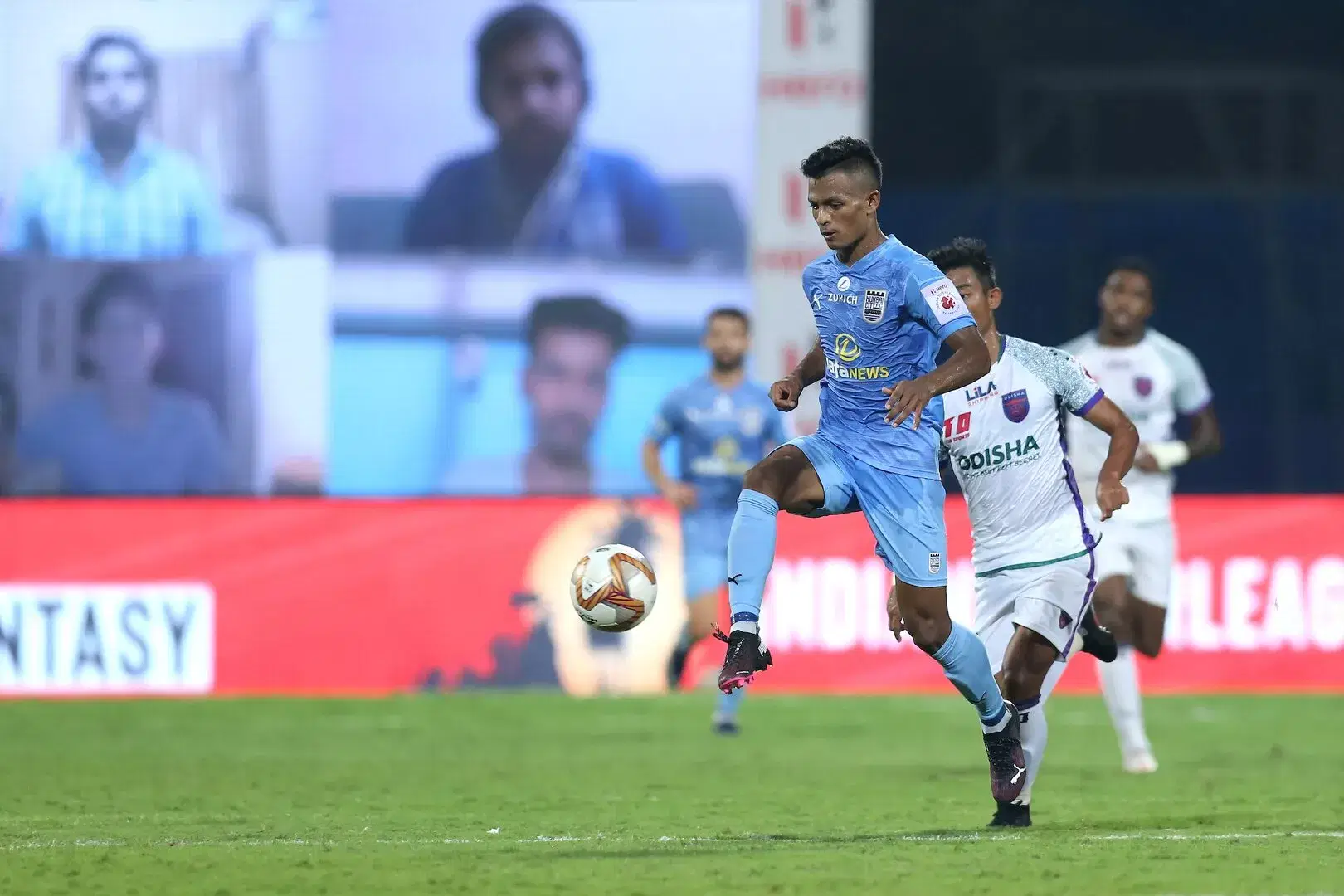 The 20-year-old Mohamad Rakip stepped into Mumbai City colours as the clear first-choice right-back. However, Amey Ranawade surpassed Rakip in terms of greater defensive tenacity, more incisive attacking contributions and clearly in terms of delivering more impactful performances.
As a result, the former Kerala Blasters player could make only nine appearances, amounting to a mere 409 minutes on the field throughout the campaign.
Mohamad Rakip's season by numbers:
Appearances: 9
Goals: 0
Assists: 0
Crosses: 13
Tackles: 10
Interceptions: 5
Clearances: 4
Top Performances
1. Odisha FC 1-6 Mumbai City FC
2. Mumbai City FC 2-0 ATK Mohun Bagan FC
3. Bengaluru FC 1-3 Mumbai City FC
Manager's Report Card
Sergio Lobera arrived at Mumbai City FC with a point to prove following his unceremonious sacking at FC Goa. Within no time, he managed to assemble a terrific, well-balanced squad with the backing of CFG. He ingrained his philosophy seamlessly into the squad but also instilled a sense of pragmatism in their gameplay.
The team knew how to play some great ball, but they were equally sturdy at the back and efficient from set-pieces when needed. This season, we learnt new aspects of Lobera's coaching philosophy, that became crucial to him bagging his first major trophies in Indian football.
Furthermore, scores of young Indian players like Vignesh Dakshinamurthy, Ranawade, Bipin Singh, Raynier Fernandes took their game several notches up under Lobera's tutelage. All these factors mark a perfect 10/10 first season for the Spaniard at the metropolis club.
Lessons to be learned
Mumbai's resurgence in the fag end of the campaign was necessiated due to their relative complacency after having gained a sizable lead over ATKMB halfway through the season. The slight slip-up nearly cost them dearly and this is a tendency that they should work on avoiding, as the team heads into more challenging competitions such as the AFC Champions League.
Also, with 61 yellow cards, Mumbai topped the charts in the league. Players like Jahouh and Boumous missed some key encounters due to their disciplinary record. Even Mandar Rao Dessai couldn't participate in the final, as he got booked twice in the semis. Mumbai's great squad depth helped them avoid any major troubles, but this is also an aspect that coach Lobera will want his players to develop on going ahead.
Fan View
Shlok Asher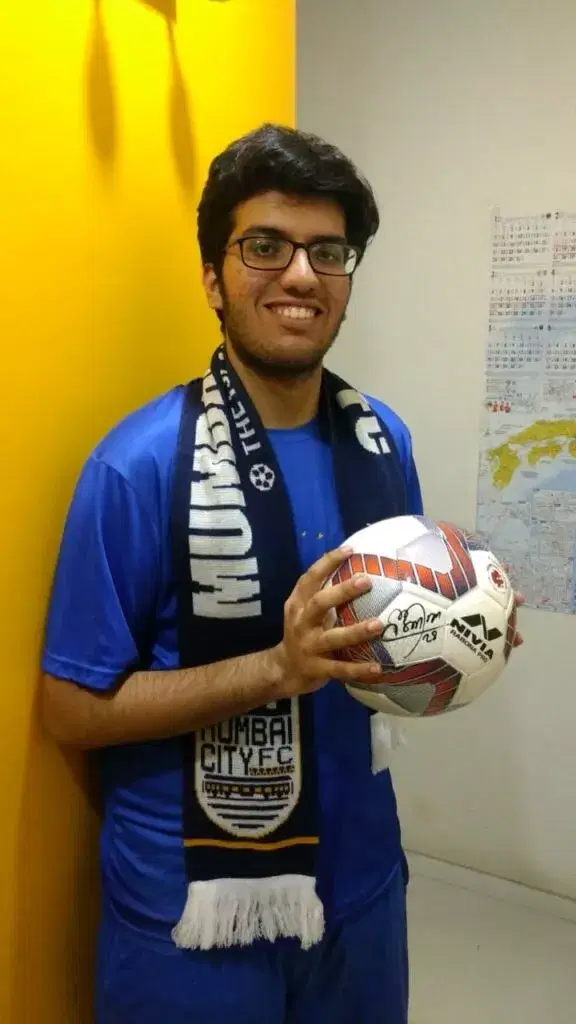 From the very beginning, Mumbai City had established themselves as the team to watch this season. The transfer season was star-studded, and we managed to retain some very important players in Raynier and Bipin Singh. I'd expected good transfers, but I never thought we would go all in and get someone like Boumous. Nevertheless, the club showed intent and it paid off handsomely.
We didn't have the best start to our campaign as we lost to NorthEast and just scraped by against Goa, but the form eventually came through and by mid-January we had a comfortable lead on the table. We were running away with the title and nobody could stop us.
And then came the surprising dip. Our performances lost steam and we started struggling. Jahouh started becoming extremely sloppy, we couldn't finish our chances and the keeping had regressed too. There was an element of misfortune as well. I still remember watching the Hyderabad-ATKMB game just hoping that something would go our way. And it did, after that Roland Alberg goal, the ball was in our court. A late yet spirited resurgence against Odisha showed that we still had something to fight for in the last fixture. The script couldn't have been written better, everything to play for on the final day. I couldn't sleep for two nights, just anticipating what could happen.
Eventually, the day came and we turned out Champions of the league. I think that performance showed us what Lobera's Mumbai City is about. There is a certain practicality to it. The team defends when it has to and looks to set pieces if necessary. Playing with the ball is important but winning is the goal.
We went cheering on into the knockouts where we had a tedious two legs against Goa. The victory was perfect, Rowllin finally getting the decisive goal against Goa and Mumbai having the last laugh. Going into the finals, there wasn't much stress. Even though we didn't play as well as we would've liked, we kept them at bay and made things difficult for them. In the end, we came out on top and made history deservedly and that's what counts.
You don't need anyone to tell you how important this season will be for our history books and reputation, but this is where it all begins. The big plan, the Asian dreams and domestic domination.
For more updates, follow Khel Now on Facebook, Twitter, Instagram, Youtube; download the Khel Now Android App or IOS App and join our community on Whatsapp & Telegram.