These clubs gave ample game-time to the young players in their squad.
The Indian Super League (ISL) is the biggest platform in Indian football for young players. They get a great chance to showcase their talents and impress with their performances. However, any young player needs enough opportunities to prove their worth. During ISL 2020-21, there were a few clubs which gave their young players sufficient playing minutes.
As a result, one saw plenty of young players, under the age of 23, have a breakthrough season. This also got some of them a chance to represent the Indian national team after impressing coach Igor Stimac.
Without further ado, take a look at the list of top five clubs who gave their youngsters a good run throughout the 2020-21 ISL season:
5. FC Goa – 2232 minutes
FC Goa ranked fifth when it comes to employing young players in the lineup. The tactician Juan Ferrando regularly brought in young energy from the bench in order to keep the momentum high in matches. For instance, players like Ishan Pandita played cameos, which was a huge asset for the club.
The Gaurs had several impressive young players on their roster during the ISL 2020-21 season. The key figure in their squad was Mohammad Nawaz (21) who clocked 900 minutes by himself. The other key contributor was Princeton Rebello (22), who played over 760 minutes of football in a breakout season.
4. Kerala Blasters FC – 2517 minutes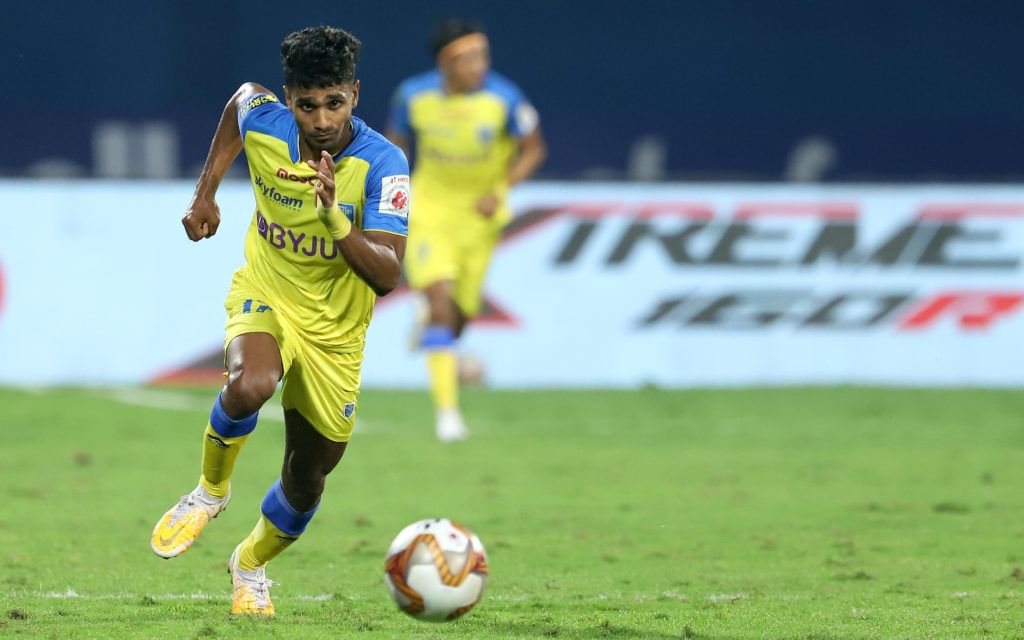 Kerala Blasters finished in 10th place last season. However, the outfit did give their young players a lot of game-time. KBFC has a rich gathering of young players at their disposal, who are going to be vital to their and Indian football's future.
During the past season in the ISL, many players under the age of 23 featured heavily. Jeakson Singh (20) and Rahul KP (21) played 11238 and 1121 minutes of football respectively. The former contributed well in defence, while the latter scored three important goals.
3. Odisha FC – 2958 minutes
Odisha FC had one of the youngest squads in the ISL. There was a lack of experience in the lineup, which affected their performances on occasion. The Juggernauts did finish in the bottom place, however, they gave a lot of crucial playing minutes to their youngsters – a total of 2958 minutes to be precise.
The outfit had players like Arshdeep Singh (22), and Gaurav Bora (21) who played the most minutes for players under the age of 23. The defender Gaurav played 1620 minutes in 18 games, which was the most in the squad for U-23 players.
2. NorthEast United – 3055 minutes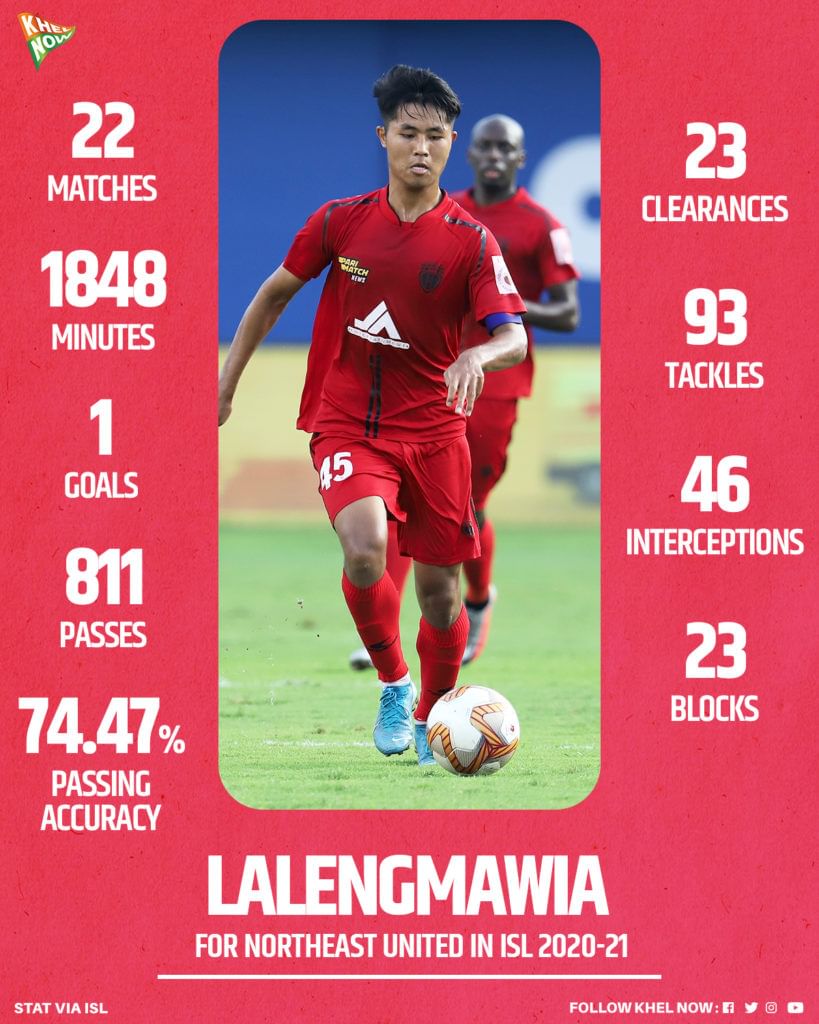 NorthEast United are one of the teams that regularly rely on their young players to perform. They consistently give a platform to their local talents and academy products to showcase what they are made of. Due to the efforts of their young players in particular, NEUFC managed to qualify for the playoffs in ISL 2020-21.
Some of their key young players under the age of 23 were Provat Lakra (22), Rochharzela (22) and Lalengmawia (19). Lalengmawia or 'Apuia' as he is more commonly known, was the breakout star who also won the ISL Emerging Player of the Season award, clocking 1848 minutes of football on his own.
1. Hyderabad FC – 4512 minutes
It is not a surprise to find Hyderabad FC as the leading club which gave most playing minutes to their U-23 players. Their coach Manolo Marquez received loads of praise for trusting young Indian players, which would benefit Indian football's growth.
Players like Asish Rai (22), Akash Mishra (19) and Hitesh Sharma (22 then) played important roles. The youngsters who clocked in most minutes were the full-backs. Mishra played 1800 minutes in 20 games, while Rai clocked 1552 minutes in 18 matches.
For more football updates, follow Khel Now on Twitter, Instagram and join our community on Telegram.