A few clubs have been active in the market with the Islanders splashing the most on players so far.
The COVID-19 outbreak and the subsequent nationwide lockdown have put footballing activities on a halt. However, business still continues to happen behind closed doors, where clubs are busy finalizing player transfers and fine-tuning their squads for the next season of the Indian Super League (ISL). Without further ado, we bring to you a complete roundup of player transfers in ISL clubs reported in the last week or so.
Odisha FC
Thoiba Singh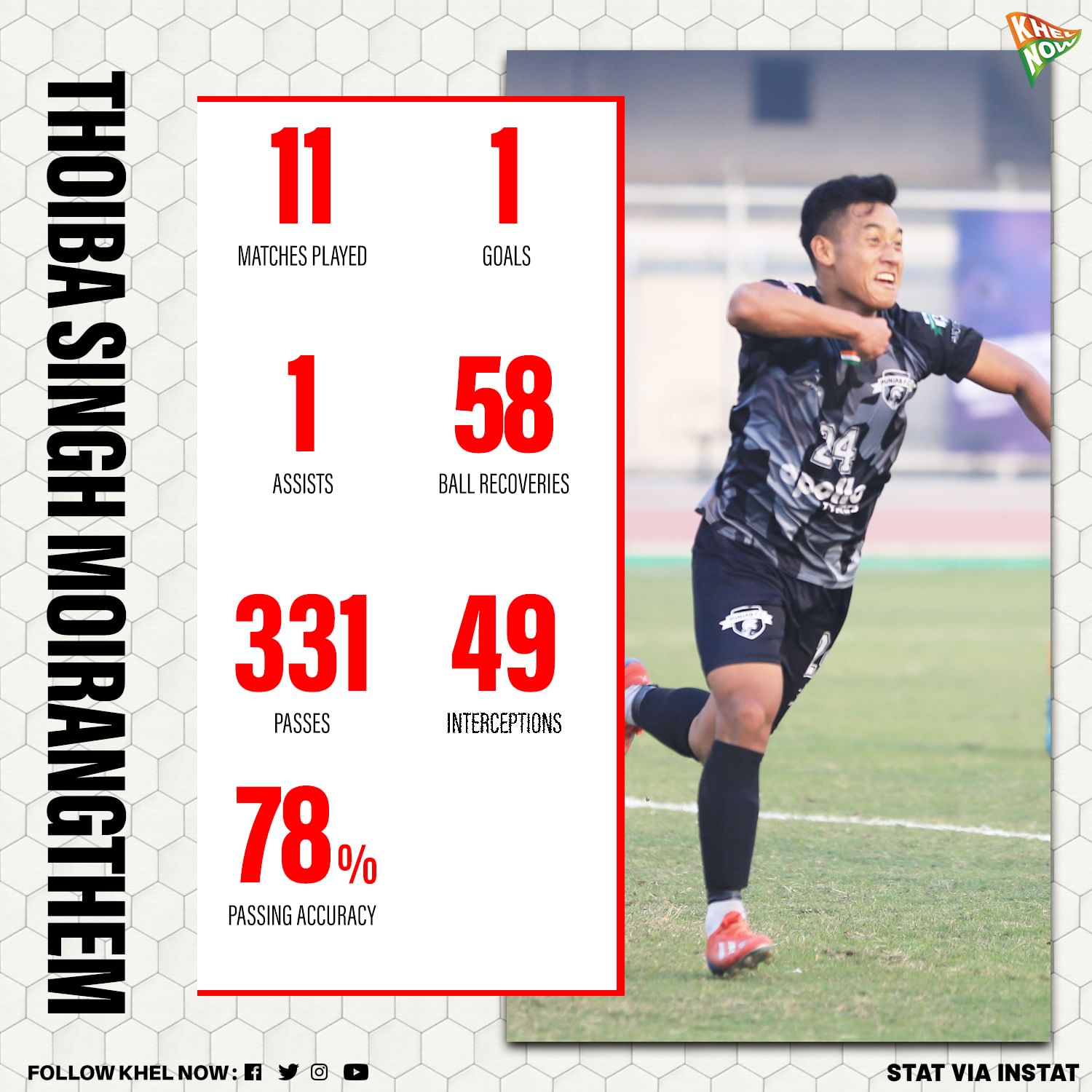 Khel Now confirmed on the 6th of April that Odisha FC have added 17-year-old midfielder Thoiba Singh from Punjab FC to their roster. The lad signed a three-year contract worth ₹75 lakhs with Odisha.
Thoiba has represented the Indian national team in the AFC U-16 Championship in 2018. He also became the youngest player to score a goal in the AFC Cup last year, when he achieved this feat aged 16 years and 154 days for Punjab FC. The player has made rapid strides in the Indian football circuit in recent times and hence would arguably be a valuable addition to Odisha.
Kamalpreet Singh
Odisha have tapped into the I-League market again to rope in East Bengal's right-back Kamalpreet Singh. The 22-year-old is in advanced talks to sign a three-year deal with the ISL club.
He has been an I-League champion with Minerva Punjab back in 2017-18. It is an interesting transfer from Odisha's perspective, considering that Shubham Sarangi performed brilliantly for them in the same position in the ISL 2019-20 season. However, Kamalpreet could feature in midfield too, but whether or not he manages to break into the playing XI on a regular basis remains to be seen.
Kamaljit Singh
Goal has learnt that Hyderabad FC goalkeeper could be associated with Odisha FC in the next season of the Indian Super League. It would be a rather interesting decision from Odisha's perspective if this transfer does happen.
That is because they have already signed custodian Ravi Kumar from Mumbai City FC and have the promising Arshdeep Singh on their roster. Kamaljit would arguably have to settle for a backup role if he does switch sides and joins Odisha. The 24-year-old had an underwhelming campaign with Hyderabad in the 2019/20 campaign, in which he played 12 matches but conceded a whopping 26 goals.
ATK
Edu Garcia's contract extension
Edu Garcia has agreed a contract extension of two years with ISL champions ATK. The midfielder had joined Antonio Lopez Habas' side in 2019 after having played for Bengaluru FC earlier.
He was a crucial player in the middle of the park for ATK and scored the vital second goal in their 3-1 victory over Chennaiyin FC in the final. Despite having attracted interest from clubs like Jamshedpur FC and FC Goa, Garcia decided to stay put at ATK. Accordingly, he will turn up for the ATK-Mohun Bagan merged entity that will participate in the ISL from next campaign onward.
Bengaluru FC
Dimas Delgado's new contract
Dimas Delgado has put pen to paper on a new one-year contract with Bengaluru FC. The 37-year-old has spent three seasons with the Blues starting from 2017-18 and this move from Bengaluru indicates that they are keen to hold on to the key players of their squad.
Regarding this new deal, Delgado remarked, "I am delighted to extend my stay at a club I can very comfortably call home. I have enjoyed playing my part in everything we have achieved over the last three seasons and I cannot wait to do it for one more year. It's an honour to pull on the Bengaluru shirt and walk out in front of our fans who have always shown me love. We have more to achieve and I will keep helping this team."
Mumbai City FC
Ahmed Jahouh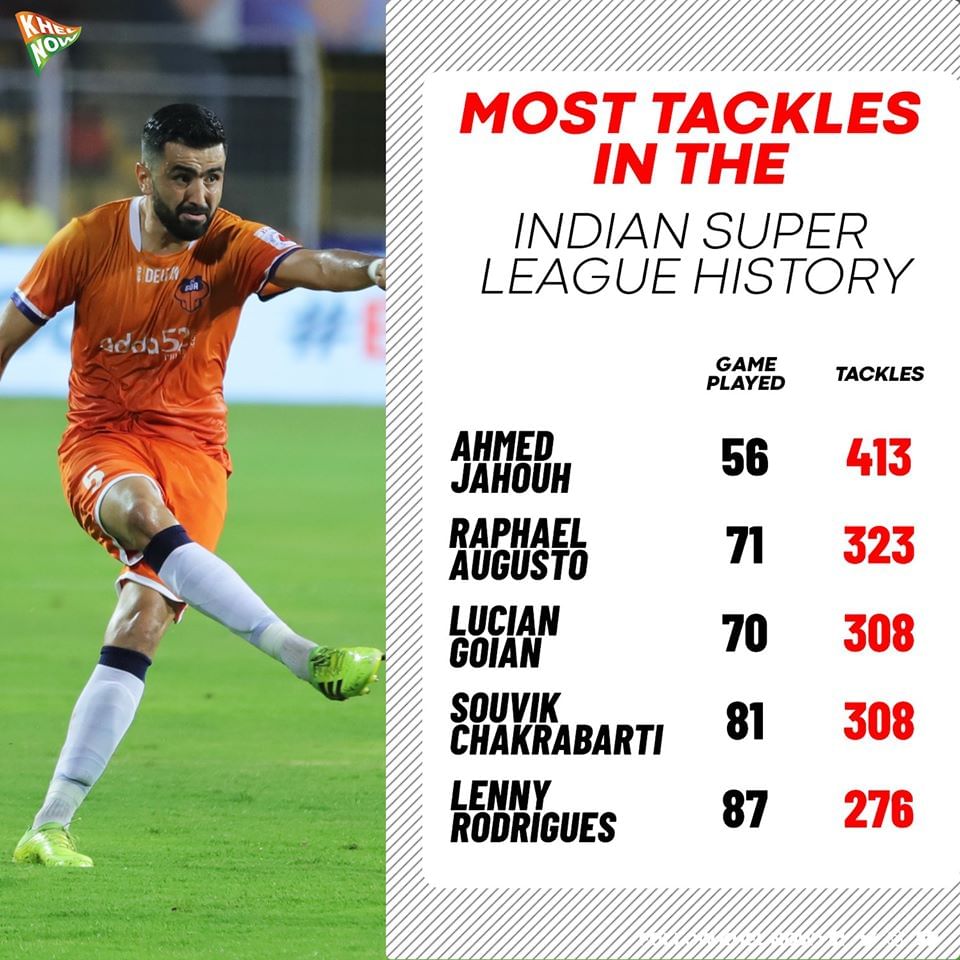 Ahmed Jahouh has opted to follow Sergio Lobera's footsteps to Mumbai City FC. Khel Now broke the exclusive news that the 31-year-old midfielder would sign a two-year contract worth ₹5.2 crores with the Islanders. This could translate to Jahouh earning ₹2.6 crore per season, which could arguably make him one of the highest-earning players in the league.
A source close to the developments revealed, "The City Football Group believes that Ahmed Jahouh is an important player for Lobera's system and that's why they agreed to break the bank for him." Jahouh has been an excellent anchor man in the midfield in Lobera's system and a similar role could be expected for him at Mumbai too.
Mandar Rao Dessai
FC Goa's captain and their most-capped player Mandar Rao Dessai is set to join Mumbai City on a deal for three years.
The 28-year-old was previously associated with Dempo and has also had a short stint with Bengaluru FC through a loan deal back in 2016-17. However, he has played for the Gaurs in the ISL in all of the previous six campaigns. Hence, his departure to Mumbai is bound to create some ruptures in a side that is set to play in the AFC Champions League.
He would earn ₹90 lakhs in the first year, ₹95 lakhs in the second and rest ₹1 crore in the final year. So, in total, the contract is worth ₹2.85 crores.
Farukh Choudhary
Goal has also brought to to light that Jamshedpur FC forward Farukh Choudhary could move to Mumbai City FC on a multi-year deal. In the last three seasons, Farukh has played 45 matches in the ISL for the Men of Steel. Statistically, he has amassed merely three goals and four assists.
Mumbai need a promising Indian talent in their forward line. Hence, it could turn out to be quite fruitful for them if this move transpires. Moreover, Lobera has proven his track record by immensely improving young Indian attacking players like Jackichand Singh and Brandon Fernandes in the past with FC Goa. Possibly a similar pattern could ensue with Farukh if he does join the Islanders.
Raynier Fernandes contract extension
The club announced on April 14, 2020 that midfielder Raynier Fernandes has extended his contract till 2023. The local lad has been a fan-favourite and could potentially don a vital role for his side under the tutelage of Sergio Lobera.
The player expressed his delight on this move as he said, "This is my home. I am grateful to the club for giving me the opportunity to play for my city and now to stay on for the coming years and prove myself. I've been fortunate to learn so much and be surrounded by fantastic people here. I believe we have a lot more to achieve and I hope we can create some great memories together here at Mumbai City." Raynier has represented the Islanders on 34 occasions since joining the club in 2018. He has scored three goals and registered three assists too.
NorthEast United FC
Lalkhawpuimawia and Rochharzela
Rochharzela and Lalkhawpuimawia are two players who have been linked to NorthEast United FC by Goal.
Rochharzela is a 21-year-old midfielder for Aizawl FC, who has netted six goals from 14 matches for the club in the present season of the I-League. On the other hand, Lalkhawpuimawia plies his trade for Churchill Brothers. He has been previously associated with Aizawl too and was a part of their title-winning squad in 2017. For Churchill, Lalkhawpuimawia has scored five goals from 12 matches in this campaign.
Kerala Blasters
Tiri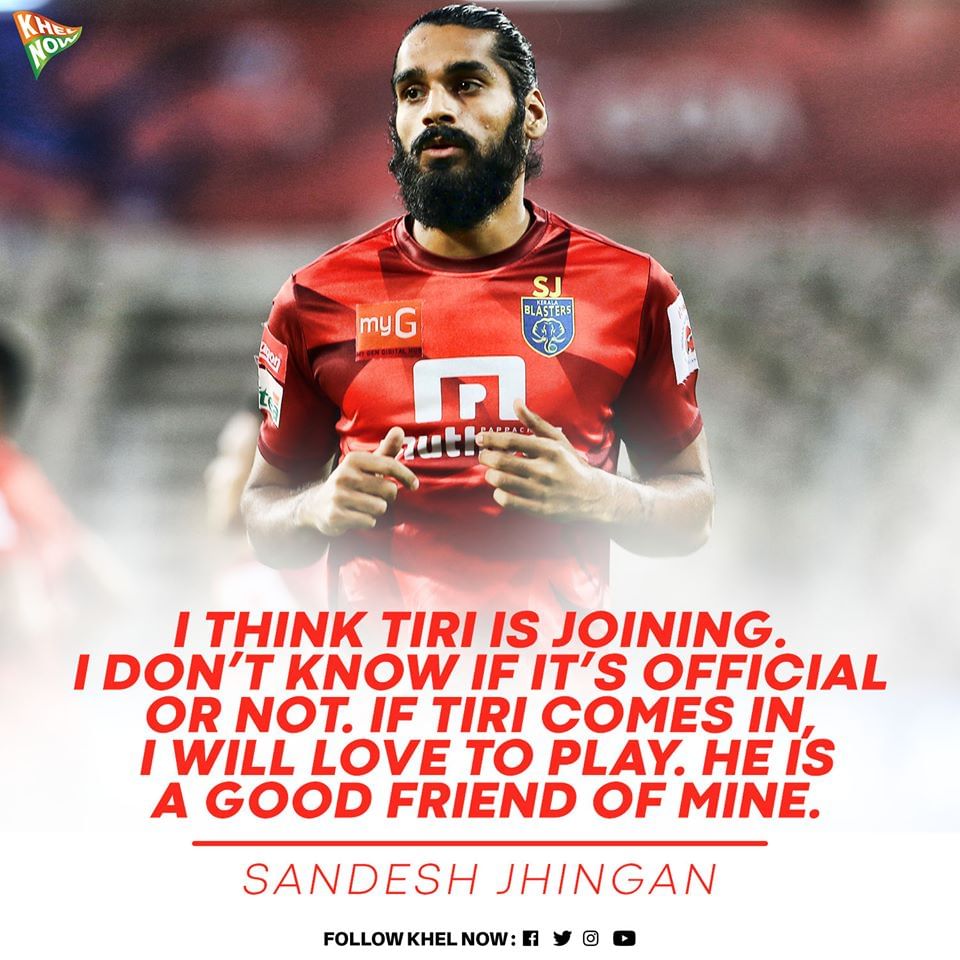 Sandesh Jhingan was interviewed by Anant Tyagi through a live video session on Indian Super League's official Instagram handle. In the midst of the conversation, Jhingan stated, "I think Tiri is joining. I don't know if it's official or not. If Tiri comes in, I will love to play."
This statement by the Blasters' top Indian player indicates that the Jamshedpur defender could be on his way to the team from down south. Later on, Jhingan also went to add his admiration for Tiri and spoke about the friendship he shares with the Spaniard. However, there is no official word regarding this particular transfer as of now.
Cavin Lobo
Further, Khel Now understand that Punjab FC's Cavin Lobo has a contract offer from I-League giants East Bengal and Kerala Blasters are also interested in bringing him in. As of now, Lobo awaits an offer from the ISL side before making his decision.
For more updates, follow Khel Now on Twitter and join our community on Telegram.