The midfielder signed for the Mariners earlier this week, soon after wrapping up his Euro 2020 campaign.
Finland international Joni Kauko became ATK Mohun Bagan's first star signing of the summer transfer window. The 30-year-old featured at Euro 2020 for a street-fighting Finish side – coming on as a substitute in all three group games.
Kauko is a vastly experienced individual – having played professionally over a decade. He's made 28 appearances for the Finland national team and is known for his versatility and hard-working nature. Kauko will also be responsible for fixing some of the issues with ATKMB's midfield next season.
Last season, the Mariners had occasional troubles in midfield. Brad Inman was a major disappointment. Javi Hernandez also couldn't replicate the heroics from his first season. As a result, both have been released and Kauko has been brought in as a replacement. So, can he make a difference? Let's have a look.
History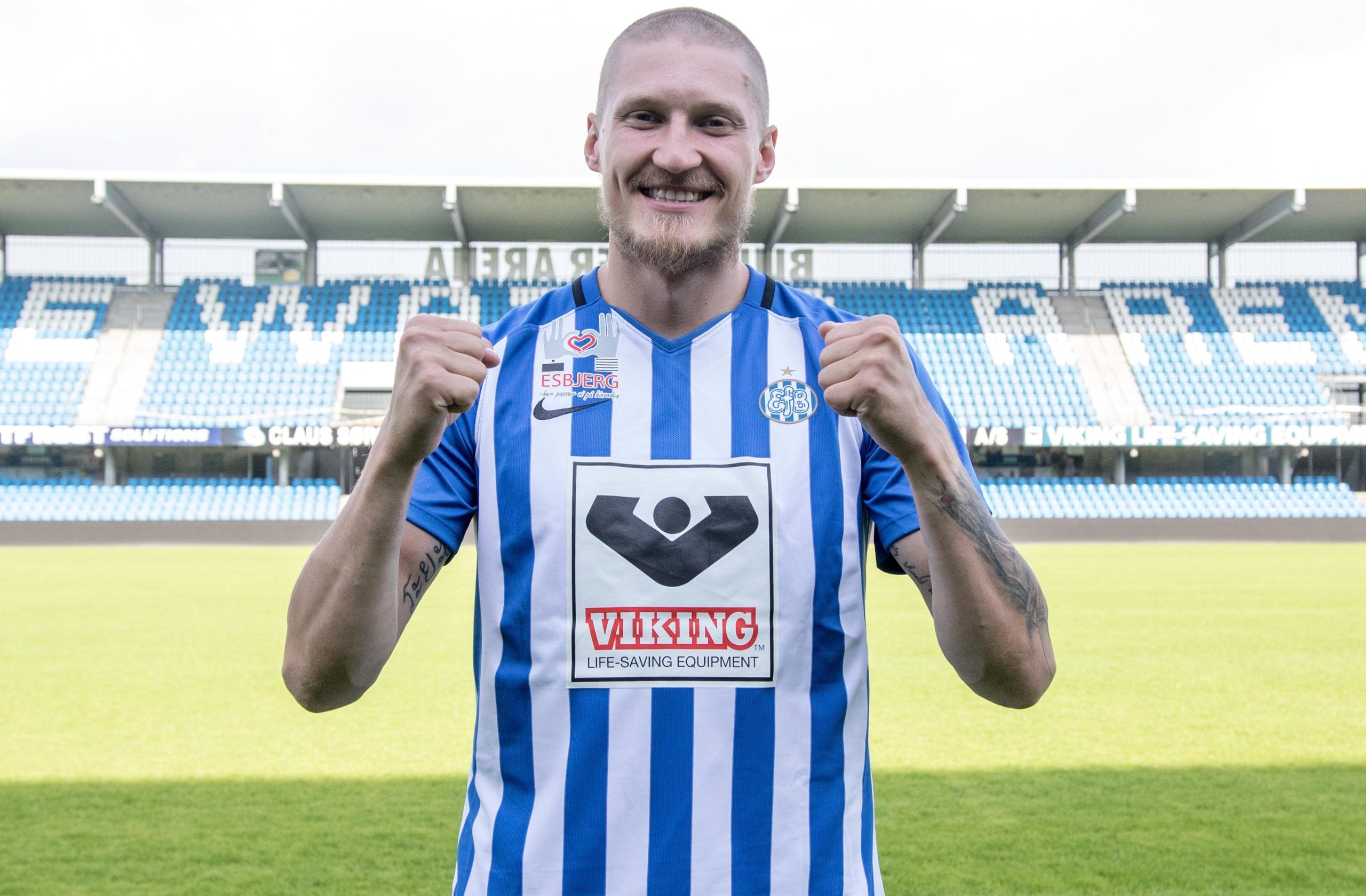 The 30-year-old has played all around Europe and gained a lot of experience of football at the top level. He started his career with Finland side Inter Turku, before playing for FC Lahiti for a season too.
Joni Kauko then moved to German second division side FSV Frankfurt – playing two seasons in Germany. After a short stint with lower division German side Energie Cottbus, Kauko moved to Danish SuperLiga side Randers in 2016.
He played a few seasons with them before opting to join Esbjerg in 2018. The attacking midfielder has spent his last few years with the Danish SuperLiga side – featuring prominently for them in the first-team.
Kauko has also been a mainstay in the Finland national team for the past few years. He's played at the Euros as well as in the UEFA Nations League with his nation – but is yet to score a goal at the international level.
Where will he fit into the team?
For Antonio Habas, the worrying thing now will be to find a place for Kauko in his starting XI. For the Mariners, Carl McHugh is a bonified regular after last season's heroics. Unless he leaves, Roy Krishna should also be guaranteed another spot. The team are expected to sign more glittering foreign talent – so that could take up the other spot.
From next season onwards, an ISL side can only field four foreigners at any given time. This would mean that Kauko would be battling for that one remaining foreign spot in the team. The 30-year-old has to prove himself a more efficient option than the departed Javi Hernandez.
Joni Kauko is a more attack-minded midfielder – so that can help ATKMB create more chances. He also possesses the ability to score aplenty from midfield, having netted six goals in 30 appearances in the Danish Superliga for Esbjerg in the 2019-20 season alone.
He knows exactly when to make the right forward runs to create danger. With someone like Kauko, Krishna can play a more advanced role, as the Finland midfielder can carry the ball forward and help create chances. With his energetic presence, physicality and dribbling ability, Kauko can fit right into the heart of Habas' side as their attacking enforcer.
Can he adapt to Habas' style?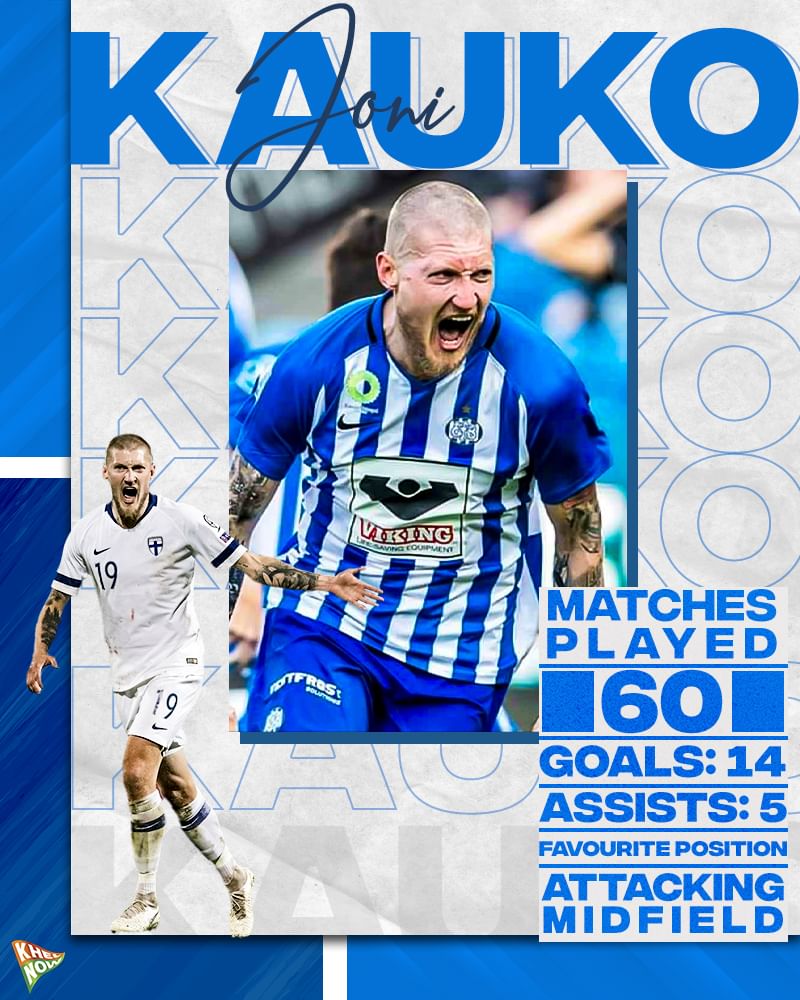 It's well-known that Habas is quite stubborn with his playing style at ATKMB. While he did improve his style into a more attack-minded approach towards after the start of last season, his roots tune for a defensive one. For the Spaniard, there's no 'go hard or go home' method. He's more grounded in his beliefs.
That said, the Spanish tactician does give his attacking players their freedom. That is, of course, as long as they fulfill their defensive work. Joni Kauko will have to work his socks off to impress him. If he shows signs of sloppiness or weariness, it'll be difficult to hold down a regular spot.
The 30-year-old should operate in a more central midfield role than as a No.10. He should, however, be given license to play a more advanced role than the other ATKMB midfielders. That itself should allow him to sneak into dangerous areas and get things going.
Kauko has the creativity and IQ to cause a real storm against ISL sides. He can definitely add that extra attacking spice which the Mariners lacked last time around. Moreover, he should smoothen up their transition from attack to defence and be that quintessential link between the two halves.
Super-sub role
Of course, there's no guarantee that Kauko will start every game because of the foreigner limitations in the ISL. That said, the Finland star can be a potent option from the bench too.
The Mariners missed a super-sub on numerous occasions last season. Manvir Singh and David Williams did well as substitutes – but they were almost too regular in the starting XI to be considered in that role. Kauko, however, should have no problem playing as the impact substitute.
He made all three appearances for Finland at the Euros as a substitute. For Esbjerg in the 2019-20 season, two of his six goals came from the bench. He knows how to add that extra firepower after coming on from the bench and put opponents under pressure.
Because of his clever movement and clinical ability, Joni Kauko is the perfect player to pounce on vulnerable, exhausted teams. He can definitely help recharge ATKMB's batteries in the final push of games and come up with vital goal contributions to tip things in their favour.
For more updates, follow Khel Now on Twitter, Instagram and join our community on Telegram.