ISL- Indian Super League
Every player from U-17 World Cup batch is doing well, says Jitendra Singh
By

JN Balraj
The youngster is looking to do even better so that he gets a call-up to the national team soon.
Jitendra Singh is one of the players who have improved remarkably this season. Jitendra has become the mainstay of the team's midfield, starting every game till Matchday 13. He is enjoying the best season, both individually and as a team. The youngster's work rate has been appreciable and he's looking to get the most out of the remaining campaign in the pursuit of his goals, being part of the national team as the biggest one. Talking about Jamshedpur FC's dream run this season, he started, "We had a target to reach the playoffs last season also, but unfortunately we couldn't. Again, since we started our camp in Goa, the only target has been to reach the playoffs."
"Everyone is supportive and we hope to move forward and get a win in the next game," the midfielder said optimistically.
Singh spoke to Khel Now about his journey till now, objectives for the ongoing season, experience at the FIFA U-17 World Cup and the exposure he got while playing for India's different age-group teams.
How it all started
Jitendra Singh comes from a rural area in Uttarakhand. He moved to Kolkata for his grandfather's treatment; he shared how football came into his life with a nostalgic smile.
"When we moved to Kolkata, my mom requested to stay there seeing the facilities for both sports and education. We lacked these in our village and couldn't have developed much there. Since we were not good financially, I did not choose cricket, it was a costly game then for us. My elder brother started with football and seeing other boys play the game, I also went for it. That's how it all started."
Owing to no prior sports background in the family, it was a very difficult and steady process for him to be where he is today. "Family support was the key, it was all-important. My elder brother and mom always motivated me during tough times. They have never said no to me for anything. They sacrificed everything for my career and I'm very thankful for this," the youngster recalled.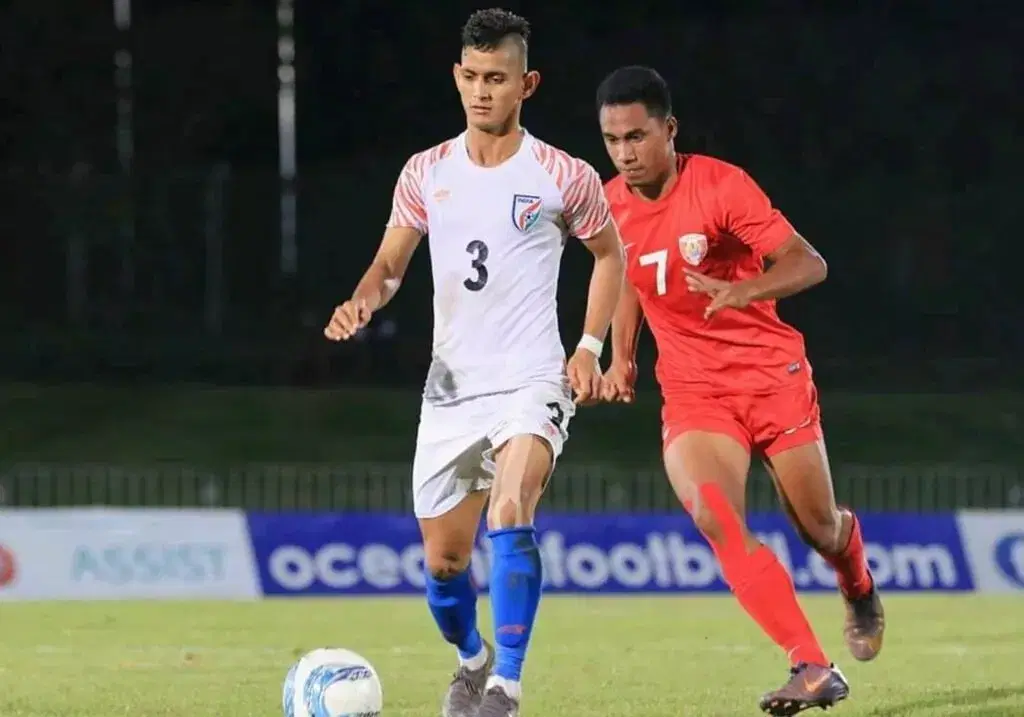 Transition to a midfielder
He played for India's youth teams as a centre-back till the FIFA U-17 World Cup, but now he is one of the finest box-to-box players of his batch. He shared the interesting story of his transition and the man behind it, Floyd Pinto.
"I started as a striker. When I got selected for the Indian team, coaches played me as a defender for 5-6 years, until the World Cup. Also, in my first year at Indian Arrows, I played as a centre-back. It (the position) became very comfortable for me then. But, in my second year, former Indian captain Mahesh Gawli and coach Floyd Pinto advised me to be versatile due to my short height. The coach played me as a midfielder in U-19 AFC qualifiers and gave me enough chances to adapt," he started.
"But, at Jamshedpur, it was difficult as it had only been six months playing in the position. The competition and intensity of the game was different here from before. However, the coaches, Antonio (Iriondo) and Owen (Coyle), helped me a lot and I feel comfortable now."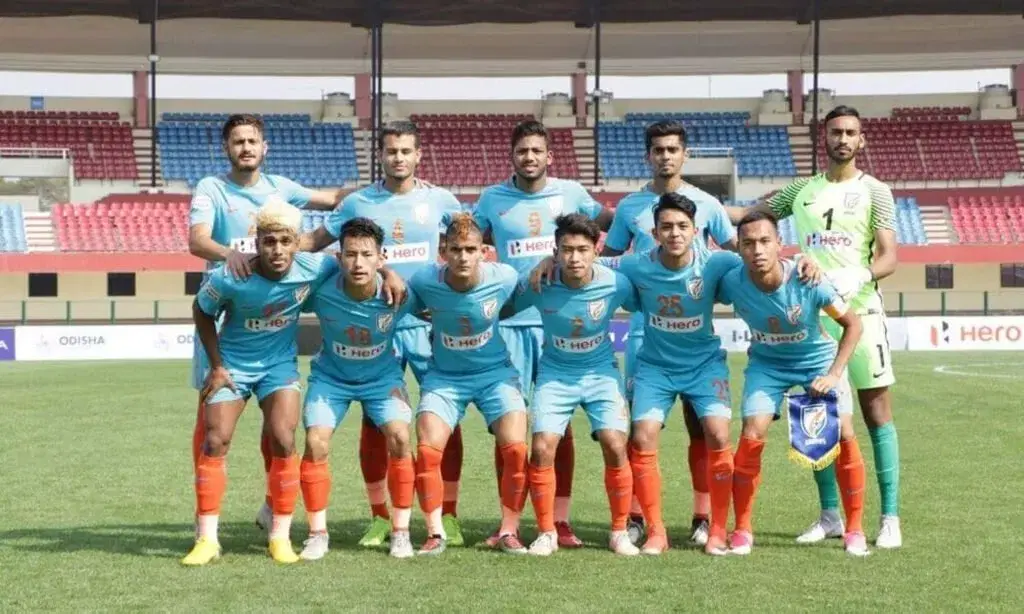 World Cup and Indian Arrows
"World Cup was a great experience for all of us. Before that also we got a lot of exposure and played against quality opponents. I think every player from our U-17 batch is doing well now," Jitendra started happily.
After the World Cup, the ISL clubs came to them with lucrative offers. On this, the youngster stated, "Yes, we got offers from clubs. But, we decided it was not the right time, as we were only 17 and needed more gametime to develop. We were not mature enough then to compete with senior players. Indian Arrows gave us the taste of professionalism and it was the most important thing."
Influence of Owen Coyle
When Owen Coyle joined Jamshedpur, he said the club had a lot of potential in the squad and he would be happier to develop them. This season, the youngsters have rewarded his faith with their performances. On the coach's influence, Jitendra Singh said, "Owen sir used to analyze the game with me. He told me several things I needed to improve. He told me to maintain the shape and play effectively during both attacking and defending. It definitely helped me to be a better midfielder this season."
"Even when I was not getting much gametime during the first two seasons, he told me to watch the foreign players' movements and learn from them. The management used to motivate me and taught me to be patient and keep growing," he continued.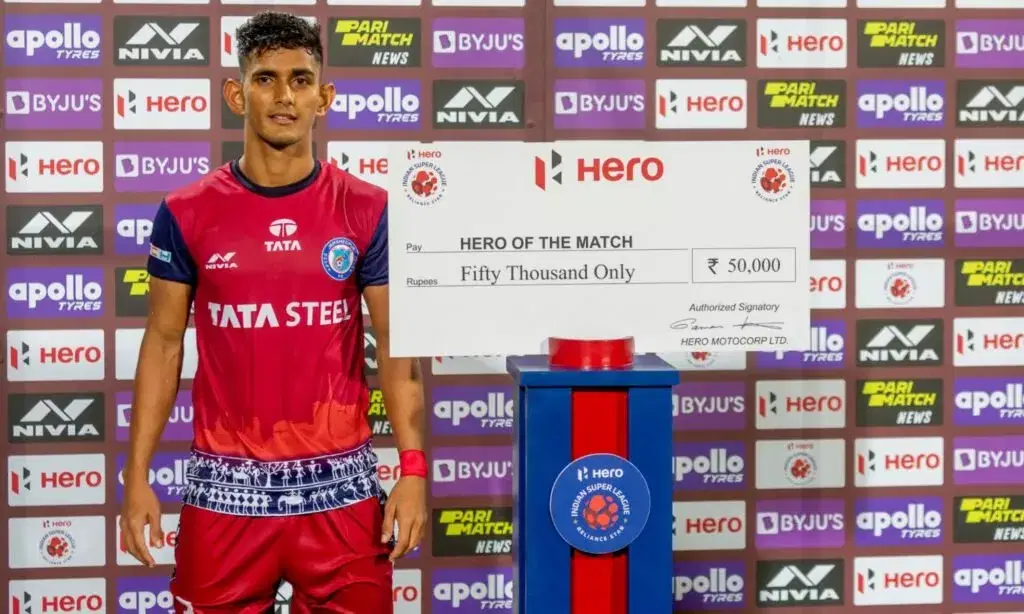 National team aspirations
The versatile youngster is yet to make his senior India debut. Talking about his aspirations for the Indian team, the player said, "Like I've been playing for India regularly since U-12 days. So, I know how it feels to wear the jersey. This is the biggest thing I have missed after U-19. My aim is to do even better in the remaining season, so that I get called up for the senior team soon."
"I feel good seeing my friends Apuia (Lalengmawia) and Suresh (Wangjam) play for the country. It's always been my dream and I'm looking to fulfill it soon."
Happiest moment in career & thoughts about overseas move
The youngster has had many memorable performances at different levels, but he shared two which are closest to him. "I scored against Shillong Lajong from open play at a very young age for Indian Arrows. It was my first professional goal, so I was very happy about that."
"But, actually my happiest moment is the game against Mohun Bagan. Not only because of the assist, but the overall performance was good. My passing, defending and work rate was good that night. I analyzed my game later and felt I had a good game," the player remarked with joy.
Talking about a potential overseas move, Jitendra Singh looked optimistic. "I will definitely give it a shot. If an opportunity arises I'll give everything to go there and compete. It's the dream of every Indian player because the intensity and competition is at different levels there. Chhetri bhai (Sunil Chhetri), Gurpreet (Singh Sandhu) and Sandesh (Jhingan) have already done this and it's a motivation for us."
Objectives for season
The Men of Steel are just one point shy of second-placed Kerala Blasters before the game against them. The team are one of those in the running to claim the top spot. The midfielder spoke about the team's objective for the season.
"First, we want to get into the playoffs and then will look at other things. It can only be done by taking one game at a time. If we win the next match every time, we will end up at the best position on the table."
Life in bubble & message for fans
It's Jitendra Singh's second season in the bio-bubble. He said it is really frustrating to get stuck in a hotel. But, the best thing is they're able to play football. On being asked about any positive effect of the bubble, he answered.
"We are able to spend more time together. Normally, we used to meet only during training and lunch. So, this helps us develop a better understanding among ourselves. Eventually, it helps a lot in games. But, still it's frustrating. We miss playing in front of the home fans. Like I was shocked seeing the atmosphere at the "furnace" during my first season."
For more football updates, follow Khel Now on Twitter, Instagram and join our community on Telegram.