ISL- Indian Super League
Unpredictability of Kolkata Derby makes it special, says Pritam Kotal
By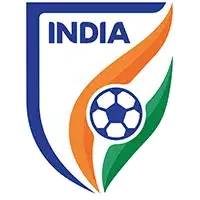 Joseph Biswas
ATK Mohun Bagan take on SC East Bengal in the crucial clash on January 29.
ATK Mohun Bagan head into Saturday's Kolkata Derby against SC East Bengal with an eye on entering the top four again. The Mariners are currently eighth in the Indian Super League 2021-22 points table with 16 points, but have two games in hand when compared to other rivals. Juan Ferrando's side are the favourites to win the Kolkata Derby and can move to third with victory, depending on how other results go.
The Mariners were held to a goalless draw by Odisha FC in their last match and enter the Kolkata Derby without a win in their last two matches. They did, however, thrash SC East Bengal 3-0 when both teams met in the season's first Kolkata Derby in November. Ahead of the crucial fixture, ATKMB players Hugo Boumous, Pritam Kotal and Subhasish Bose shared their thoughts on the game.
Hugo Boumous
"This time the situation is different. In addition to football, there is a lot more to focus on. We were not in practice for a long time. So, we have to get back to our place by practicing hard every day. The importance of the derby is always different. The match has to be played with extra motivation. We will win this match, I am confident. "
"There is no reason to underestimate the team as we had an easy win in the first leg against SC East Bengal or just because they lost to Hyderabad by four goals in the last match. They will come down with the will to take revenge. We have to win this match to go to the last four or return to the fight of the championship and we have to collect all the points from the matches that have been cancelled. "
"We didn't win the last match against Odisha, but we lost a lot of chances to score. The positive side of our team is that we have created a lot of chances to score goals. We are focusing on practice to avoid such mistakes. "
Pritam Kotal
"SC East Bengal has never succeeded in beating us in the Indian Super League. The challenge is to maintain that continuity. Many people are saying that we are in an advantageous position as they have conceded four goals against Hyderabad. I cannot accept that. I have played the most Kolkata Derby matches among the footballers of our team. From that experience, I can say that this match is unpredictable. No one stays ahead. However, even though we have made a draw in the last two matches, we are confident of winning this match. If we can keep the defence tight, if we can keep the goal intact, then we will surely score."
"Kolkata Derby is always special. Especially to those of us who are Bengalis. Its passion is different for the members and supporters. If we can't win a derby even if we win the league, then if you go to the neighbourhood or on the street, you have to hear, "you may be the champion, but you can't win a derby." So we have to win this match. The philosophy of the new coach is different, maybe it takes a while to fully utilize it. However, our team played well enough in the last match."
Subhasish Bose
"The importance of the Kolkata Derby to us is different. Whenever we play this match, different emotions work. If we win this match, we will enter the last four. So we have to keep in mind the calculation of leagues as well as emotions. We have played fewer matches than others, it is an advantage for us. We have to take that opportunity. "
"There is no reason to underestimate SC East Bengal because the team has been defeated by four goals against Hyderabad. They made some mistakes in that match. The East Bengal-Hyderabad match was watched by our entire team sitting at the hotel. That's why I am saying that the fight is difficult. The biggest thing is that in ISL any team can beat any team. There is no room for complacency."
For more football updates, follow Khel Now on Twitter, Instagram and join our community on Telegram.