ISL- Indian Super League
Nishu Kumar, Anwar Ali make debut in ISL 2021-22 Team of Gameweek 12
By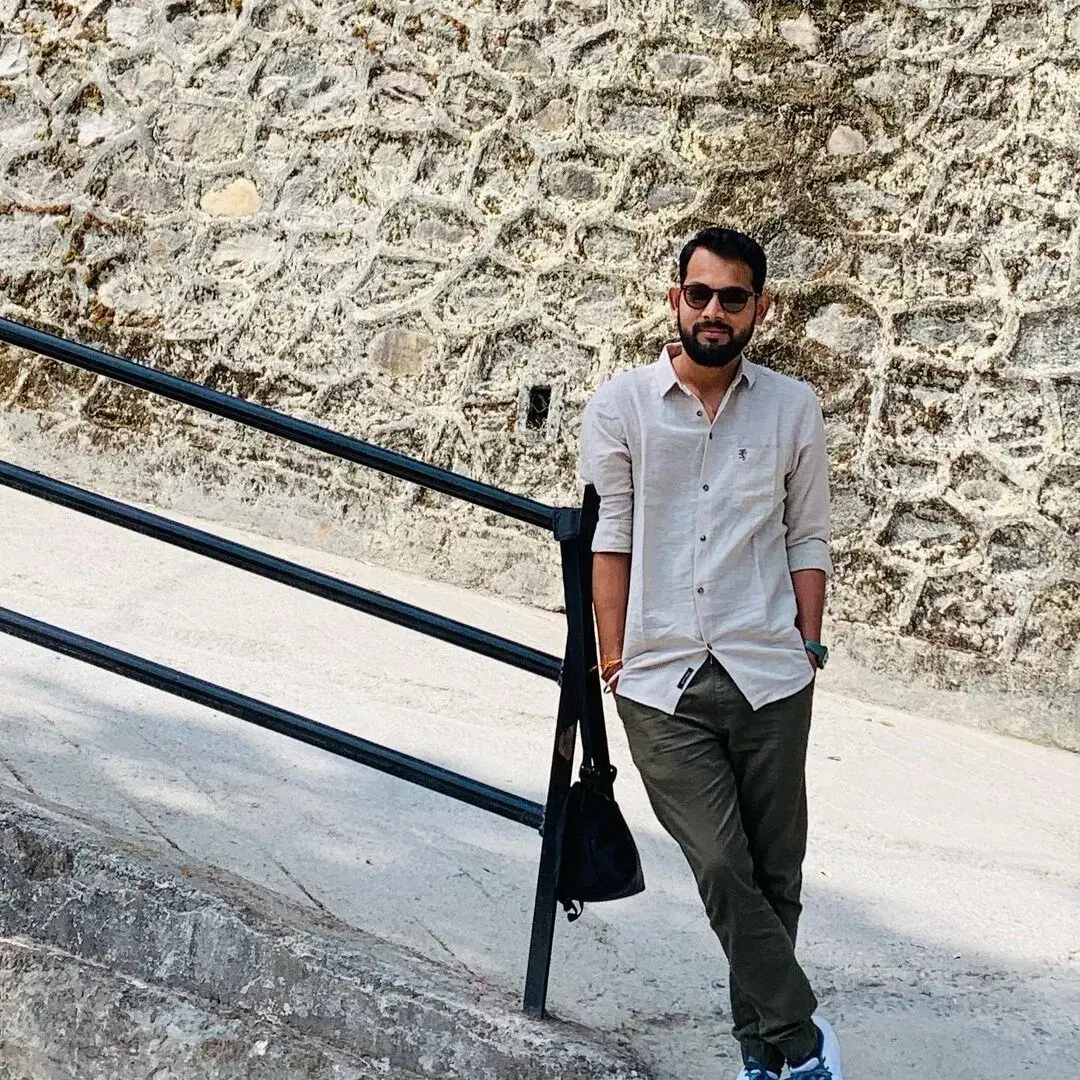 Punit Tripathi
These players were the best in their respective positions in the bygone week.
Hey Kerala Blasters fans, how is the view like from the top? For the first time since 2014, Kerala Blasters have reached the top of the Indian Super League table, and it is no fluke. The team have been on a roll, being strong in defence and adventurous in attack. This has helped them on to a 10-match unbeaten streak in ISL 2021-22. It also shows the amount of work Ivan Vukomanovic has put in since his arrival.
The West Block Blues would be feeling great as well, as Bengaluru FC finally turned back the clock and scored three past Mumbai City FC in a one-sided affair. East Bengal made history, fielding the first all-Indian XI in the history of the league. Even in a 1-0 defeat, Renedy Singh and his players will have a lot of positives to take home. Nizam's Manolo Marquez will rue his side's missed chances, or the ballsy Debjit Majumder, who kept them out.
Let's take a look at the ISL 2021-22 team of gameweek 12.
Goalkeeper: Debjit Majumder (Chennaiyin FC)
Following Indian football for nearly a decade, I believe Debjit is one of the most underrated players out there. He isn't your typical behemoth-like custodian, but does enough with his slick movement and coverage. Against Hyderabad, he was at his top form, making nine saves, five out of them from inside the box. He was the reason why Chennaiyin went home with a point on the evening.
Right Back: Naorem Roshan Singh (Bengaluru FC)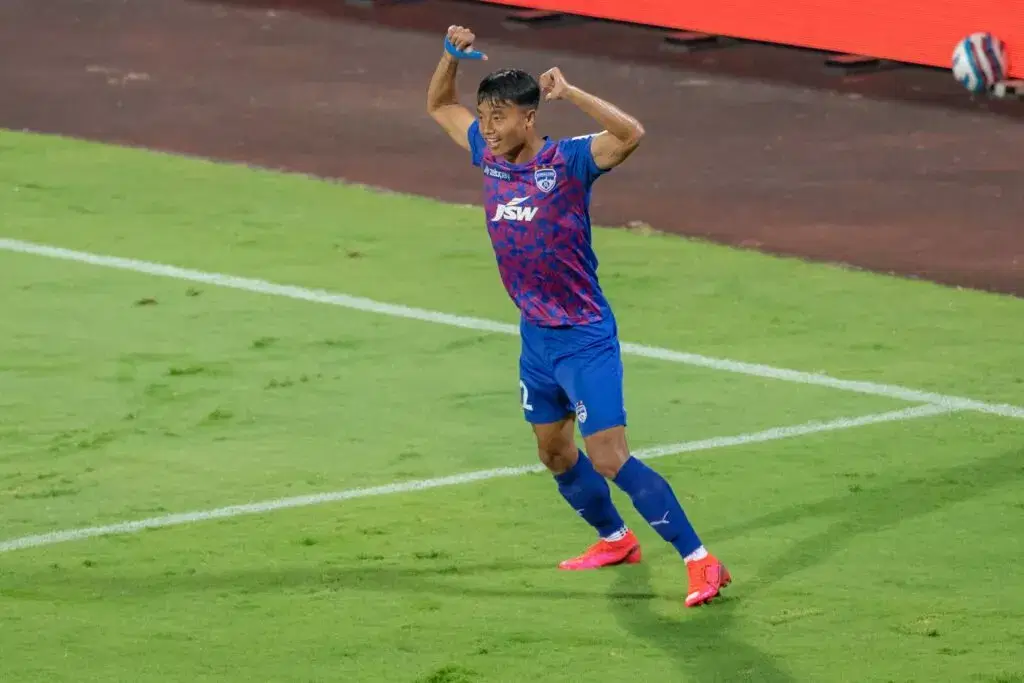 Naorem first caught my eye in an India U-18 camp in 2018 that was taking place at the Jawaharlal Nehru Stadium in Delhi. The boy has grown leaps and bounds since then. Ambidextrous with his feet, his left foot has one of the sweetest whips in the league at the moment. Two deliveries, two goals, and another beautiful chance, the youngster is running ahead in the 'Find of the season' race in ISL 2021-22.
Centre Back: Anwar Ali (FC Goa)
Was that a comeback? Did he ever leave? After signing for FC Goa, Ali played the first game as a right centre-back. In the second against NorthEast United, he was the heart of his team's defence. The enormous talent that the world witnessed during the FIFA U-17 World Cup in 2017 is back on the biggest stage in the country and is already proving what we were missing. Worth the wait, Anwar!
Centre Back: Adil Khan (SC East Bengal)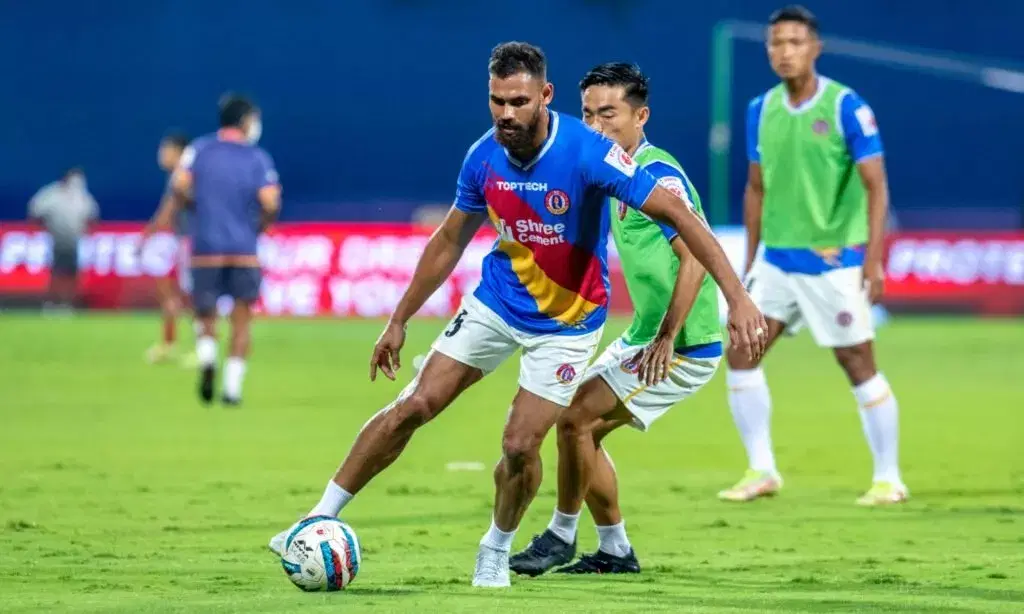 Hyderabad FC weren't using him enough, so SC East Bengal signed him on loan. He wasn't hitting his regular highs at the outset of the ISL 2021-22 season, but under Renedy Singh, he's been a rock at the back. The defender, who flourished at Churchill Brothers, looked to be getting back at his best, but an injury forced him to walk out in the 57th minute. He was holding the fort brilliantly till then against Jamshedpur FC, who only managed a goal in the 88th minute.
Left Back: Nishu Kumar (Kerala Blasters)
Been a week of comebacks, eh? In a riveting interview to Khel Now earlier this season, Nishu had said he would bide his time to get his chance. Well, he made sure that he made full use of the chance he got. In the 28th minute, he got a smooth lofted pass from Adrian Luna at the edge of the box. He dropped a shoulder, beat Hendry Antonay and cushioned the ball in the left corner of Arshdeep Singh. The celebration proved how much the goal meant to him.
Right Midfielder: Danish Farooq (Bengaluru FC)
Right midfielder or the right midfielder? Mr. Stimac, here's someone who is making a strong case for himself. Danish is an all-action midfielder, who adds steel to the centre of the pitch for Bengaluru with a lot of hard work and physicality. Against Mumbai City FC, Mourtada Fall had made a strong tackle on Cleiton Silva, who was trying to make space for himself to shoot. The ball fell to Danish, who slotted it past Phurba Lachenpa with a sweet left-footed finish.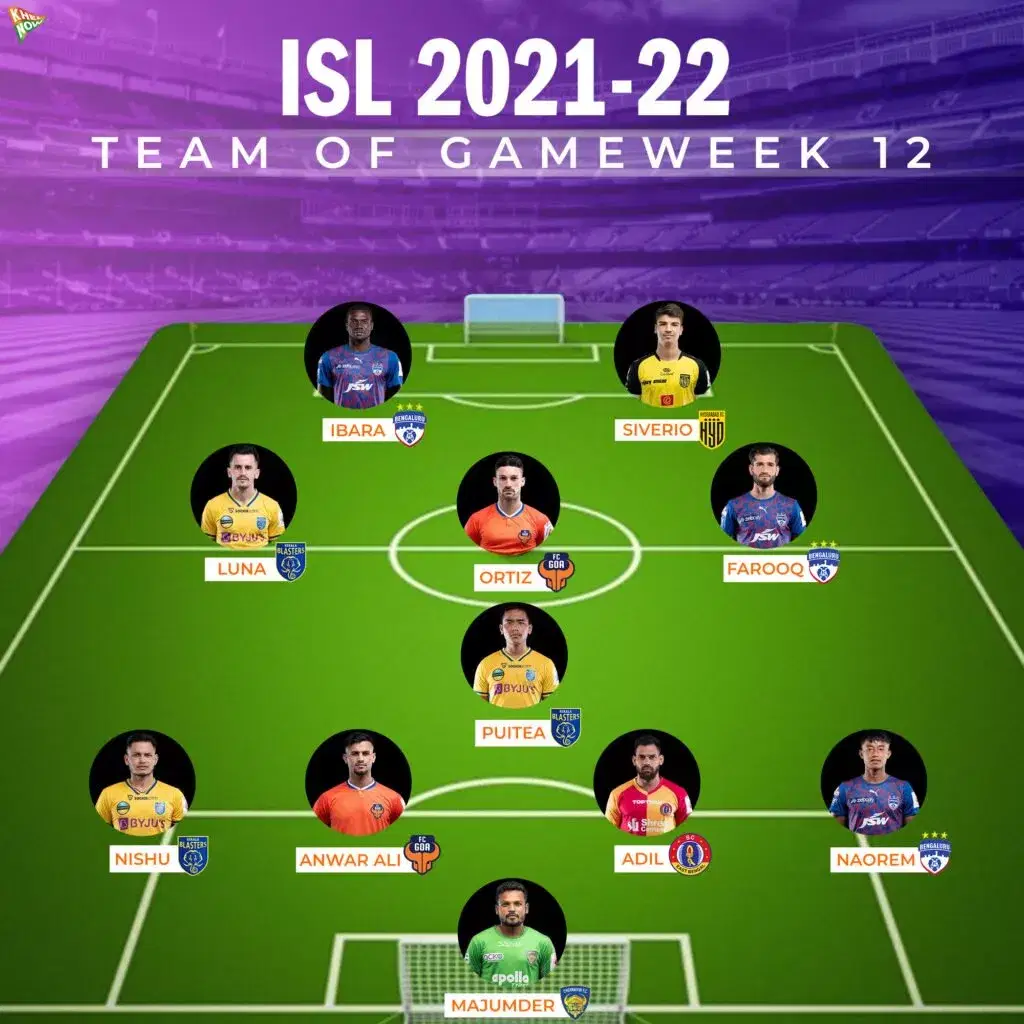 Central Defensive Midfield: Puitea (Kerala Blasters)
There's a certain sense of street-smartness that comes to the centre of the pitch for Kerala Blasters with Puitea. He isn't the strongest, tallest or the best ball player, but his anticipation of an ensuing situation is second to none. He makes a lot of tactical fouls, breaking down the opposition's rhythm. His passing accuracy of 87% against Odisha FC shows how good he is at recycling the ball.
Central Attacking Midfield: Jorge Ortiz (FC Goa)
Ortiz starts as a No. 9, but is so fluid that he fits into our team as a No. 10. His display against NorthEast United was unlucky, as he was at the centre of everything the Gaurs did. He had four shots on target, and six off it. His ball carrying percentage was very high and on any other day, Ortiz would've added to his tally of four goals and three assists already in ISL 2021-22.
Left Midfielder: Adrian Luna (Kerala Blasters)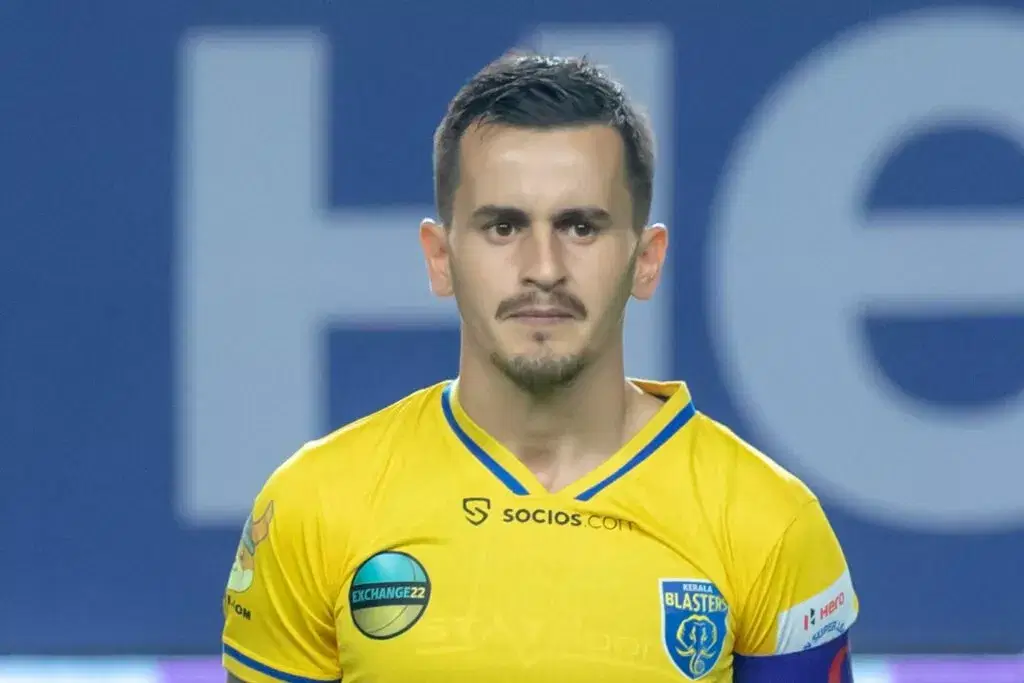 The amount of talent Luna adds to the Kerala Blasters lineup is second to none. He could well be compared with the legends the team has had over the years already. Against Odisha FC, he first found Nishu Kumar for him to open his account, and then another full-back, Harmanjot Khabra converted a corner to add safety to the scoreline. There's no reason why Kerala Blasters cannot be called favourites if they continue playing like this, with inspired performances from this Uruguayan.
Centre Forward: Javier Siverio (Hyderabad FC)
Both FC Goa and Hyderabad FC went home with just one point, both their main striking options had numerous shots on target, but the only difference between Siverio and Ortiz was that Siverio got a goal to his name. In added time of the first half, Siverio rose tallest and placed a strong goal past Debjit, who had snuffed out all possibilities until then.
The Spanish striker had five shots on target, and four off them. With more playing time in ISL 2021-22, he might start converting more.
Centre Forward: Prince Ibara (Bengaluru FC)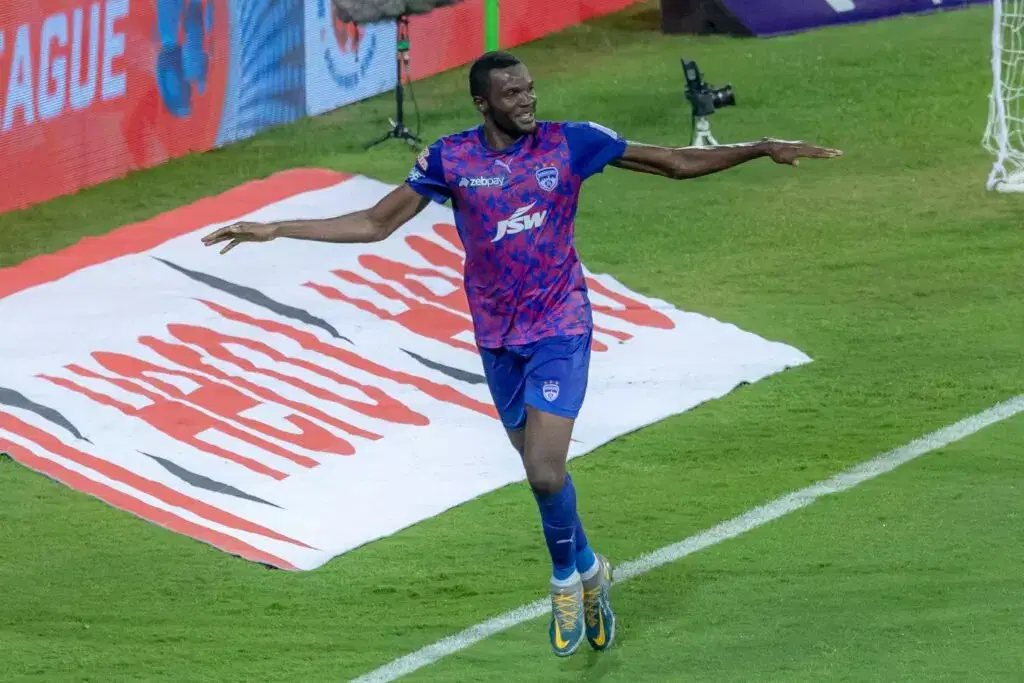 If Roshan was serving at the table, Ibara was the connoisseur. For the first goal, the Congolese striker found an inch of space between Mourtada Fall and Rahul Bheke, both able defenders in the air. It was both the quality of the ball and the timing of the jump that helped the ball into the net. For the second, well, it was just great heading.
Bengaluru FC finally looked the side we know them to be. Ibara walked out with a niggle and it remains to be seen whether he starts the next game.
For more football updates, follow Khel Now on Twitter, Instagram and join our community on Telegram.