The Iranian is the Marina Machans' Asian signing for the upcoming season.
Chennaiyin FC is going on a complete revamp this season, with Rafael Crivellaro being the only foreigner retained. A couple of weeks earlier they announced the arrival of new centre-back Vafa Hakhamaneshi. The club looks more ambitious this season and their moves in the transfer market reflect the same so far.
Considering the Durand Cup and Indian Super League games, the Marina Machans have already begun their preparations in Chennai a few days ago with most of their players and their head coach Thomas Brdaric. The long pre-season initiative of the club is very much appreciated considering their poor run for the past two consecutive seasons.
The club is also boosting their recruitment process and have already announced several incomings. Apart from Hakhamaneshi, Fallou Diagne, Kwame Karikari and Petar Sliskovic are the other foreign additions to the squad. The Iranian also becomes the second Asian defender in the history of Chennaiyin FC after Masih Saighani.
Prior experience
Vafa Hakhamaneshi made his debut for Sepahan against FC Naft Tehran at the age of 20. After spending two seasons with them, he moved to the same team he made his debut against, Naft Tehran. He spent two seasons at Naft Tehran from 2010 to 2012.
The defender then signed for Foolad where he won the Iranian top-division league in 2013-14. After a successful season with Foolad, he left for Fajr Sepasi, where he made 24 appearances for the second-tier side. After two seasons with them, the 31-year-old moved to Khooneh. He played 39 matches for Khooneh where he scored once and assisted thrice.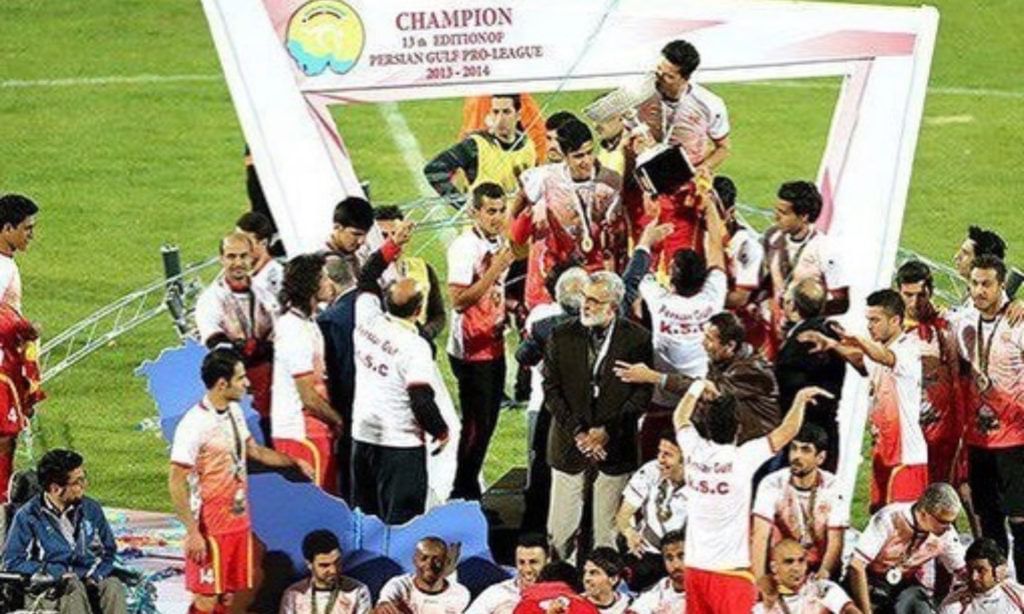 In 2018, Vafa Hakhamaneshi signed for Iranian first-division side Sanat Naft where he played 29 matches. In the process, he scored once and assisted thrice. The following year, he signed a one-year contract with Iraq club Al-Mina'a SC, one of the oldest clubs in Iraq, which was founded in 1931.
After a short stint at Al-Mina'a SC, he made a move to Iranian first-division club Zob Ahan Esfahan for a period of nearly nine months. In October 2020, he joined Tractor FC, a reputed club in the Persian Gulf Pro League. Eventually, he made twelve appearances.
After their season ended, Hakhamaneshi turned his sight to the eastern side of the globe and signed for Thailand-based outfit Ratchaburi Mitr Phol FC. He played only three matches for the Thai side – all of them coming in the AFC Champions League. Overall, Vafa Hakhamaneshi has played more than 120 matches in his career.
Type of player
The 31-year-old Iranian is a solid addition to Chennaiyin's back-line. With a 6'6″ height and immense physicality, he can be a nightmare for the opposition strikers. Notably, he is also a throw-in expert. Thus it can be said that his long throws will also harm the opposition. Hakhamaneshi can be compared to Tiri in terms of aerial presence.
Defensive solidity is expected from the centre-back. He can challenge his opponents, make crucial interceptions and sliding tackles. He is rock solid in duels, both on the ground and air. He can get an edge over his opponents through his physicality. Thus, it will be hard for the opponents to score from aerial balls when the Iranian is on the pitch.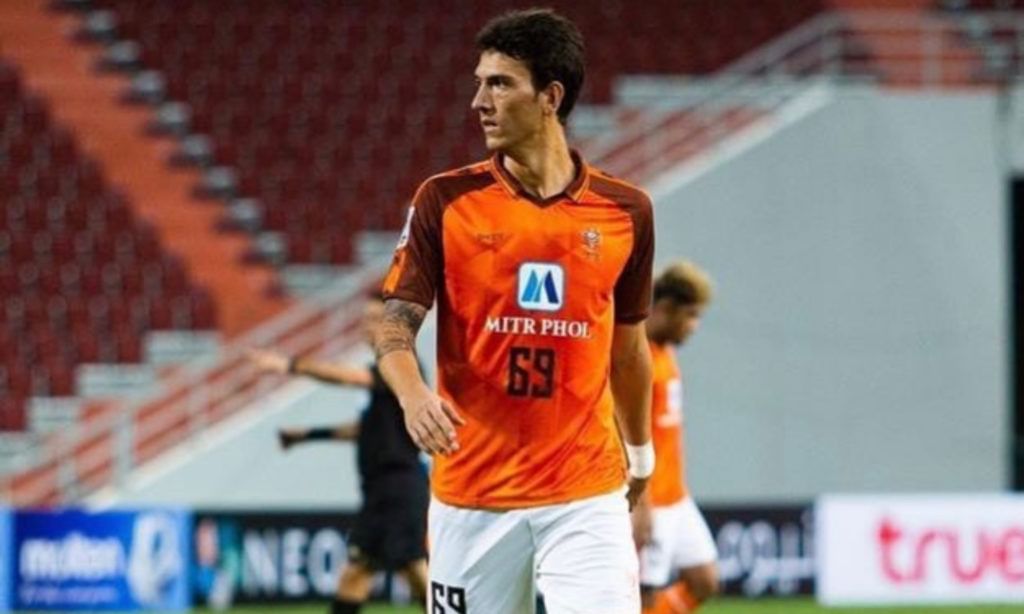 The negative aspect of Hakhamaneshi's game is the lack of attacking intent. The 31-year-old isn't a modern-day centre-back like Fallou Diagne. He is a completely old-school defender, who offers more to the defensive third rather than the offensive. Moreover, he mostly stays in his own half. It will be interesting to see how he pairs up with Fallou Diagne in the backline, who on the other hand, can provide offensive contributions.
The centre-back's speed and passing range might be a sign of concern. Keeping that aside, he can be described as a classy, solid and technical defender.
What does he bring to the team?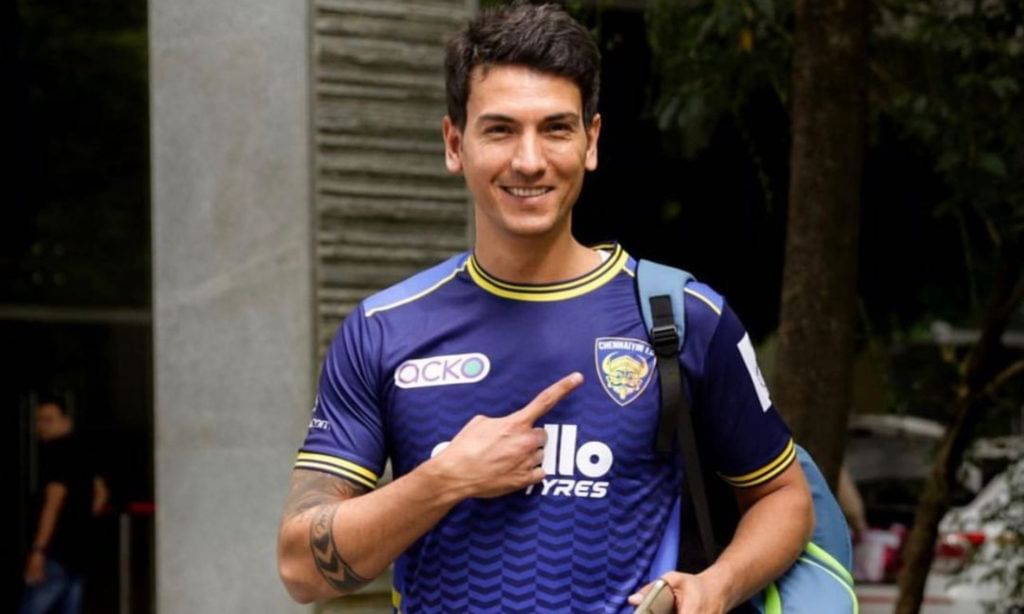 Brdaric prefers strong and tall players in his system. Thus, the arrival of Vafa Hakhamaneshi. He can be crucial when Chennaiyin FC face a team with a long ball strategy. As we all know, the league is getting difficult and stronger every season. The Iranian however, through his game, proposes solidity to the defence.
The 31-year-old brings stability and flexibility to the side. With Hakhamaneshi's presence in the backline, Thomas Brdaric can provide the license to Diagne to move forward with the ball which will help the team to play more attacking and a free flow of football. Brdaric is also a manager who is flexible with his formation.
While managing KF Vllaznia, the tactician at times incorporated a three-man backline. In case he uses a similar formation at Chennaiyin FC, the Iranian has the capability to offer more flexibility to Brdaric's plans.
Set-pieces are one of the areas where Chennaiyin struggled in the past. The think-tank should lay more emphasis on set-pieces this season. Needless to mention, Hakhamaneshi's towering presence can be fruitful during both attacking and defending a set-piece.
Chennaiyin FC as a club has always enjoyed a foreign centre-back pairing. In the past, it was Mailson Alves and Henrique Serino or Eli Sabia and Lucian Goian guarding the defence.
Can Vafa Hakhamaneshi and Fallou Diagne create a similar impact? Time should tell us soon. These two defenders are completely opposites. People claim that opposites attract. It is hopeful that they will play an integral role in Chennaiyin FC's revival this season.
For more updates, follow Khel Now on Facebook, Twitter, Instagram, Youtube and join our community on Telegram.