The 31-year-old also shared his thoughts on replicating Corominas and Igor Angulo's success at the club.
Alvaro Vazquez has become a household name among fans of Indian Football after his heroics for Kerala Blasters in the 2021/22 Indian Super League season. The former Espanyol striker is ready to lace up and add some more goals to his tally as he has joined FC Goa ahead of the new season.
Ahead of the pre-season, the new Gaur candidly spoke to the media about his new club, its new expectations as well as his former teammate and one of the very best to do it in India, Ferran Corominas.
Alvaro's first year in India
Alvaro Vazquez plied his trade for Kerala Blasters in his maiden season in the Indian Super League. The then 30-year-old formed a fearsome attacking quartet with Adrian Luna, Jorge Diaz and Sahal Abdul Samad, propelling Kerala to their first ISL final in 6 years. The Barcelona-born striker reflected upon his exposure to India and its footballing culture.
"To be honest, it was a different experience for me, I didn't expect it. It was a new country and culture. I was positively surprised as I hadn't heard much about the league. I like how I've been received here, both in Kerala and in India. For the Kerala fans, I have nothing but words of gratitude because of how they supported me. Not just me, but also for my partner and my family."
"I wish to have an equally special connection with the FC Goa fans, especially because there aren't any constraints of the bio-bubble. "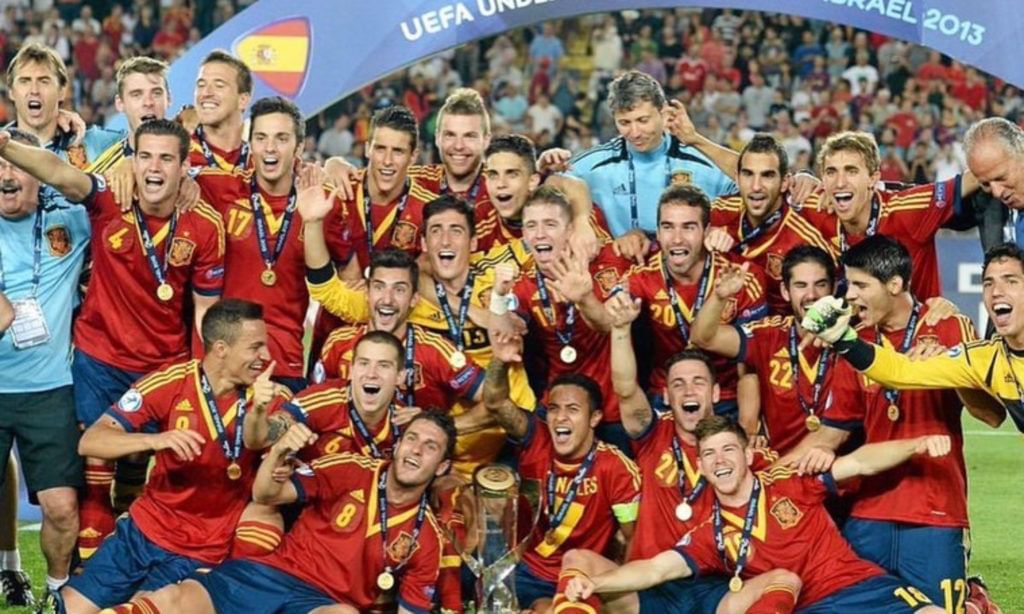 Dealing with pressure of replicating the exploits of Corominas and Angulo
Ferran Corominas and Igor Angulo have established themselves as FC Goa legends. While Corominas or 'Coro' as he is fondly called, picked up golden boots in the 2017/18 and 2018/19 seasons, Igor Angulo won his in the 2020/21 season. Vazquez was quizzed about the added pressure to continue the legacy of Goa's foreign strikers.
"For me, there is no added pressure. First and foremost, I want to help the team. Hopefully, I can try and reach the levels that they (Corominas and Angulo) did. However, my idea will be to help Goa and win as many titles as possible. We are not trying to get individual trophies, but collective ones. That's the primary focus."
Reason behin joining FC Goa
Alvaro Vazquez was initially pursued by FC Goa before the 2021/22 season as well. However, he signed a one-year contract with fellow ISL outfit Kerala Blasters. Come 2022, Alvaro is now a Gaur and gearing up for the season ahead.
"It was my agent who first alerted me to Goa's interest. I had the opportunity to speak with players who had played at the club about their experiences. Finally, when I spoke to the coach (Carlos Pena), he convinced me that this was the decision that I needed to make and one that would challenge me."
"The coach has already played in this country and knows the league quite well. Also, the fact that there are a lot of foreigners and domestic players in the squad who are familiar with each other and the league will help us. It will allow us to meet the physical demands and the tactical expectations, which will help us be successful."
Potential of the Indian Super League
Alvaro notched up eight goals in the ISL for the Yellow Army. It was the first time that he had played outside Europe. He quipped about how different football was in the two continents.
"To be completely honest, they are very different leagues in terms of what they demand. I think in Europe, you have to be physically at the highest level. The ISL, despite being shorter is equally demanding in terms of the intensity. I'm sure the league will get more competitive and the standards will increase as the seasons go by."
His potential role at FC Goa
Alvaro was used as a fluid forward by Ivan Vukomanovic, the Head Coach of KBFC in ISL 2021/22. He operated as a second striker to Jorge Pereira Diaz, often dropping to different positions of a winger or a center forward. Alvaro spoke about which role he prefers, if any.
"I think it's down to what the coach wants me to do on the pitch or it might be about the situation of the game. However, I'm equally comfortable with playing both as a goalscorer and as a creator."
His time with Corominas at Espanyol
Alvaro Vazquez and Ferran Corominas were teammates at Mauricio Pochettino's Espanyol in the 2010/11 season. They were at very different stages of their career. While Vazquez was just breaking into the first team, Corominas was on his way out. He would leave for Osasuna in January on a loan, before completing a permanent move to Girona a year later. Alvaro opened up about their time together.
"From what I can remember of Coro from when we shared the dressing room, he was someone who played more on the wing. He would appear on the inside spaces, was very quick, and was a player who entered the box quite a bit. I think he demonstrated that brilliantly during his time here in India."
Recalling his time with Spain youth teams
Alvaro was a constant feature in the youth sides of the Spanish national team, playing in the U-20, U-21, and the U-23 levels. He played with world-class talents like Alvaro Morata, Isco, Thiago Alcantra, Dani Carvajal, Nacho Fernandez and David De Gea among others. He reflected upon his time at the camps under Julen Lopetegui, current manager of Sevilla.
"I had the opportunity to share the dressing room with some very very talented players for the national team and in academies. When we were young, things looked pretty easy because we had each other for company and were growing up together. Our clubs also gave us the opportunity to demonstrate our talent at the highest level possible."
For more football updates, follow Khel Now on Twitter, Instagram and join our community on Telegram.