The Englishman has coached Watford and also England's youth teams.
Jamshedpur FC have announced the arrival of former Watford manager Aidy Boothroyd as their new head coach. The Englishman will take over for the upcoming Indian Super League (ISL) season, replacing Owen Coyle.
This comes after Coyle left the club following their success in the ISL last season. The ISL Winners' Shield title-holders have an important campaign ahead. They will not only be competing for the league, but will also contend for a spot in the AFC Champions League. Although Jamshedpur FC lifted the ISL Winners' Shield last season, AFC changing its calendar means the next season will be the 2023-24 season.
As a result, the Shield Winners from the last and the upcoming ISL season will contend for one ACL spot. Boothroyd, as a result, has a commanding task at hand.
Fortunately for the Men of Steel, they have roped in a manager with tonnes of experience. With over 15 years of work experience as a manager, the 51-year-old has seen it all. He faces a unique challenge ahead, but his past success means that Boothroyd should be up for the task ahead.
Career
Aidy Boothroyd enjoyed a near-decade-long playing career. A defender during his playing days, he spent his entire career in England and Scotland. After starting as a youth player for Huddersfield Town in 1989, Aidan played one season with them professionally and made 10 appearances.
He joined Bristol Rovers in 1990 and spent two years with them, making 16 appearances. In 1992, he decided to move to Scotland and join Heart of Midlothian – where he spent one season. Boothroyd's most successful spell as a player came at Mansfield Town.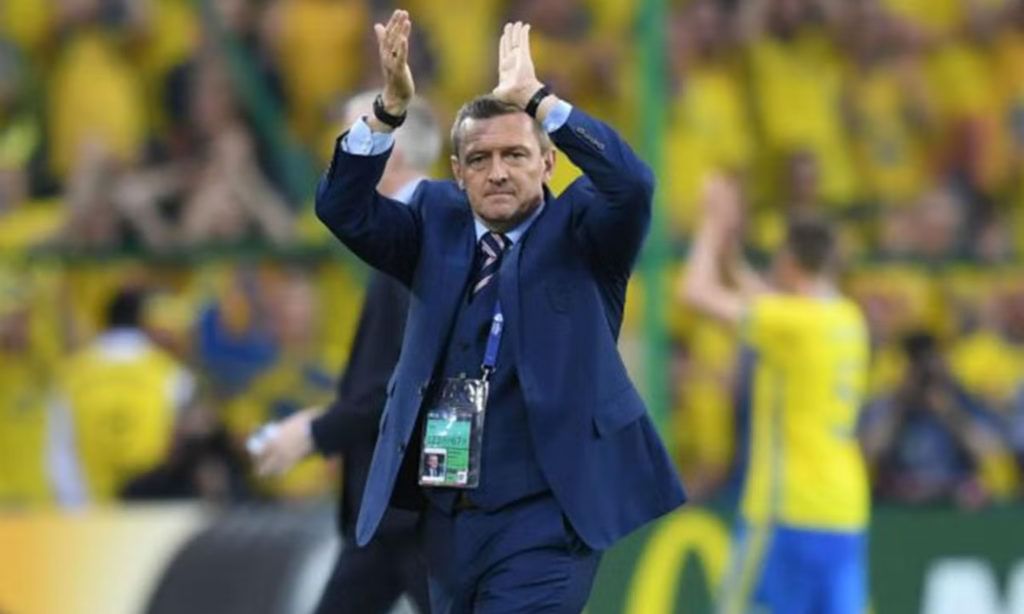 He spent three seasons with them, making over 100 appearances. After a short spell at Peterborough United, the Englishman decided to hang up his boots in 1998.
After retiring, Boothroyd spent some years as a coach for the youth teams and reserve teams at Peterborough. In 2005, he landed a job at Watford at the age of 34. He helped them earn promotion to the Premier League in 2006 after winning the Championship Playoffs.
However, he was unable to stop them from relegation in the 2006/07 season. After spending another campaign with the Hornets, he left the club in 2008. The Englishman went on to manage clubs like Colchester United, Coventry City and Northampton Town in the years after.
In 2014, Boothroyd was appointed as the manager of the England U-20 national team. He would go on to be associated with England for the next 7 years, until 2021. He managed the England U-20, U-19 and U-21 sides in that period. Boothroyd helped the England U-21 team win the prestigious Toulon Tournament in 2018.
During his spell as the England youth teams' manager, Boothroyd managed some well-known Premier League stars. This includes players like Mason Mount, Phil Foden, Trent Alexander-Arnold, James Ward-Prowse, and Marcus Rashford.
Tactics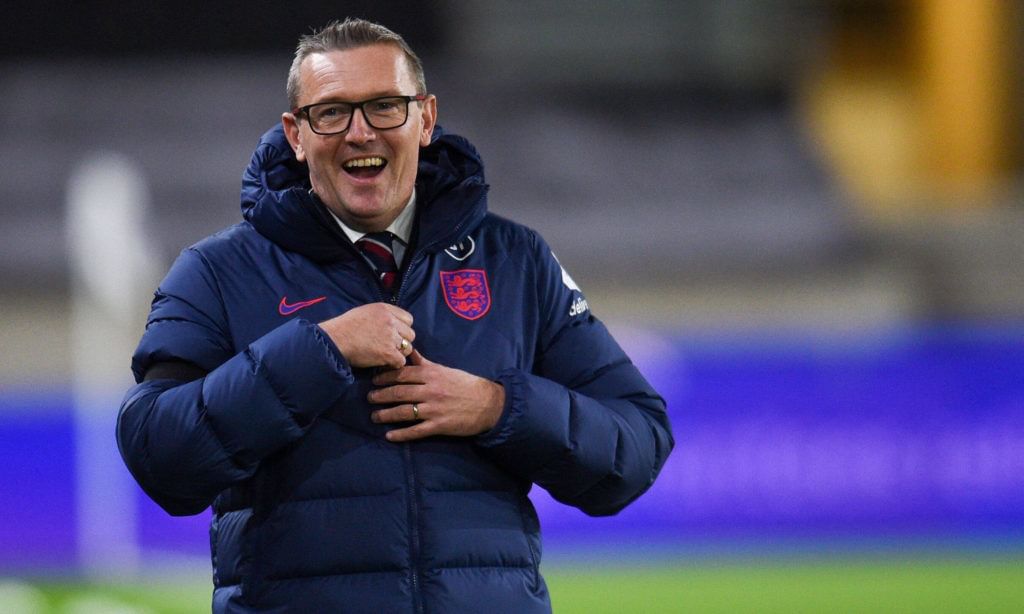 In England, Boothroyd developed an infamous nickname of 'Aidy Hoofroyd' in part because of his direct long-ball tactics at Watford. He didn't overthink his tactics with the Hornets, urging his players to launch the ball into the final third for chances.
Of course, the Englishman evolved his tactics as he gained more experience as a manager. Because of the quality at his disposal, he didn't use "hoofball tactic" as much with England. Boothroyd played with an attacking 4-3-3 formation with England U-21, urging his players to create swift, well-linked chances.
The 51-year-old likes to play attacking full-backs to support his wingers and allow them to move centrally. But he also likes to protect his backline by playing one or multiple defensive midfielders when necessary.
There is a chance for Boothroyd to revert to his 'hoofball' tactics depending on what he gets at Jamshedpur FC. The Men of Steel scored a lot of goals from set-pieces, thanks to their aerial prowess last season.
What To Expect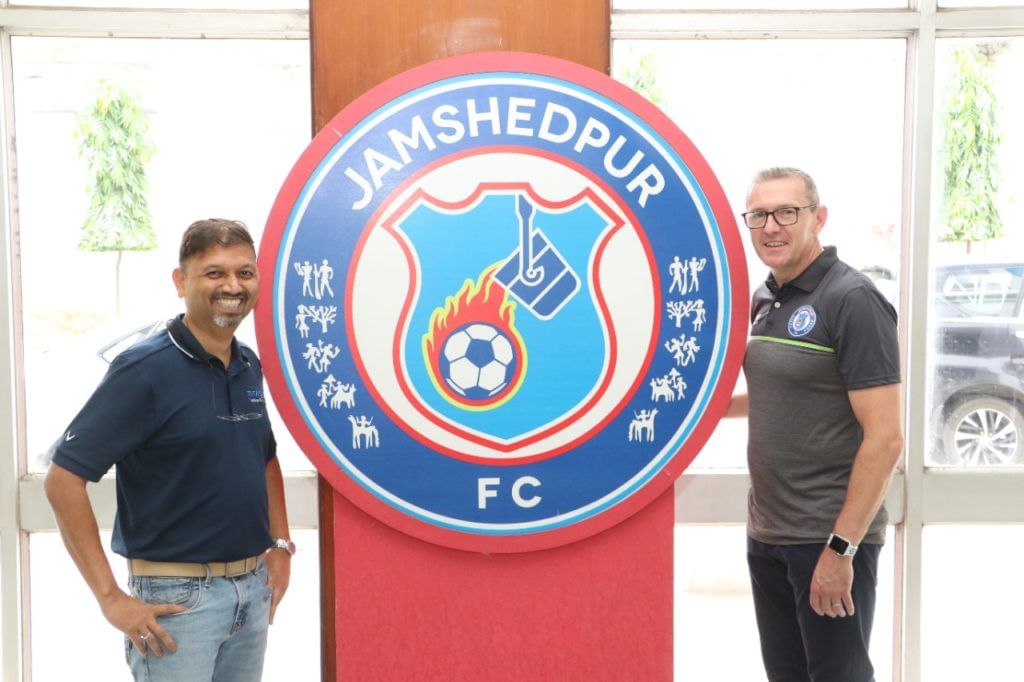 As he managed the England youth teams for many years, Boothroyd has a solid understanding of working with youngsters. That could be music to the ears of Jamshedpur FC's talented young players.
The Englishman can be expected to uphold the club's values of promoting young talent. The likes of Jitendra Singh, Boris Singh, Komal Thatal, Sandip Mandi and Ishan Pandita can thrive under him. But the gaffer will expect his players to be hard-working and give their all to keep a place in his squad.
Boothroyd can also be expected to bring in reinforcements from England. The Men of Steel lost talisman Greg Stewart in the summer and will need a replacement. It wouldn't be surprising if an English attacking player came in as Jamshedpur's new playmaker.
Aidy can also be expected to give a major role to Peter Hartley, an experienced figure with Jamshedpur. In terms of playing style, they will probably continue their philosophy of being defensively strong and scoring through set-pieces or long-balls.
The 51-year-old has a major job at hand, taking over this Jamshedpur side. After being criticised for a disappointing end to his England U-21 managerial tenure, he has a lot to prove too. But if Aidy Boothroyd can use his expertise in improving young players and create an efficient, well-drilled side, Jamshedpur FC can enjoy a lot of success under him.
For more football updates, follow Khel Now on Twitter, Instagram and join our community on Telegram.